Decor makes the holiday magic happen, so we've partnered with
Target
to get your home cozy, glam, and ready for the season — with ease.
There's no one-size-fits-all approach to planning a holiday haven; while some opt for a re-creation of the North Pole, others prefer a muted Winter theme — without a single red-suited jolly man in sight. But whatever your tastes, when it comes to getting your home in the holiday spirit, it's all in the fuzzy, gleaming, glinting, shiny, and fun details. To get your space ready for movie marathons, parties, and general merriment, we've rounded up everything you need to hang, drape, display, and snuggle with.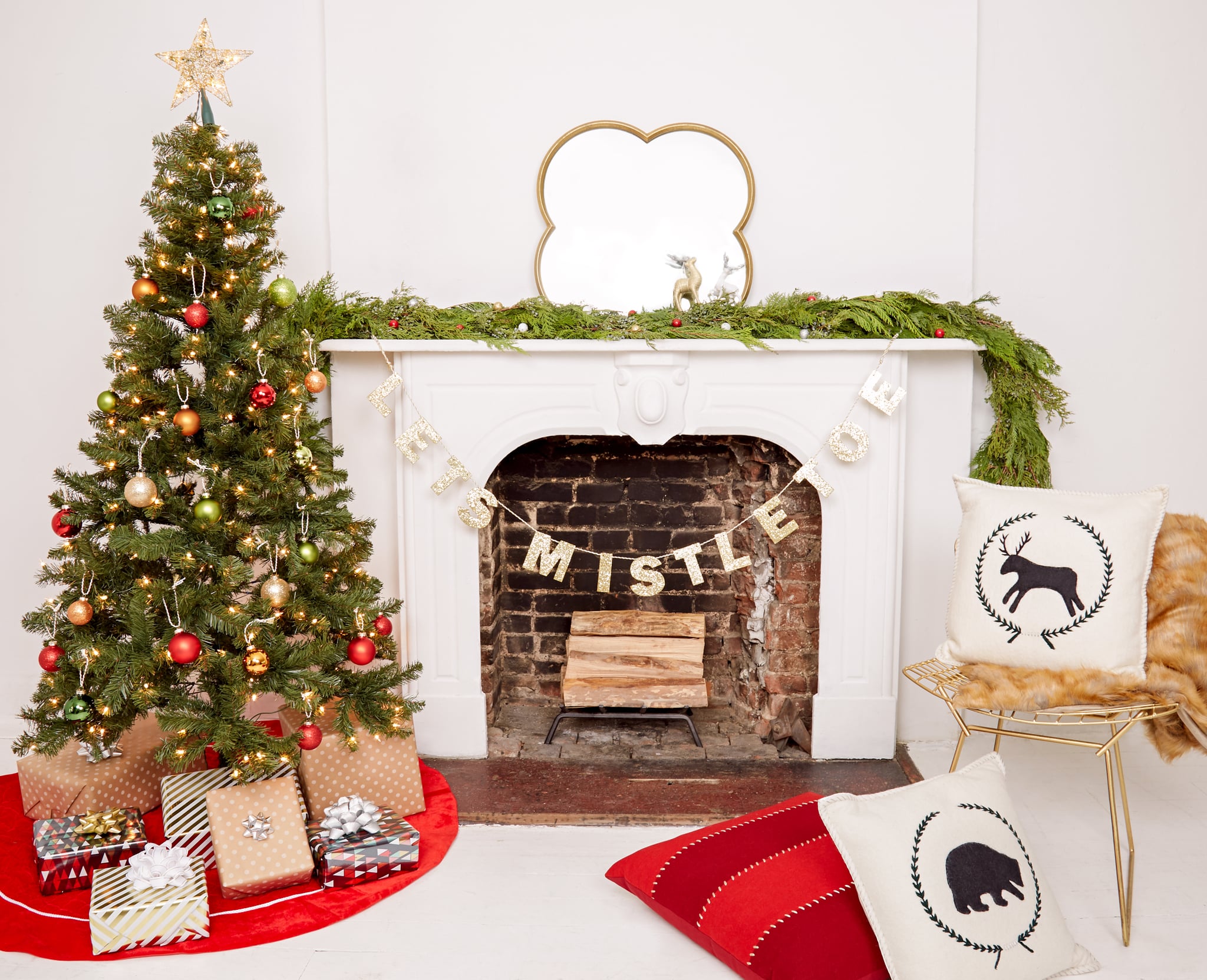 Set the Scene
Consider your holiday aesthetic your usual decor tastes, just dressed up for the office party. The year-round rules for maximizing space and creating interest and texture still apply, so look for quirky soft furnishings, throw pillows for extra guests, and subtle accents that draw attention to your home's best features (if you have a fireplace, use it!). The star of the show is, of course, the tree. All decorative accents should complement, not upstage it, and the sight of wrapped presents under a glistening tree should inspire you to get on that holiday shopping weeks in advance.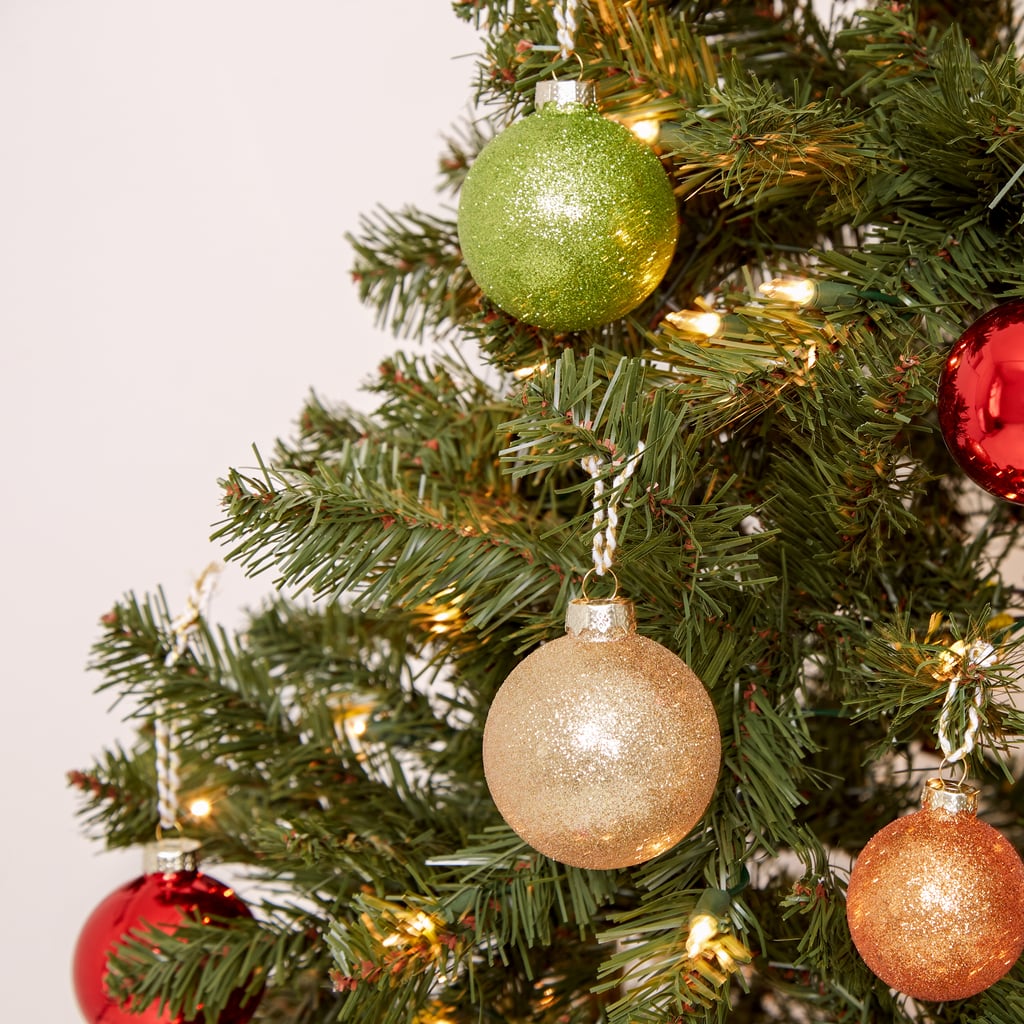 The Tree
Choosing a tree is perhaps the most important holiday decor decision you can make, and it's more technical than you might think! Little-known fact: most trees are 7 ½ ft. because the tip should be between 6-8 inches from the ceiling — and most ceilings are 8 ft. While there's no doubt that tall trees make a statement, don't forget the little guys. Under 4 ft. is a perfect solve for small spaces and for keeping trees off the ground and out of the way of small children and pets who see trees as giant chew toys.
Artificial trees have come such a long way that you may just do a double take. Choose by color and variety — from Birch and Boxwood to Pine and Poinsettia — and also from full trees, slim trees, and trees that are cut in half so that they are flush with apartment walls. Gone are the days when Dad would spend all day trying to identify which bulb was knocking out his entire tree-lighting scheme; the future is prelit. LEDs are trending, because not only do they use 20 percent less energy than incandescents, but they also don't get hot, they last 10 years, and when one goes out, the rest are unaffected. Grab a prelit tree and some color-coordinated bauble sets, and you'll be admiring from the couch with some mulled wine in no time.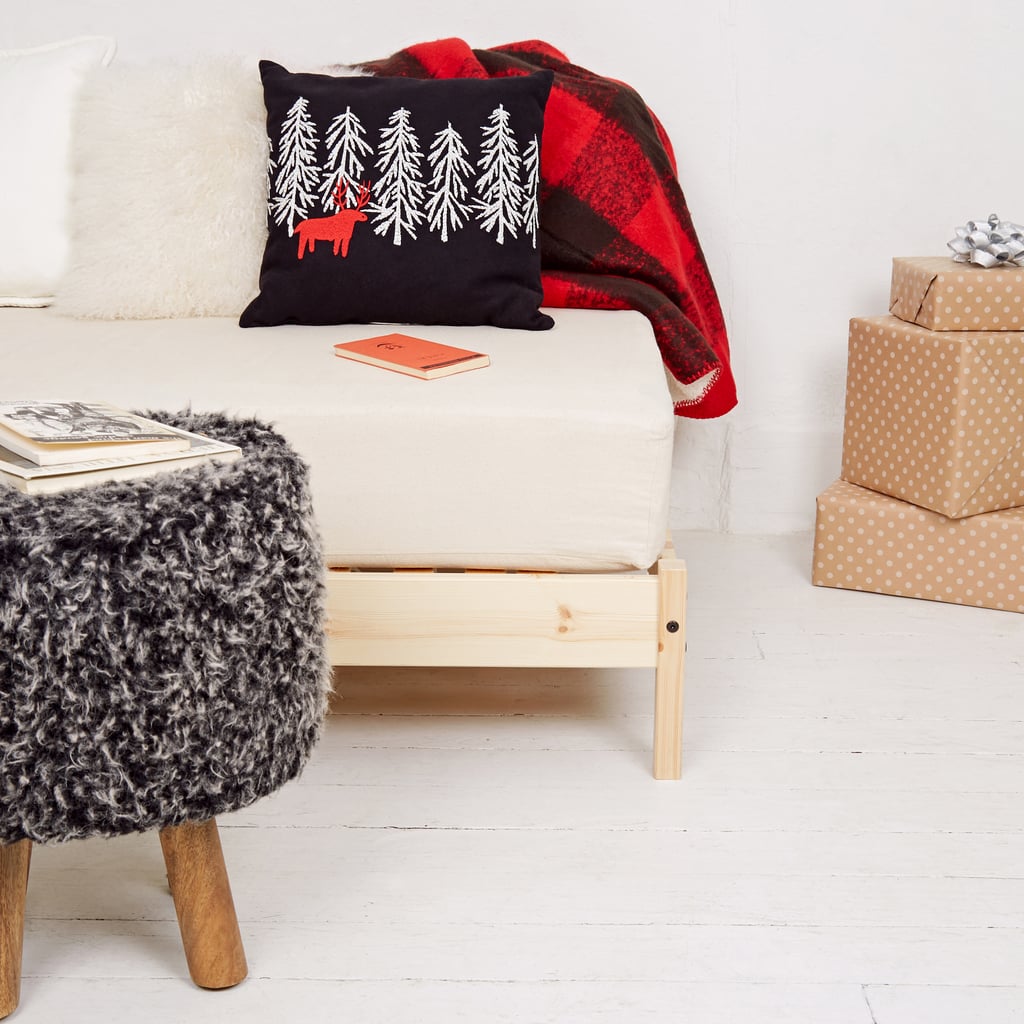 Get Cozy
When we think of the holidays, we imagine snuggling under a blanket with nowhere to go — and possibly wearing clashing prints that we'd never set foot outside in. It's the flip side of the highly polished holiday party season, but that doesn't mean cozy can't look chic and tasteful. Pair bold patterned blankets against textured accents like fuzzy stools, throws, and cushions, for a spot you'll be happy to take selfies in (from the neck up).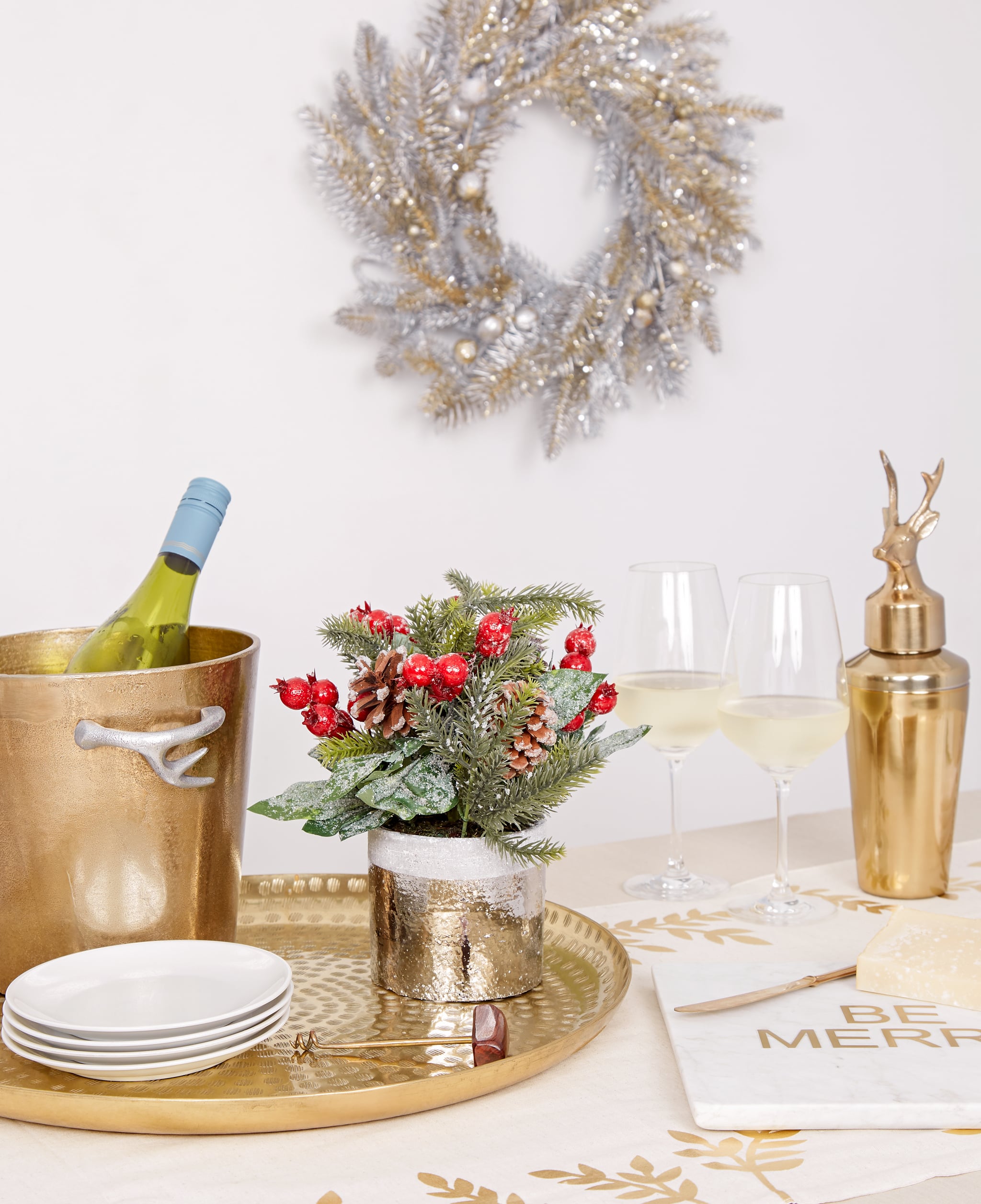 The Tablescape
Whether you're expecting guests or not, a festive table is a sparkly reminder that it is the holidays, therefore you can and must eat dessert for lunch. Make your table setting cheery and bright with hammered-metal details, quirky bar tools — like our reindeer-themed cocktail shaker — and subtle festive wall accents. A seasonal centerpiece, plus napkins, and a table runner makes it guest-ready in minutes.






Keep the Chic
For holiday decor that will take you through New Year and beyond, think seasonal but subtle. Look for festive accents like polished metal, miner-inspired lighting, and out-of-the-box wall accents that say Winter, not just the holidays. Not only can they stick around longer than your January resolutions, but the difference in textures will balance the holiday glitz as perfectly as turkey and cranberry sauce.
Holiday Hang Time
Mantels and shelving are ideal places to indulge your cutesy side and display ornaments and finishing touches that might clash with your tablescape. We never really grow out of loving snowmen and hanging stockings, so go for it! And of course, you may want to prop a tiny, nomadic, festive gentleman up there too . . .
Credits: Photographer: Diggy Lloyd; Art Director: Colleen Lennon; Prop Stylist; Martha Bernabe; Producer: Andi Nash