Homemade Washing Soda
DIY This: Turn Baking Soda Into Washing Soda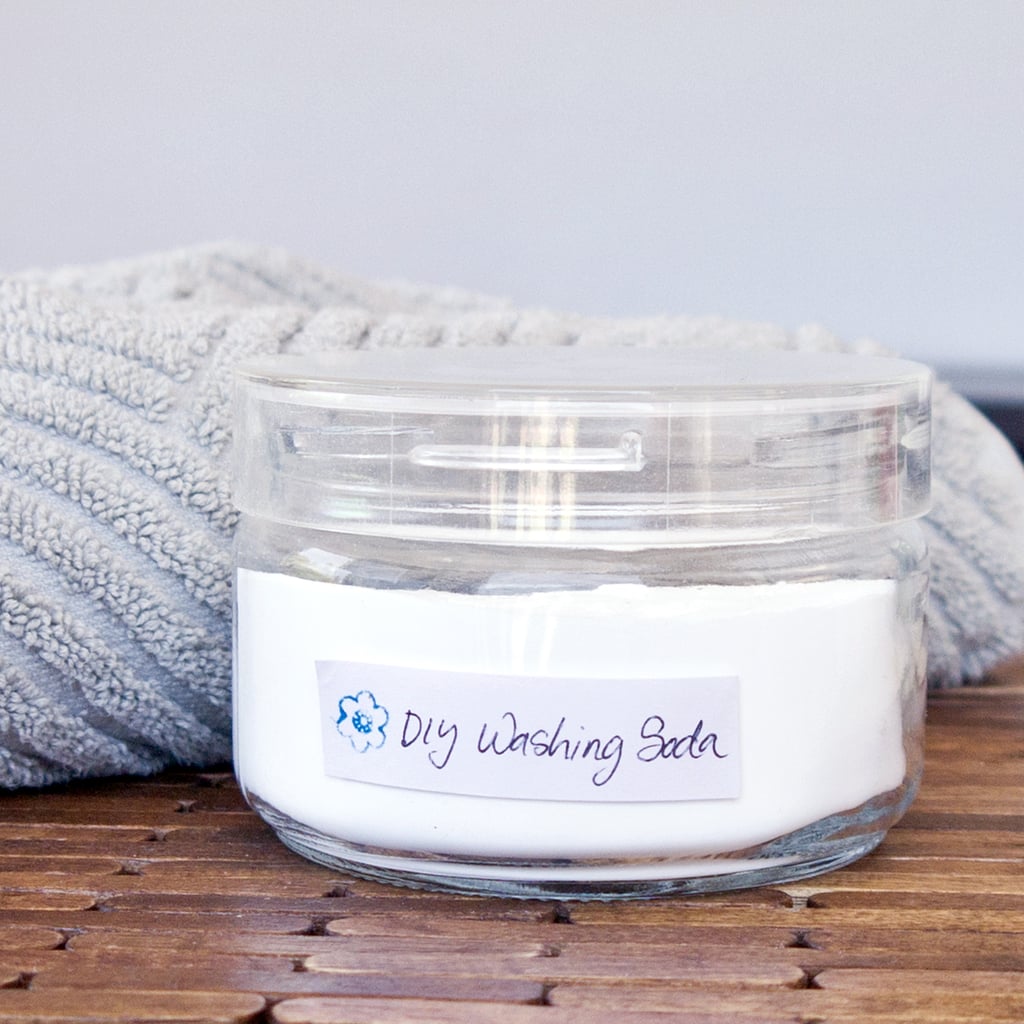 If you've come across washing soda in a cleaning recipe and didn't understand what the difference was from baking soda, then look no further. Washing soda is natural cleaning booster that elevates favorite products. What makes baking soda different from washing soda? Water and carbon dioxide.
OK, here are the technicals — baking soda's chemical makeup is NaHCO3, while washing soda's is Na2CO3. Basically, heating baking soda at a high temperature evaporates water and releases carbon dioxide, resulting in the change. Baking soda is commonly used in baking as a leavening agent, but minus the water and carbon dioxide, and it becomes a concentrated alkaline laundry booster that helps remove stubborn stains — and is not meant for use in cooking at all. We found the easy directions on Lifehacker and had to give it a try.
What You'll Need:
1 cup baking soda
Sheet pan
Parchment paper
Directions:
Cover the sheet pan with a section of parchment paper, and then measure and spread the baking soda over the covered pan. The parchment paper makes cleanup so easy, but if you don't have any, you can make the washing soda directly on the pan.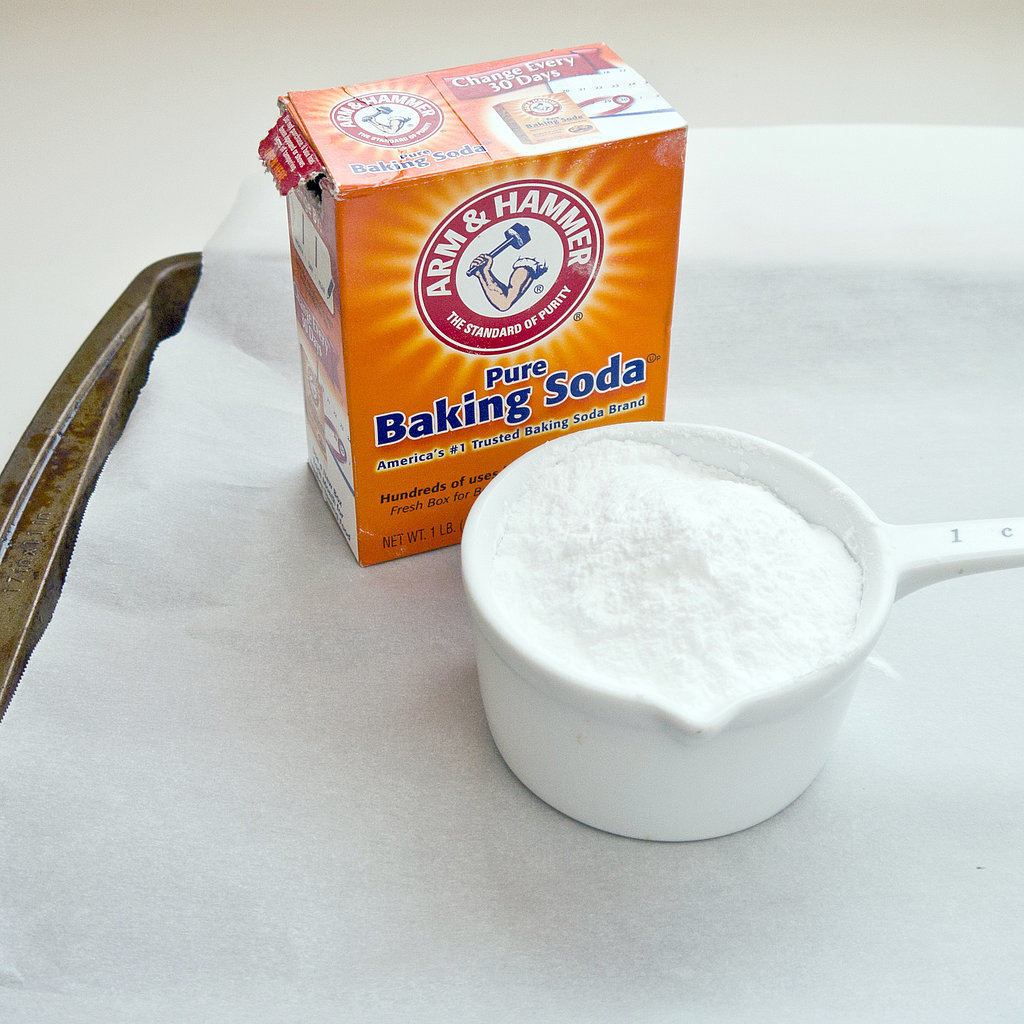 Place the pan in a 400˚F oven, and bake for 15 minutes. Give the baking soda a gentle stir, and bake for an additional 15 minutes. Remove the pan, give it one last stir, and bake for a final 15 minutes.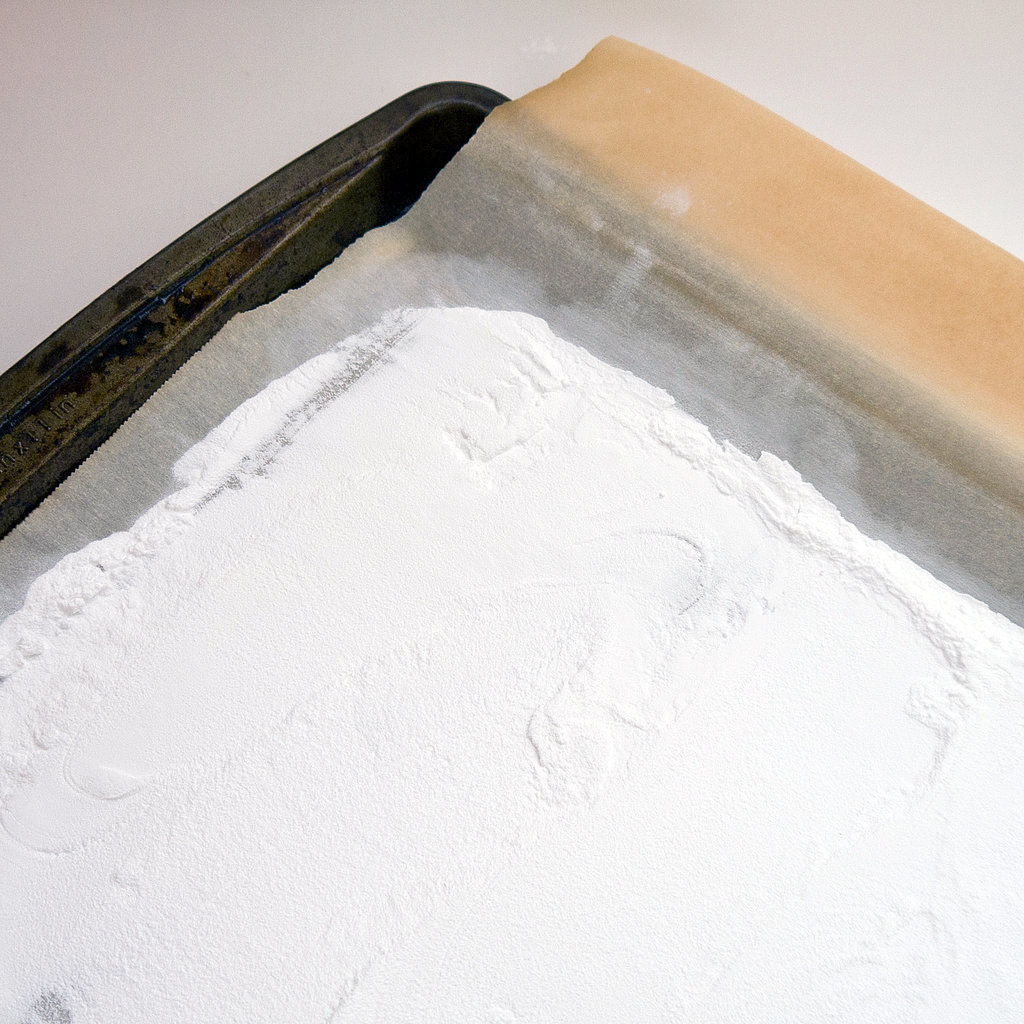 Remove from the oven, and let cool. You'll see the difference between the two compared side by side, with the baking soda being a bit more brilliant and the washing soda appearing slightly grainier. Use the homemade washing soda for an extra boost in your laundry or in your next DIY cleaning project.