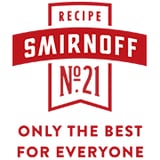 Holiday hosting is all in the exquisite details, so we've partnered with
Smirnoff No. 21
, the World's #1 vodka, to make your holiday party shine.
If it's true that you can't buy style, then pulling off an on-point, luxe holiday bash does not have to equal major expense. We proved it by going high glam on the three tenets of holiday hosting: the drinks, the dessert, and the decor. Here's how to blow your guests away without blowing up your wallet.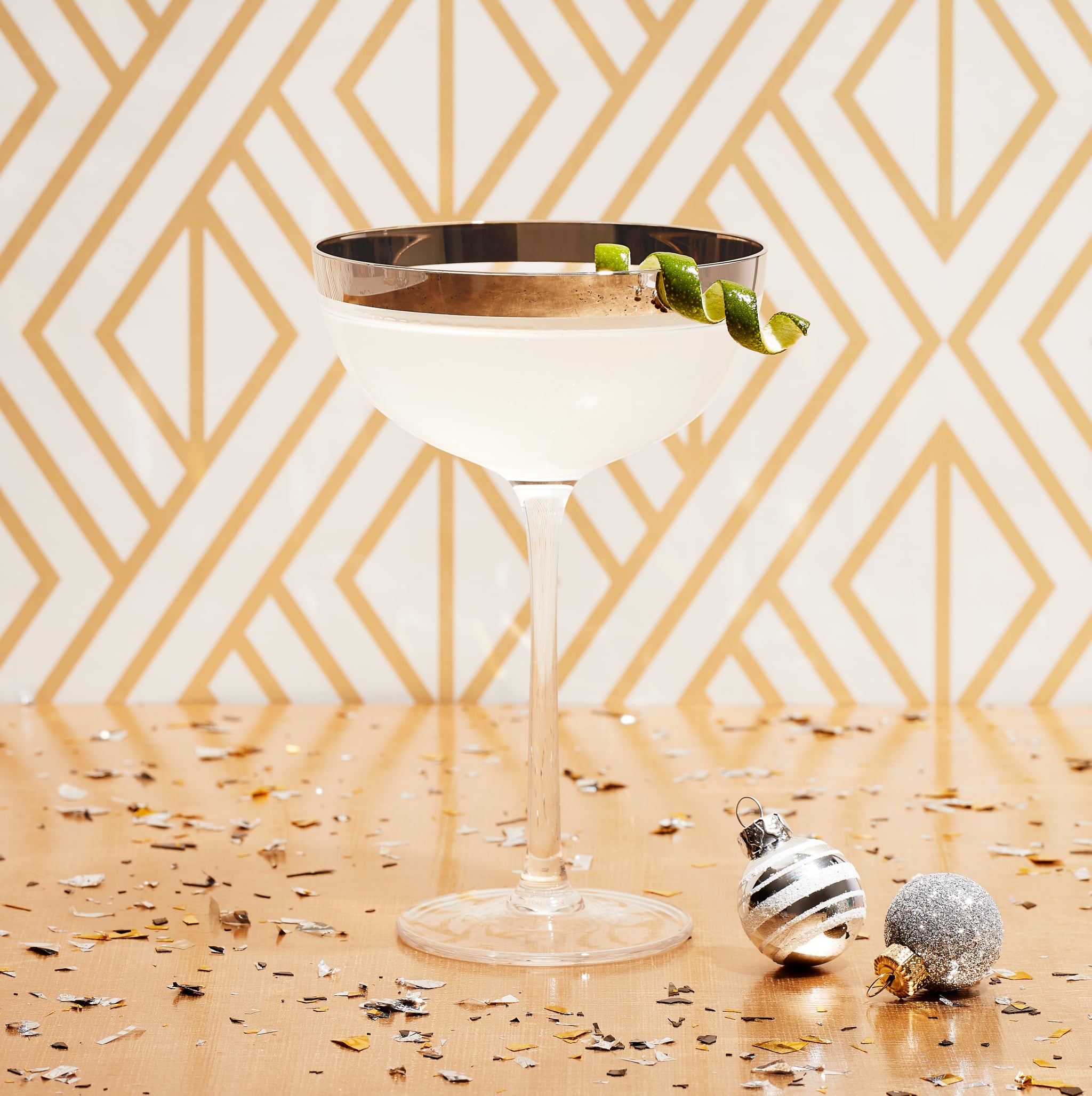 First things first: the welcome cocktail sets the tone for the evening, so make it a Smirnoff No. 21 vodka martini. A big hit of ginger makes this one spicy and seasonal, the fun lime swirl makes it extra Instagrammable, and the inclusion of homemade fresh syrup is sure to impress. The syrup will keep in the fridge for one week, so make a batch — you're going to want to make these all holiday season.
The secret to the perfect martini is a whole lot of chill, from the container and the liquids to the glass. Make sure you chill the latter properly by filling with iced water, then emptying just before you strain the drink in so it's nice and frosty. Get the recipe here.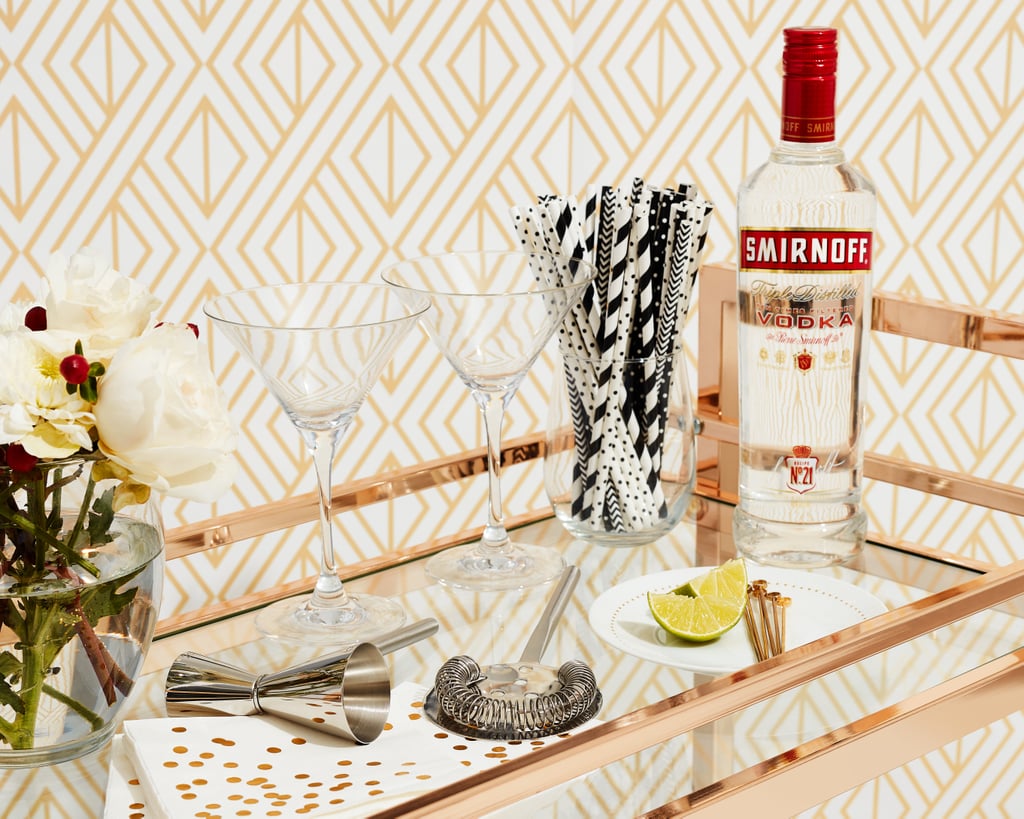 Whether you own a legit bar cart or have repurposed a cabinet, consider this a showcase for your cocktail menu. It's a next-level hosting must have, for practical as well as aesthetic purposes, so dress it up for the party! Patterned straws packed together in a simple glass are an easy way to thematically align with other party decor touches, and a vase of fresh flowers, against patterned napkins or wallpaper-lined shelves, look effortlessly polished. And of course, to prep your drinks: line up your bar tools, martini glasses, and ingredients for easy access.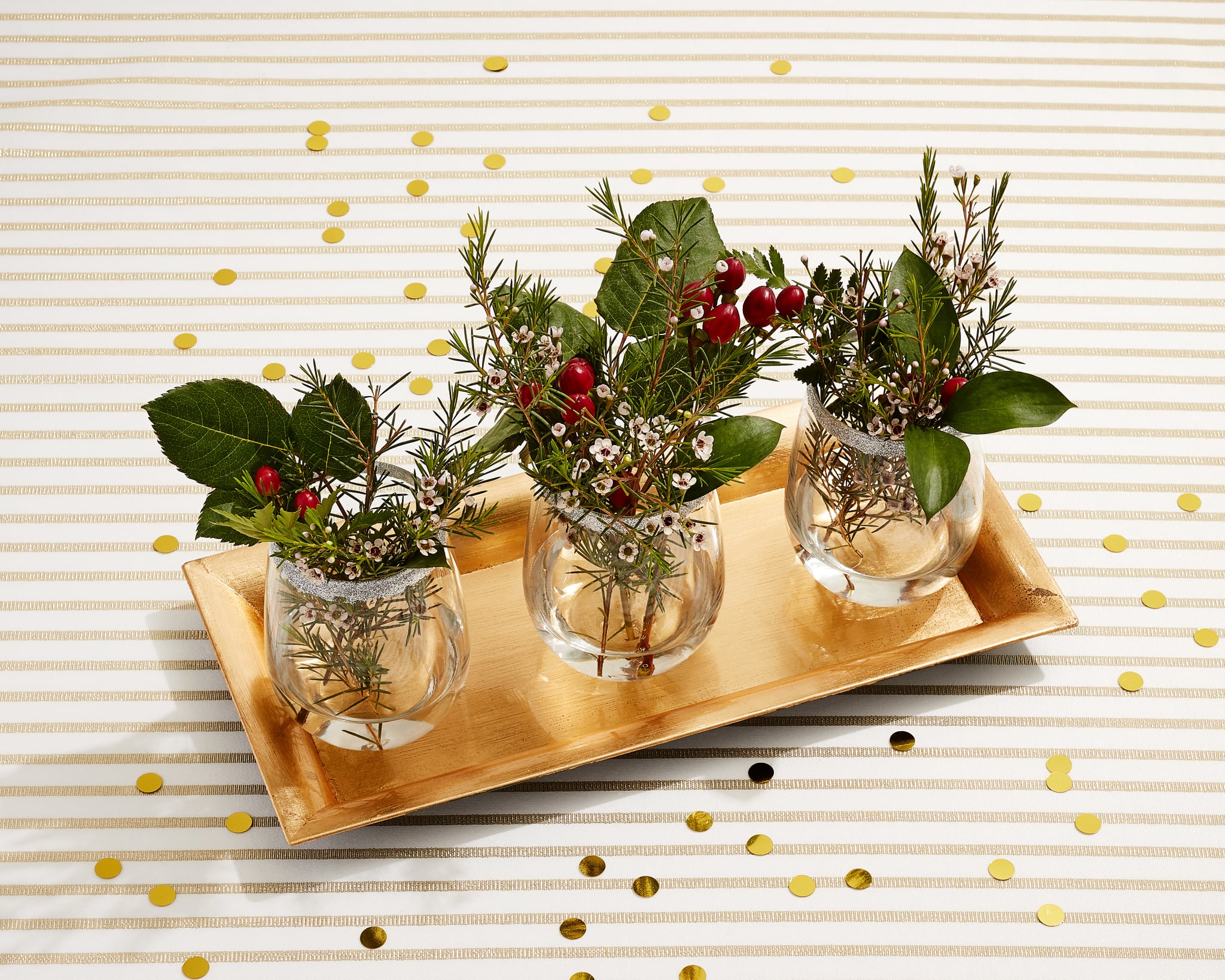 A party-ready table needs a centerpiece, but unless you keep your table fabulously set at all times or have storage space to spare, store-bought centerpieces turn into pumpkins at midnight. Instead, use simple glassware that's already in your cupboards, plus a serving tray, and style them out with fresh sprigs from outside for a festive touch. After the party, simply wash off the glitter, and your glasses are back on daily duty.
Directions: Dip glass rims in a shallow bowl of water, shake off the excess, then wriggle in a bowl of edible glitter. Carefully place the glasses upright on a metallic tray, half fill with water, then decorate with seasonal flowers and plants.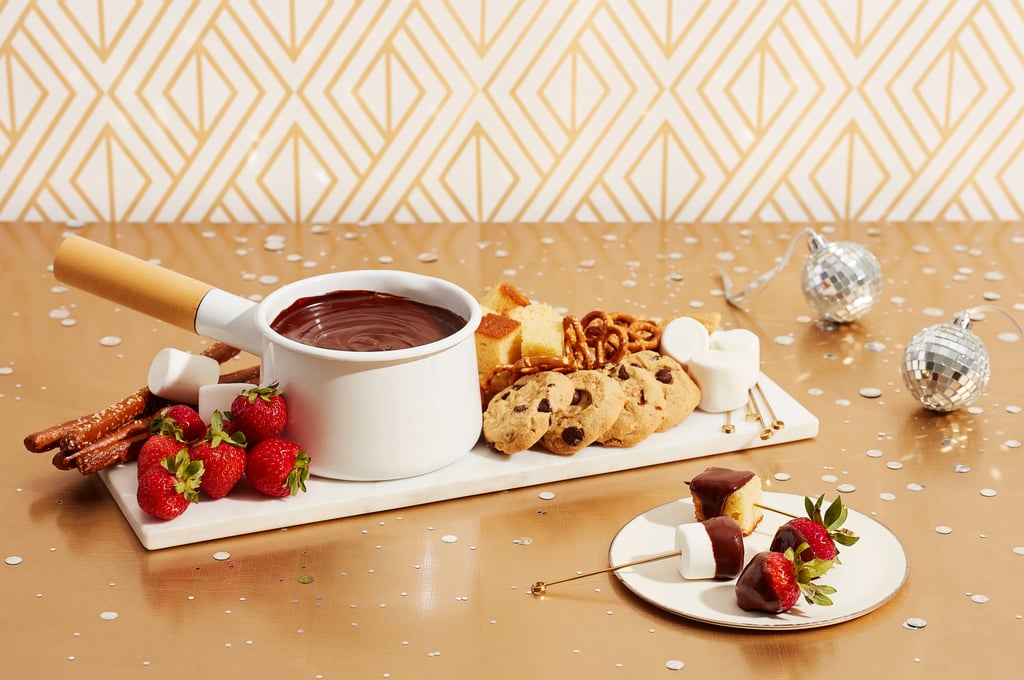 Fondue had its US party heyday in the '60s, and that decade is perpetually stylish, so get your guests socializing over a steaming melting pot of everything good. This delicious, one-pot, self-serve dessert combines creamy chocolate and vodka for dipping with just about anything you can get your hands on.
Ingredients: 2 cups heavy cream, 14 ounces dark chocolate chips, 1/2 cup Smirnoff No. 21, plain pound cakes cut into squares, marshmallows, strawberries, cookies, pretzel sticks
Directions: In a small ceramic pot, bring cream to a simmer, then pour in the chocolate chips and vodka, and mix well. Stir continuously until well-combined, and add more chocolate chips if the mixture is too thin, or just because. Serve with dippers.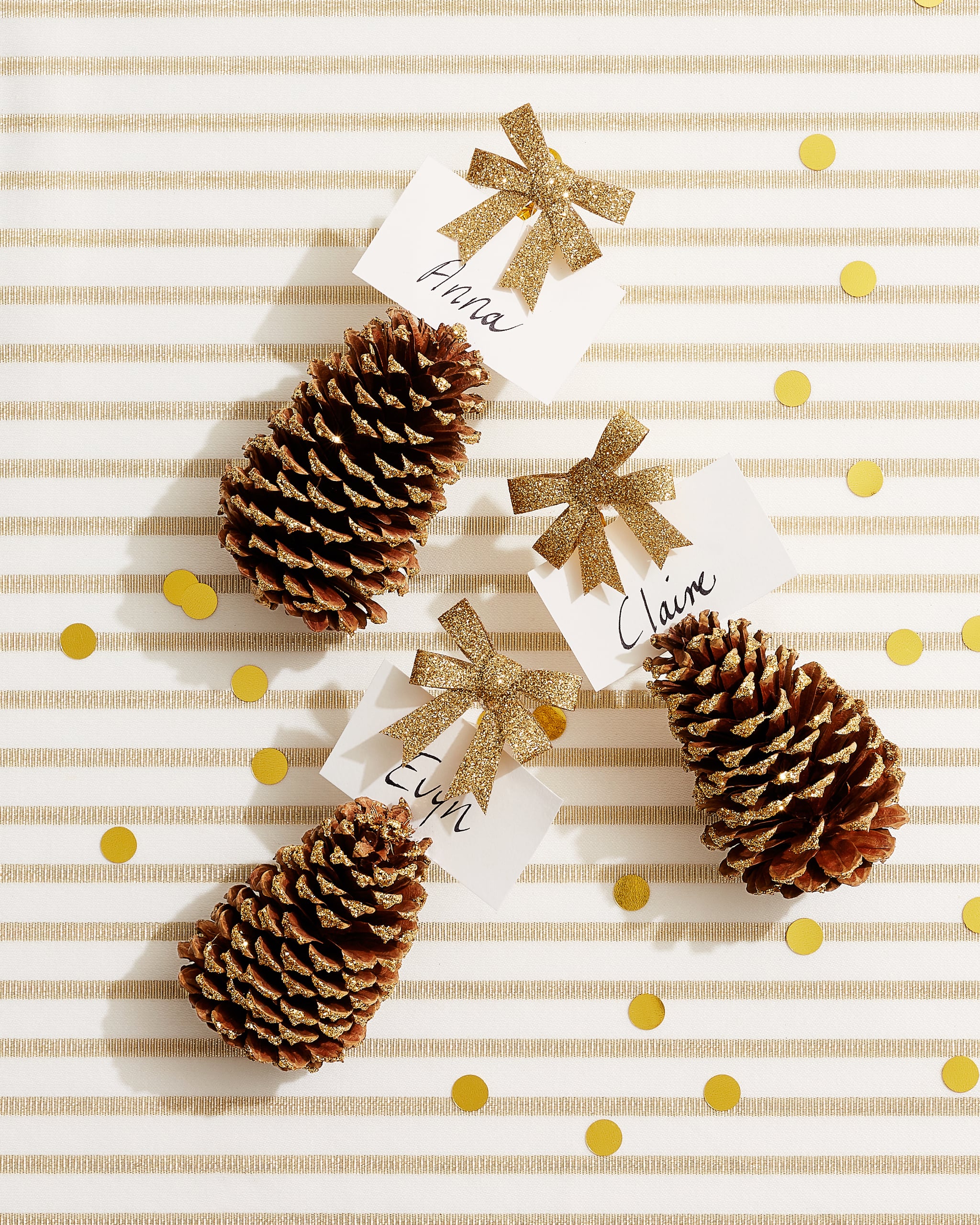 Show your guests that you really, really meant that invite with placeholders that look like they took way longer than five minutes (though they didn't). Personalized table settings are thoughtful and give guests something to take home. All you need are some good-looking pine cones, PVA-based glue, glitter, cards, fabric bows, and wax paper.
Directions: To avoid glitter-bombing everything when you roll the pine cones, combine glue and glitter (enough to disguise the white glue base) in a bowl. Using rubber gloves, lightly roll each pine cone in the glue-glitter mixture, then transfer to wax paper to dry. Once dry, place cards with handwritten names and optional glitter bows in the tops of each pine cone.
Credits: Photography: Tom Medvedich; Art Direction: Colleen Lennon; Prop Stylist; Renee Flugge