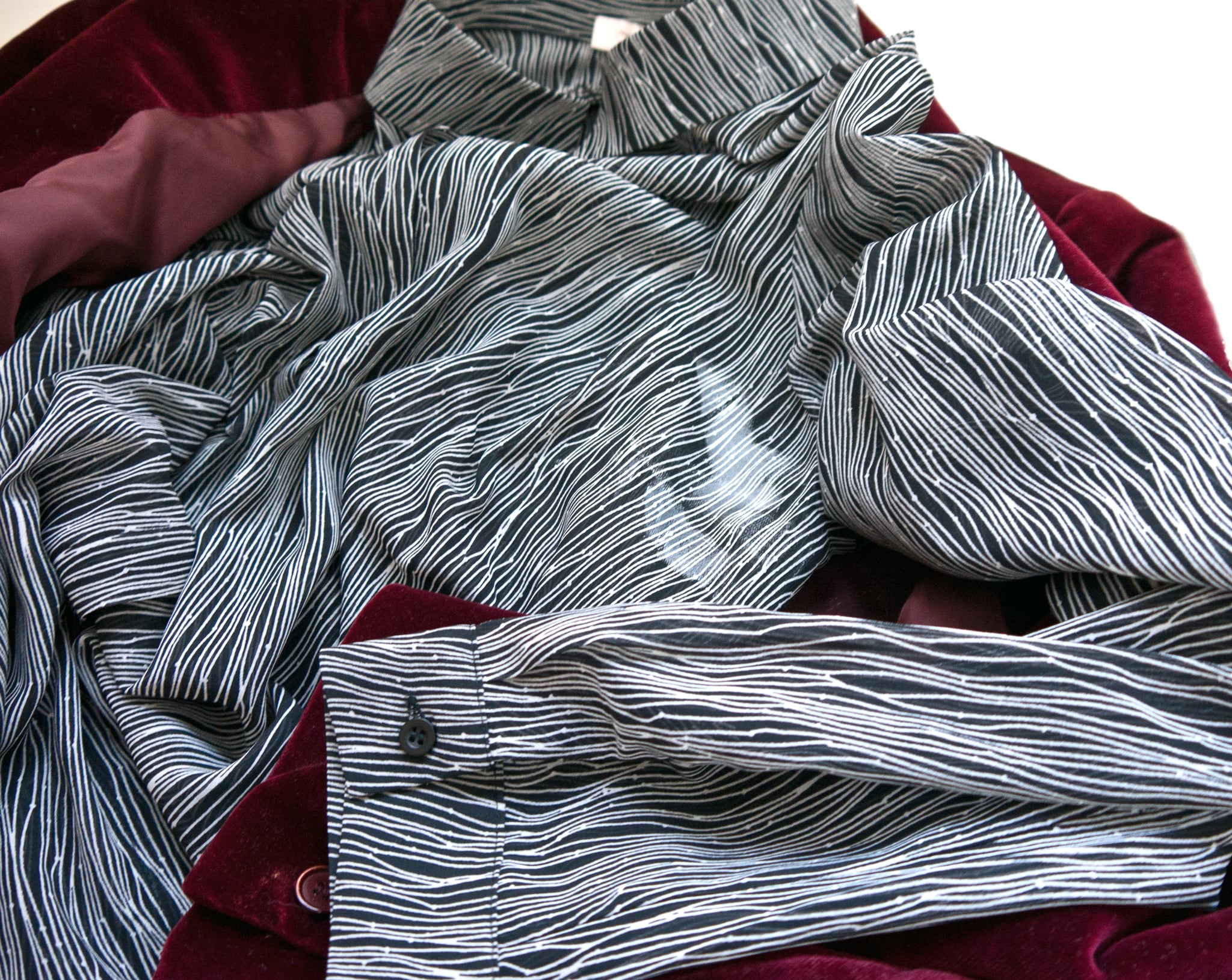 The holidays are the time to look your best, which is why we partnered with Crest on this quick fashion hack you'll need all year round.
You spend precious time picking out your clothes, so when you remove your jacket only to reveal annoying deodorant streaks, it's enough to cause serious dramatics. And we've all been the one rushing to the bathroom to rub away at the stain and only make it worse. Stop what you're doing and follow this supersimple cleaning hack for getting rid of deodorant marks for good.
Grab some foam rubber: You know those hangers from your dry cleaner that have the squishy liners on the shoulders? That's foam rubber, your new best friend when it comes to deodorant marks. Remove the rubber from the hanger and stash it in your purse for whenever it's needed.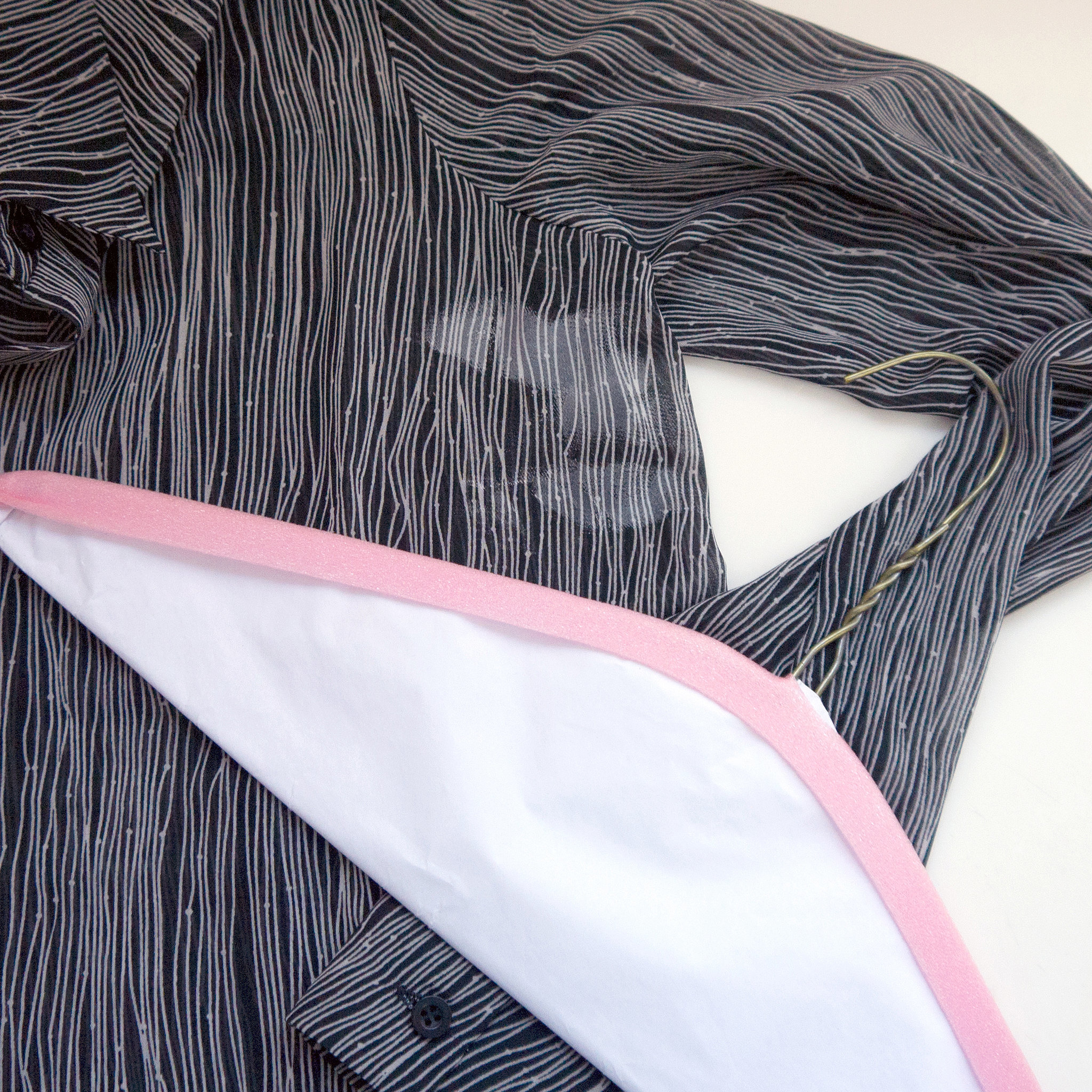 Remove the article of clothing: Get the foam rubber from your purse and tuck it in your pocket while beelining to the bathroom. Lock yourself in a stall and peel off your shirt; working on the article of clothing when it's off your body makes the process so much easier.
Rub-a-dub: Fold up that foam rubber and gently rub along the mark, working with the fiber of the article of clothing. This technique works on any material, instantly erasing the deodorant marks.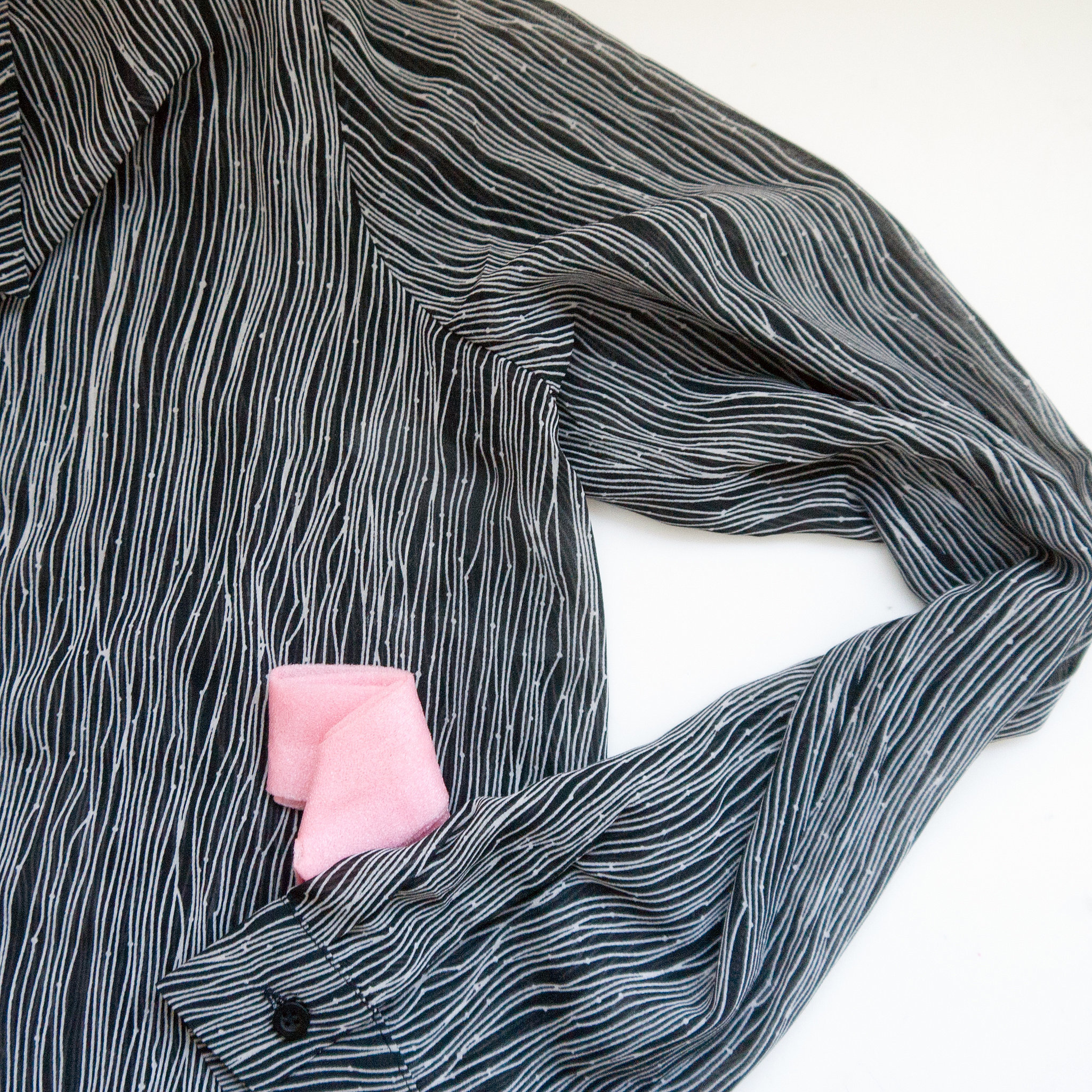 Stash it: Pop on your now deodorant-stain-free shirt, fold up the foam rubber, and stash it in your pocket. That foam can be used over and over until it basically falls apart.
Now that you've conquered deodorant streaks, try removing up to 14 years of stains for a bright, white smile with Crest 3D White Professional Effects Whitestrips.