How Much It Costs to Attend Weddings
The Average Cost of Attending a Wedding Will Make You Shake Your Damn Head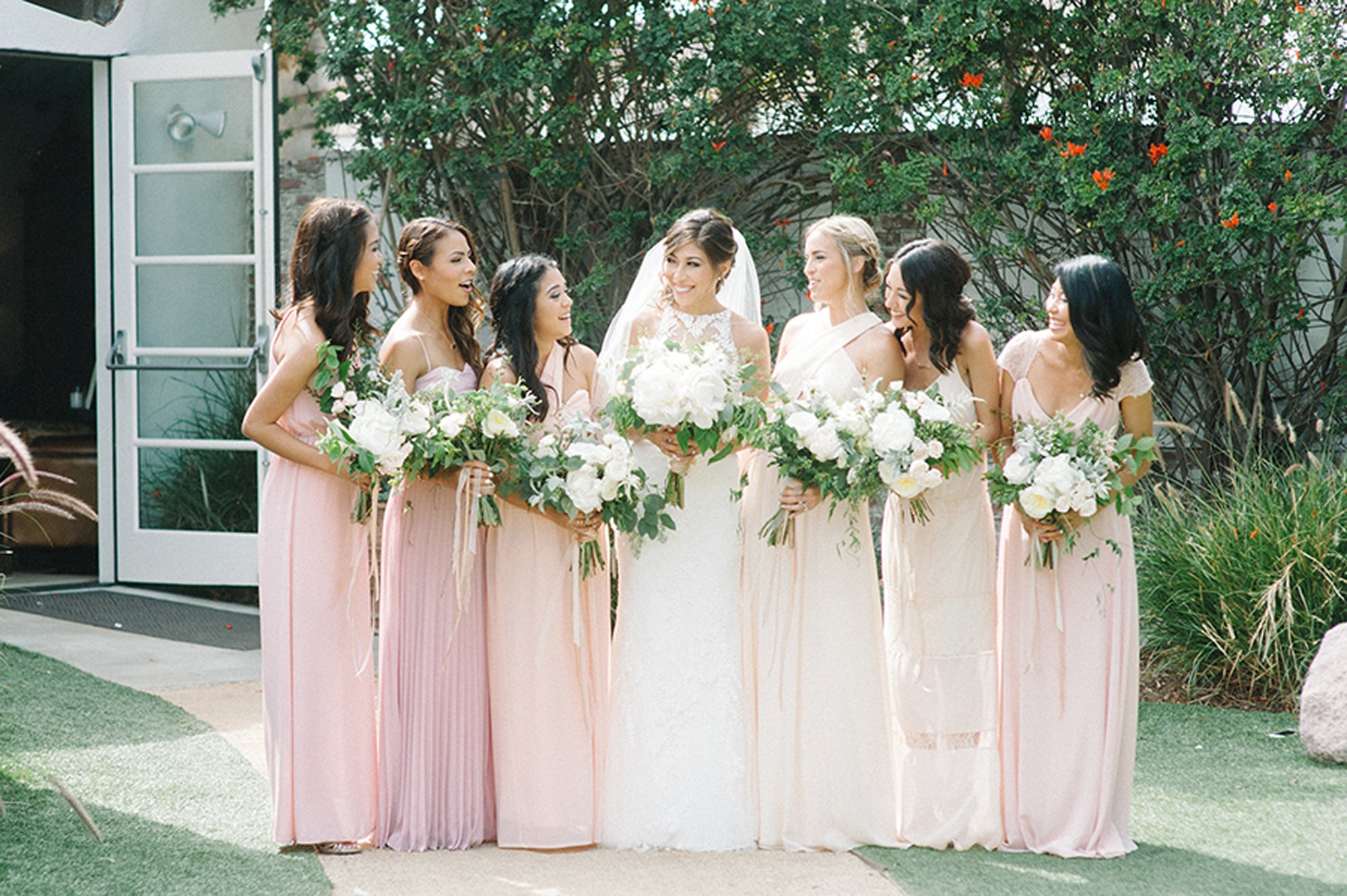 Weddings make me want to cry, and not just because of the touching joining of two people I love, but because they cost so much it brings tears to my eyes just thinking of my dwindling bank account. Thank God for the free booze on the big day, at least. While weddings are almost always a blast, the average cost of attending a wedding is not fun at all. In fact, it's pretty absurd. The Knot did a study of wedding guest costs for 2016, and the numbers will shock you — unless you've been to a wedding recently and learned firsthand just how everything adds up and you're nodding your head in despair right now. Here's a breakdown of the costs (and a reminder that throwing a wedding certainly isn't cheap either!).
Average bridesmaid and groomsmen spend per wedding: $1,154
Wedding gift spend: $177
Wedding attire: $207
Wedding travel: $342
Wedding accommodations: $293
Average wedding guest spend per wedding total: $888
Wedding gift spend: $118
Wedding attire: $81
Wedding travel: $321
Wedding accommodations: $322
And that's not even counting wedding party costs if you're attending events in addition to the actual wedding day! Friends and family who are in the wedding or take part in the prewedding festivities often end up spending hundreds of dollars on things that don't even pertain directly to the big day.
Bachelorette party attendees spend $472, while bachelor party attendees drop way more: around $738, just for the party itself. If travel and accommodations are required for the prewedding celebrations, then bachelorette parties ring in at an average of $1,106 and bachelor parties majorly tip the scale at an average attendee spend of $1,532. The costs they face include the price of the party, gift, travel, and accommodations.