How to Travel on a Budget
Travel on the Cheap: A Guide to Experiencing the Best on a Budget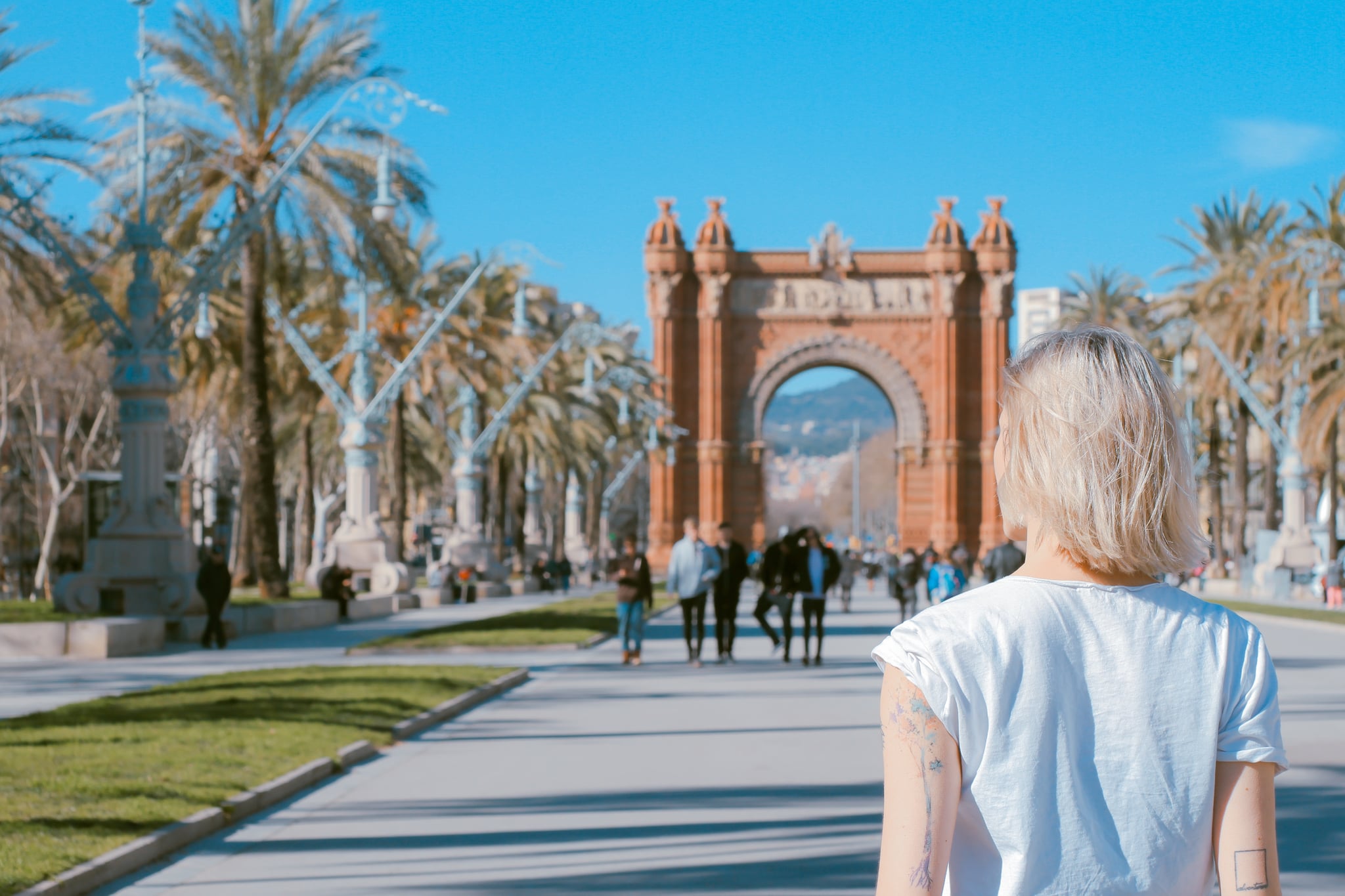 Lay in the lap of luxury, and while you're at it, close your eyes and stay the night. Planning a vacation on a budget doesn't mean you can't experience the best of the best; it simply means you have to be resourceful. As my thirst for travel has only grown stronger with age, I've learned to book luxurious getaways at enviable prices. When I was 21, I spent four amazing months in Europe. I remember exploring Paris for the first time, surviving strictly on inexpensive street crêpes and only splurging on escargot and other French delicacies on my very last night in the City of Lights. I spent a beautiful long weekend in Amsterdam, getting lost on canal-lined streets and visiting outstanding museums and, of course, the extraordinary Anne Frank House. However, the memory of the filthy hostel in which I resided with 20 somewhat-unsanitary strangers still haunts me to this day.
By the time I traveled to Italy, I began to pick up on some tricks of the trade. I learned how to book flights for under a dollar (yes, I once flew to Barcelona for 50 cents) and found out how to stay in some pretty nice hotels. Now, years later, I have become a savvy traveler. I learned from my mistakes and look back at my youthful missteps with fondness. Luckily, you do not have to learn from your own mistakes; you can learn from mine. While my budget has increased since the ripe old age of 21, I still refuse to spend an arm and a leg on my adventures. Instead, keeping both arm and leg intact, I book deals some might think are unattainable, but they are not unachievable. They are simply well-planned and thoroughly thought out. Follow this guide and live that luxe life for less.
1. Choose a Destination Where Your Home Currency Is Worth More
Get the most bang for your buck by traveling to a destination where your currency is strong. In fact, this should be a major factor in deciding where to travel. The US dollar has hit monumental heights, meaning international travel has become significantly cheaper and far more feasible than in years past. As a senior in college, I studied abroad in London when 1 USD was equivalent to 2.04 GBP, which forced me to live on cookies, crackers, and the occasional granola bar. Conversely, when I traveled to Thailand in 2014, 1 USD was equivalent to roughly 32 THB. What does that mean? While staying in five-star luxury resorts throughout the country, I explored each city, ate authentic Thai food, and shopped for unique goods at extremely low prices. Check those exchange rates and get going. You never know when scales might tip in the other direction.
2. Use Skyscanner to Find Cheap Flights
Skyscanner's "Search Everywhere" function is a godsend for those with insatiable wanderlust. If you have no specific destination in mind, simply enter your home airport and dates you are available to travel. The flight aggregator, also available as a mobile app, will then prepare a list of multiple destinations presented in order of least to most expensive flights. Not only does Skyscanner help you plan your next vacation, but it is also a great way to learn more about locations to add to your travel bucket list. Already have a date and destination in mind? Don't sweat it. Sign up for Skyscanner Price Alerts and receive emails letting you know when your flight prices have increased or decreased. How long you want to play the waiting game is up to you, but the benefits of Skyscanner are incredible. If you don't believe me, take it from Skyscanner's 60 million monthly users.
3. Be Open to a Range of Accommodations
You don't need to stay at a five-star hotel or villa to experience extraordinary luxury. That's not to say you shouldn't book at least one five-star hotel during your vacation. From stunning Airbnbs and boutique hotels to glamping and B&Bs, luxury can be found anywhere. Discover different cultures by booking a variety of accommodations. Don't let the term "boutique hotel" scare you away. Oftentimes, these smaller digs offer as much luxury and as many amenities as five-star resorts but at a more appealing price tag. Also, don't write off bed and breakfasts. The uptick in luxury B&Bs is remarkable. They are both upscale and charming, and they can definitely save you a bundle. Finally, save the best for last. Stay at a variety of different hotels, and spend the last few nights of your vacation at the most insane five-star villa around. Such villas frequently include a private plunge pool and personal butler. Want luxury? You got it!
4. Use Travel Rewards Cards
Pull out that plastic, my friends! It's time to collect points and miles using travel rewards credit cards. Get the right ones and look forward to extremely cheap flights, free upgrades, and what would otherwise be unaffordable hotel stays. The first step is to find the right card(s) for you. Look for deals that offer bonus points simply for signing up. Once you find a program that fits your lifestyle, it's time to start charging, and I mean everything. Stow your cash and debit card deep in your wallet, and start paying for everything from your morning coffee and groceries to household bills and even rent (if you can) with your rewards card. The more you spend, the more points you earn. The more points you earn, the more luxurious getaway you will have. Many of these cards have annual fees, but typically the first year's dues are waived, and after that, the perks of the cards are generally worth the minimal fee.
5. Get Upgrades Simply by Smiling
Keep those pearly whites bright, and throw a mint in your mouth while you're at it, because it never hurts to ask. Flights quite frequently have exit-row seats that have yet to be assigned. Eventually they will look for volunteers, but you can snag that extra leg room early simply by asking. But never stop at the exit row; reach for the stars. Always ask if there are any upgrades available on your flight. Make pleasant conversation and try to produce a laugh, and once in a while, if possible, an airline employee will bump you up a class. Unfortunately, this won't work on all airlines. While I love JetBlue and its unlimited snacks, I have been on fairly empty flights where customers are charged an additional $75 to move up a few rows, even when we're already high in the sky.
Don't forget: upgrades also exist on land. Be sure to ask for any upgrades upon checking in to your hotel. If a hotel is not completely sold out, more often than not, someone at Check-In will upgrade you to a larger room. If they ask for a fee, try to negotiate it down, again with a smile and a bit of personality. I once received a room upgrade in exchange for a TripAdvisor review. If all else fails, say you are traveling for business. Hotels want returning customers, and if you're visiting the area regularly for work, they will want to accommodate you, hoping you will stay with them again. There are many ways to barter, and if you think creatively, you will find the one that is right for you.
6. Follow the Advice of Travel Bloggers
You may be wondering how I've learned so much about luxury travel on a budget. Well, the answer is simple: I follow amazing bloggers who basically travel the globe and seek out extraordinary deals for a living. As steals and deals are constantly changing, subscribing to blogger newsletters is key. You will be provided with the latest tips and tricks as soon as they become available, allowing you to use them before everyone else catches wind. Giving advice on the best credit cards to sign up for, reviewing affordable destinations, and keeping you up to date on the latest bargains, travel bloggers teach you how to hack the system, and in a way that anyone can understand. Some of my favorite travel bloggers include The Points Guy, Million Mile Secrets, and Nomadic Matt.
7. Book Hotels That Just Opened
Brand-new hotels are always looking for a way to lure in new visitors. How do they do this? They offer amazing rates and discounts that entice travelers who enjoy the best of luxury and aren't afraid of new-hotel experiences. Not only do these hotels offer great deals, but sometimes they also even let you name your own rate (sometimes). But forget the price for a second. Just-opened hotels offer some of the most impeccable service out there. They have yet to build a reputation, so the best way for them to get those fantastic TripAdvisor and Yelp reviews is to make sure their guests have an unforgettable stay. And let's not forget the biggest perk of staying in a previously unstayed-in hotel . . . a perfectly clean bathroom, and a bathtub you're not afraid to soak in!
8. Travel in the Low Season
Low seasons differ depending on the destination. Regardless of where you're going, if you want to save a penny or two, this is the best time to travel. For example: If you want to hit up the Caribbean Islands, do it in the Summer. Alternatively, if you're looking for a European escape, plan it for Winter. It might be cold, but snow in Paris is a sight to be seen. Flights, hotels, and even food are cheaper during this time period. Furthermore, if you plan to travel using airline miles, flying off-season will result in much fewer blackout dates. Shoulder seasons are also a great time to travel and offer less risk. Though it might be a tiny bit more expensive than the low season, the possibility of more attractive weather is stronger. While off-seasons and shoulder seasons are a great time to travel, make sure to do your research. A little extra heat won't hurt you, but a devastating monsoon will definitely ruin your vacation.
9. Stay Off the Beaten Path
Get a great deal by booking a hotel on the outskirts of your destination's most touristy area. Not only will you get your money's worth, but you will also gain a more realistic perspective of what life is like in the area you are visiting. For instance, as a New Yorker, I would never recommend anyone stay in Times Square. Of course, it's essential to see the sites, but it is also important, and beyond refreshing, to escape the crowds and explore otherwise unchartered territory. Take some time to research your destination's different regions, and find a hotel in a more intimate neighborhood. Staying off the beaten path will likely result in luxury at a much cheaper price tag. Save money and live, eat, and shop like the locals do!
10. Travel in a Group
A lot of people say less is more, but when it comes to traveling, sometimes more is actually less! Traveling in a group can save some major Benjamins. When booking a hotel, the more rooms booked, the cheaper the rate. However, when traveling with friends, I highly recommend considering an Airbnb or HomeAway. With a large group, it is possible to rent an extraordinary residence that, when split between multiple people, actually gives you an inexpensive yet luxurious place to lay your head at night. On a recent trip to Grand Cayman for a destination wedding, I shared a 4,000-square-foot waterfront villa with friends, equipped with multiple bedrooms, a guest house, a large pool, and a sundeck that was to die for. The price for 10 tropical days in paradise? Less than $500 per person. If you decide to rent a home, make sure to read the reviews and do your due diligence. The last thing you want is to arrive and be gravely disappointed by what you see.