How to Use Maxpass at Disneyland
Everything You Need to Know About Disneyland's New Fastpass System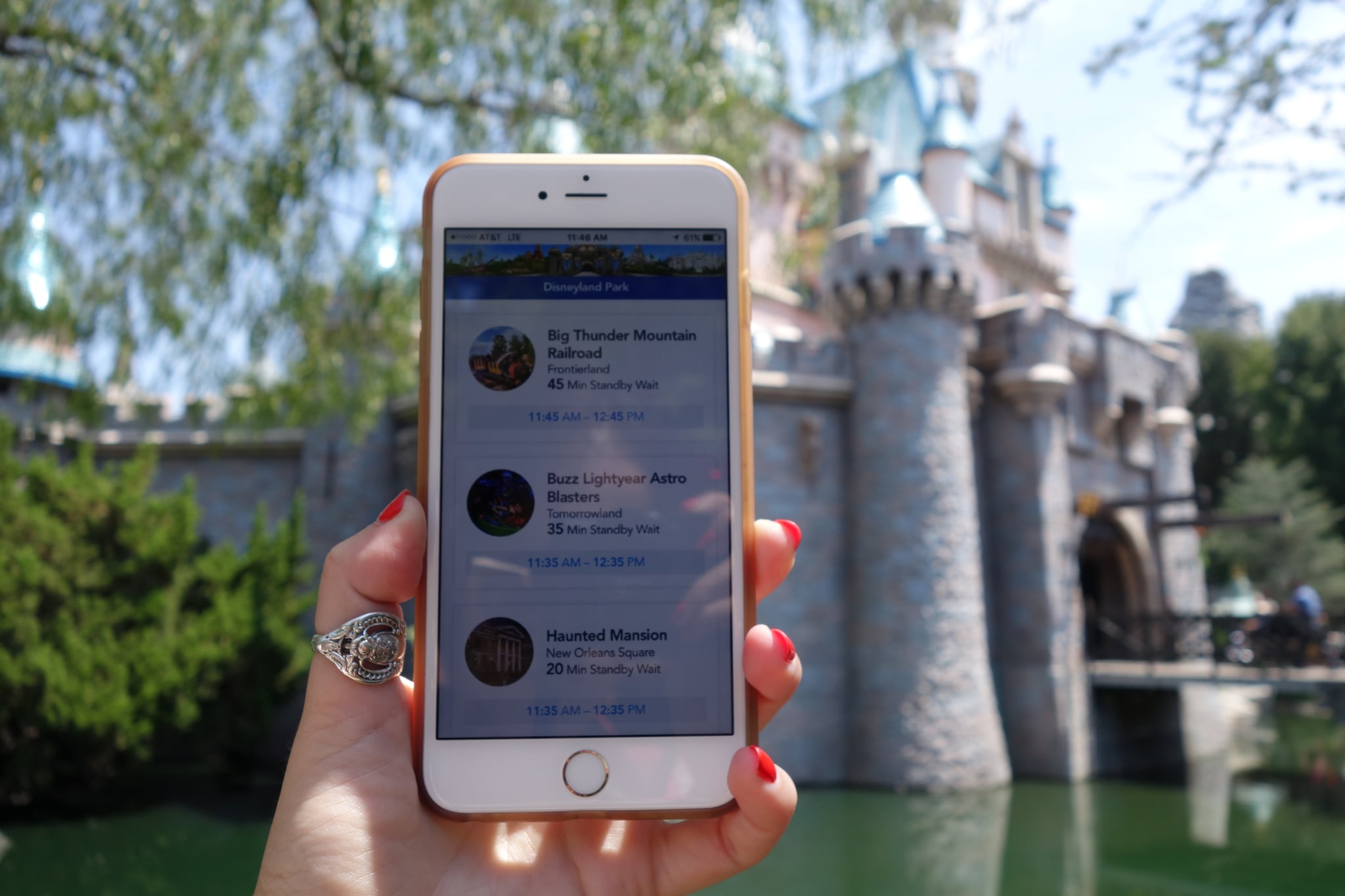 Maxpass is here! As of today, Disneyland Resort guests can utilize the new service, which allows for digital booking, cancellation, and rescheduling of Fastpasses from within the Disneyland App for a fee.
But don't worry — if you prefer to use the current Fastpass ticketing system, it will remain the same. Maxpass doesn't remove kiosks or have a separate and preferred allotment of Fastpasses, either; it simply digitizes the booking. If you do choose to pay for Maxpass, though, you're in for a treat.
Here's how it works
Once park admission is scanned at either park, Maxpass will allow users to select a return time to one of the parks' sixteen Fastpass-enabled rides. Unlike the standard Fastpass system, Maxpass lets parks guests hold their spot in an attraction's line at either park without needing to visit a kiosk and gives users the additional exclusive ability to cancel and reschedule Fastpasses if need be.
I tried Maxpass on a hot, busy Summer day and was floored by its immediate benefits. My seat was reserved on Big Thunder Mountain Railroad without having to speed-walk over to the far end of the park, allowing me to visit the Market House Starbucks, watch the Main Street Vehicles go by, and even catch a full Disneyland Band performance. In fact, it was only during Belle and Beast's dance in front of the castle that I realized I'd never even seen the band play like this before.
When I go to Disneyland, my days are often spent dashing between rides, experiencing the atmosphere and live music solely as I breeze past them. On family or group trips, I'll designate myself the "runner," making a schedule and dashing between attractions to get Fastpasses while my loved ones aimlessly mill about, waiting for me. Disneyland may be the happiest place on earth, but too much time can be spent, well, trying to decide how to spend one's time.
In the few hours I played around with Maxpass, I found it completely revolutionizing the way I visit Disneyland.
In the few hours I played around with Maxpass, I found it completely revolutionizing the way I visit Disneyland. For the very first time, I felt like I could visit the parks and finally . . . relax. With Maxpass, you can sit down for a lengthy Cafe Orleans lunch without worry about missing out, rescheduling your ride reservations when you inevitably stay for a round of Mickey-shaped beignets. Instead of zigzagging from Adventureland to Tomorrowland to Fantasyland to experience it all, you can zip around on the Mad Tea Party teacups while casually booking a spot on Splash Mountain or skip the crazy lines at Guardians of the Galaxy — Mission: Breakout!, Disney California Adventure's newest attraction, without needing to be there.
The idea of paying for something that is free can be tough to swallow, and trust me, I'd know — I wasn't keen the concept from the start. Walt Disney World's Fastpass+ system is completely digital (there are still kiosks to cater to any guests without smartphones), making the upsell seem that much more bitter to a Florida regular like me.
But, here's the thing: it's not the price you should be focusing on. It's the value. With Maxpass, you can book Fastpass more quickly, have more flexibility, and save time, allowing you to get more use out of your day ticket or annual pass. Think of it not as an upcharge for something complimentary, but a low-cost tool, one where $10 could unlock so much more potential for that $165 ticket.
If you save, say, 15 minutes by booking a Soarin' Fastpass when you enter the Fastpass queue for Star Tours and another 15 by doing so before physically entering Disney's California Adventure, your possible return time will be a half-hour sooner than if you were using paper Fastpasses. That means that even on Disneyland Resort's crushingly busy days, Maxpass will let you skip standby lines more often and more quickly than if you used the paper ticketing system.
Introductory pricing starts at $10 per day — per person — with all members of a party requiring the service to digitally book Fastpasses together. (Annual passholders can get Maxpass for $75; it comes complimentary for Signature Plus passholders.) Unlimited same-day digital PhotoPass downloads are also included with Maxpass, saving us all from those low-quality Splash Mountain monitor shots.
The price can be jarring, but for a ride aficionado like myself, it's a godsend. Now I can finally see the things that make Disneyland so special, and I can do so at a fraction of the price for the pass that got me through the gates.
Image Source: POPSUGAR Photography / Carlye Wisel