Source: POPSUGAR Photography / Diggy Lloyd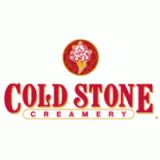 Your job should be a reflection of what you love, even down to your favorite sweet treats. In the spirit of graduation season, we've partnered with
Cold Stone Creamery
to help kickstart your career journey.
Will you be a creative thought leader? A power player in business? An independent entrepreneur who forges a new path? Your personality and taste (yes, even for desserts) can tell you a lot about where you fit into the career world. Whether you're a recent college grad or are just searching for your next big career move, take this fun quiz to find out what your favorite ice cream experiences can tell you about your future job.
Image Source: POPSUGAR Photography / Diggy Lloyd
The best way to eat ice cream is . . .
My go-to mix-ins are . . .
Beyond the classic cup or cone, I like my ice cream . . .
When I'm thirsty for something sweet, I prefer . . .
My favorite people to enjoy a Cold Stone Creamery experience with are . . .