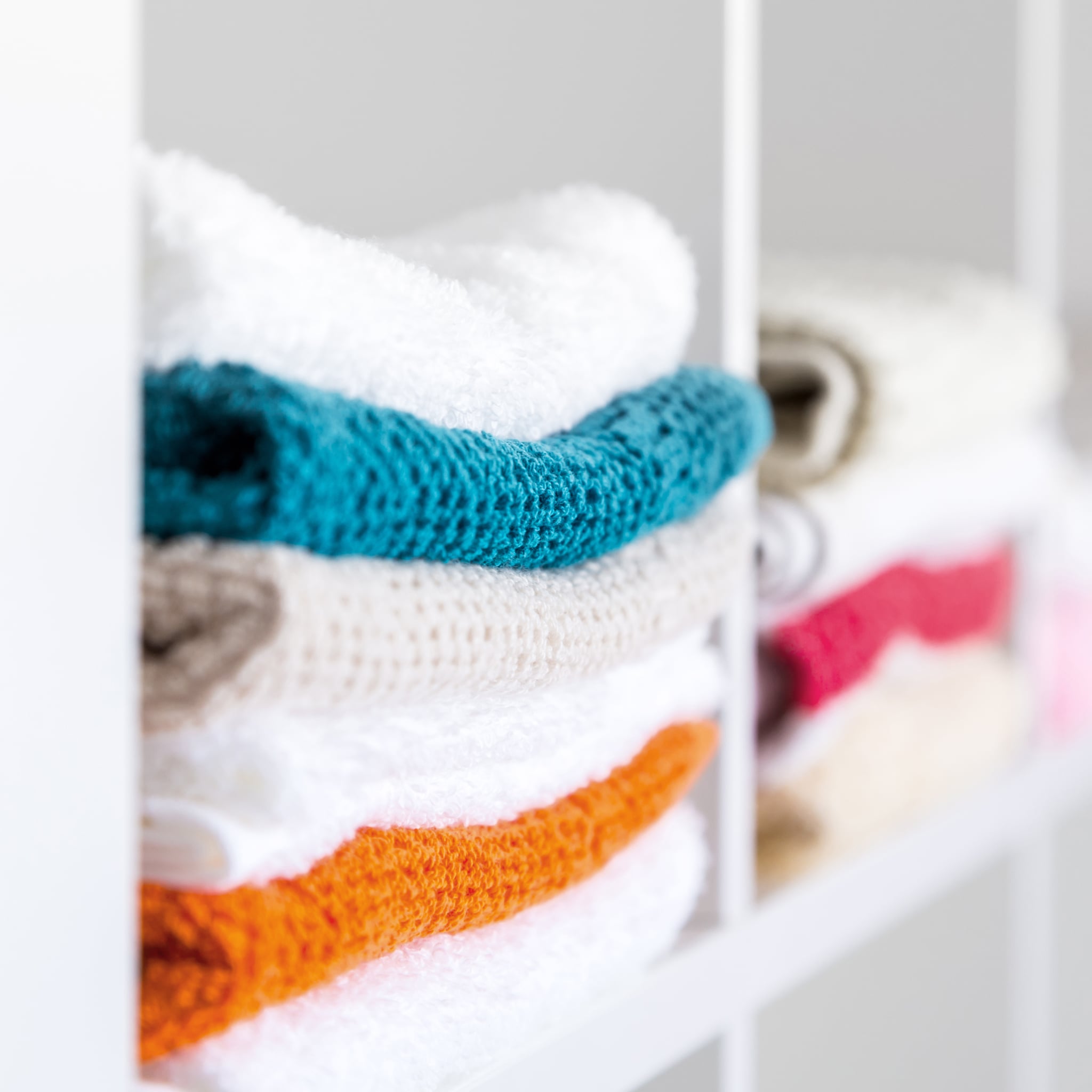 Source: Shutterstock
Don't let dirty laundry rule your life. We partnered with method to share tips and tricks for getting your clothes the cleanest they can be.
Your washing machine should be like a best friend, supporting you with wonderfully clean clothes. But if you're doing the wash all wrong, instead of spinning out fresh goodness, you're wearing items that aren't getting clean or that continue to be infused with unwanted clinging scents. Bust through your bad laundry habits, and get clean with nine tips that refresh clothing and keep your machine working efficiently.
Check your steps: Take a moment and go over your prewash routine. A wayward chocolate or hard candy long forgotten in a pocket can wreak havoc on your clothes. Here's a smart checklist to get you started. Always button or zip up pants and turn clothes inside out, which also reduces wear, before washing.
Get to know fabrics: You may be over washing your clothes, which could shorten their lifespan. But the real concern is not washing enough, breeding bacteria and bad smells. Check out this general guide for when to wash what, and pick up a fabric softener in a scent you love so you're enveloped in freshness.
Deep-clean machines: Every couple of months, it's smart to give your machines a deep clean, removing any buildup that might inhibit properly washing your clothes. Front-loading washing machines only need a few minutes plus one cycle to clean while a dryer takes 10 minutes plus the help of a vacuum cleaner.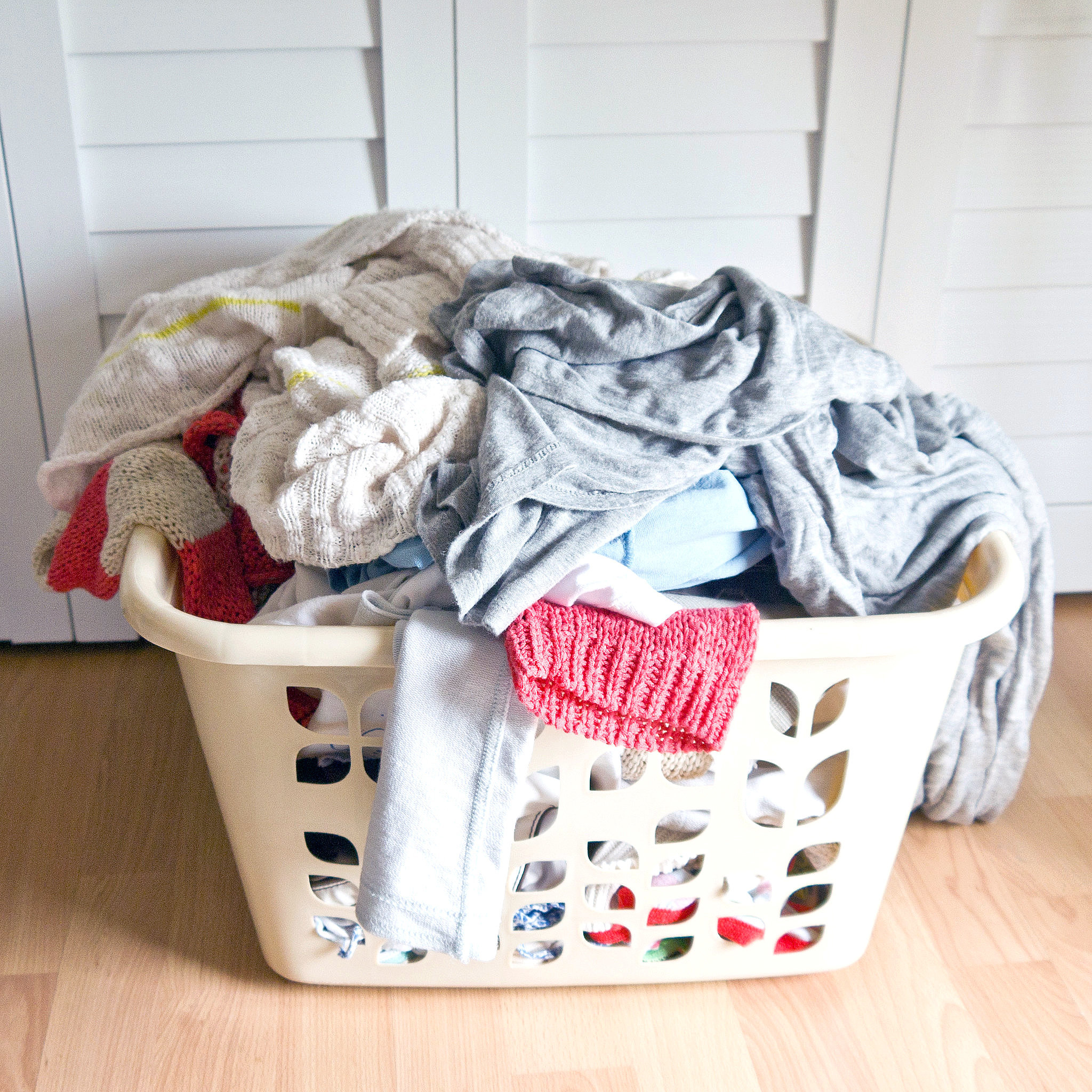 Source: POPSUGAR Photography / Sarah Lipoff
Go cold: The majority of energy used when doing laundry is for heating the water, so skip the hot cycle and opt for cold instead. It's hard to change your mindset, but the cold water will tackle your stains just as efficiently as hot. Reserve a hot water cycle for deep cleaning every couple of months. And if you're making the change to cold water, go with a liquid detergent, which won't clump on fabrics.
Clean more than your clothes: You can wash so much more than just clothes in your washing machine — refresh your sleep and toss pillows in the washing machine. And there are so many other surprising items you can run through the soak cycle, leaving you with clean surroundings.
Skip the spray starch: Give your iron a break and check out this laundry hack that uses ice cubes and the heat from your dryer to instantly release wrinkles. It's a quick and easy step before snapping dress shirts out of the dryer and onto a hanger.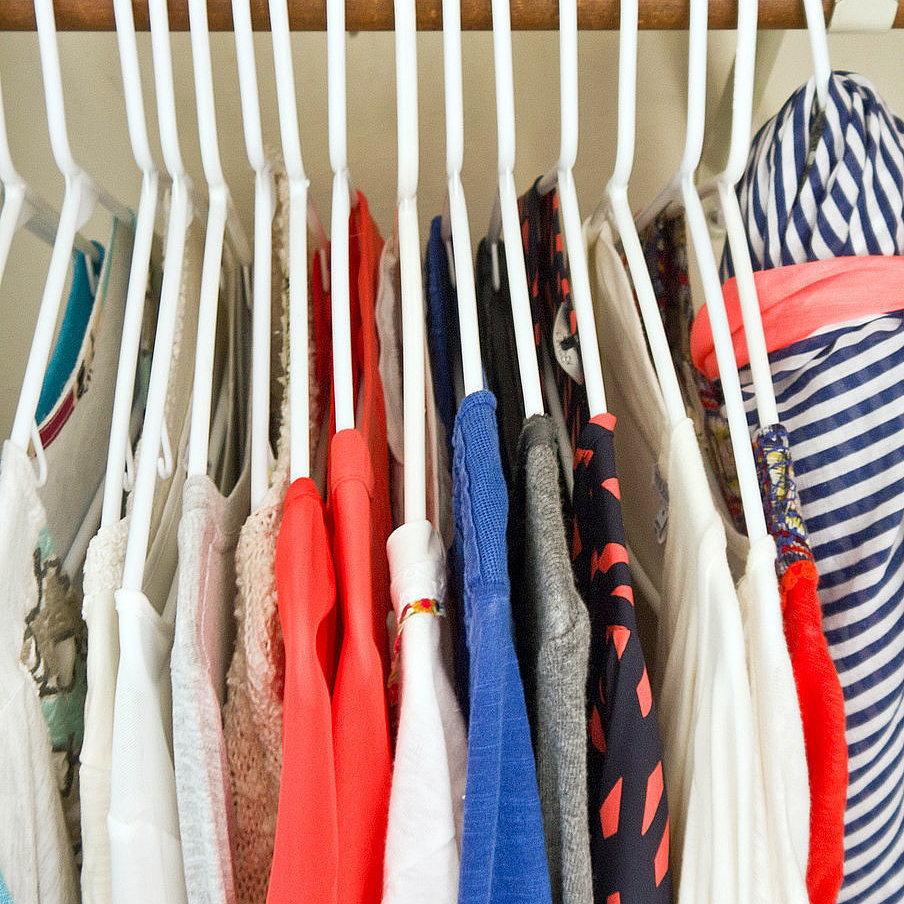 Source: POPSUGAR Photography / Sarah Lipoff
Stop the laundry pile: Most days after I finish several loads of laundry, those clean clothes end up sitting in the basket for 24 hours before I fold. But this tip totally blew my mind, sharing the quickest way to fold a fitted sheet. And once you tackle the hard stuff, folding shirts doesn't seem so bothersome.
Air-dry: And if you're looking to save some money, think about hanging your clothes to dry instead. Pick up extra hangers, and hang-dry overnight. It's also less wear on your clothes, like preventing pilling on sweaters, so they'll be around longer.
Check stains: It's smart to always pretreat stains, but if there's anything lingering and the garment gets tossed in the dryer, that stain is set for good. Remind yourself to do a double-check with this smart laundry hack.
More from method: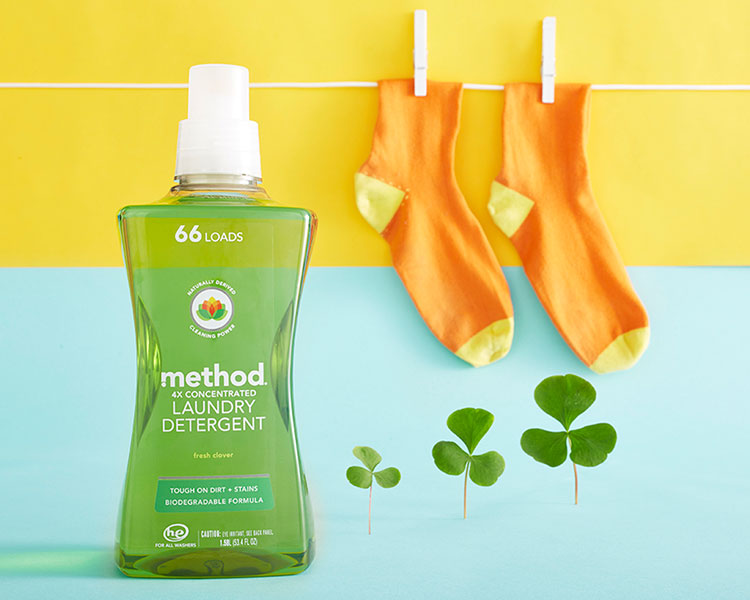 You love coffee, red wine, and chocolate milk shakes. Just not on your clothes. The naturally derived cleaning power in this recyclable bottle fights tough dirt + stains so your whites stay white and your colors stay bright. With method's 4x-concentrated laundry detergent, now you can indulge in your favorite foods without having to worry about your wardrobe.