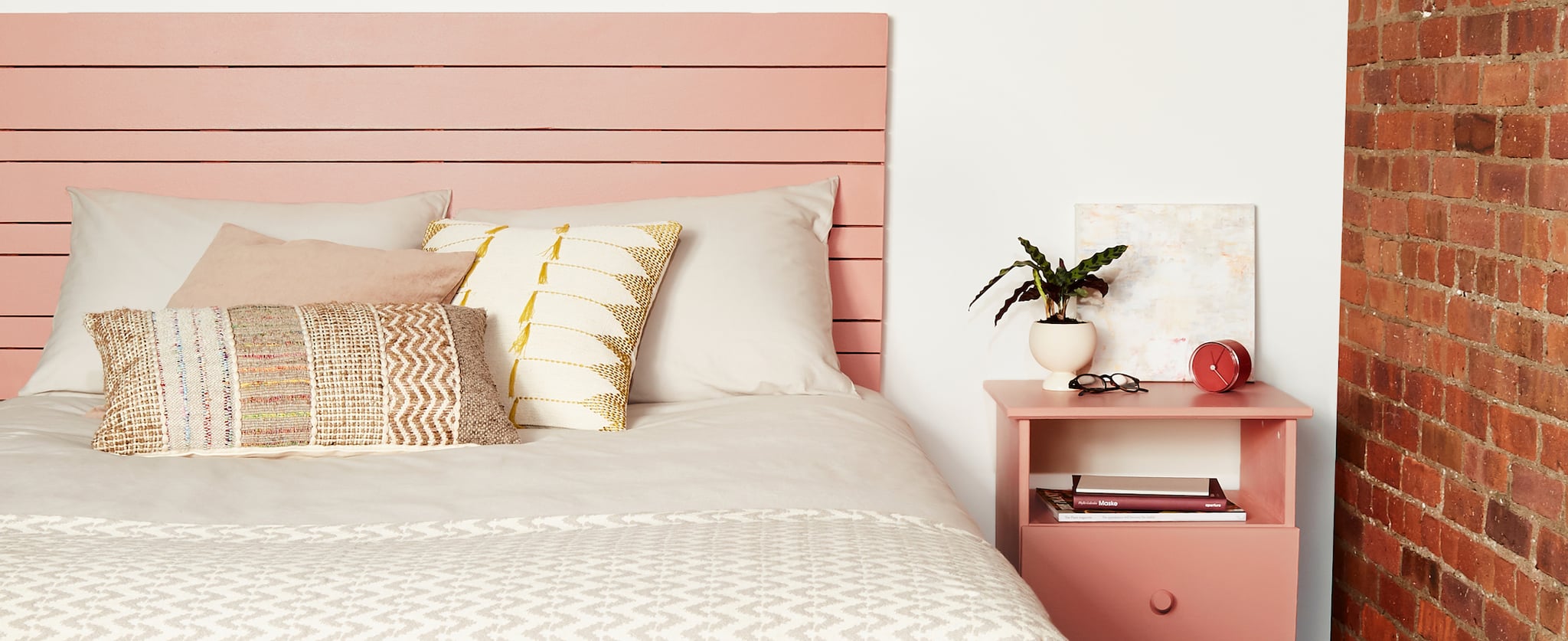 Image Source: POPSUGAR Photography / Diggy Lloyd
Millennial Pink Decor Ideas
3 Neutral Ways to Incorporate Millennial Pink Paint Into Your Home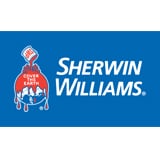 If you thought the millennial pink trend was over, think again! It's the biggest home decor trend for Spring. We've partnered with
Sherwin-Williams®
to share the best ways to feature the trendy color in your bedroom.
It's official — the rampant millennial pink trend has leaped from our closets to our home decor, and the results couldn't be more chic. When it comes to decor trends, it's impossible not to stop dead in your tracks over the endlessly swoon-worthy millennial pink home accents and DIYs. Read on to discover three simple yet impactful ways to use the modern shade in your bedroom, living room, and beyond this Spring. Get ready to be empowered by pink!
Creating a beautifully painted headboard is an excellent way to encourage sweet dreams, especially when it's painted in pastel Mellow Coral SW 6324.
Begin by stirring the paint to ensure color is uniform throughout the can.
Next, add your first coat of paint using long, even strokes to ensure color is even across the headboard.
Leave the headboard to dry for four hours before adding a second coat. After adding your next coat, allow the headboard time to dry before placing it on the bed.
Once the paint has dried, get ready to snuggle up!
Your bedside collection of books, beauty products, and trinkets will look even more alluring when placed on a nightstand painted in Mellow Coral SW 6324. Try adding a lamp in a coordinating hue along with white peonies.
Prime the bedside table to ensure an even coat of color.
Afterward, add a base layer of paint to the entirety of the nightstand with your paint. Add your first coat of paint using long, even strokes to ensure color is even across the nightstand.
Allow sufficient drying time before your next coat.
After the paint has dried, add on your favorite bedtime essentials!
A paint-dipped stool is the ultimate handy item for storage, sitting, and stepping — but this Mellow Coral SW 6324 DIY is so charming, you may just want to keep it as a decorative accent!
Start by wrapping a piece of tape approximately two inches from the seat of the stool to mark where the paint will end.
Then, use Mellow Coral SW 6324 to evenly coat the lower halves of the stool legs. Allow the first coat of paint to dry completely before moving onto the second coat.
Add your next coat and give the stool sufficient time to dry. Remove the tape while the stool is still damp.
Once the stool is finished, style it! This accent piece can serve as a side table for flowers or a place to display your new favorite read.
Credits: Photography: Diggy Lloyd; Art Direction: Anne von Hemert; Set Design: Astrid Chastka; Production: Sasha Bar-Tur