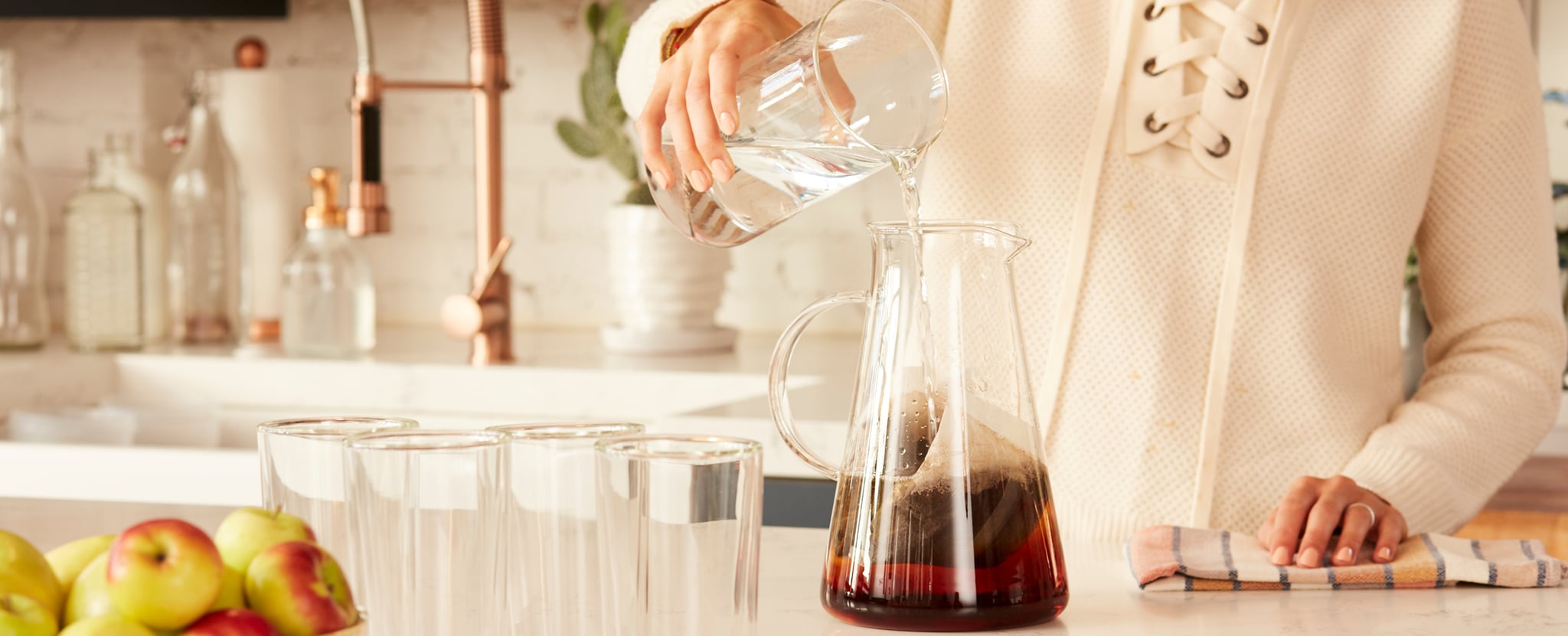 Image Source: POPSUGAR Photography / Jeff Harris
Overnight Brunch Hacks
5 Overnight Brunch Prep Tricks That Will Have You Hitting the Snooze Button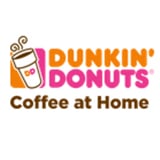 Perfect coffee is the most important element of brunch, so we've partnered with
DUNKIN' DONUTS®
to help you prep for perfection.
Brunch makes for the ultimate Sunday (or Saturday) funday with friends, but you don't have to sacrifice sleeping in, having fresh coffee, or taking time to savor the most important meal of the weekend, arguably, to host without a hitch. With some smart prep before bed, that list of things to do can be pretty much ticked off by the time you open your eyes in the morning. Here's how to wake up to a job almost done, serve an epic spread, and still hit snooze as many times as you like.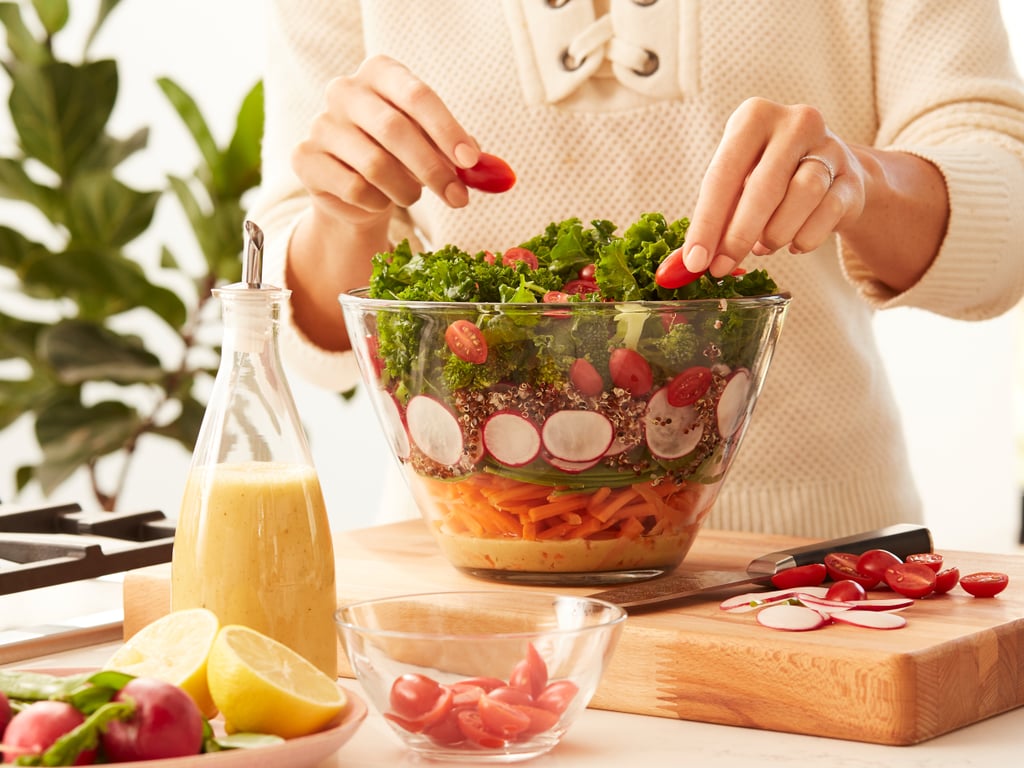 Image Source: POPSUGAR Photography / Jeff Harris
While salad that has been hanging out in the fridge often goes wrong — think of that sad mystery lunch in every office kitchen — there is a logical way to prepare salad the night before that keeps greens crisp and saves chopping and mess the next day.

How-To: Like so much at this time of year, it's all about layers. Add dressing to your salad bowl first, then a layer of hard vegetables such as carrots and radishes, as well as hardy grains like quinoa. Next up, add soft vegetables and greens, cover with a paper towel, and store in the fridge. When you are ready to serve, toss and add any cheese and meats you like.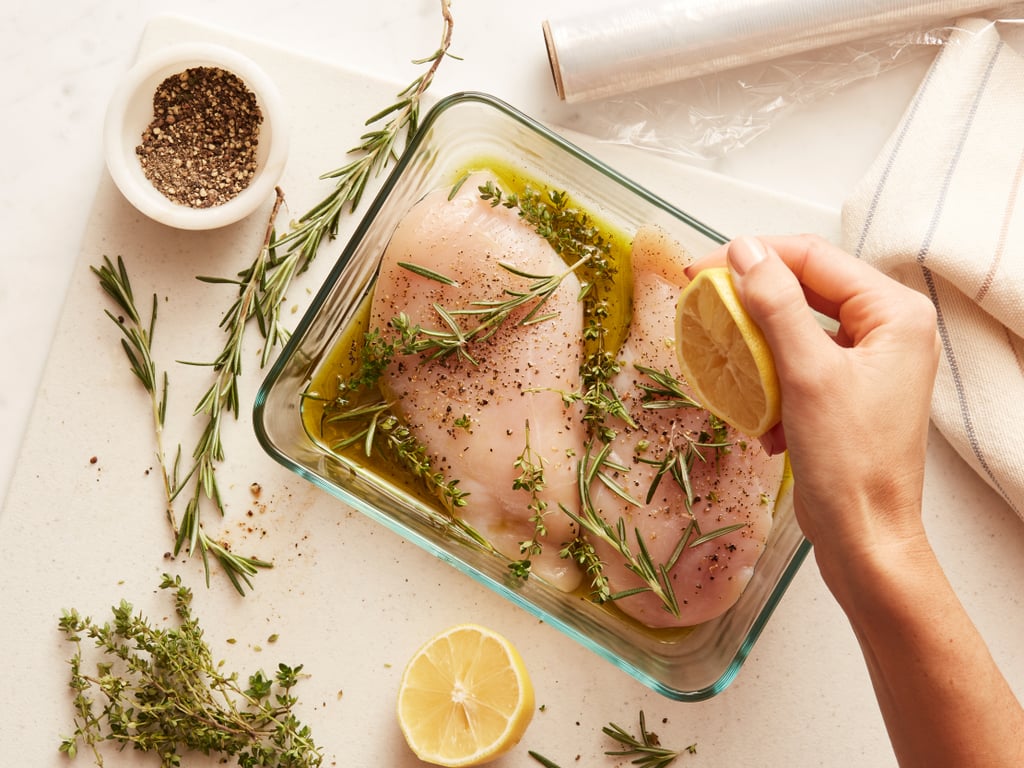 Nothing makes a salad like perfectly marinated chicken, and this Mediterranean-inspired version is sure to complement whichever veggies you choose.

How-To: Place four skinless chicken breasts in an oven-proof dish. Mix 1/2 cup lemon juice, 1/8 cup olive oil, and six tablespoons fresh rosemary, and season with salt and pepper. Spoon over the chicken, cover with foil, and refrigerate overnight. The next day, preheat the oven to 400ºF, place chicken breasts on a foil-lined baking sheet, and bake until they are no longer pink in the center (30-40 minutes).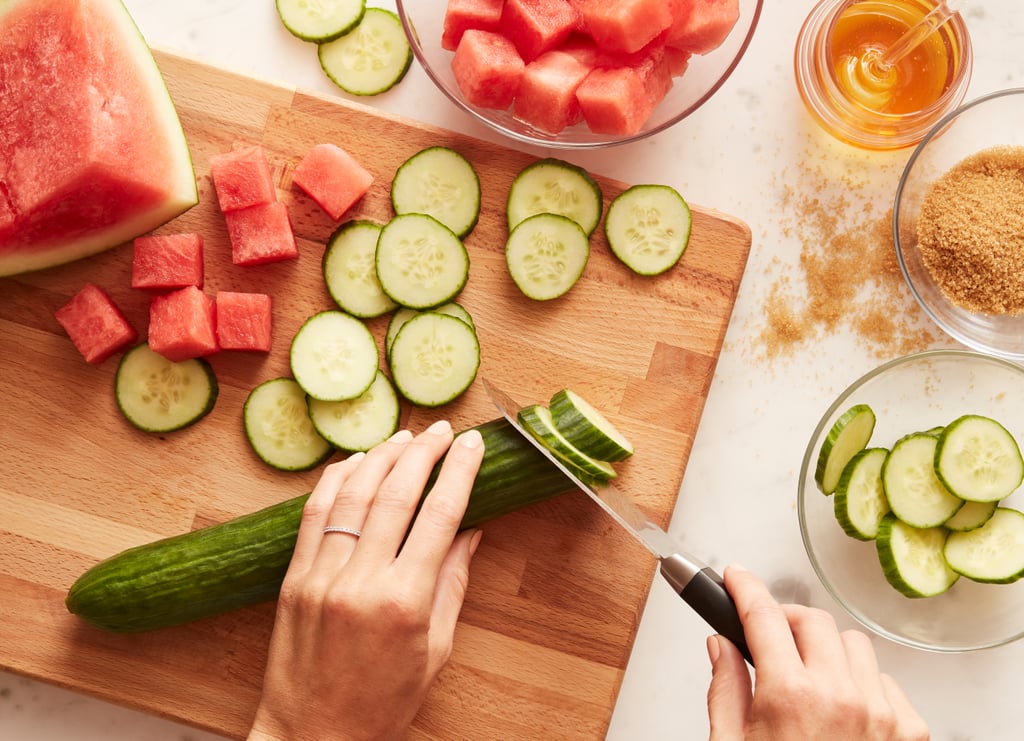 Image Source: POPSUGAR Photography / Jeff Harris
It's not just the food and coffee that have to dazzle your guests; wake up glowing with a natural cucumber and watermelon face mask before bed. Honey is a natural humectant, meaning that it increases skin's ability to retain moisture, and works wonders with the high water content in the cucumber and watermelon. The latter is also high in vitamins A and C and potassium, which smooth and brighten.

How-To: Blend together two slices of watermelon, half a cucumber, and one teaspoon honey in a blender. Apply to your face for at least 20 minutes before bed, or wrap your pillow in a towel and reap the full benefits overnight.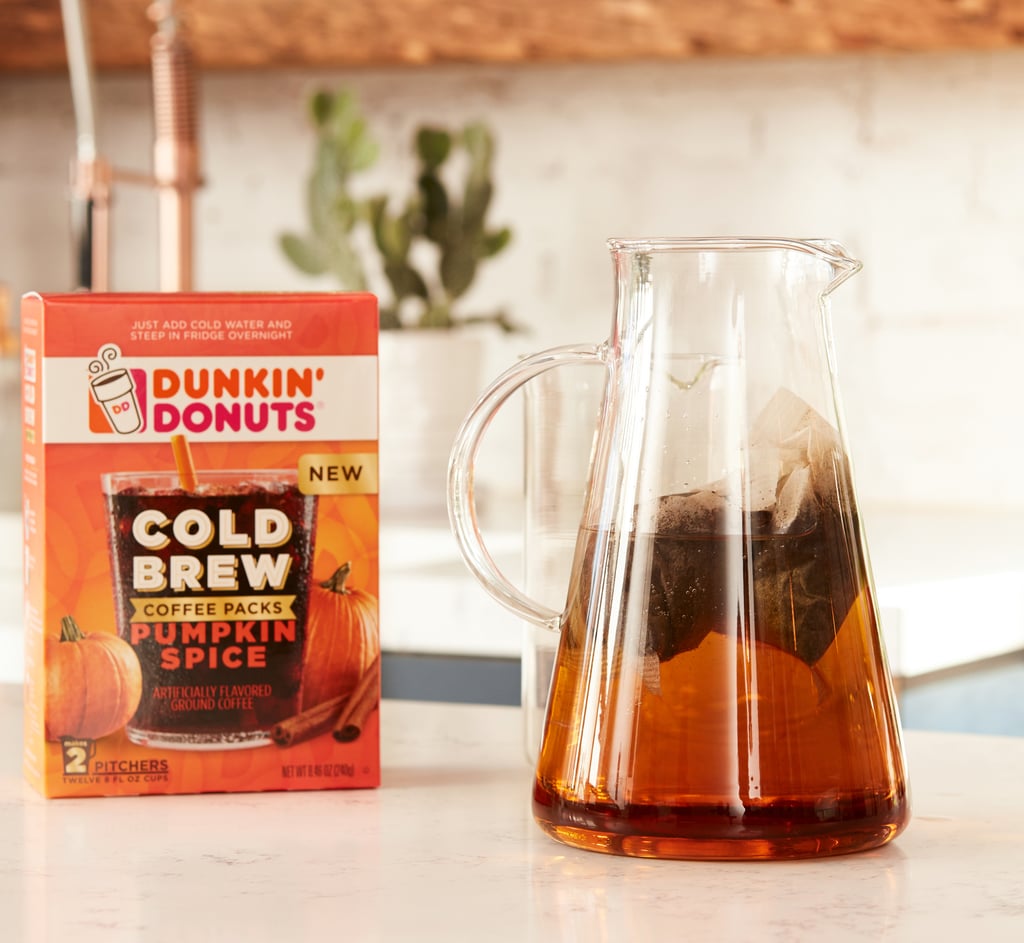 Image Source: POPSUGAR Photography / Jeff Harris
Coffee makes or breaks brunch and is arguably as important as the food you serve, so make sure your cold brew is on point. DUNKIN' DONUTS® Cold Brew Coffee Packs couldn't be easier and are now available in Pumpkin Spice flavor, and we certainly won't tell your friends that you didn't get up at the crack of dawn for a run to the chi-chi craft coffee shop (when they ask, just say yes).

How-To: All you have to do is steep two filter packs (one pouch) in a pitcher with four cups of water in the fridge overnight. In the morning, take out the filters, add three more cups of water, then serve with additions so your guests can customize.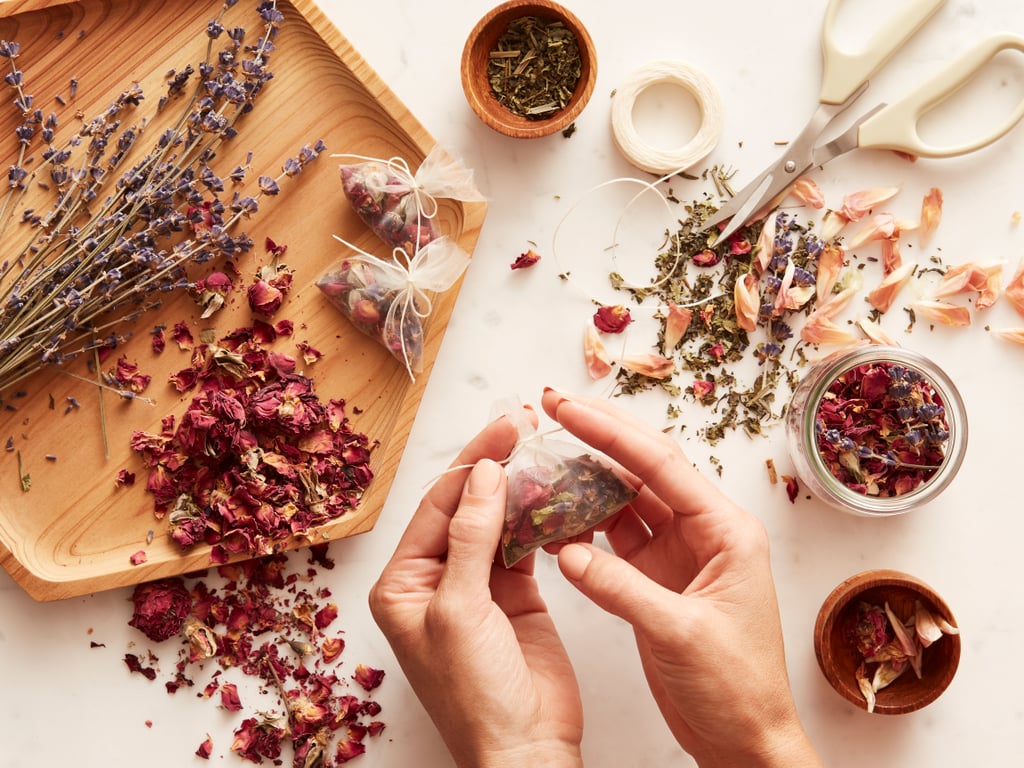 Image Source: POPSUGAR Photography / Jeff Harris
Freshen up your home with preprepared handmade potpourri packs, filled with a combination of leaves, seeds, barks, peels, spices, and drops of essential oil. If you've never experimented, look to your perfume collection to determine your signature scents. Are you into florals, fresh citrus, or woodsy aromas? Start there!

How-To: You'll need small drawstring bags of muslin, cotton, silk, or lace from the craft store and dried flowers, herbs, and essential oils. If you are planning way ahead, you can always dry your own. Fill the pouches the night before, and place them around your dining area, or finish with ribbons to hand out as gifts.
Credits:
Photographer: Jeff Harris
Prop Stylist: Kristin S. Clair
Food Stylist: Claudia Ficca
Producer: Andi Nash