Painted Glass Jars
Paint Mason Jars For a Chic Upgrade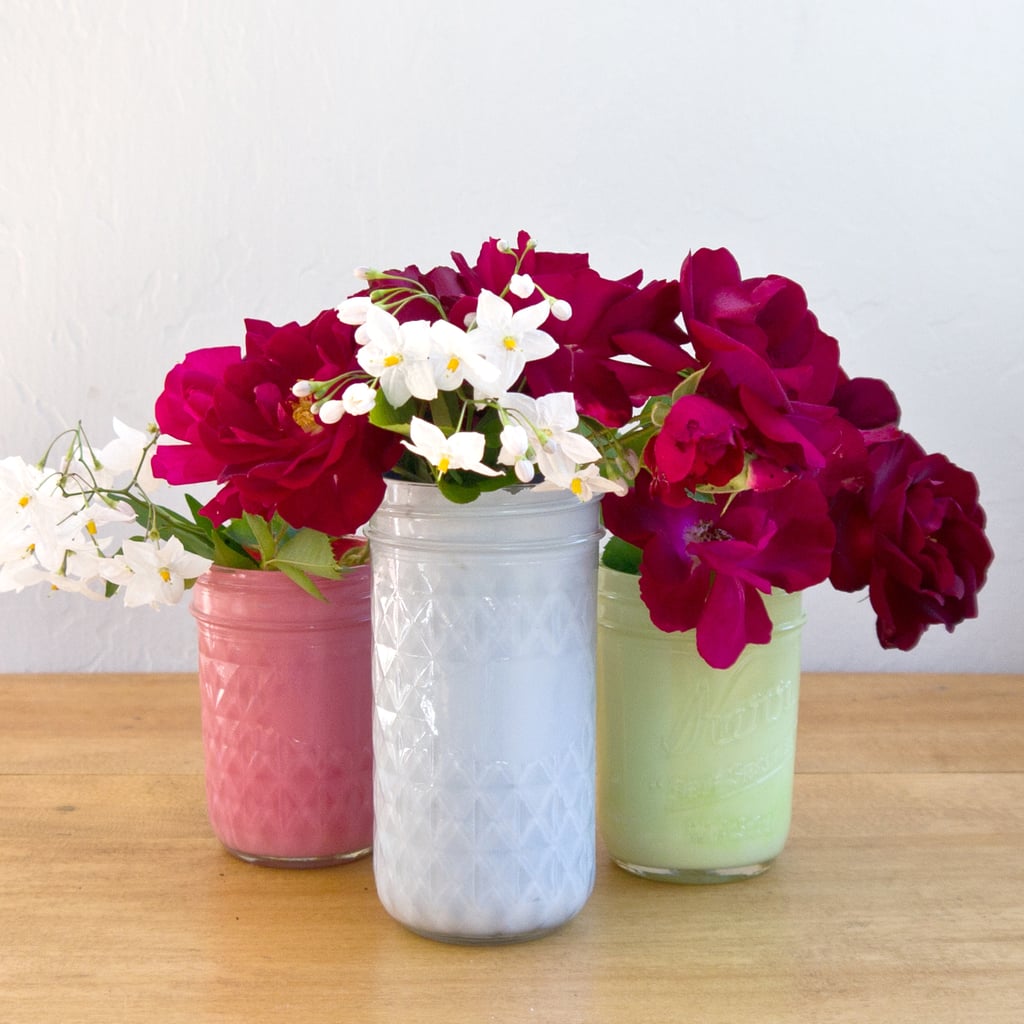 If you have a collection of glass containers that haven't made it into the recycling bin, upcycle them with the help of some acrylic paint. And this DIY is so easy, making it a fun project when gathering together friends for an afternoon of crafting. You can experiment with mixing your own colors for a really personal creation.
What You'll Need:
Glass jar with lid
Enamel acrylic paint
Paintbrush
Parchment paper
Directions:
Select a color of paint to decorate the painted jar. Using a glass acrylic paint creates long-lasting color that stands up to water, which makes these jars perfect for holding flowers. You can also use glitter or frosted glass paint for a bit of shimmer.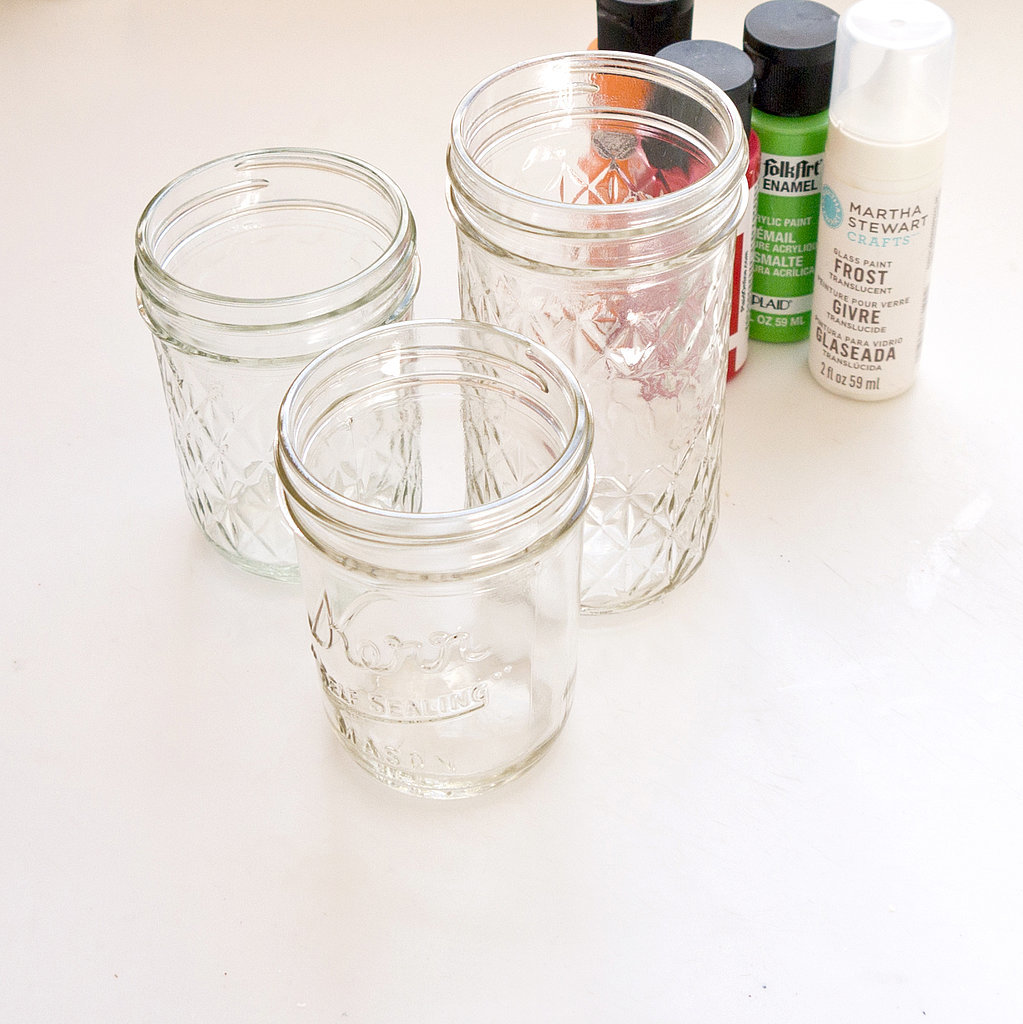 If you're mixing paints to create the perfect color, squirt the colors into the bottom of the jar, and use a paintbrush to mix until you're happy with the color. You'll need around two tablespoons of paint to coat a small jar and a bit more for larger containers.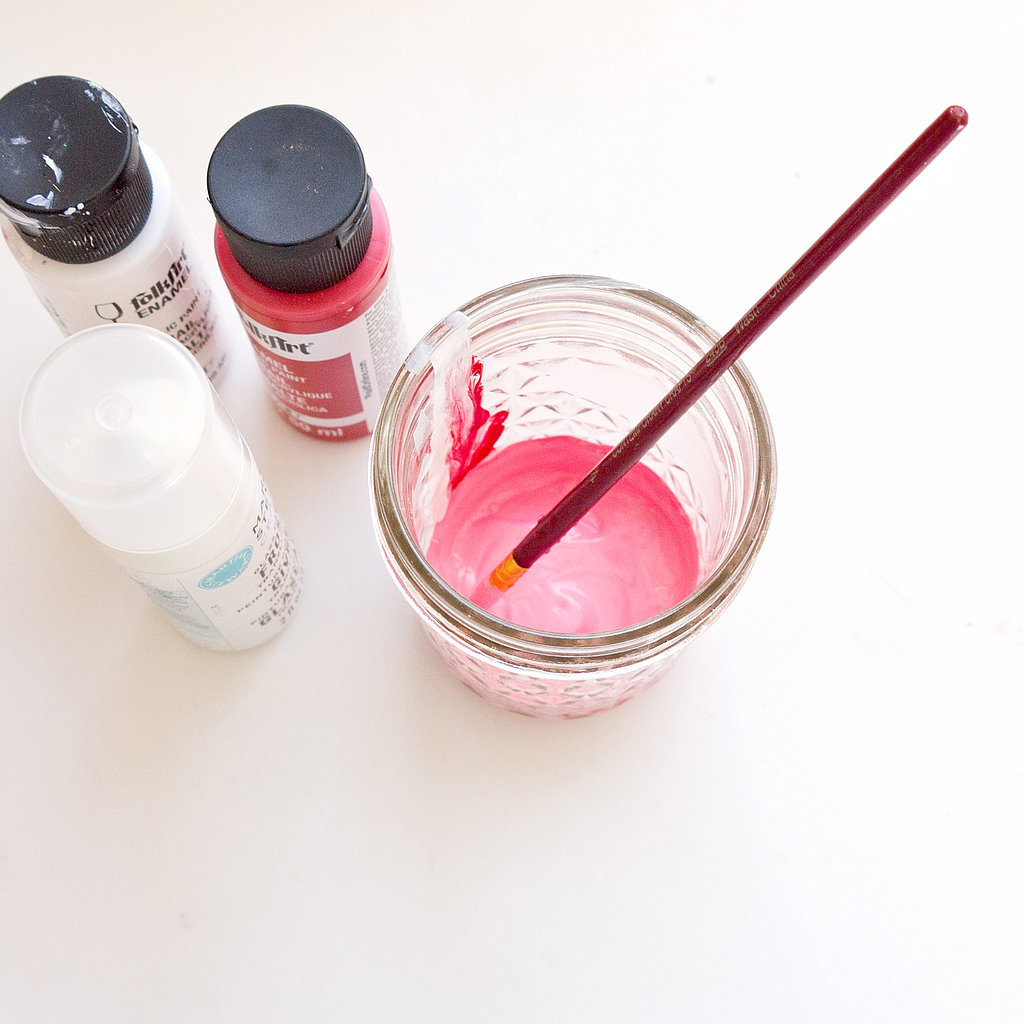 Screw on the lid, and shake, shake, shake that paint around the container. Use a paintbrush to touch up spots that haven't been reached by the paint.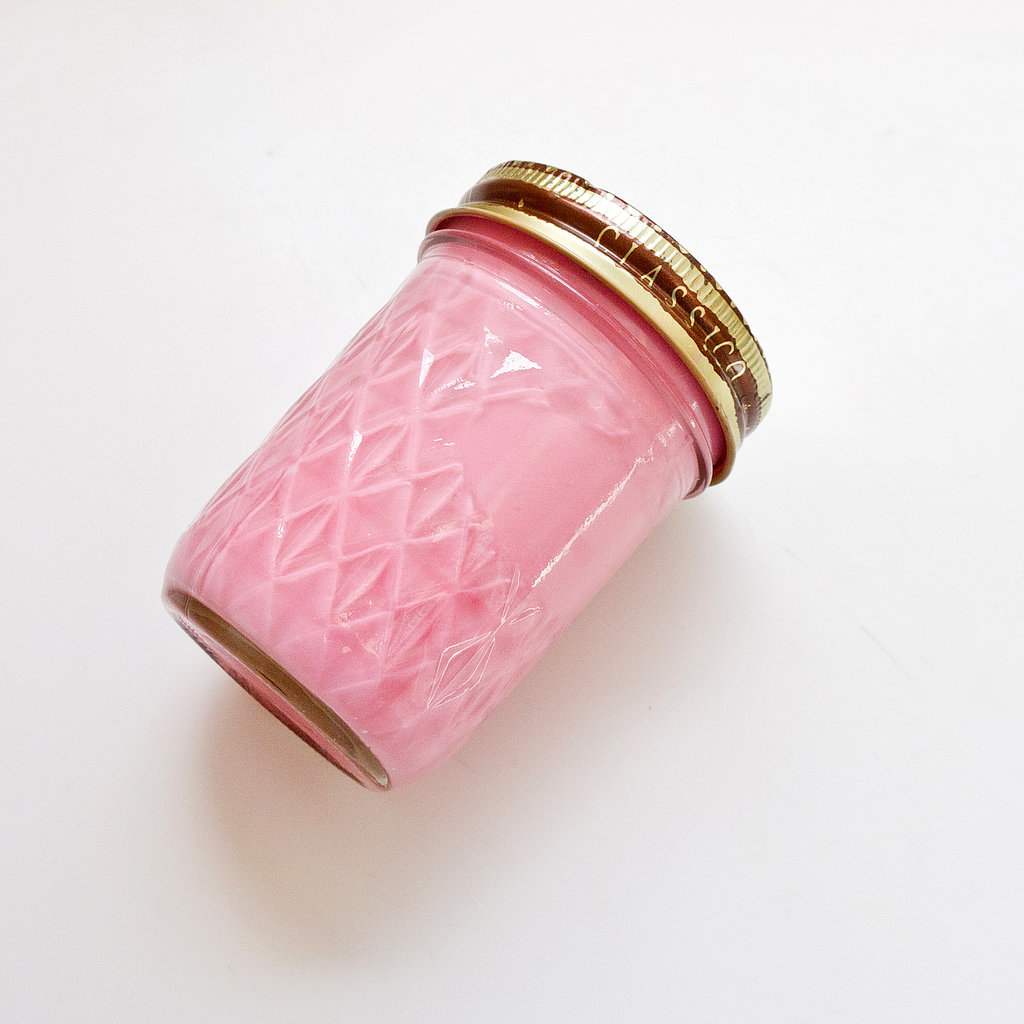 Take off the lids, flip the jars, and place them on a sheet of parchment paper on a sheet pan. Let the paint set for around 20 minutes, move the jars so they don't adhere to the parchment paper, and let them rest for 20 more minutes.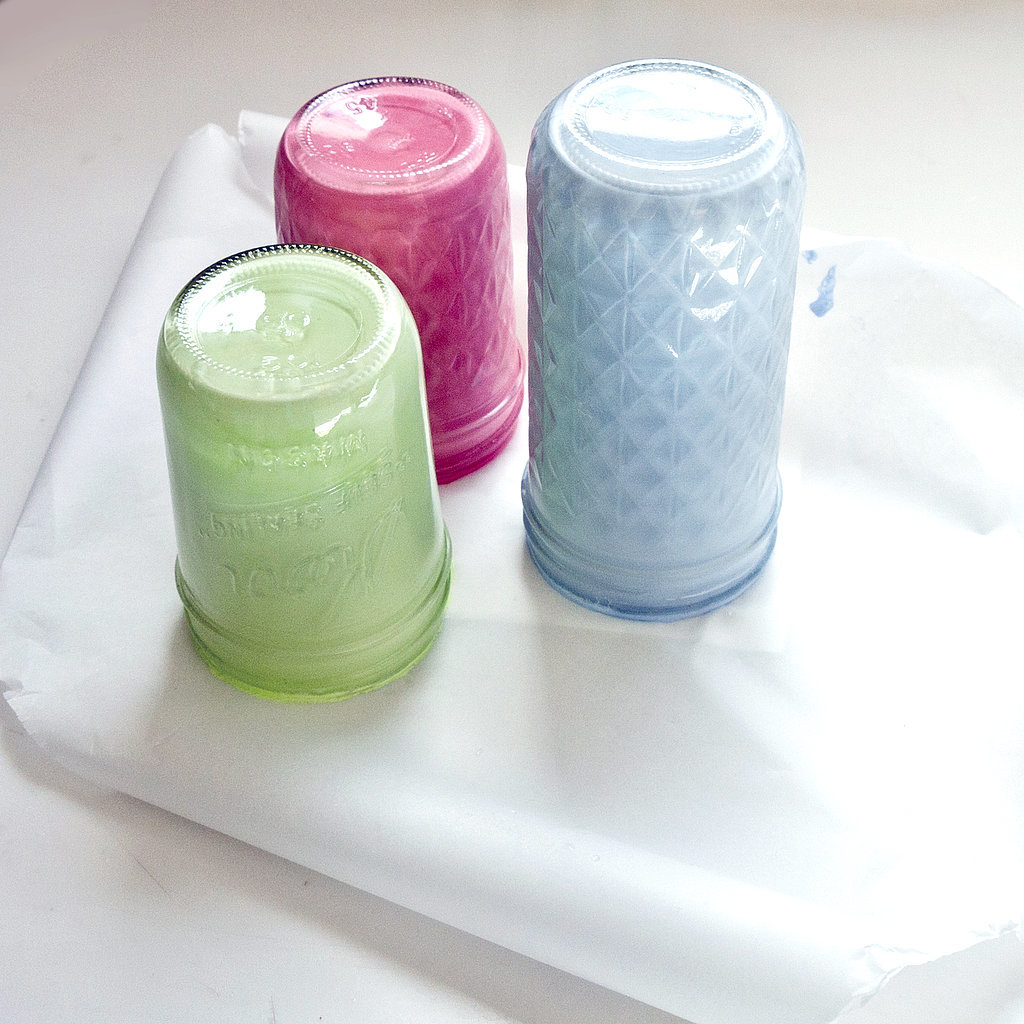 Turn the jars over, and wipe the glass rim with a paper towel, removing any paint. Once completely dry, finish by placing in a cool oven on the parchment covered sheet pan and preheating the oven to 350˚F. Bake for 30 minutes. Turn off the heat, and allow the containers to cool to room temperature.
Find the perfect spot to display your new colorful jars, or give one as a gift to someone special!