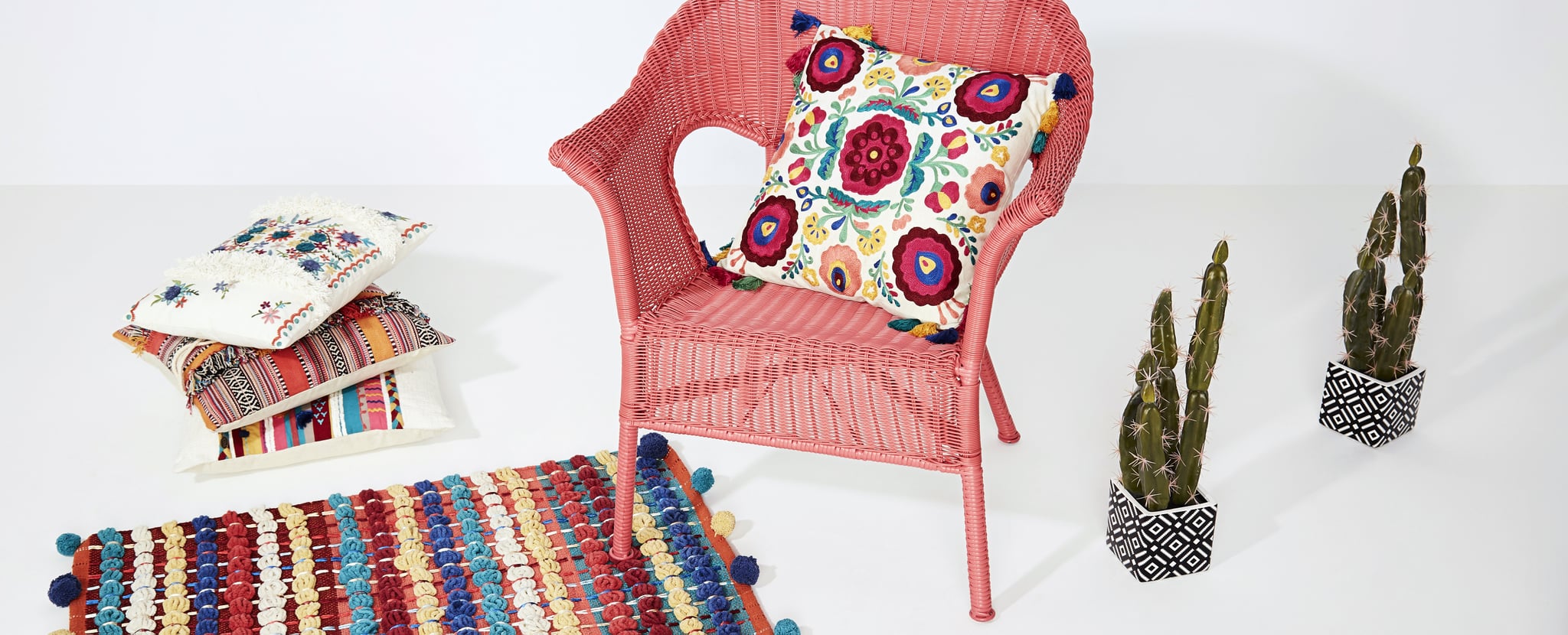 Image Source: POPSUGAR Photography
Pier 1 Fiesta Decor
Here's How Pier 1 Decor Makes Every Day Feel Like a Fiesta

It's time to get in the Summer spirit — with your decor! We've partnered with Pier 1 to help you transform your home into a fiesta-themed paradise.
Wouldn't it be great if every day felt like a fiesta? But, you know, without the late nights and cleanup? With a few fun, colorful home accessories from Pier 1, it can be! From adding festive pillows to your couch to inviting relaxation with vividly colored seating, read on to discover how to put the "Yay!" in every day by styling a Summer-ready haven.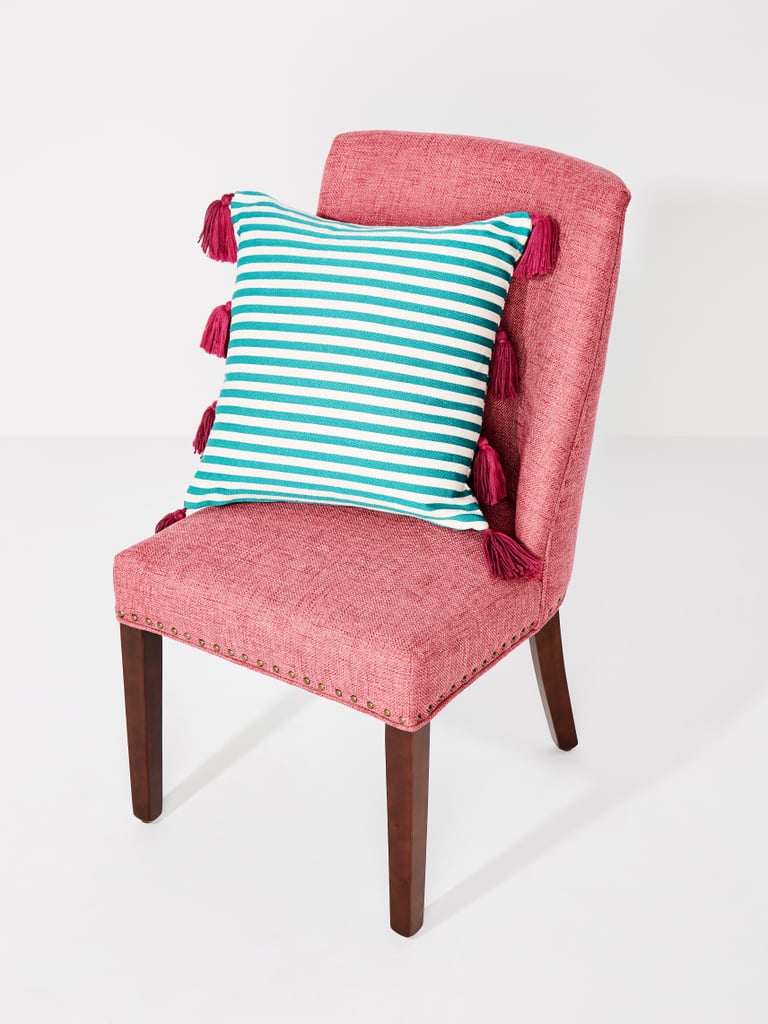 Whether you're hosting or having a quiet night with your significant other, encourage family, friends, and guests to take a load off on a plush pink chair that'll brighten any room and increase the celebratory feel of the space. Start by adding enough seating for the residents of your home around your dining table, and make the room even more welcoming by providing supplemental seating. Offering extra seating is key for any Summer party with a rapidly expanding guest list and will allow you to throw together a last-minute bash without scrambling for rental furniture. Style your seating with a vibrant green-and-white-striped pillow that'll offer additional comfort and visual contrast to your decorative theme.

Add Texture and Color to Your Tabletop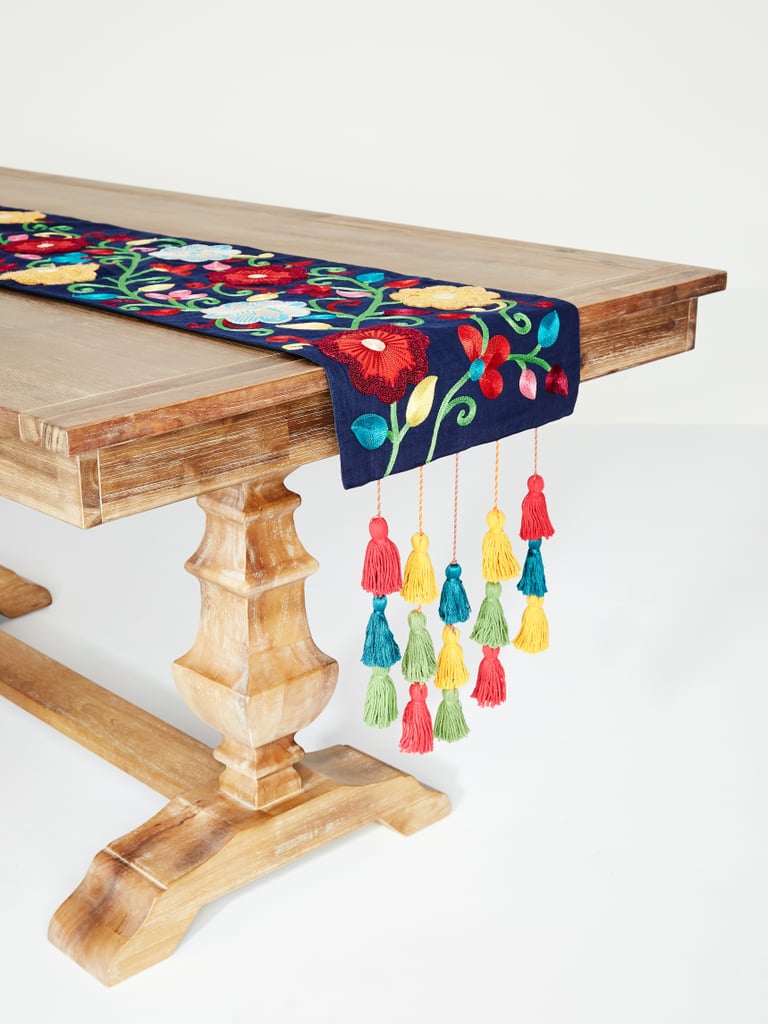 It's time to kick your tablescape style up a notch with a few hot accent pieces! A rustic wooden table adorned with a colorful runner will liven up your space any night of the week, whether you're sipping agua fresca or a paloma. Even if your low-key weekend plans simply involve whipping up a Tex-Mex feast of carne asada tacos and margaritas with your partner, a festive runner is the way to kick your night up a notch.
Amp Up the Party Feel With Pillows
There's no such thing as too many pillows! If you're seeking to spice up your living room setup without completely revamping your furniture, toss on a few brightly colored pillows to add pops of pattern — and don't be afraid to mix prints. As long as each of your pillows falls under the same color scheme, the overall aesthetic will be cohesive. For a more bohemian seating arrangement, place pillows on the floor of your living room alongside a multicolored Chindi rug to promote a relaxed vibe.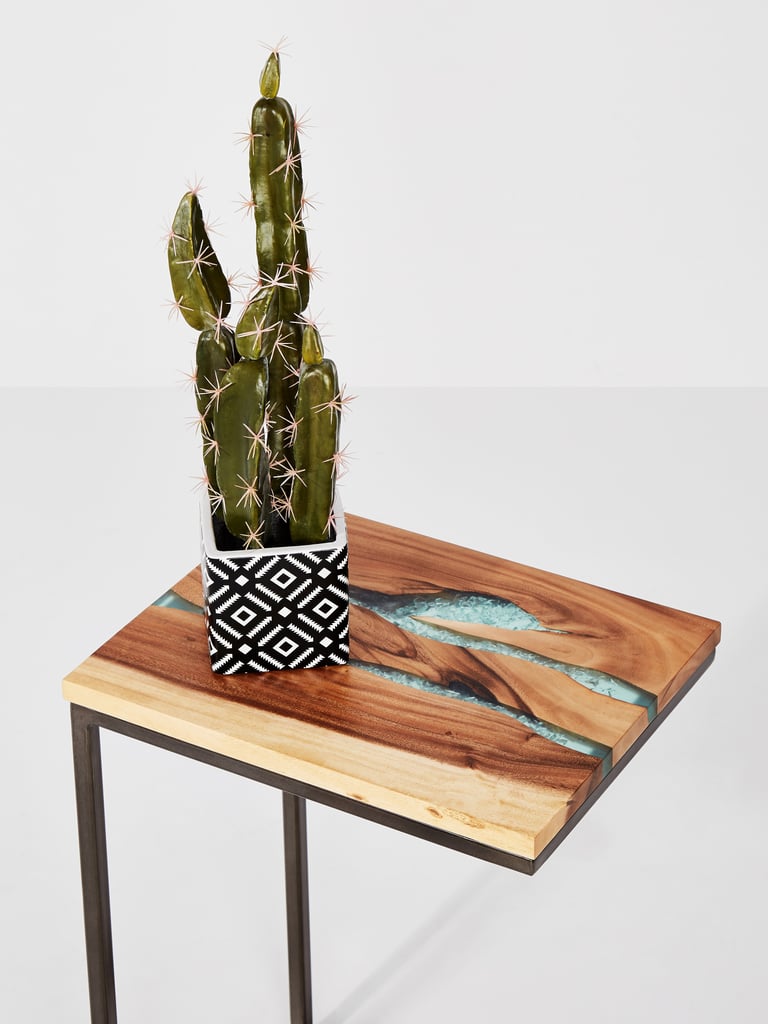 If your green thumb hasn't quite blossomed into a full talent yet, decorate your living room with a plant that requires no upkeep at all and offers south-of-the-border flair. A faux cactus in a planter decorated with a beautiful geometric design is a great way to bring the fiesta theme into your home without extra effort. Further the rustic theme by selecting a side table crafted with polished acacia wood that can be tucked away when out of use and placed front and center for parties.
Get Inspiration From the Garden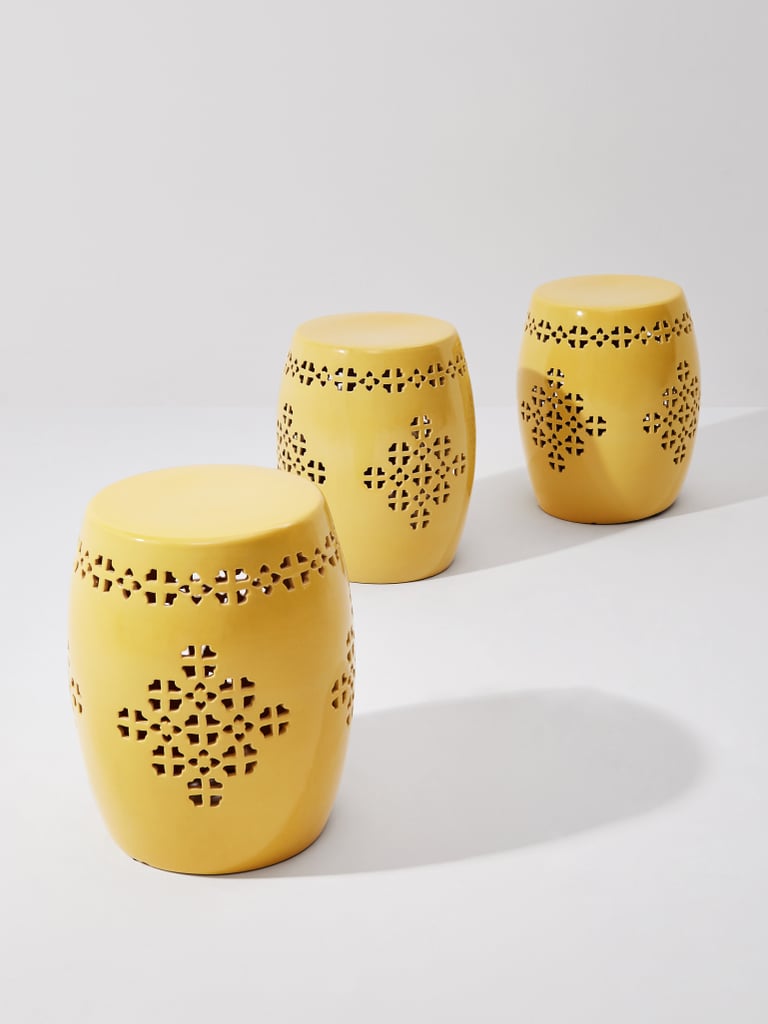 Adding a bright garden stool (or three!) to your living room is an excellent way to increase the fiesta feel of the space without skimping on style. Thanks to their sturdy metal build, these accent pieces are ready for even the wildest events. If the weather cooperates, try moving them outside for a resort-style lounge where you can sip horchatas and sangria while enjoying the Summer sun. When they're not serving as seating, use your garden stools for stacking coffee-table books, flowers, and even framed pictures.