Pineapple Summer Ideas
8 Ways to Make Your Summer Pop With Pineapple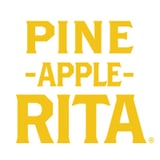 Are you ready to dive into Summer? We've partnered with
RITAS
— you know, the brand that brought you Lime-A-Rita, Straw-Ber-Rita, and now Limited Edition Pine-Apple-Rita — to share the best ways to nail the season's biggest trend: pineapples.
You may spend all year in vacation mode, but it's finally time to adopt that Summer swagger — and there's no better way to live your best life and fully embrace the season than by incorporating ultratrendy pineapple into your decor, your dessert, and even your wardrobe. The tropical fruit is ripe with opportunity for truly epic moments. So this Summer, when in doubt, put a pineapple on it! It's time to be a lawn flamingo in a sea of garden gnomes.
Let's face it: those Instagram snaps of your rooftop pool party to celebrate Summer vacation are infinitely more likable with the addition of a trendy float or two. Unicorns were the inflatable decor of choice for 2017, but 2018 is all about the pineapple! Grab a pineapple float, and get ready to while the afternoon away with a refreshing Pine-Apple-Rita in hand, your best swimsuit, and a quirky straw hat that'll throw major shade. After all, sometimes doing nothing at all is the very best thing of all!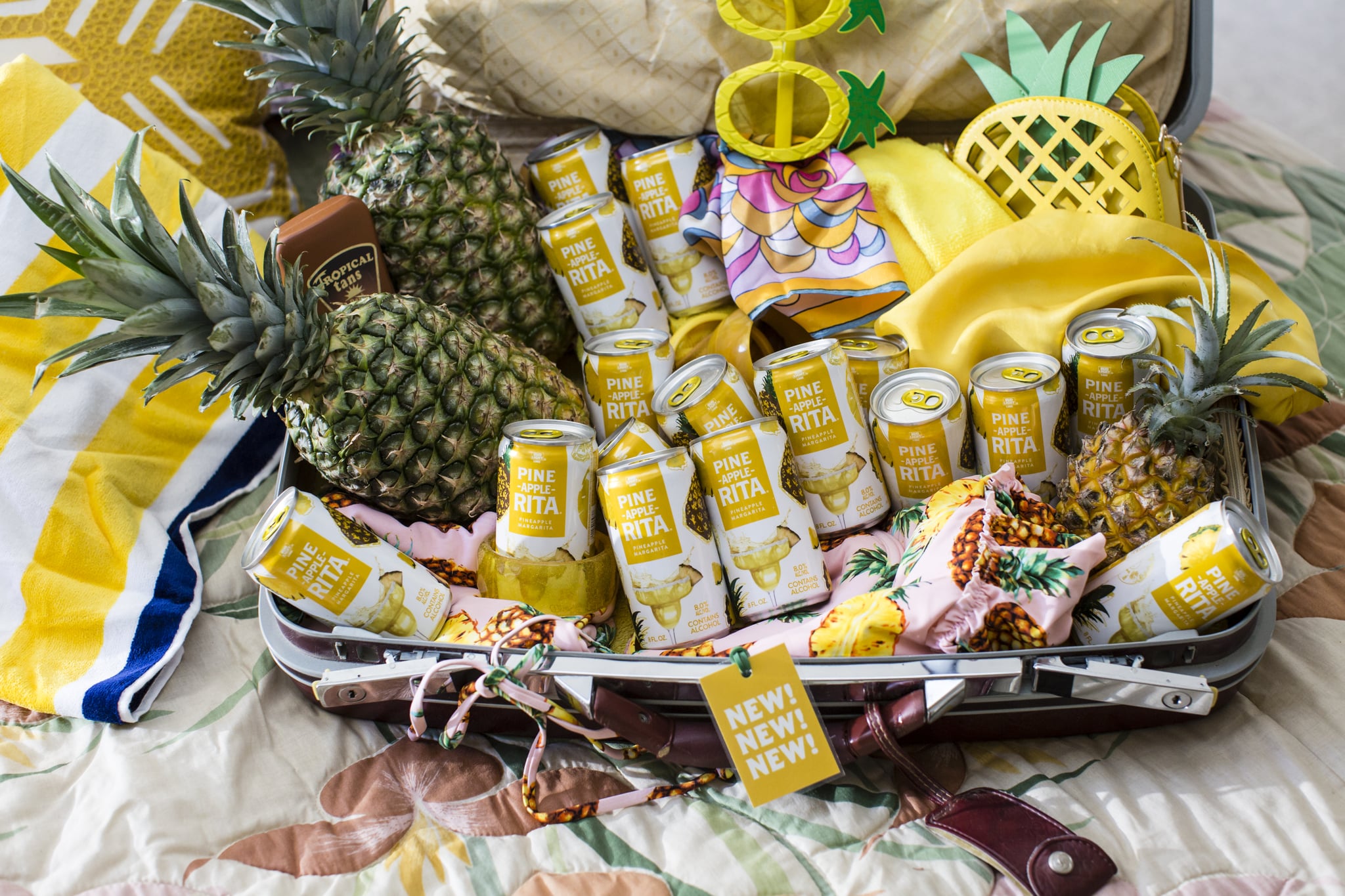 Image Source: Pine-Apple-Rita
Cracking open a can of refreshing, limited-edition Pine-Apple-Rita is an excellent way to cool off during a long day lounging in the sun. With its tasty, tropical flavor, the drink is like Summer vacation in a can. Toss one into your bag for a portable party that'll enliven any trip to the beach or pool. It's time to live life like it's one big, all-inclusive resort, and you'll never work a day in your life! After all, you miss 100 percent of the margaritas you don't take . . .
Pineapples happen to be chock-full of beautifying enzymes that'll help you get gleaming for your Summer vacation. Reap the exfoliating benefits of the fruit by pureeing a few slices of it in your blender and applying a thin layer of the mixture to your face with a brush. Leave the mask on for 10 minutes to experience the brightening benefits that'll help you light up the beach or the boardwalk. You glow, girl!
When the rising mercury has you craving a juicy and hydrating snack, throw a few slices of pineapple on the grill for a quick and tasty nibble. For a beachside barbecue that pairs perfectly with your Summer vacation mindset, add skewers and bright table settings, like striped napkins, to amp up the occasion. Make sure to invite your crew for the gathering, and always remember, friends are like fridge space: make room for the juicy ones!
Not ready to commit to that preppy, Summer vacation-ready, pineapple-printed dress you've been eyeing? Start smaller with a pineapple makeup bag that doubles as a clutch. Thanks to its breezy design and its ability to keep you organized, you'll be ready for the festival scene or a beachside weekend getaway in no time. Epic adventures await . . .
It's time to bring a little Summer vacation-style fun to the office! Dress up your desk — and achieve #deskgoals status — with a gilded pineapple container that's professional, polished, and functional. If one golden version of the fruit simply isn't cutting it, try adding a few pineapple file folders to your cabinet and a pineapple catchall for your gadgets and gizmos. After all, organization is great for achieving your career goals, and there's no harm in adding a little tropical island style to your station. When it comes to the corporate ladder, it's bad luck to walk under it but great sense to climb up it!
Summer is the season for quirky, tongue-in-cheek decorative accents that are breezy and beautiful, and nothing says "Welcome" like pineapples! The pineapple became synonymous with hospitality when the fruit was transported from the Caribbean to England and America, where ship captains and a lucky few wealthy homeowners would feast on the exotic fruit with their loved ones. According to seafaring lore, captains returning from a long voyage would display pineapples outside of their homes to signify that guests were welcome to visit and enjoy stories of the odyssey. Whether you choose a pineapple-patterned pillow or an eye-catching print, the beachy fruit will have guests feeling Summer vacation vibes as soon as they enter.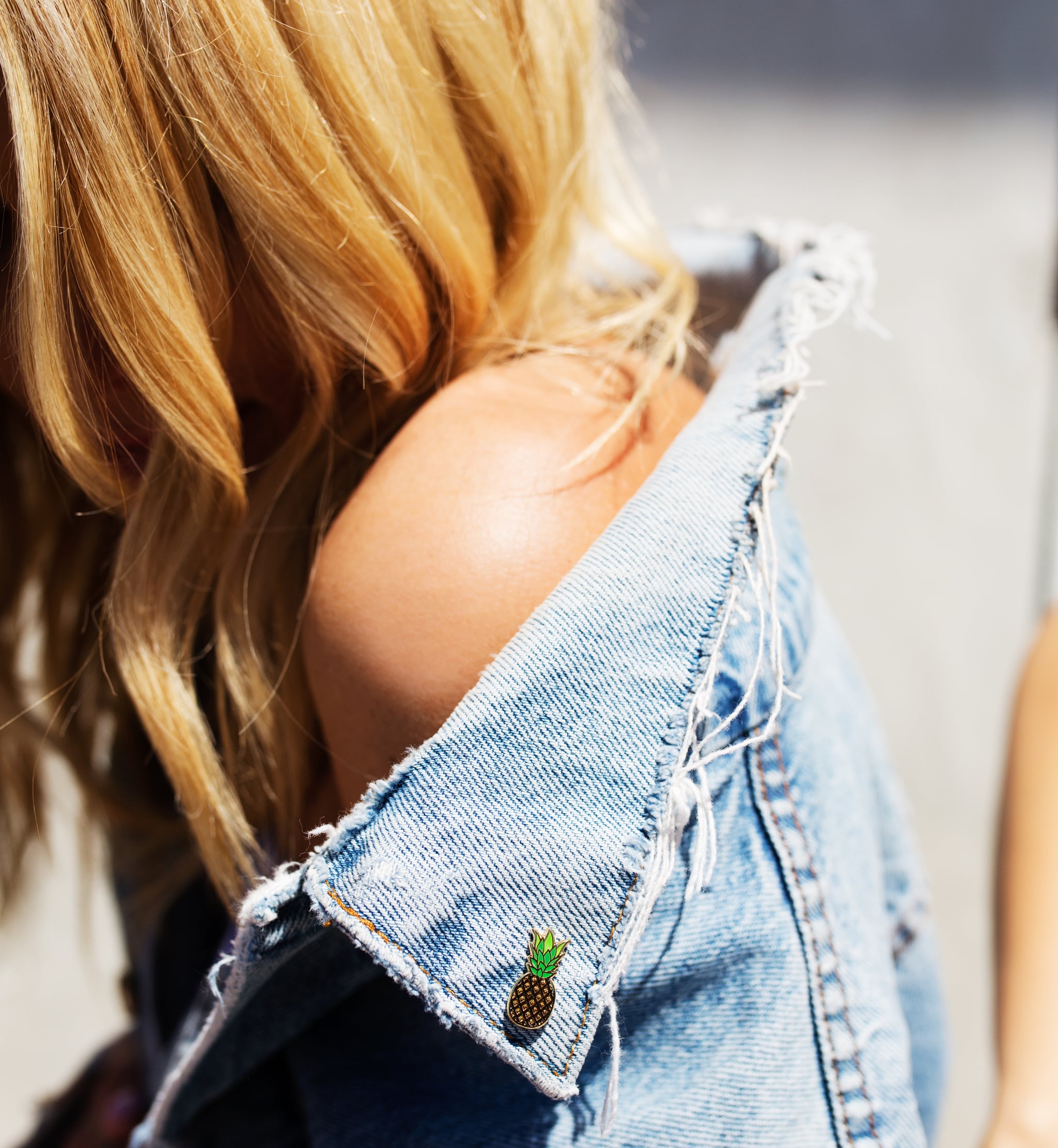 Image Source: POPSUGAR Photography / Sheila Gim
This year is all about customized pins, and a pineapple pin is the perfect understated signifier of your flair for fashion as you hit the road for your next Summer escape. Try one on your favorite faded denim jacket for a look that's begging for social media documentation. #WorkIt!
When the universe gives you a margarita in a can, don't ask questions, and don't worry about what anyone else is going to think. Just
Have-A-Rita
.