PureClean Automatic Robot Vacuum Cleaner Review
I Got This Robot Vacuum Cleaner From Amazon and I LOVE It — Now I Can Be Lazy Forever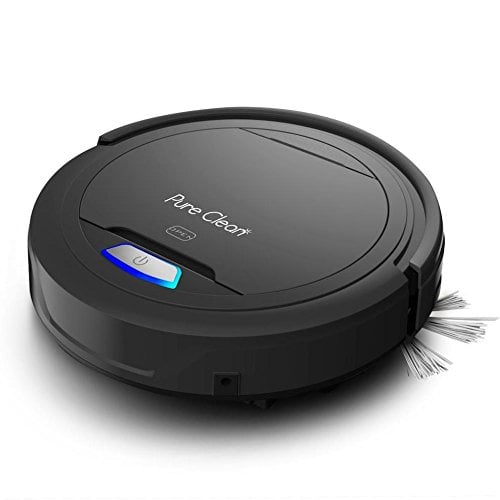 To be honest, I hate to clean. I dust and vacuum every week, but I dread it. That's why I flipped out when I discovered this PureClean Automatic Robot Vacuum Cleaner ($111). All you do is charge it, set it down, turn it on, and let it zoom around your house. After about a half hour, every inch of my apartment floors are spotless. All the while I sat on my couch binge-watching Netflix.
The vacuum works on tile, hardwood flooring, and short carpet. I have all of those surfaces, and the device moves from one place to another seamlessly. It includes cliff sensors that will automatically self-detect a gap and keep the vacuum from running off your stairs. If you have pets or allergies, this product will trap problematic dust that can often be hard to clean up. It includes dual rotating brushes that help sweep any particles toward the vacuum for one extra level of cleaning.
If you despise chores like me, this product is worth every penny. Keeping a spotless house has never been so easy. Give it a try for yourself!