Reasons to Travel by Train
6 Reasons Train Travel Is the Way to Go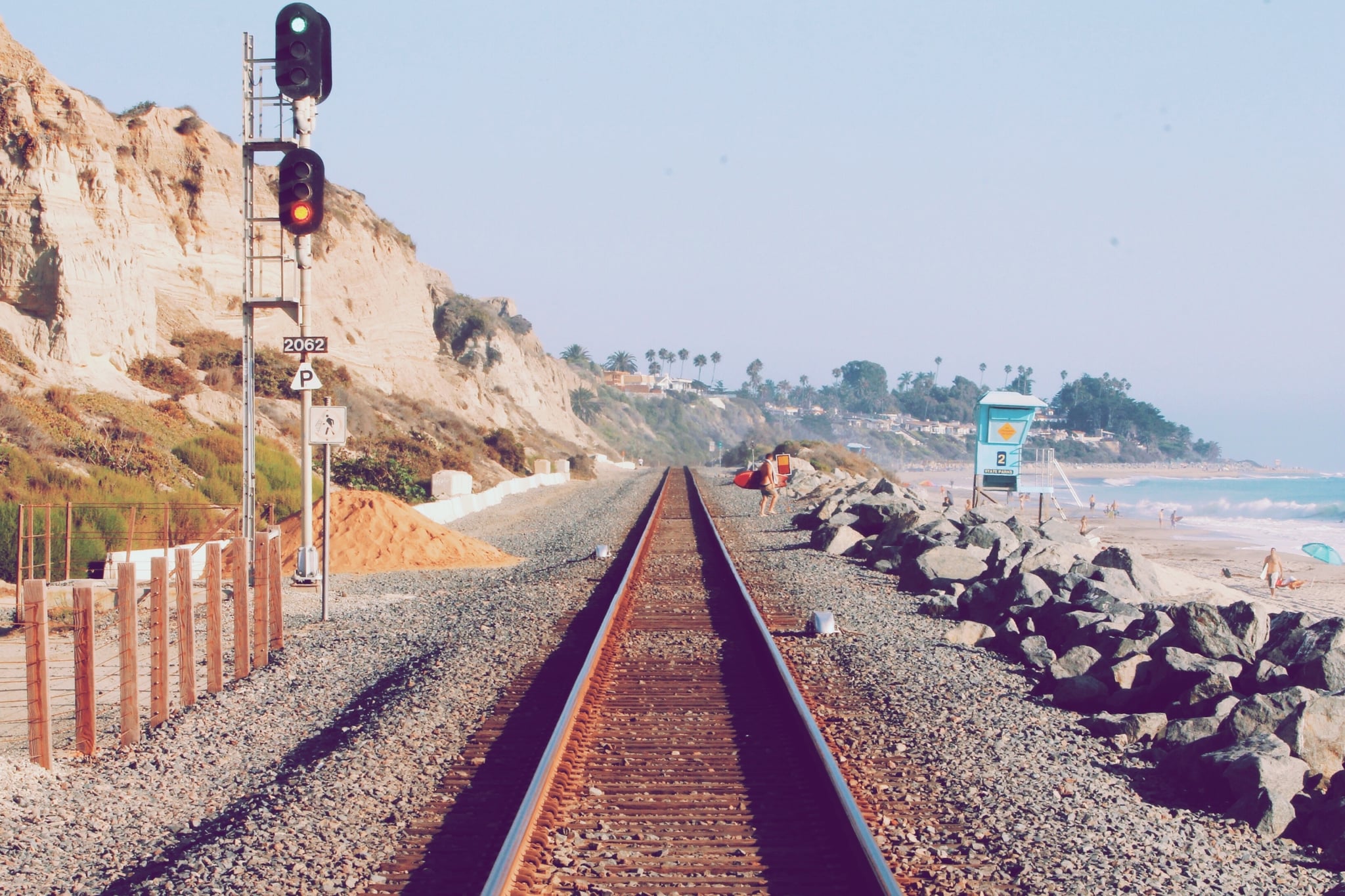 When it comes to air travel, unless you're splurging on a first-class ticket, there is a laundry list of reasons it can be a hassle. Long security lines, sardine-style seating, overpriced food and beverages (and just about everything else), and the list goes on. But on certain trips, you really don't have another choice. Crossing an ocean? Flying is just about your only viable option, unless you have multiple days to spend at sea.
However, when you're only moving from city to city, there are so many advantages to traveling via train. While more remote areas might not have train access, the majority of medium to large cities around the world have train stations teeming with different routes. Here are six reasons the train will make your travel time so much more pleasant and stress-free. All aboard!
Affordable tickets. Train travel is almost always a budget-friendly method of travel, depending on the distance and class booked. Even if you want to upgrade to a first or business class seat, your wallet usually won't take as much of a hit in comparison to premium airline seating. Fares usually remain stable, so there's no need to track price trends, and it's very possible to still score a great deal only a couple of days before you travel.
See the country. Hello, scenery! Whether you're in a totally new place or traveling to/from home, the train can bear witness to some pretty exquisite landscapes. From mountains to valleys, sprawling farms to quaint little towns, the rolling hills of the Northeast Corridor to the stunning coastline of the Mediterranean, the views can be remarkable. So grab a glass of wine from the cafe car (or bring your own), sit back in your seat, and get ready to enjoy the view. You might see parts of the country you never would have otherwise.
Get some R&R in bigger, more comfortable seats. Want to let someone else do the driving and still get a chance to relax and unwind? Let the train be your chauffeur. The seats are typically wider and deeper than regulation airline size and give you more recline and legroom. A win-win? Definitely.
Fewer restrictions on what you can pack. The baggage allowances are substantially less stringent. There usually aren't any fees for your first few checked bags, and as for your carry-on, feel free to bring your full-size toiletries. Oh, and want to pack your own soft drinks, bottled water, even alcohol for the ride? Go right ahead. On the train, you never have to overpay for a cheap glass of Chardonnay again.
Arrive only a few minutes before your departure time. Imagine arriving at the airport only 15 minutes before you're scheduled to depart and walking right onto the plane. Sounds like a fantasy, right? Welcome to the world of train travel. Depending on the size of the station, you usually won't need to arrive any more than 30 minutes before departure. No long lines, no waiting for hours at a gate, no stress.
More flexibility. Let's say you're checking out a new city and wish you had another day. With train travel, you usually can, without very much cost involved. Most trains don't charge change fees; you'll just need to cover the difference in fare. If your new itinerary is cheaper, then you'll be refunded the difference. In many countries you can even buy a multiday pass that lets you take as many trains as you want for a set number of days. Flexibility is a beautiful thing.