Things Not to Buy at Ethnic Grocery Stores
8 Things Not to Buy at Ethnic Supermarkets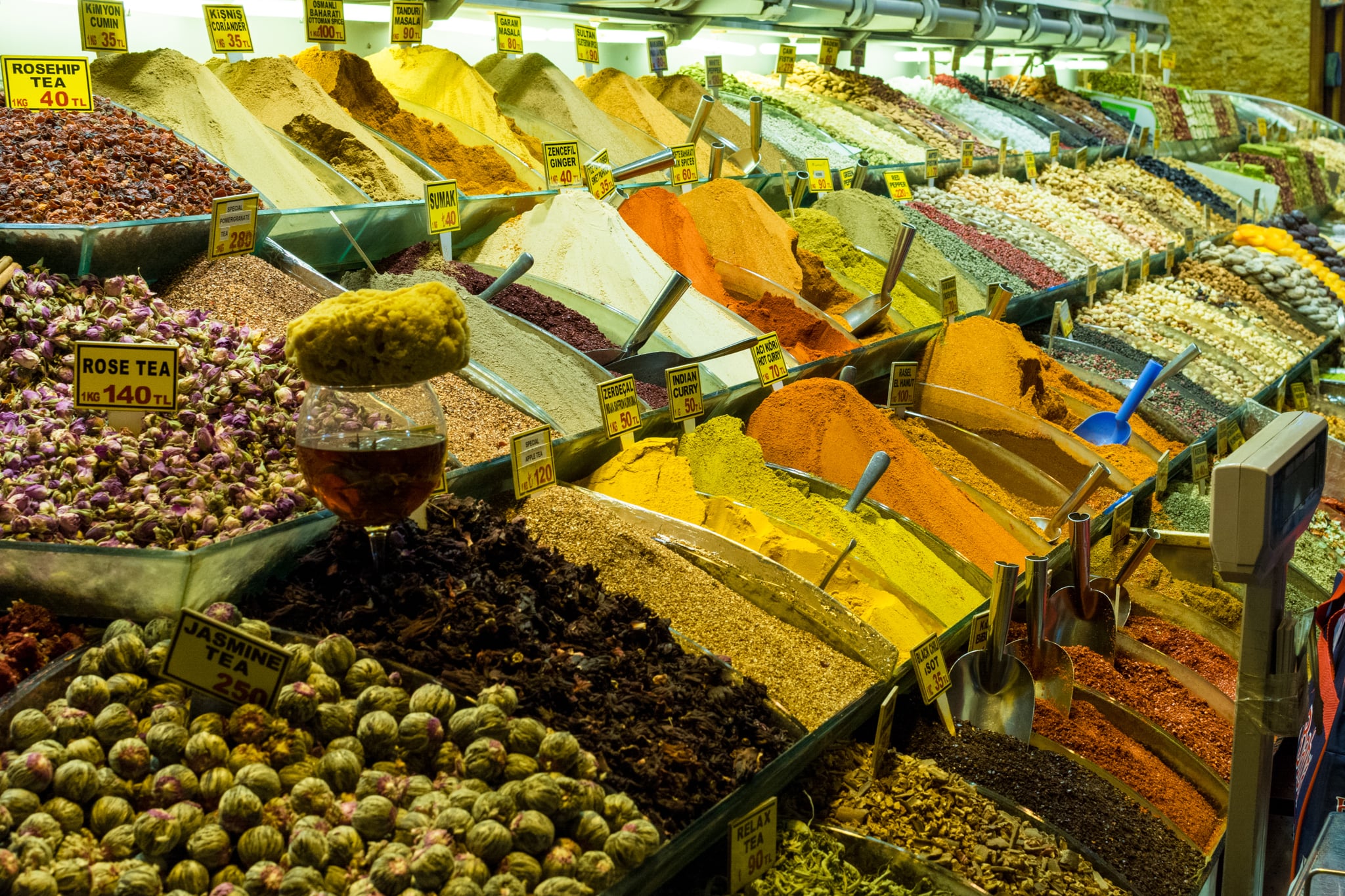 Nine times out of 10, shopping at an ethnic grocery store is bound to save you some major cash. However, a few products in these stores may not be worth the bargain! While it's always important to inspect your groceries wherever you shop, here are a few notable items that you should pay extra attention to.
Cereal and Other Boxed Foods: Because fresh items tend to sell more quickly in ethnic markets, shelf items don't see as much turnover. When buying these items, be sure to check the expiration date! Having to throw away an entire load of groceries would be a huge waste of money.
Ultra-Experimental Foods: While broadening your culinary horizons is great, don't spend a bunch of money on insane items. You might get home and realize that maybe you don't want a mealworm lollipop, so don't waste money on something you'll throw out.
Meat: It's risky to compromise quality when it comes to meat, even if the prices are low. When checking out the cuts of beef, chicken, lamb, pork, or fish at the ethnic market, make sure to pay extra attention. Some warning signs of spoiled meat are discoloration, rancid smells, and slimy texture.
Eggs and Other Competitively Priced Items: Some finds at ethnic grocers are a bargain, while others are not. When it comes to eggs, meat, and dairy products, make sure to check your regular stores for better deals in case they're offering a sale. You don't want to assume the cheapest price and then overspend!
Produce With a Short Shelf Life: Oftentimes, these smaller markets are able to price their goods so low by bartering with suppliers. Sometimes, cutting a deal means accepting older produce. This isn't usually a problem with regular customers of ethnic stores, who buy new food every couple of days. However, if you're just starting your ethnic market journey, the short shelf life of your fruits and veggies might take some getting used to! Find fun ways to use your leftover produce, or freeze them in packs to enjoy later.
Dairy Products: In many cuisines, dairy is not a major ingredient. This may mean that your favorite ethnic supermarket has very low turnover! Make sure to check your dairy products extra closely before hitting the checkout stand.
Foods Not Normally Part of That Ethnic Cuisine: If the food you're searching for is not typical of your store's ethnic cuisine, pick it up somewhere else. The odds are that the selection of that item is very limited and possibly old. Grab everyday American food staples like macaroni, hot dogs, and mashed potatoes at a regular grocery store.
Ultra-Sugary, Processed Foods: Some imported foods, like Mexican Coca Cola and certain international cereals, use a different recipe than their American counterparts. If you have allergies, sugar sensitivity, or other dietary restrictions, make sure you research the differences in ingredients before purchasing.
Source: Flickr user threar
Pinterest Image Sources: Flickr user allthingschill, Flickr user mugley, Flickr user ornellopics, Flickr user johnloo, Flickr user jasonbachman, Flickr user m01229, Flickr user jeepersmedia, Flickr user calliope