Time-Saving Work Tips
11 Time-Saving Hacks From the World's Busiest People
Read up on some time-management tips from the busiest people in the world at Wise Bread.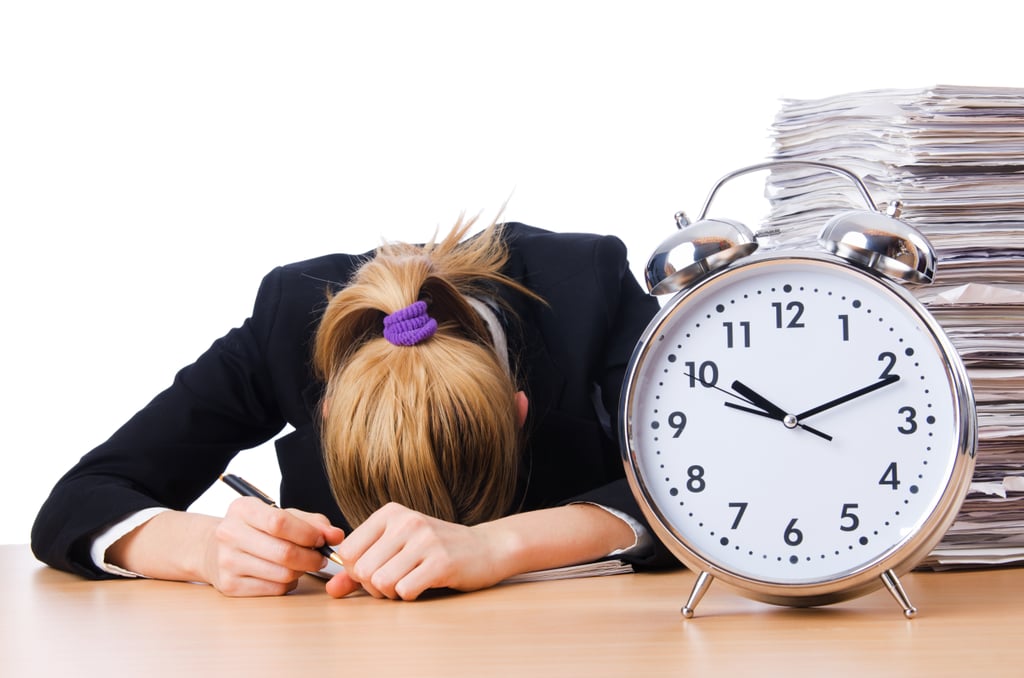 "Being busy does not always mean real work," said Thomas Edison.
Seeming to do a lot but not accomplishing anything is a complete waste of time. For example, only 2% of people can multitask successfully. Instead of working harder, you need to work smarter.
So check out these 11 time saving hacks from some of the world's busiest people.
Never Say Yes on a Call

This is a must for Dharmesh Shah, Hubspot CTO and Founder.

He points to this cartoon from The Oatmeal as a great explanation why people have a hard time saying "no." However, he insists that you need to enforce a strict policy to never say yes to something on the call. You need to give yourself time to think about the issue and follow-up via email. This reduces your remorse about commitment too fast, prevents you from getting involved with time-suckers, and avoids "he-said-she-said" arguments through documentation.

Check Email Only Twice Per Day

The 4-Hour Workweek was a #1 The New York Times bestseller because it was filled with great time saving hacks. Its author, Tim Ferriss, recommends that you only check your email twice a day and have everybody, including your boss, accept it. It is a fact that the average person spends about 13 hours every week sorting through email.

A writer from Fast Company test drove checking out email only twice a day and was able to cut down her time spent on email from 14 to 5 hours per week. Tim recommends using these two tried-and-true email autoresponders to train others to follow your new email regime. (See also: 15 Ways to Get People to Respond to Your Email.)

Delegate, Delegate, Delegate

Now that you are spending less time on your email, you need to be more efficient at it.

Like Amazon CEO Jeff Bezos, you can burn through your email inbox by delegating tasks to the appropriate person. He famously manages his email inbox by forwarding every message with just "?" to the appropriate person. The lesson is that you don't need to do everything yourself and that you should trust others to do their jobs. They will be more efficient in solving the problem than you.

Outsource Non-Priorities

Matt DeCelles, Co-founder of William Painter, recommends that you need to prioritize the most important tasks. Whatever is not important (e.g. transcribing a one-hour meeting recording or breaking down the data from six email lists into the fields of an email database) needs to be outsourced. He recommends using sites, such as Elance and Fiverr, to hire freelancers for a wide variety of tasks at reasonable rates.

Also, he recommends the use of Fancy Hands and Zirtual to hire virtual assistants for about $10 per hour. This way you can focus on the work that truly matters.

Have a "No Meetings" Day

Facebook Co-founder Dustin Moskowitz's favorite time saving hack is "No Meeting Wednesdays." The idea is is that most people should have at least one day of the week completely clear of meetings so that they can focus on critical work.

For example, on his "No Meeting Wednesday" Dustin focuses only on coding. After all, that's how he became one of the world's youngest self-made billionaires. Dustin recommends to use judgment and decide when to make exceptions (e.g. an outstanding candidate is only available to interview on Wednesdays). (See also: The 6 Youngest Entrepreneurs to Make It Big)

Run Meetings Effectively

When you do need to meet, run meetings like Google's Larry Page. The company's VP of Business Operations Kristen Gil broke down Larry's rules on meetings into a clear list of key items.

Every meeting must have a decision maker. If it doesn't, then no meeting is required.

Meetings should consist of no more than 10 people. No "flies in the wall."

Decisions should never wait for a meeting. If meeting cannot be held ASAP, then make a call.

Empower decision makers to kill projects and, more importantly, meetings.

Keep a List of Action Items

Even though Facebook COO Sheryl Sandberg runs one of the highest valued companies in the world, she still leaves around 5:30 p.m. every day to have dinner with her husband and spend time with her kids. Mark Zuckerberg describes her as "superhuman."

Her trick is that she doesn't work eight hours a day — she completes a finite number of tasks per day. In a high tech company, she goes analog by keeping a spiral-bound notebook with discussion points and action items. As she goes through her day, she crosses out the action items. If she can cover the action items from an hour long meeting in 10 minutes, she adjourns the meeting.

Use the Two-Minute Rule

Keep your list of action items, but be willing to accept a new task if it takes less than two minutes to complete. If it takes more than that, then delegate it or include it in a future list of action items.

This is the mantra of David Allen, author of Getting Things Done. David Allen's GTD management system and two-minute rule are used by some of the busiest people, including Oprah Winfrey, Will Smith, and Tom Cruise.

Make Time for One-on-Ones

If you go over the top 8 reasons your best people are about to quit, you quickly realize that people quit their bosses, not their jobs. There are plenty of employee surveys to support this.

That's why Yelp CEO Jeremy Stoppelman makes times to meet one-on-one with one of his direct reports every week. He claims that this is the single most important management tip he has learned. By listening to the personal and professional problems of his employees, he shows that he truly cares about his employees and nips any issues in the bud.

After all, one estimate puts the average cost of recruiting, hiring, and training a new employee at close to $4,000.

Take a Nap

Job stress is estimated to cost America over $300 billion a year.

That's why Arianna Huffington provides her team with two nap rooms at The Huffington Post. By taking and letting others take one-hour naps, Arianna maintains a high energy operation at all times and puts a dent on job stress related costs. Additionally, chasing your cup of coffee with a nap is a great habit to maximize the effects of a caffeine fix. (See also: 20 Habits You Must Start Right Now and Be a Better Person)

Take a Serious Vacation

The busiest people are so busy with the day-to-day that they often cannot concentrate on the strategic, long term issues. By taking serious vacations, they invent the time to think about those issues.

It may sound contradictory, but in countries where people take more vacation each year, employees are more productive per hour worked. Jim Moffat, chairman and chief executive of Deloitte Consulting LLP, takes serious notice of this fact and forces himself to take a summer break.

He believes this is time saving hack because during that time, he can:

Focus on developing a strategy for the upcoming 9-to-24 month period;
Evaluate whether or not hired employees are qualified for serious tasks; and
Test his succession strategy.
In a nutshell: If your company cannot survive without you for a few days, then there is a big problem.
— Damian Davila
Check out more great stories from Wise Bread: