Tips For Flying With Gifts
11 Helpful Tips For Flying With Gifts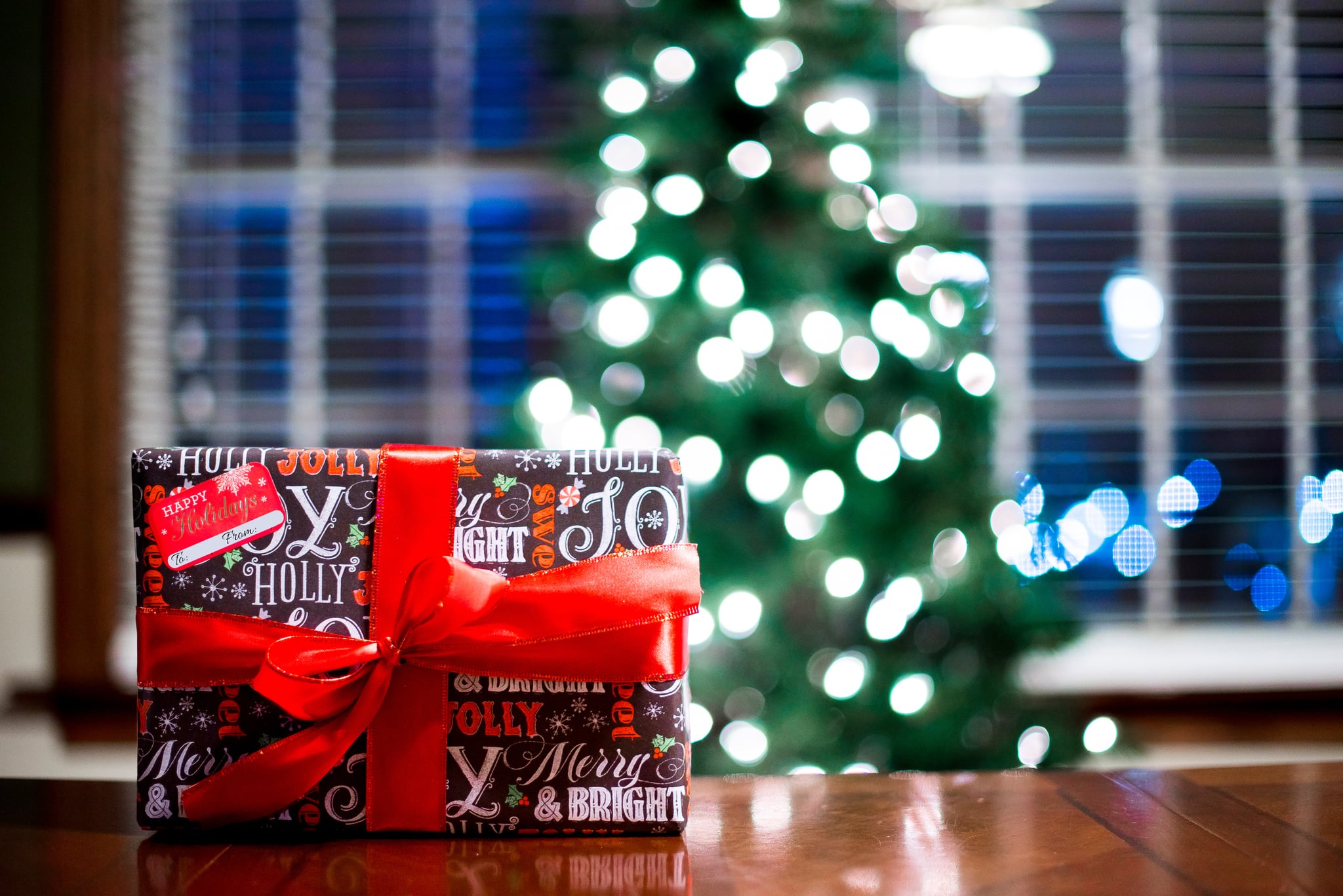 There's no place like home for the holidays, but getting there can be a pain in the ass. As an East Coast transplant living in California, I know all about the hectic sh*tshow that is the airport in December. On top of longer lines, more expensive plane tickets, and weather delays, you've also got to consider how to get all your thoughtful gifts to your loved ones in one piece. Airlines aren't notorious for being extragentle with luggage, so here are some tips that will help your presents arrive with you at your destination safe and sound.
1. Pack gifts in a hard shell suitcase.
Protect your presents with a hard shell case as opposed to a soft bag, especially if you are checking the bag. Gifts will undoubtedly get jostled and potentially damaged if packed in less sturdy luggage.
2. If you can avoid it, don't wrap your gifts before you fly.
While travelers are allowed to fly with wrapped gifts in their carry-on and checked luggage, there are instances where TSA might unwrap your gifts for further inspection, so it's best to wait until you get to your destination to wrap them if you can.
3. If you decide to fly with wrapped gifts, pack them in your checked bag.
The TSA is less likely to unwrap gifts in checked bags than if they are packed in carry-on, so if you need to wrap presents before you fly, your best bet is to put them in a bag that you're checking.
4. Bring extra gift-wrap paper.
In the event that the TSA does unwrap your gifts, it's smart to have extra wrapping paper and tape on hand in case you need to rewrap before heading to your destination to give your gifts.
5. Wrap fragile items in bubble wrap, and cushion them among softer items.
If you're packing fragile gifts, wrap them in bubble wrap, and pack them in between soft items like sweaters, shirts, and socks in order to provide extra protection.
6. Keep valuable gifts with you.
If you're bringing anything of significant value, then avoid putting the gift in your checked luggage. Keep it with you in your carry-on bag, and if you're able to, put it in the bag you keep at your feet during the flight rather than the overhead bin, where damage or loss can also occur.
7. Bring an extra empty bag with you for gifts.
If you are expecting to receive gifts at your destination, then bring a duffel bag or a bag that's easily stored inside your luggage so you'll have a place to put your new items upon returning home. In theory, you should have extra space in your bag from giving out the gifts you bring, but just in case you get larger items, it can be cheaper to check an extra bag rather than get charged for an oversize bag or pay shipping costs from your destination back to your home to have your gifts mailed.
8. Don't pack restricted items in your carry-on bag!
If you're planning on carrying your gifts on in order to make sure they make it to your destination in one piece, make sure you know all of the carry-on regulations. Toy weapons, sporting equipment, lotions and perfumes that surpass the liquid limit, alcohol, and even snow globes may stop you up at security. Remember the liquid limit is 3.4 ounces!
9. Know what's allowed in checked baggage, too.
Before packing your gifts, check the list of what TSA allows on planes even in checked baggage, and plan on shipping anything that's prohibited.
10. Be prepared to gate check!
During the holiday season, overhead compartments will fill up quickly, and you may have to gate check your bag. Pack accordingly! If there are any valuable or fragile gifts in your carry-on luggage that you plan on putting overhead, move them to your personal item bag that goes at your feet to make sure that nothing extremely important is lost, stolen, or damaged.
11. Buy gifts that are easy to pack.
When you're shopping, keep your upcoming trip in mind, and opt for presents that are light, compact, and easy to fit in a suitcase. Everyone loves a good gift certificate!