Underwater Park in Austria
This Park in Austria Transforms Into a Stunning Underwater Atlantis in the Spring
This planet is pretty freaking incredible and never fails to amaze us with its natural wonders. One beautiful place you won't believe exists is Austria's Green Lake (or Grüner See) that's visible as an above-water park during the cold months but completely disappears underwater in the Spring. During Fall and Winter, it's a shallow lake (one to two meters deep) with hiking trails around its shore. But once the snow from surrounding mountains melts off, water levels start rising up to 10 meters, transforming the area into a stunning body of water.
Visitors scuba dive over the bridges, benches, and grass they once walked on as small fish swim around them. Though water temperatures range from 41 to 46 degrees Fahrenheit, divers from around the world flock to the spot around May and June, when the water peaks, and just before levels begin to fall in July. You've got to see it for yourself!
Check out what it looks like in its shallower state and then watch a diving video above.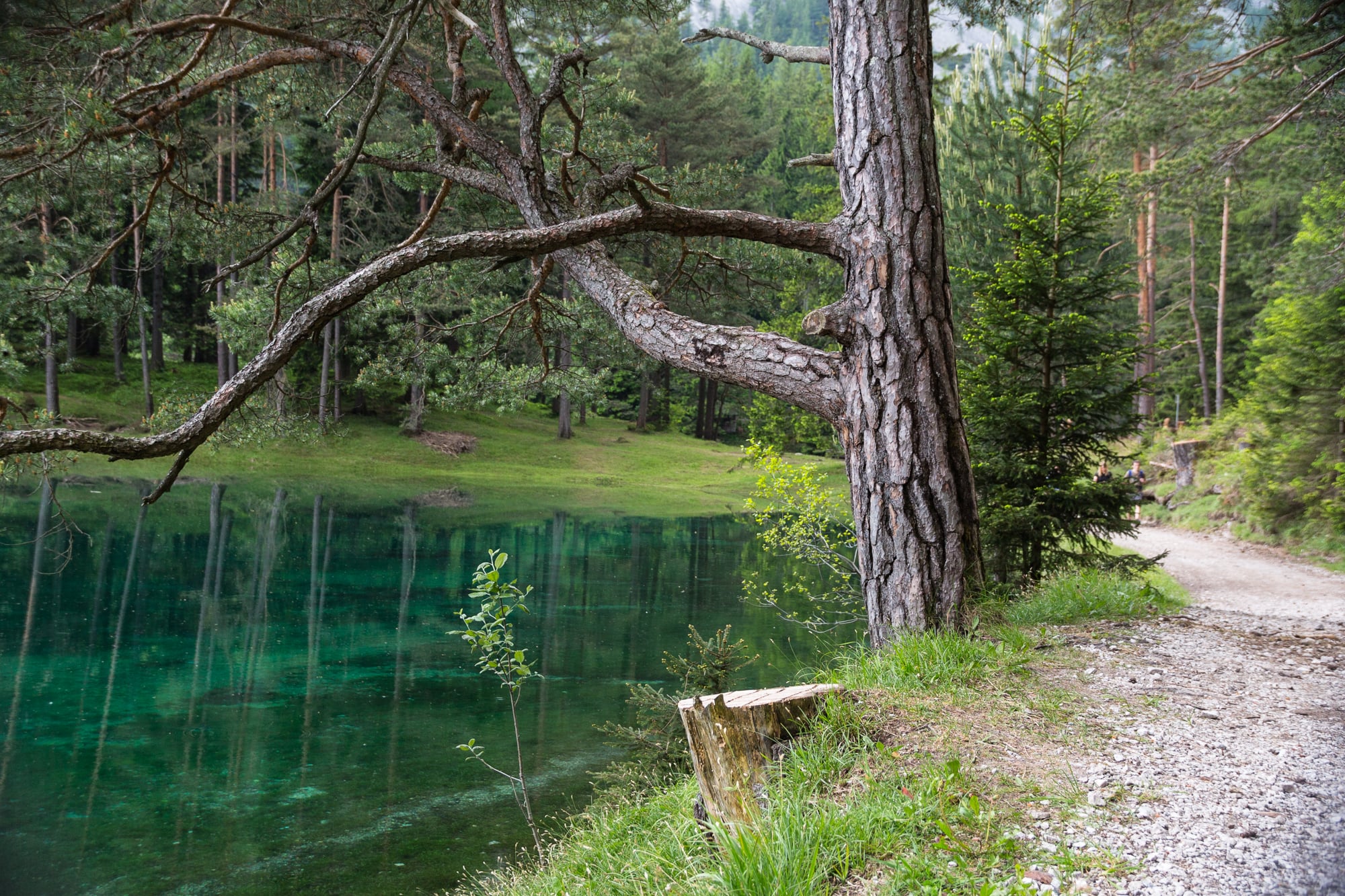 Source: Flickr user Neo_II