What Is Clear Air Turbulence?
Extreme Turbulence on an Aeroflot Flight Caused Multiple Injuries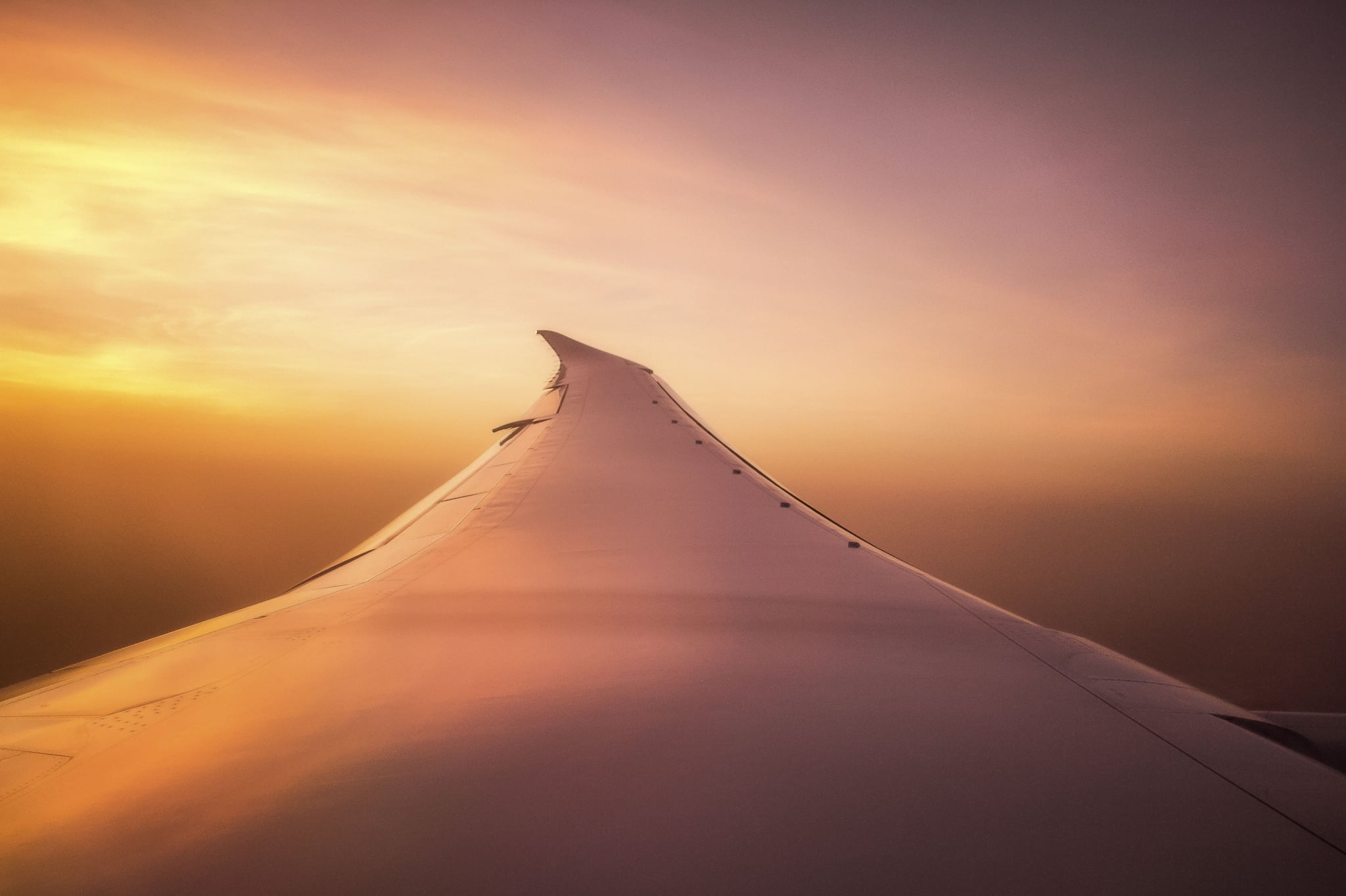 Image Source: StockSnap / Paul-Vincent Roll
Turbulence can be anything from light bumps that do nothing more than rattle your drink to terrifying dips and jumps that make you feel like you're on a roller coaster ride. It is a common occurrence on flights, caused by weather conditions, jet streams, or a plane's location. Generally, pilots are aware of upcoming turbulence, and the "fasten seat belt" sign is turned on in order to prevent potential injuries.
However, turbulence can occur unexpectedly, and this is when it can get dangerous. Clear sky or clear air turbulence occurs when there is a lack of evidence (like clouds or proximity to mountains) to alert pilots to the potential for turbulence on a plane. This means that a plane can hit a pocket of extreme turbulence without warning, catching passengers and crew members off guard.
This was the case when a recent Aeroflot flight from Moscow to Bangkok experienced severe turbulence with the plane hit an "air hole" without warning. Because there was nothing to prepare passengers, many were out of their seats and/or without seat belts at the time. According to CNN, 27 passengers were injured in the terrifying event, some reportedly with head injuries, fractures, and bruises. The aftermath of the clear air turbulence was recorded by one passenger on Instagram, who captioned his photo with an account of what happened:
Out of nowhere we hit turbulence, that was so bad that it was throwing people around like crazy. Blood everywhere, people with broken bones, noses, open fractures, baby's with head injuries, I can keep going and going . . . Aeroflot personnel was nothing but heroes who did everything that they could to help the people that were hurt. Regarding the pilot, I can say he saved us all.
Clear sky turbulence isn't extremely common, but it can occur. CNN cited a flight operator as noting that about 750 cases of clear sky turbulence happen annually. This scary situation is a good reminder to travelers to listen to the pilot when he or she puts on the fasten seat belt sign, but to also follow the safety rule that suggests passengers keep their seat belts on whenever they are seated (even when the light isn't on), for extra precaution. You can see the aftermath of what occurred on the Aeroflot flight in the video ahead.
Warning: Some may find the images in the video upsetting.