What Happens When You're Stranded at the Airport?
I Was Stranded in the ATL Airport For 48 Hours — This Is What I Learned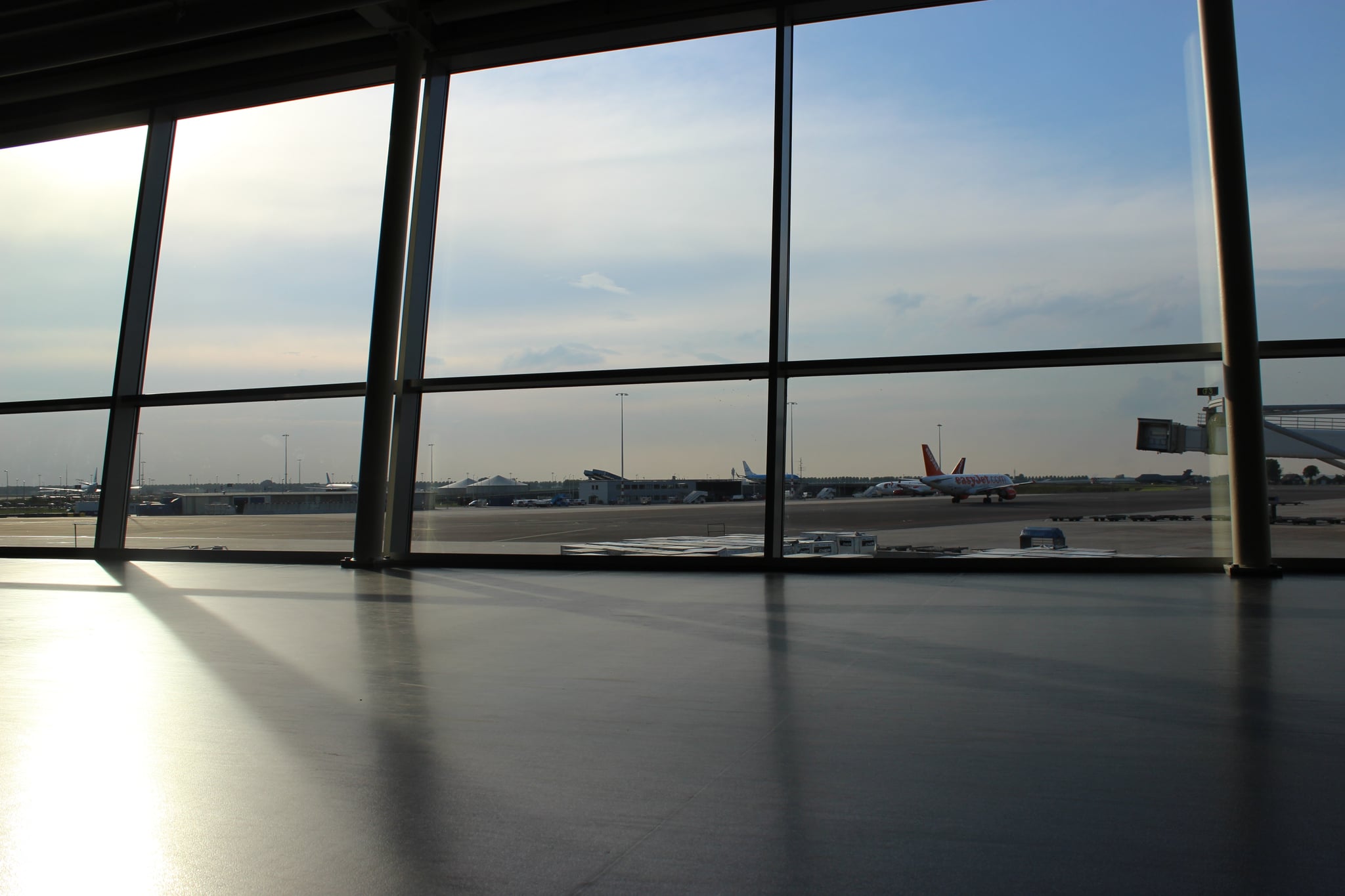 As someone who flies more than 50,000 miles every year, I've experienced my fair share of flight delays. It's usually just a minor inconvenience, and I'll never pass up a good excuse to indulge in a glass of wine or an overpriced neck massage. But this past March, while laying over in Atlanta after a quick girls' getaway to Spain, a system-wide computer glitch coupled with a massive thunderstorm left me, along with thousands of others, stranded for days. Not hours, not just overnight, but days. I thought I was a pretty solid flier before, but after nearly 48 hours in the Hartsfield-Jackson Airport (which happens to be one of the busiest in the world), I will humbly admit I still had a lot to learn.
You never know when travel misfortune will strike, and if the issue leaves several flights grounded, chances are hotels in the area book up fast. So if you find yourself stuck in an airport for an extended period of time, maybe what I learned from my two-day "travelmare" can help.
Always carry on the essentials. Not only grooming basics like a toothbrush, mouthwash, face wash, sleeping eye mask, etc., but anything else that can help calm your nerves. For me, a soothing blend of essential oils was an absolute lifesaver when I found my stress levels start to rise.
Keep healthy, filling snacks on you. This is pretty standard travel advice, but after massive flight cancellations, the food lines wills be exceptionally long. Be sure to have snacks that will fill you up, because few things add to stress more than hunger! It's also smart to travel with an empty water bottle — flight delays or not — to avoid shelling out $4 a pop.
Keep it friendly. The customer service reps are all working overtime, dealing with very angry crowds, and in most cases are just as stressed out as you. A little kindness goes a long way with them.
Do your own research. Be on the lookout for flight alternatives, and try to get them taken care of yourself. Check the monitors for other flights or airports in the general area, and if you find one that works, go directly to the gate agent for that flight. Even if it's sold out, keep at it! Missed connections will typically open up seats at the last minute.
Always travel with a cozy sweatshirt, even in the Summer. Luckily I stuffed one of the cheap airline blankets in my backpack before deboarding, or else things would have gotten really uncomfortable. Airport temperatures always seem to be extreme; it's either frosty and frigid or high noon in the desert. So if you don't end up wearing your extra layer, you can use it as a pillow or barrier between you and the ground if you need to catch some zzz's.
Bring a portable phone charger, as the outlets fill up fast. There are tons of options under $30 on Amazon.
I quickly learned that while some customer service representatives are closed off to "outside of the box" options, others were willing to work with me. Again, that's where the kindness comes into play. So if one person tells you no, try and try again!
Know your flight isn't going to take off anytime soon? Beeline for an airline club or lounge. Many travel credit cards give you access, but even if you don't have one, it's worth the $50 day pass. Because showers. Need I say more? (But also, complimentary food, drinks, WiFi, nice bathrooms, etc. The list goes on)
Call the next day for compensation. If it's strictly a weather delay, you probably won't be able to get anything in return. However, even for mechanical or computer issues, airlines typically won't freely offer compensation. You need to ask for it. Because this particular case was so extreme, the airline did offer every traveler that day 20,000 miles, but when I called, they gave me an additional $200 traveler voucher.
Lastly, and perhaps most importantly, don't stress over things that are not within your control. Be proactive, yes. Look for solutions. But if there's nothing you can do, simply breathe, stretch, mediate, read a book, have a drink, do whatever relaxes you, and let it go.