What It's Like to Study Abroad at Sea
Yes, I Studied Abroad on a Floating Campus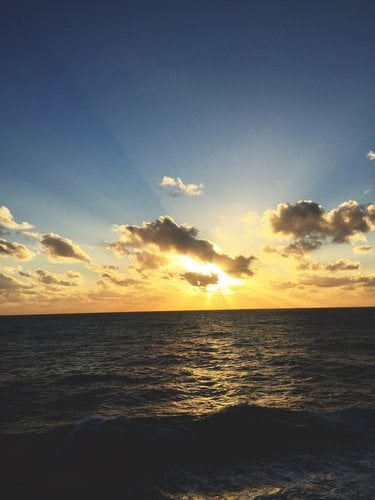 Four months, 13 countries, hundreds of students, and a seemingly endless piggy bank of stories. That was my study abroad experience. In the spring of 2015, I disembarked from the MV Explorer — a renovated cruise ship turned college campus — after going around the world and back, exploring Hawaii, Japan, China, Vietnam, Cambodia, Singapore, Myanmar (Burma), India, Mauritius, South Africa, Namibia, Morocco, and England. The "Around the World" voyage was as mind-expanding as it was unconventional, and it goes by the name of Semester at Sea.
Change was constant. Adapt, accept, and then do it all over again.
Imagine attending class in the middle of the ocean, waking up in a new country week after week, disconnecting and tuning into what is right in front of you, connecting with the beauty of the experience that you are living, getting to know the people that will become lifelong travel companions and motivators . . . . The ability to unplug will result in an abundance of made-up games, exchanging of photos, music, stories, and conversations that will wander through your thoughts for years to come. You study relevant coursework and apply it to your experiences in port. You pay back debt with yen, dong, and dirhams. You take a meditation class, do yoga with nothing but blue sky and sea as your backdrop, and spend free time poolside with a smoothie in hand and star-filled nights with friends tackling all of the things that set your soul on fire.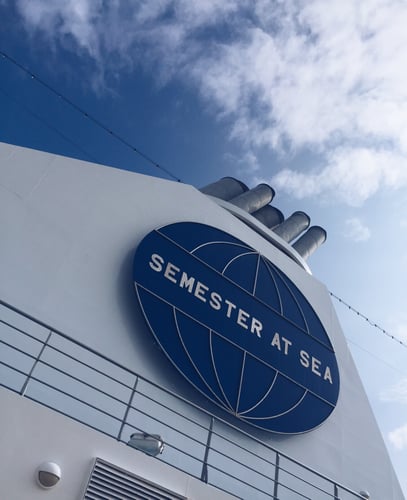 The feeling that I had each time the ship pulled into port remains unmatched. There was growing anticipation as each foreign land approached and I was reminded to expect the unexpected. Change was constant. Adapt, accept, and then do it all over again. Time slowed down and days of the week faded into distinguishing between right now or tomorrow. I got lost in Japan, walked along the Great Wall of China, spent sunrise at Angkor Wat, rode through the hills of Myanmar on the back of a motorcycle, met my rickshaw driver's family in India, bungee jumped in South Africa, and made a last-minute decision to skydive in the Namib Desert. A deep sense of accomplishment overtook me each time I returned to my floating home in one piece.
If you know someone who has experienced Semester at Sea, you probably know that we can never seem to keep quiet about it. There's something about being at sea and watching the hues of the ocean change day by day that seeps into your blood. We become undeniably in love with traveling. My days spent crossing oceans led to a relentless curiosity for distant places and cultures, and a newfound understanding that we are all unfathomably similar at our core. The trajectory of my life was altered because I chose to spend 112 days throwing myself gracefully into the unknown.
Image Source: Ariana Dickson