Where to Buy Old Navy Flip-Flops?
You Can Get the Perfect Beach Vacation Accessory For Only $1 at Old Navy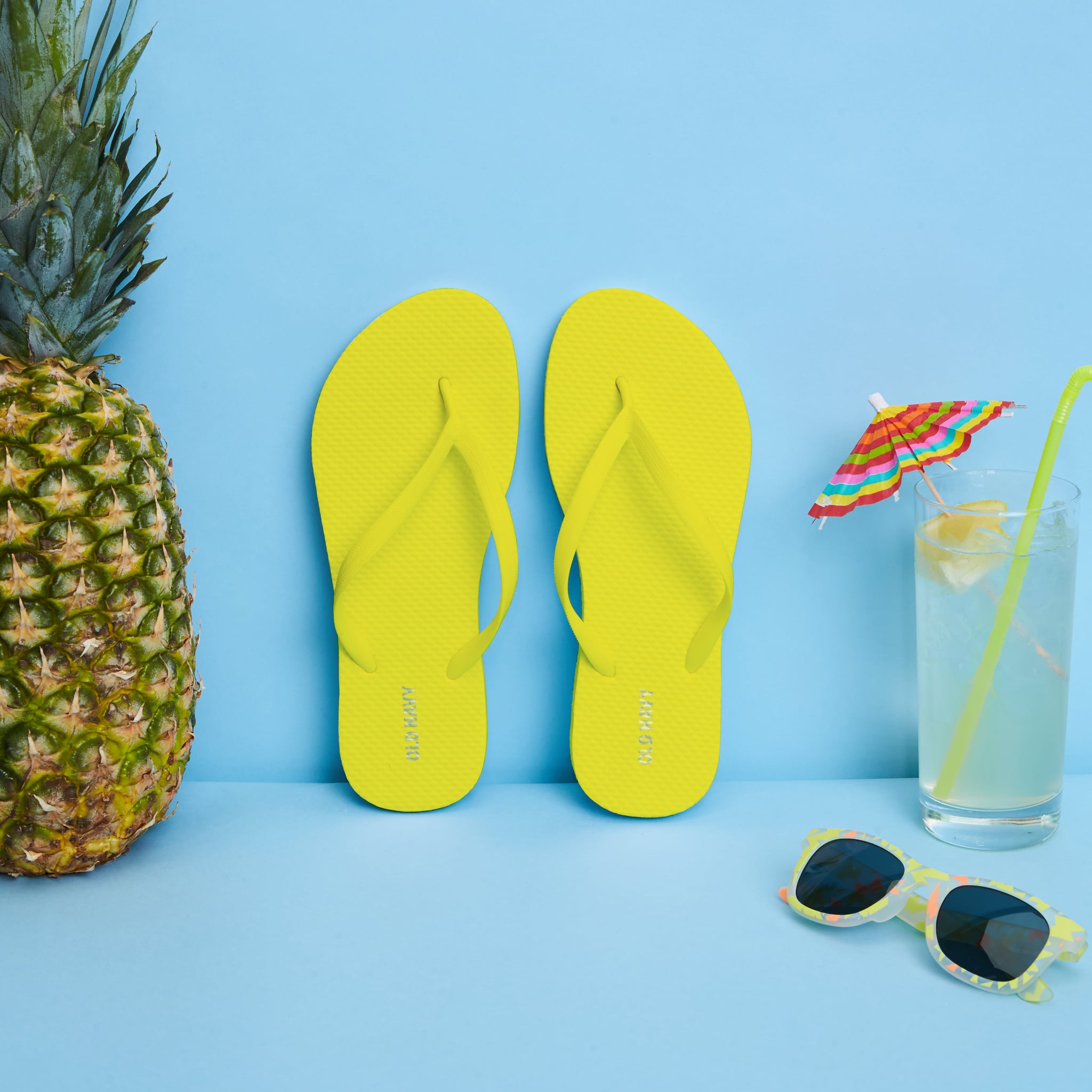 It's safe to assume everyone loves a sale, but there's something to be said about the loyal fandom of Old Navy's $1 flip-flops. People literally go batsh*t crazy whenever the solid-colored flip-flops go on sale each Summer. To curb some of that enthusiasm, the retailer recently announced shoppers will be able to purchase the $1 flip-flops online this year. That's right; you can breathe a sigh of relief. No more waiting in line and possibly fighting over that last pair of size-5 flip-flops anymore.
If you have an Old Navy, Gap, or Banana Republic card, you'll want to mark this date on your calendar: Saturday, June 17. Cardholders will get first dibs on the $1 flip-flops in all participating stores that day. The following week — starting Saturday, June 24 — the flip-flop mania will be available for one day only in every store and online for the first time ever. If you just like the thrill of being among the chaos, you'll want to arrive at your local Old Navy early — 7.a.m. sharp! — to snag up to 10 pairs of $1 flip-flops for your feet this Summer. Let the Hunger Games flip-flop sale commence!