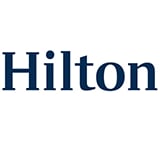 If you have the wanderlust bug, it's time to discover a new adventure, which is why we partnered with Hilton on this post.
Oh, the joys of taking a vacation. After scheduling the time and dedicating yourself to heading out for an adventure, sometimes making the big decision of where to go can get overwhelming. You might have a mega list of must-visit destinations, but which is the right spot for this time off? Take our quiz and get traveling.
Pick what you're craving:
How often do you take a vacation?
Which movie would you be excited to watch on a plane?
Your idea of adventure is:
What was your favorite class in school?
It's Friday night; you're:
Pick one word that describes you:
If you were a dessert, you would be: