Worldwide Gratitude Day
The Key to True Happiness Isn't What You'd Expect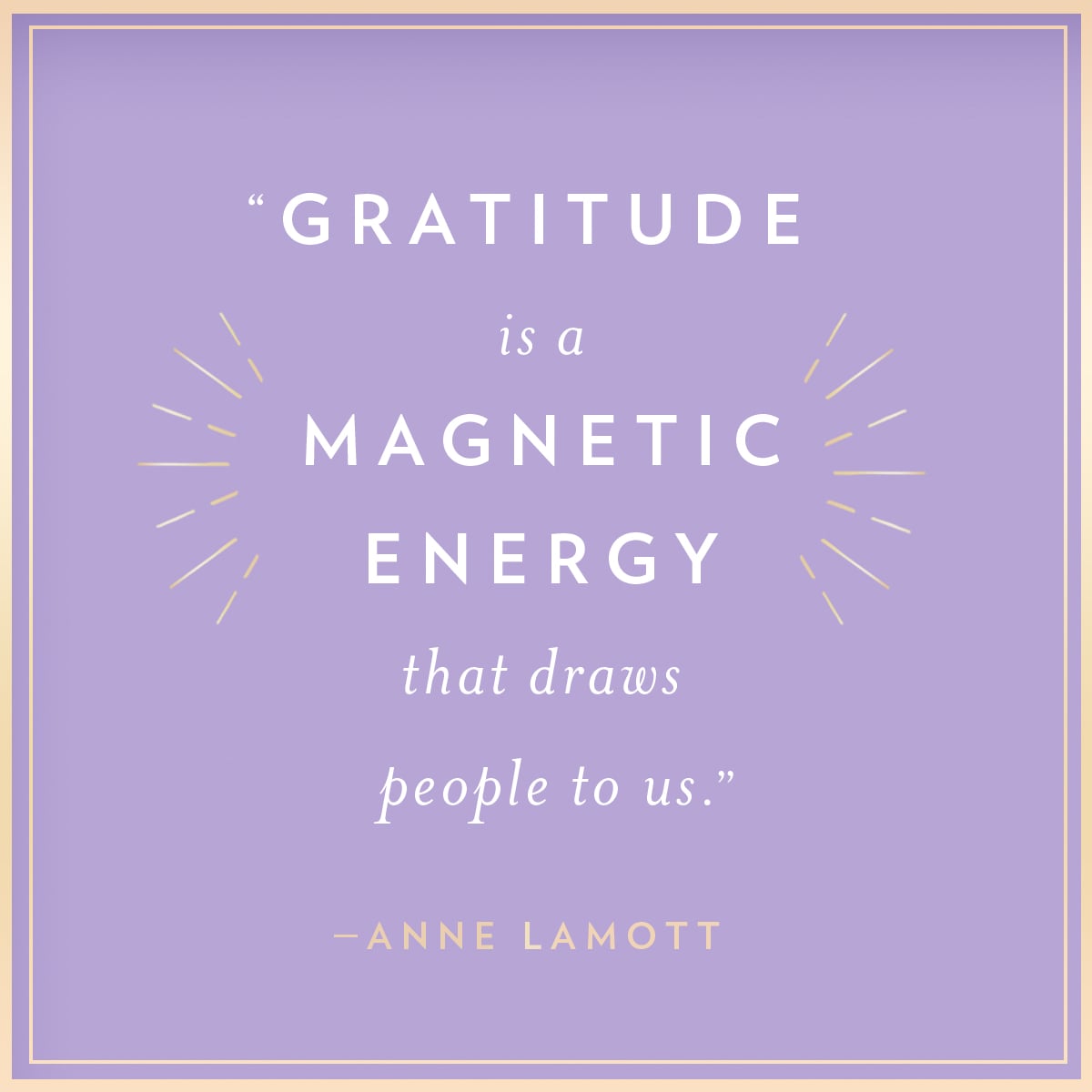 Many years ago, I wrote that gratitude, not understanding, is the key to joy and equanimity. I think this holds up. Understanding has not proven to be all that useful very often. But gratitude, thankfulness, that sense of having been helped, saved, seen, enriched by life, a good person, a lucky break is magic.
When we feel it, or even walk with it for part of every day, gratitude is a magnetic energy that draws people to us, because it is the most wonderful and attractive of emotions. When you are with someone who has developed the habit of gratitude, you SO want what they have. They are not grasping for more. They are savoring, shaking their heads slightly with the most quiet wonder. Gratitude contains a heightened and amazed realization of how much goodness is marbled into our strange and sometimes hard, annoying lives. This catches us by surprise, as if we are children, and a sudden breeze is playing with our spirits, as if with paper planes, lifting us, restoring our sense of buoyancy, where before there was the opposite — the worried, the trudge, endless calculations and scheming, numbness.
Gratitude tugs on our sleeves and says, "Wake up!" Look around at the kindness that surrounds us, the love we are being shown, the hope that now makes sense. Emily Dickinson wrote that "hope inspires the good to reveal itself," and we can be taken aback by a sense of amazement at how much someone has shared with us, or even sacrificed, for us, for cranky, secretive, mealy-mouthed you, and me.
Wow, you think: what's the catch? No catch. No other shoe to drop. God only has one shoe. However, if you want to hold on to this warm feeling, you have to give it away, by passing it along to others. If you want to have grateful loving feelings, which is what heaven is like, you need to do loving things and help others experience life's capacity for goodness and maybe even grace.
This generous person or these people, these new circumstances, this fortune, helps us feel blessed, helps us experience life as meaningful instead of random, hopeful instead of fraught. We get to feel deeply touched, instead of armored, alive again. Appreciation blooms in our heart, in our being, in the same lives with which we have had so many justified quibbles and complaints. I mean, don't even get me started, right?
It's a simple cloth coat resurrection nearly every time. Someone gave us kindness or a mitzvah, like you might offer someone a meal or a glass of cool water. And this opens our hearts, makes us want to share instead of hoard or protect. Feeling stingy makes us small, clenched, dark. Feeling that we have been blessed makes us feel expansive and light. It makes us generous. We make a little gasp of surprised appreciation when we feel grateful to someone, and this gives us more breath, which connects us back to life, where we now have plenty to share. Who knew? And this is why we were born: to live, to give, to receive, awaken, expand.
Anne Lamott is the author of the New York Times bestsellers Stitches, Help, Thanks, Wow, Some Assembly Required, Grace (Eventually), Plan B, and Traveling Mercies, as well as several novels. A past recipient of a Guggenheim Fellowship and an inductee to the California Hall of Fame, she lives in Northern California.