Abatey Founder Proves You Can Follow Your Dreams at Any Age
This Latina Launched Her Wellness Brand, Abatey, After 40 — Proving It's Never Too Late to Follow Your Dreams
As POPSUGAR editors, we independently select and write about stuff we love and think you'll like too. If you buy a product we have recommended, we may receive affiliate commission, which in turn supports our work.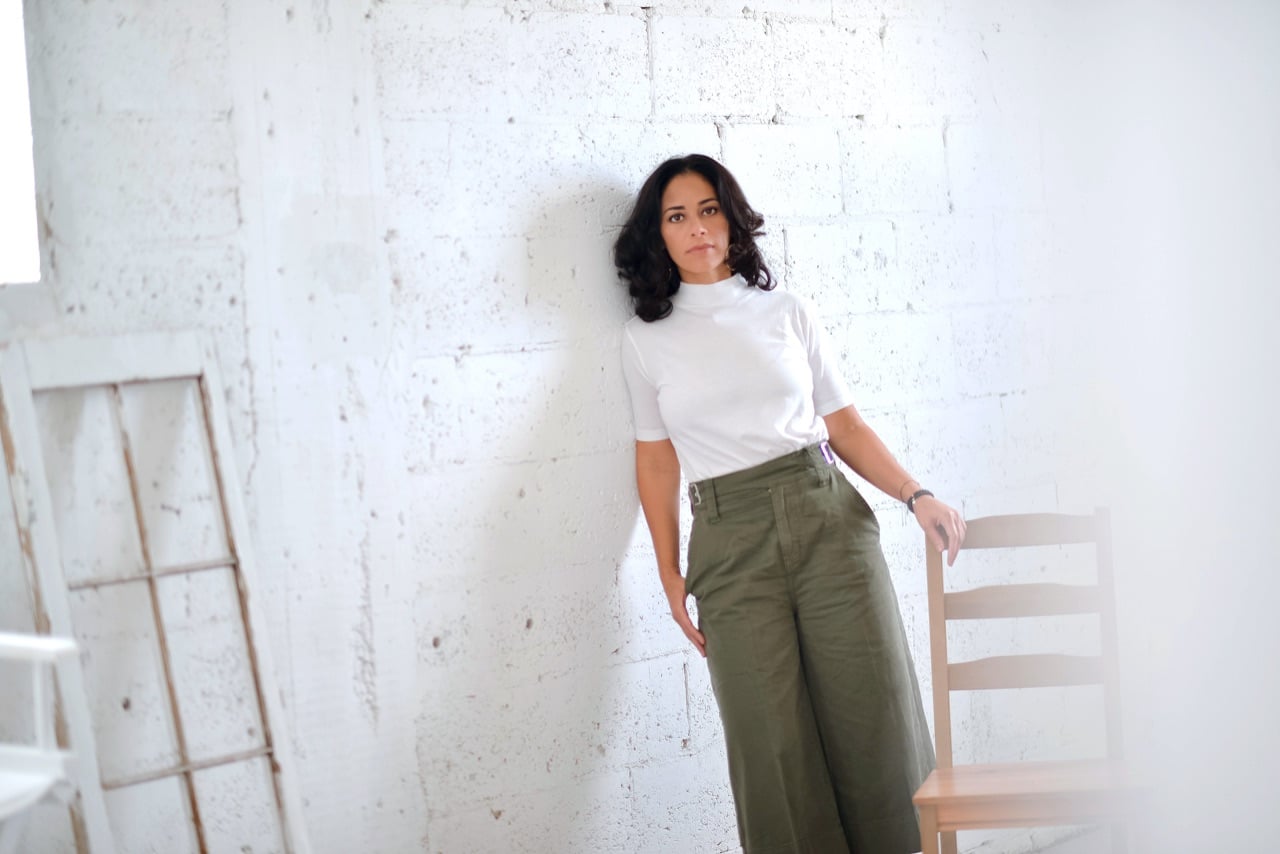 If you would've told us Abatey's signature candles were created and produced in two weeks, we would've said that's crazy. However, that's exactly what happened when Mariel Muñiz, founder of the holistic lifestyle brand, was invited to participate as a vendor at a bazaar. "Out of nowhere, a friend of mine told me about a bazaar that she wanted me to go to with my products," Muñiz tells POPSUGAR. "To be honest, at the moment I didn't have any products, but I said, 'Yes, when is it?' and she said 'It's in two weeks.' I was like, 'what?'"
Muñiz had no choice but to create the design, branding, labels, and actual candles for Abatey in fewer than two weeks. Knowing about the quick turnaround might come as a bit of a shock considering how thoughtfully designed and beautifully created every item in the collection is, with each being made to fit into any aesthetic enthusiast's perfectly curated orbit. But that was just the beginning of what's grown into an entire line of candles (which are hand-poured in gorgeous handmade ceramic containers and include a cute box of matches), essential oils and blends (that smell divine and live in a chic glass bottle), chakra bracelets and pendants, diffusers, and teas. It was the push she needed to launch her business at a time when she was going through a personal shift.
Muñiz's entrepreneurial journey didn't start until her late 40s. Having a background in finance, she began her career at Sony Pictures where she first interned and then worked for 10 years. "I studied finance and mathematics. I was very young. I didn't know what to study at that point. I decided to do that because it was what I knew," she explains, adding it was important to have a degree at that time. She notes this because working in finance wasn't her true passion.
" I loved [the job] but I wasn't enjoying the numbers," she says. "That last year, I started to get sick with gastritis. It was very painful. I was told it was due to stress, and I knew it." Most of her stress had to do with being a working mother of two, who was trying to balance a full-time job and her family. "I don't have any family here in Miami. So, as a mom, it became harder and harder to raise kids and work full-time."
"It's the mix of my kids, our house, our work, and I love to feel productive. I love to work. I've worked since I was 16 years old. So I was feeling confused," explains the Puerto Rico native. "Should I be at my house with my kids or continue working? That was the stress." While questioning her life and career, Muñiz's health was becoming more of a concern. "My husband told me 'enough, you need to quit because you're getting sicker.' And I quit. It took me months to train three people to do what I used to do."
For a moment, Muñiz's life felt in sync while working part-time for her husband's business. "I'd be done by 2 o'clock and go pick up my kids, so I said this is great. But then I got pregnant again with my third child after six years. When I gave birth, I lost myself because I already had two girls that were already big — 8 and 6 at that time." Welcoming a newborn son after six years brought a new perplexity into Muñiz's life.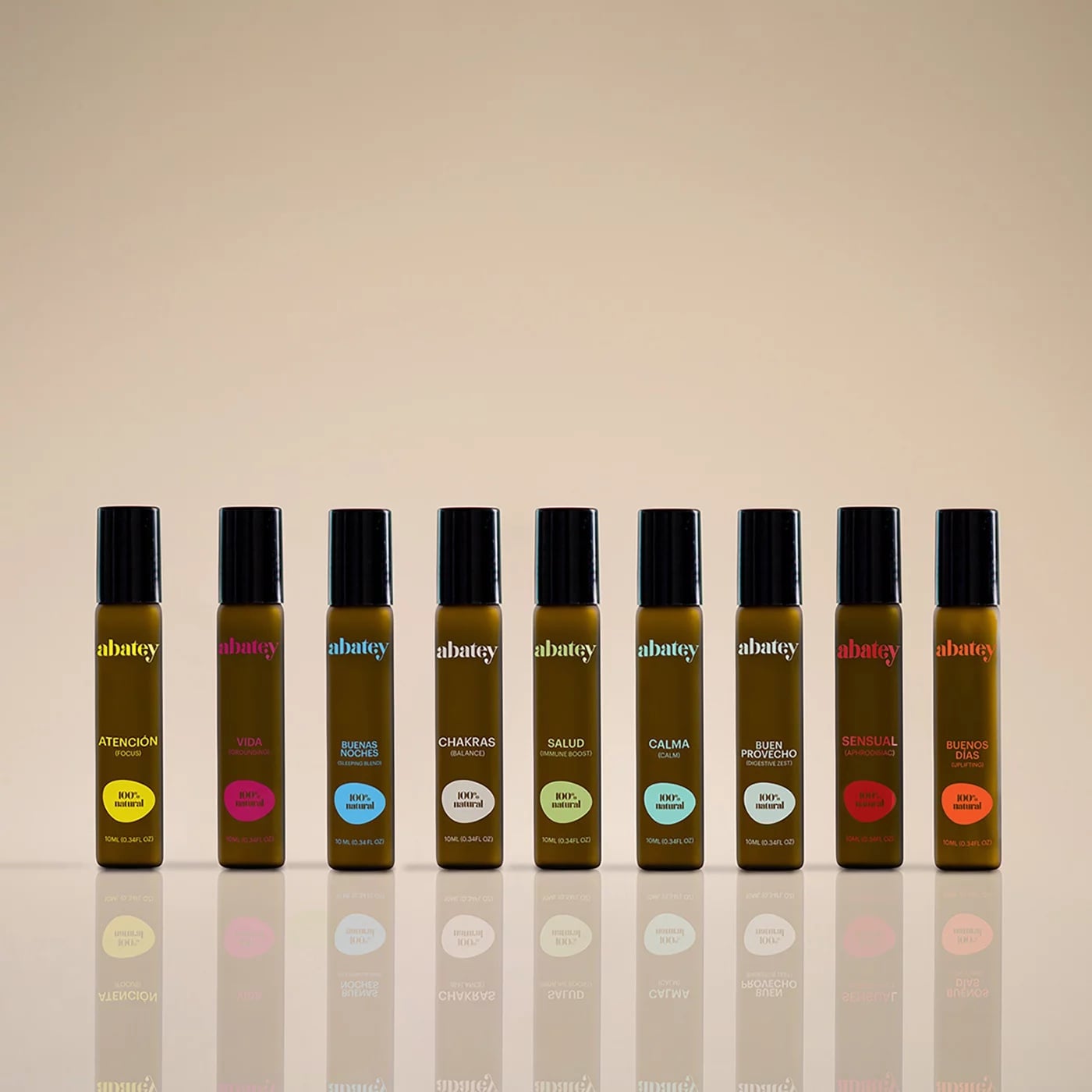 "I had always used natural medicine in my home because I was raised like that. And when I studied astrology I started to see my energy and my purpose. I wanted to help people."
"I was dividing myself between my girls and their routine and my son, a newborn. I wasn't working, and I lost myself as a woman, as a professional, as a mom, as a wife — and then I started to look for help," she shares while explaining how she delved into psychoanalysis during this time. "I studied to know who I am and my energy. I started to do astrology as a student, and everything started from there. I had always used natural medicine in my home because I was raised like that. And when I studied astrology, I started to see my energy and my purpose. I wanted to help people."
She didn't know it at the time, but the former employee turned entrepreneur was well on her way to discovering her true calling of helping people, and it all began to unveil during a business trip to New York, where she was accompanying her husband. It was on that trip that she had a conversation with a friend about aromatherapy and later discovered that a once-a-year intensive course was going to be offered the following month. "I went to New York and took the course, and I became certified in aromatherapy."
Following her certification, Muñiz was hit with yet another opportunity, the one that forced her to launch her product line. She chose the name Abatey, inspired by the goddess that's native to the Caribbean region and her native Puerto Rico. She represents the Earth Spirit and is the goddess of fertility and water. "Abatey is everything since I got lost. I am Abatey. I am the lady who loves to help people and loves to formulate in order to be with them in their journey," claims Muñiz. "That's my purpose: helping people."
"I'm 49 right now. I'm learning, I feel happy, and I want more. I want to get bigger. [There's] no age for that."
Since launching Abatey in 2019, the Miami-based founder has faced a few challenges such as dealing with social media and connecting with people, but age has never been an issue. "I don't see age. I knew that I wanted to grow, evolve, and feel happy, and I wanted to feel at peace with myself for whatever I do," she explains. "I'm 49 right now. I'm learning, I feel happy, and I want more. I want to get bigger. [There's] no age for that."
As someone who works from her kitchen, the Latina creative loves to work with her intuition. "I love to create. That's one of the things I didn't know I was, and that's one of the things that I learned with astrology — that I'm very creative. Everything that comes to me I start to write. A lot of formulas I have created came to me."
Those formulas now play an important part in her daily routine. "I always have my Chakra bracelet ($22) and the oils. In the morning, I love Calma ($29). It relaxes me because I have a lot of fire. I'm very active, so I have to calm myself in order to go about my day. Because I work at home, I put a lot of incense in my house to work and to feel relaxed. At night, Buenas Noches ($29) is very important. I use it about 20 minutes before [bed]. I like to put it on and then read for a bit, and then I like to go to sleep. This isn't going to knock you out because it's natural, but it's going to relax you and help calm you, and you're going to sleep very well. Buen Provecho ($29), I always use when I feel [pain in my stomach]. It depends on what I need during the day."
Muñiz adds working with her intuition was something that happened naturally for her since she was a child but for fear of being called something rather unpleasant, she ignored it. "I didn't want to see it until I accepted who I am by doing psychoanalysis and astrology," she says. "When I was a child, my parents didn't do anything wrong, but it's the tools they had at the time and they wanted me to be another person. That's why I was lost when I was studying."
The aromatherapy expert continues to wear many hats — both in life and in her business — but the biggest takeaway from previous years has been to put her health first. "It's hard because you're a mom, you're a professional and you're a wife too, but you need to take care of yourself first. This is something else I learned from my journey since I started to work on myself. If I don't put myself first I cannot do anything else because I'm not happy for my family or my business."
Image Source: Abatey