I Moved Back Home After College, and This Is My Advice For Recent Grads
In the moment, moving back home after college might not seem like an ideal or fun situation — especially if you've done the past year (or more) from home due to COVID-19 and only recently went back to finish school. The waterfall of "exciting life update" posts can make it difficult to feel confident in your decision to move back home. Whether it's a childhood friend moving out of state or a group of your college besties moving in together, it's easy to feel undefeated even after graduating with a college degree. Trust me, I've been there. But it's important to remember that while you aren't flying the coop just yet, you just achieved a major life milestone. That's something to be proud of!
No matter the decision to move back home — to save for grad school, an apartment, or pay off student loans — here are some helpful tips from someone who understands the uneasiness of moving back home for an unknown amount of time. As a postgrad who has been living at home for more than a year now, I hope this makes the transition a bit smoother and eases the idea of packing up your few years of freedom and independence.
01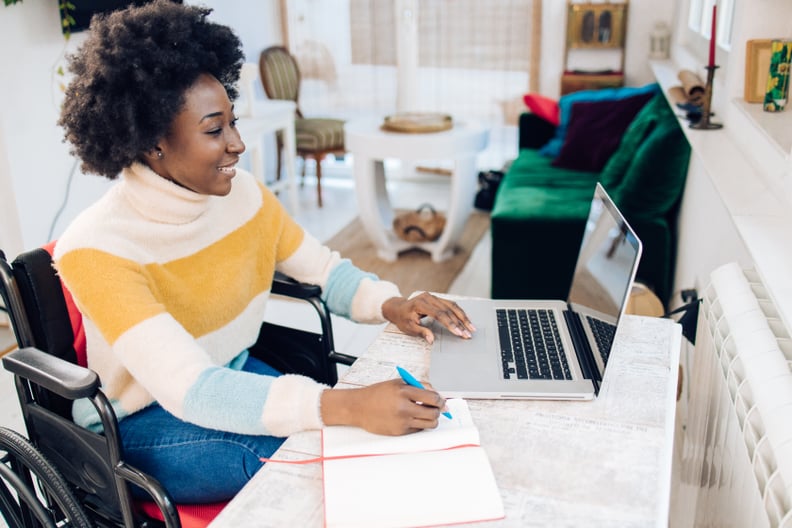 Create a List of Goals
Eventually, once all the celebrating is done, you'll need to face the question: what is my game plan? Whatever is preventing you from moving out (applying to grad school, saving for your own apartment, applying to jobs out of state, figuring out what exactly you want to do, etc.) can easily be ignored while you're living at home. Staying in bed all day with no responsibilities and binging Netflix is way too tempting (and honestly should be done to relax after college if you have the time over the summer, but there should definitely be an end date). Once you feel rejuvenated and have a few ideas of things you want to do, establishing a game plan is the safest way to ensure you stay on track while at home. Create a list of goals, both short- and long-term, that you want to achieve, and build plans for making them happen.
02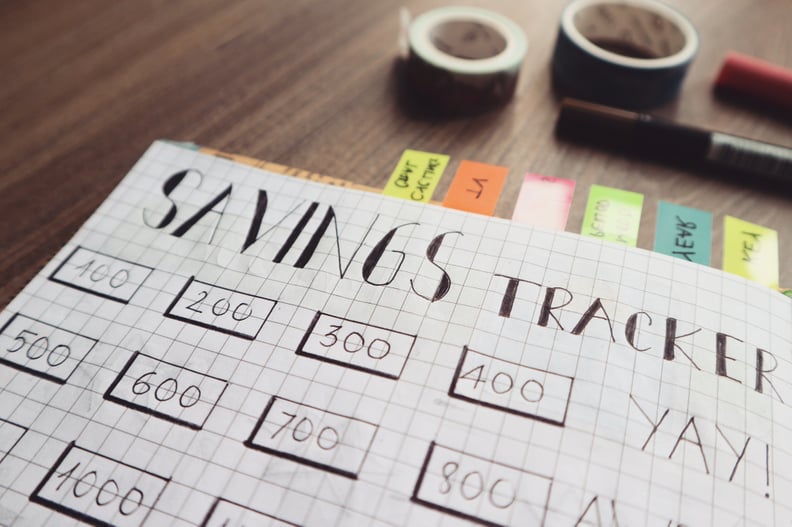 Make a Budget Plan
Your list of goals should go hand-in-hand with your budgeting strategy. If you're saving up to afford your own apartment, you should do research to see how much you can expect to pay for rent. If you're applying to grad school, see what scholarships you're eligible for and how you'll be able to swing your budget to make up for the rest. Personally, my first goal was to pay off all my credit card debt, and I had to rearrange my budget to make that happen. Making a budget plan will give you a visual representation of how close you are to moving out — yay!
03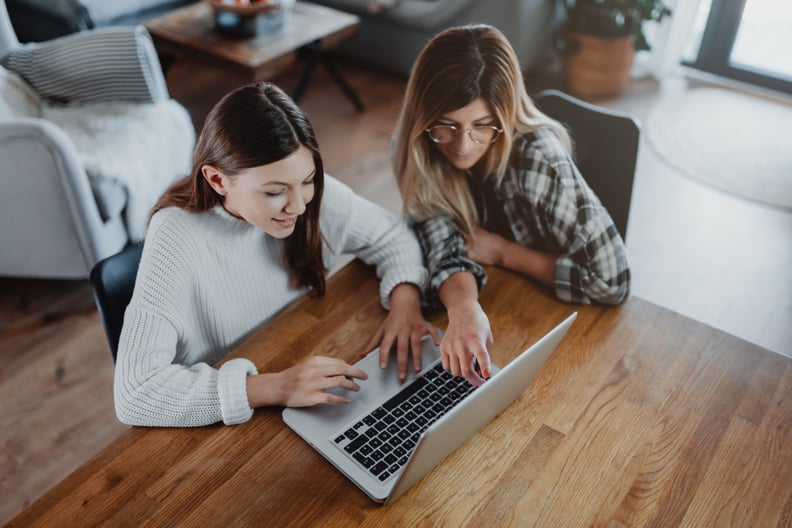 Establish Ground Rules With Your Parents
At the end of the day, you are living under your parent's or parents' roof. You've spent the past four years living with no curfew, cleaning up when you felt like it, and having as many people over as you'd like, and that's about to change big time. If you establish ground rules from the beginning, your parents will know you respect them and their space. Although you're an adult, you technically don't need permission to make plans, but it would be considerate if you gave them a heads up.
04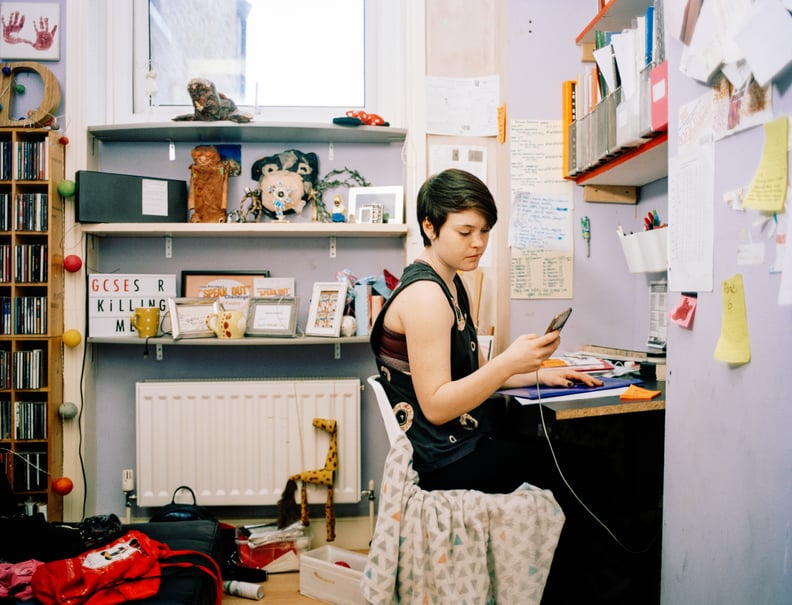 Redecorate Your Bedroom
Stepping back into your house can make you feel like you're a teenager again, and the easiest way to fix this is by redecorating your bedroom. Maybe your room is still bubblegum pink or all your high school trophies are taking up shelf space. Repaint the walls, rearrange furniture, declutter — do whatever you need to do to feel more at home and like an adult. If you've always wanted an accent wall or saw a cool way to refurnish a table, do it! I found this to be a great way to see what I did or didn't want my future home to feel and look like.
05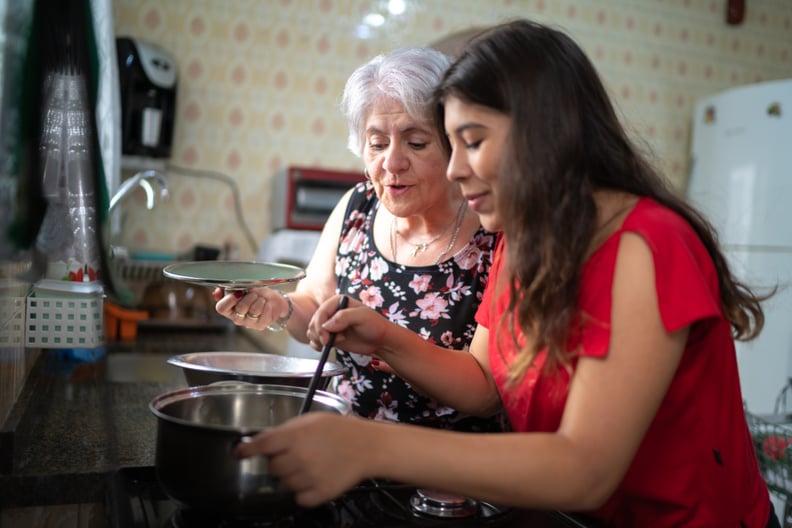 Help Out Around the House
Chances are, your parents aren't making you pay rent. I mean, you moved home for a reason! While maybe you aren't contributing financially to the house, you can (and should) help out in other ways. Here are a few ways you could be helpful around the house: offer to cook dinner once a week, help with house chores, offer to run errands, or if you have younger siblings, offer to watch them, so your parents can have a date night or your parent can have a night out with friends.
06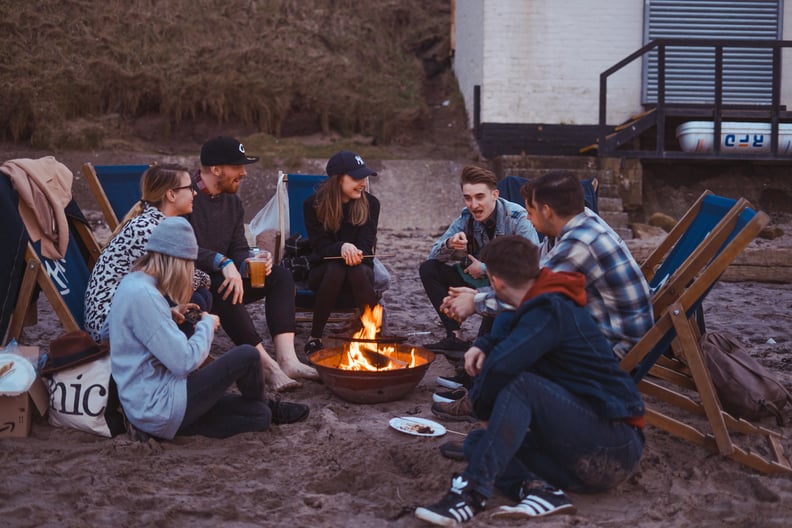 Maintain a Social Life
Your social life probably won't be at the same speed it was in college, but it's important to maintain one while living at home (especially after this past year!). This is a great chance to reconnect with old friends or make new ones. Just remember that after a late night out, you'll be going back to your parents' house and not an apartment with like-minded people. If you start seeing someone, your parents might not like running into them in the morning on their way to work. Just something in keep in mind!
07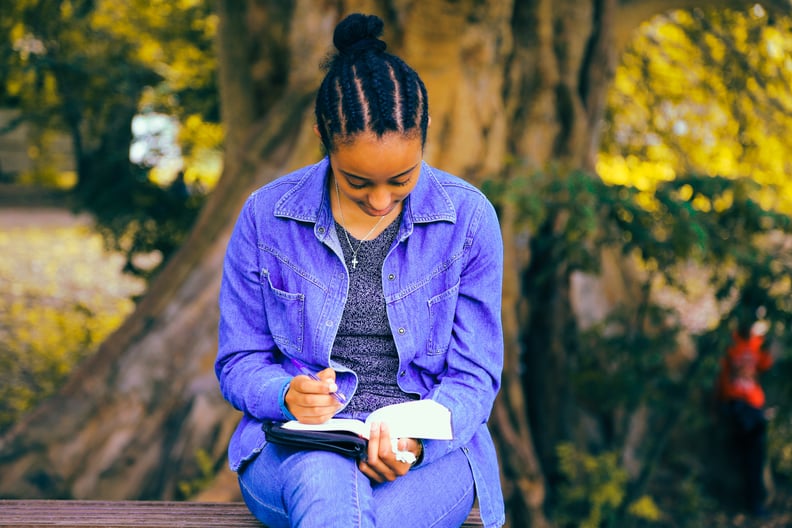 Continue Activities That Make You Happy
This could mean anything from going on daily runs to volunteering to reading a new book every week. While at college, you fell into daily or weekly routines that ultimately became a part of your lifestyle. Try finding ways to incorporate those into this new temporary stage of your life.