10 Cool and Unusual Things to Experience in Barcelona, Spain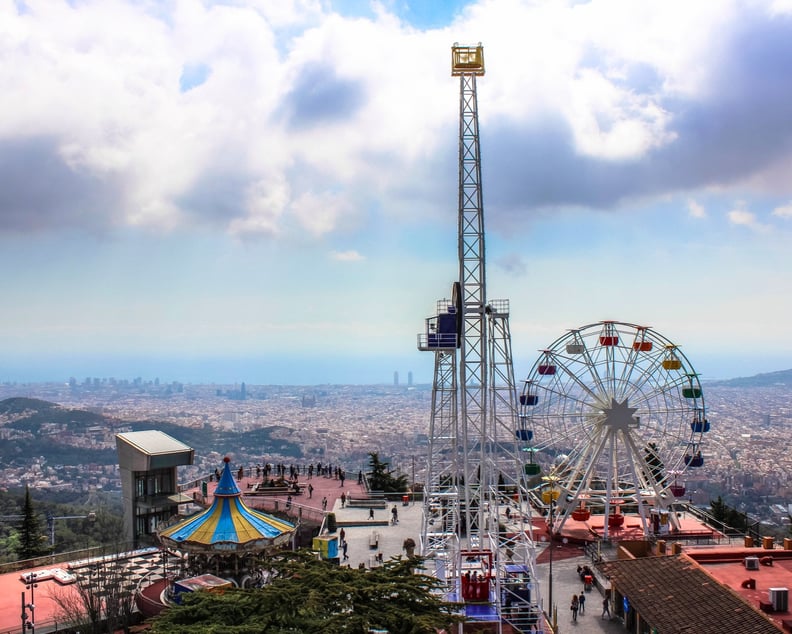 Kathryn McLamb
Kathryn McLamb
Enchanting, passionate, festive, magical — the list could go on and on when describing the seaside city of Barcelona. Acclaimed for its legendary architecture, eclectic neighborhoods, and boundless culture, this vibrant, cosmopolitan corner of Spain has been a beloved destination for centuries. In fact, many refer to this European hot spot as the trendiest city on the Mediterranean. No matter how you choose to spend your days, whether it be taking part in the bustling art scene, sipping sangria and savoring tapas at a sidewalk cafe, or taking a refreshing dip along the sun-drenched beaches, you're guaranteed a good time.
But say you want to turn the excitement of your trip up a notch and make your visit even more memorable. Say you want the best of both worlds — you know, taking in the breathtaking historic landmarks while also uncovering some hidden gems along the way. Well, look no further. Experience these 10 cool and unusual things as you wander throughout the dream of Barcelona. Ready to get scrolling . . . and packing?
01
Explore the Gràcia neighborhood.
Barcelona is the home to many eccentric neighborhoods, but one of the most emblematic districts is Gràcia. With its pastel-hued buildings, narrow streets, and lively squares, the unique personality of Gràcia certainly makes for a magical experience.
If you're visiting the city during the last half of August, you're in for a special treat, as the much-anticipated Festa Major de Gràcia takes place. This vibrant street festival is pretty much a week-long block party consisting of fun activities for all ages.
02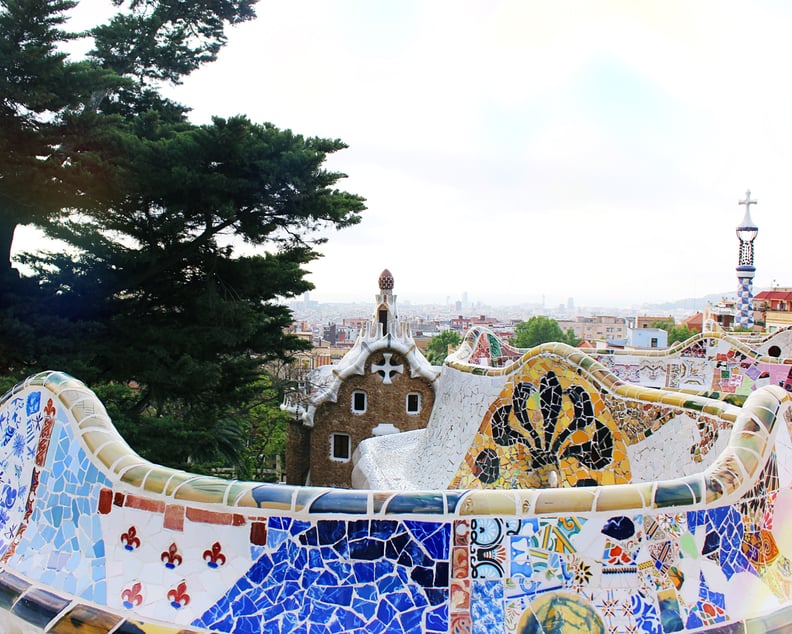 Feast your eyes on the mesmerizing mosaics of Park Güell.
North of Gràcia is where you'll find the strange, enchanting land of Park Güell. Way back in 1900, Count Eusebi Güell (hence the park's name) hired renowned architect Antoni Gaudí to design a miniature city of houses for the elite. While Gaudí's artistic work was enthralling — to say the least — this project turned out to be a commercial flop and was abandoned in 1914. Fortunately, the city foresaw what a masterpiece this village was and purchased it in 1922, transforming it into a park.
From the quaint Hansel-and-Gretel vibes to the multicolored mosaic tiles, this park is one you must experience in person, not to mention the terraced area at the top offers breathtaking views of both the park and city.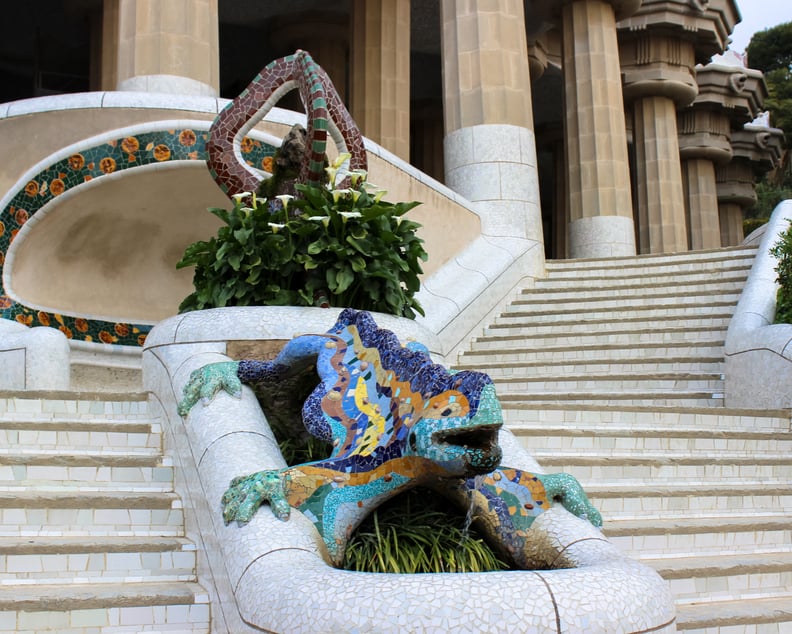 Of course, what would a visit to Park Güell be without making a wish at the adored salamander fountain? At first glance, this salamander might just seem like a lovely mosaic fountain. However, just like other works of art within the park, it performs a very specific function. The water that comes out of the salamander's mouth is the drainage from the columns supporting the terrace. Pretty impressive, right?
03
Let your imagination run wild by hunting down all of Gaudí's architectural wonders.
It won't take long to realize this city is characterized by so many of Gaudí's unusual buildings. His unique approach to the Art Nouveau movement — also known as Modernisme — makes his creative designs unmistakable. Therefore, let your imagination run wild as you hunt down his architectural wonders and tap into his living fantasy.
04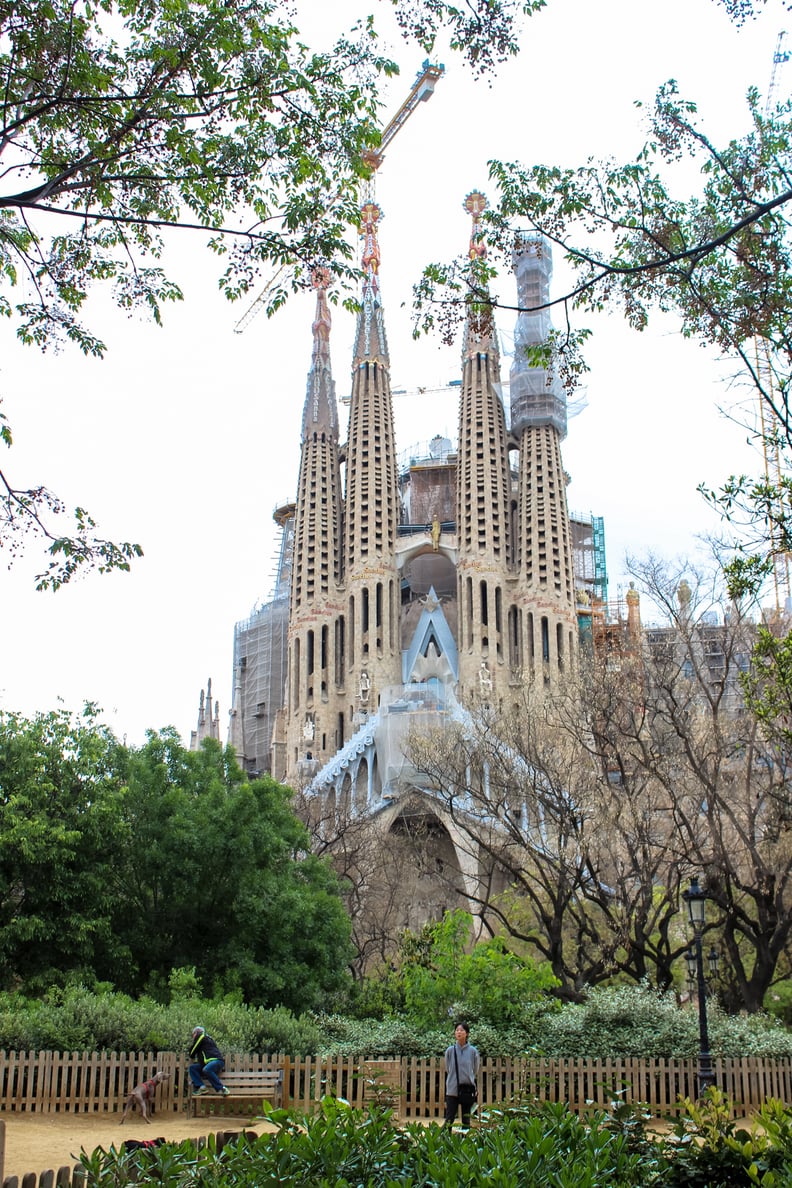 Revel at the intricate basilica that has been under construction since 1882.
Gaudí's most celebrated work, La Sagrada Família, has been in the making since 1882. Yet, finally, this iconic basilica is in its last phase of development, 135 years later. Inspired by nature and faith, this towering building is an ornamental wonder full of intricate detail and is most certainly a must see when exploring the city. The basilica is projected to be completed in 2026, which will be the centennial of Gaudí's death.
05
Taste exotic fruits and veggies at La Boqueria.
Right off the famous La Rambla Boulevard is where you'll discover one of Europe's largest and most famous food markets: La Boqueria. This produce market houses some of the greatest color and smell sensations in the entire country. Overflowing with flavor-packed, exotic fruits and vegetables, you would do your taste buds a disservice if you didn't make a detour here. There is also a sea of sweets, cheeses, meats, and seafood, so good luck choosing where to even begin!
06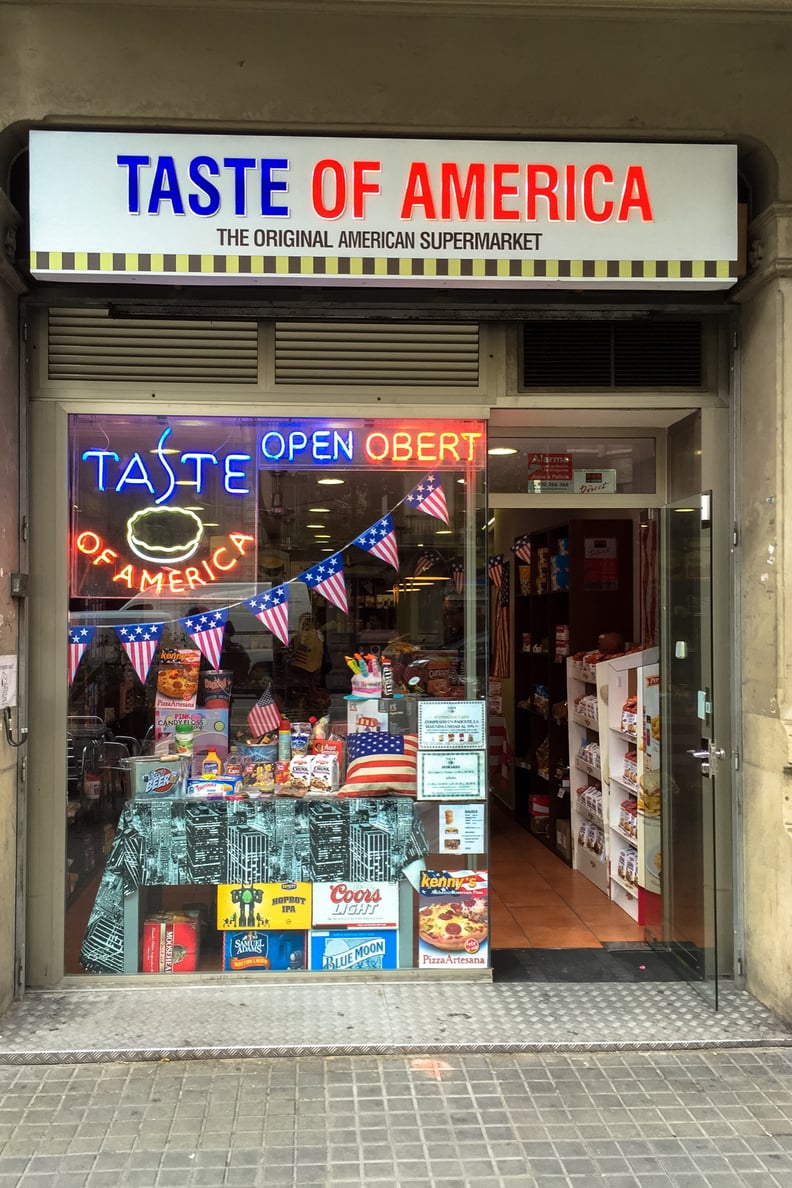 Discover Barcelona's original American supermarket.
Who knew an original American supermarket could be found nestled in the heart of Barcelona? If you're craving familiar tastes after chowing down on exotic foods, check out Taste of America. Adored by locals and tourists alike, it is here you can find favorites such as Nerds and Reese's, peanut butter, and beef jerky, all imported directly from the United States.
07
Enter the sweet world of Happy Pills.
At first glance, Happy Pills might look like a pharmacy, but take a step inside and you will find the coolest candy shop in all of Barcelona. Designed to deliver a "sweet remedy for everyday pains," this family owned shop sells everything from colorful gummy candy to unique-flavored jelly beans and other sugary confections.
If you're craving something sweet, go here. You can pick from different size "pill" bottles and stuff them full with as many tasty treats as desired. Happiness guaranteed!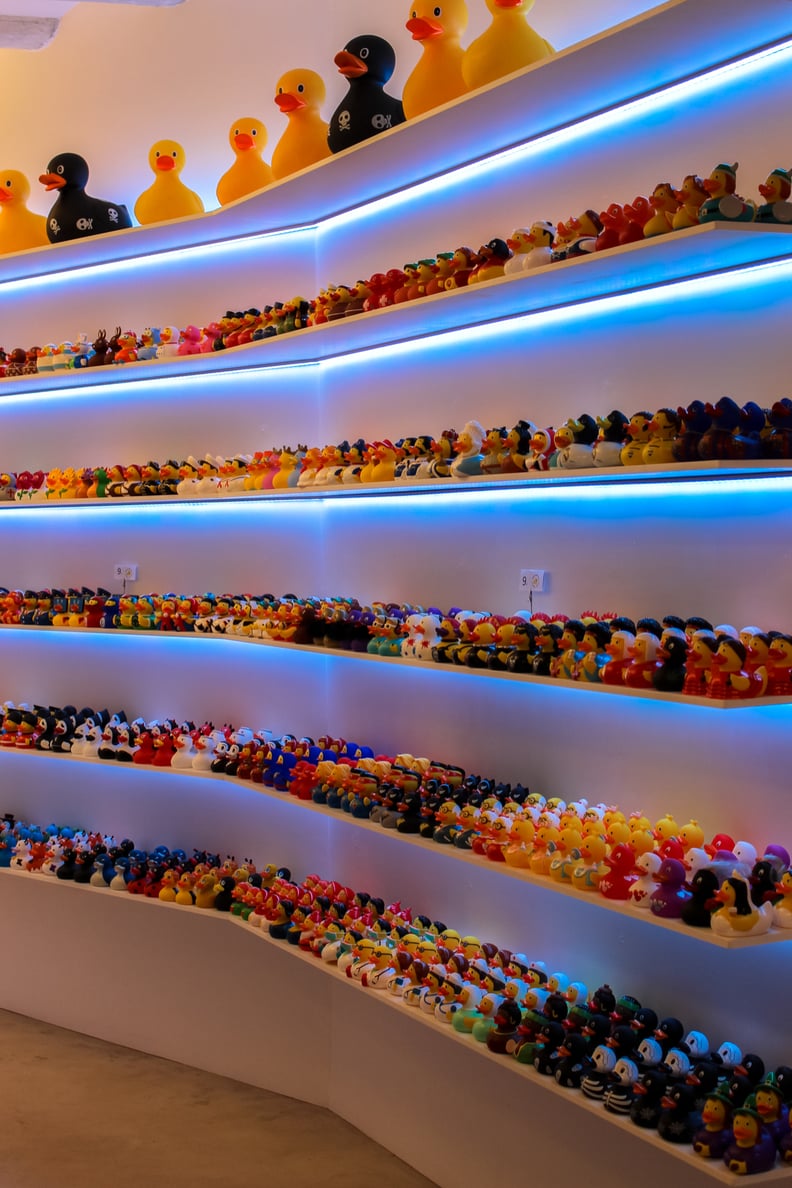 Fun fact: along with Happy Pills, Barcelona is packed to the brim with eclectic stores that will bring back childhood nostalgia. For instance, just look at this shop solely dedicated to rubber ducks. Now, if rows upon rows of cute and colorful rubber duckies don't make you smile, then I don't know what will!
08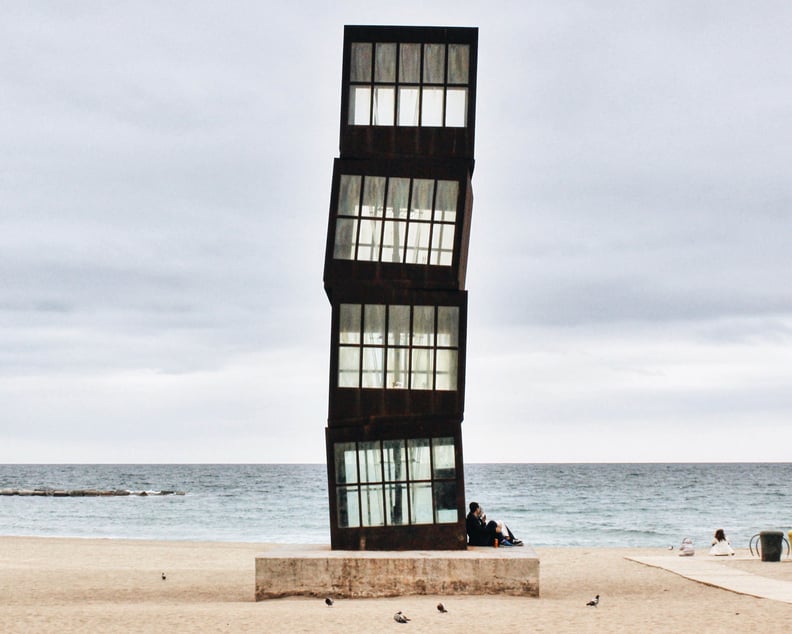 Become inspired by "The Wounded Shooting Star."
The L'Estel Ferit — also known as "The Wounded Shooting Star" — was designed by a German artist, Rebecca Horn, to pay tribute to the city's fishing districts and has since become an iconic seaside landmark. Silhouetted beautifully against the calming waters, you can't help but become instantly inspired by this rustic glass tower.
09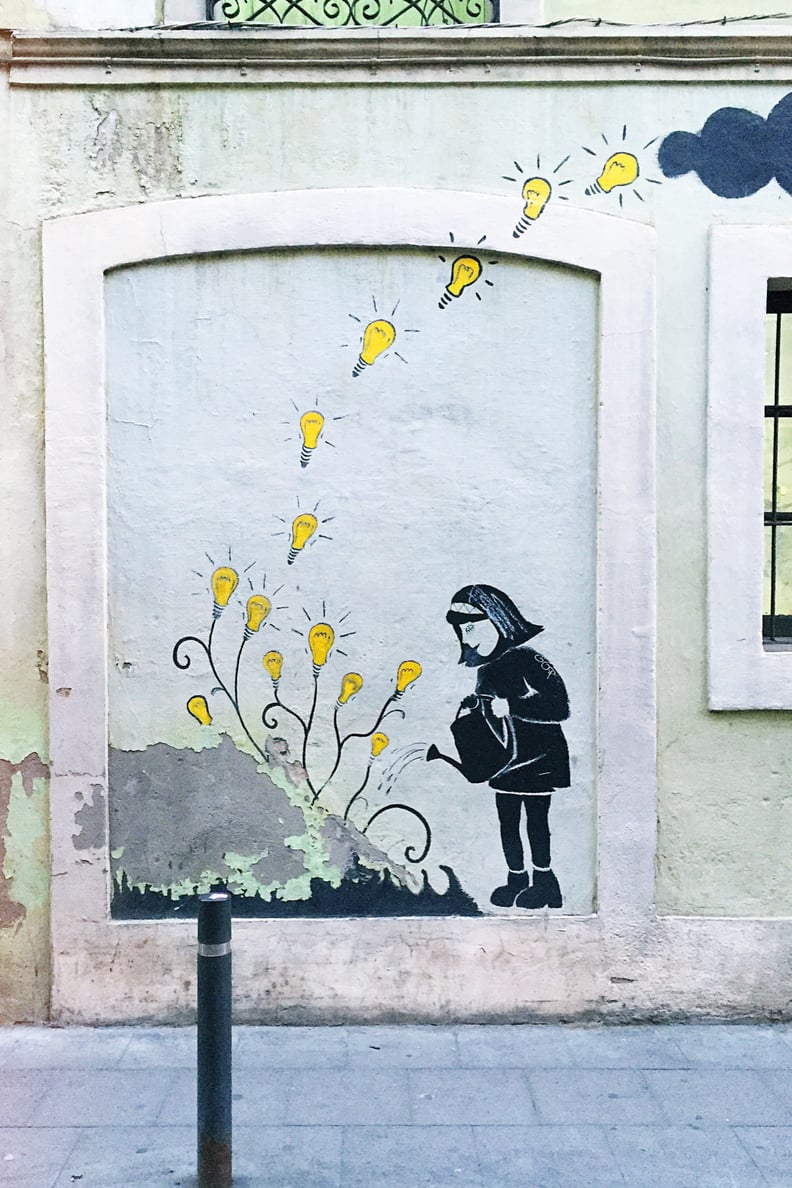 Awaken your creative side with the spectacular street art and graffiti.
While the streets of Barcelona are lined with awe-inspiring architecture, it is the thought-provoking street art and graffiti that brings the city to life. If you happen to be limited on time during your visit, I recommend skipping the museums and discovering the stunning artwork right at your fingertips . . . for free!
10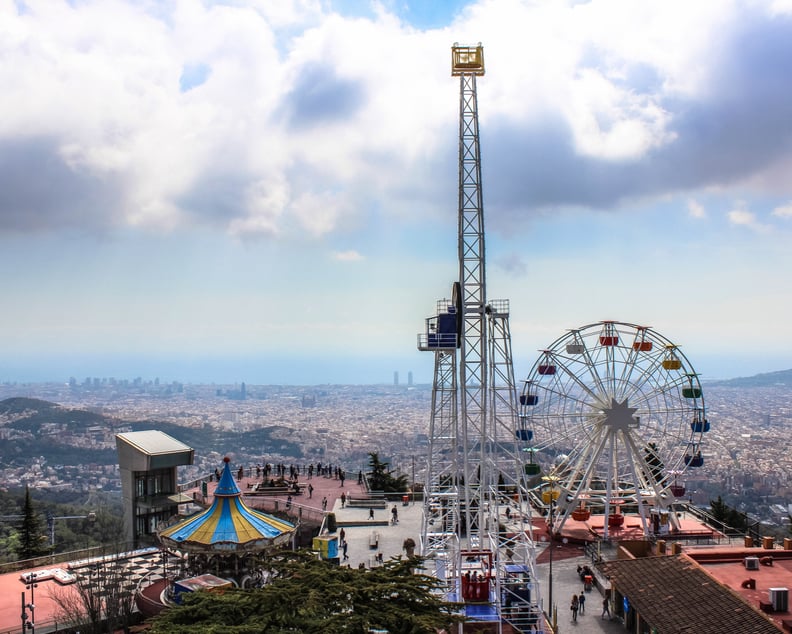 Enjoy thrilling rides overlooking the city atop Tibidabo Mountain.
What better way to end your journey than by experiencing the magic of Tibidabo Amusement Park? Perched high atop Tibadabo Mountain, this historic park offers sweeping panoramas of the city down below, and with more than 30 thrilling attractions, it has a something for every interest.
If you're seeking a true awe-inspiring experience, take a spin on the rainbow-colored Ferris wheel right as the evening pulls the sun down for the day. But be warned: chances are you'll be left speechless.