Why Telling a Love Story During 2020 Was So Important to This Filmmaker
When filmmaker Nicki Sun found out she had the opportunity to make a mini documentary in 2020, she knew it needed to be a love story. With so much fear, anger, and anxiety in the world right now, focusing on love, joy, and happiness felt like an urgent mission to Nicki.
That's why she chose to focus on Esther and Paulo, a Los Angeles-based couple who dated and eventually got engaged during the pandemic. Unlike couples who were tested by constantly being together, Esther and Paulo got even closer while sheltering in place. He eventually proposed to her with an intimate homemade video featuring cameos from all their family and friends. "Their story is beautiful and to be able to tell that is such a privilege," Nicki said.
Of course, telling someone's love story is an incredibly personal thing — and a huge responsibility that Nicki didn't take lightly. "For me, it's very important to let subjects know that they're in good hands and they can trust me," she explained. Nicki's background as an on-camera host and interviewer also helped her approach the story in a sensitive way. "I know what it's like being on both sides of the camera and it allows me to tell the story in a way that's thoughtful."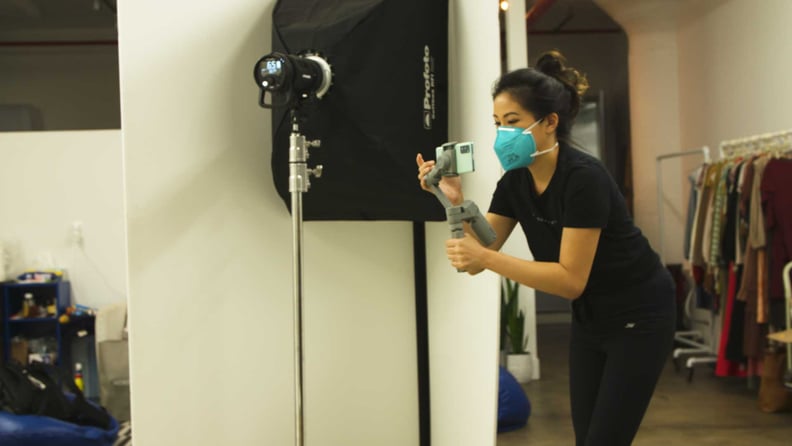 Given that this is 2020, Nicki also had to confront another challenge: filmmaking in the era of COVID-19. Additional safety protocols and limits on where they could and couldn't shoot added another layer of logistics to the process, but Nicki said she actually didn't mind the extra challenge. "Filmmaking in 2020 has tested me as a filmmaker but it has also proven to me that I have grown so much," she said. "It's given me this opportunity to really fall in love [with] and reconsider what I love about filmmaking so much."
Nicki also filmed the entire mini documentary on the Samsung Galaxy S20 FE 5G, a smartphone that packs the power of a professional camera into a conveniently portable format. Nicki used Pro Mode to shoot 24 frames per second – specs that rival the most respected cameras in the game — without lugging tons of camera gear around.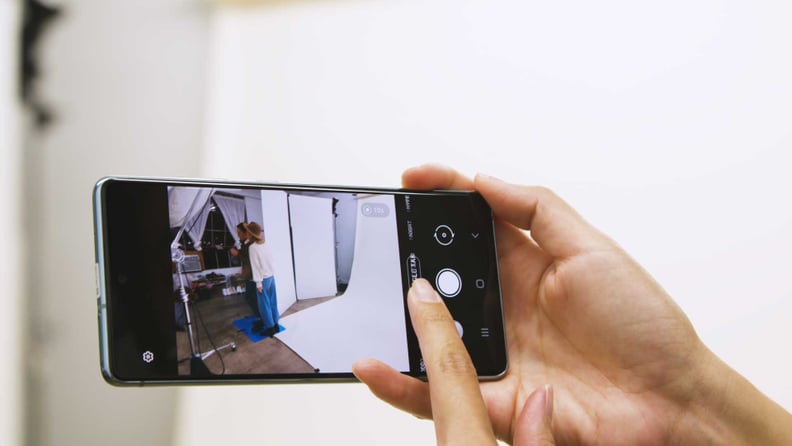 Plus, the fact that the Galaxy S20 FE could also capture bright night shots, stunning Hyperlapse videos, and more let Nicki inject some lighthearted fun into the mini documentary. When she wanted to try something different, the phone's superior in-camera stabilization even allowed her to shoot without a stabilizing tripod or gimbal — something rarely done in filmmaking.
Being able to change her game plan minute by minute gave Nicki the freedom to adapt on the fly as inspiration struck. Using the Galaxy S20 FE 5G to shoot her mini doc also made Nicki realize how important flexibility is. "The best camera is the camera that you have now," she said. "What it comes down to is the story you're telling."
At the end of the day, Nicki hopes her mini documentary helps inspire people — to have a little faith in dating, to believe in love, to find some hope in a year that's been rather bleak. "Right now, everybody wants to find connection and not feel so alone," she said.
Get a Behind the Scenes Look at the Filmmaking Process
Watch the Mini Documentary