Why Take a Regular Train to Machu Picchu When You Can Take This Luxury One Instead?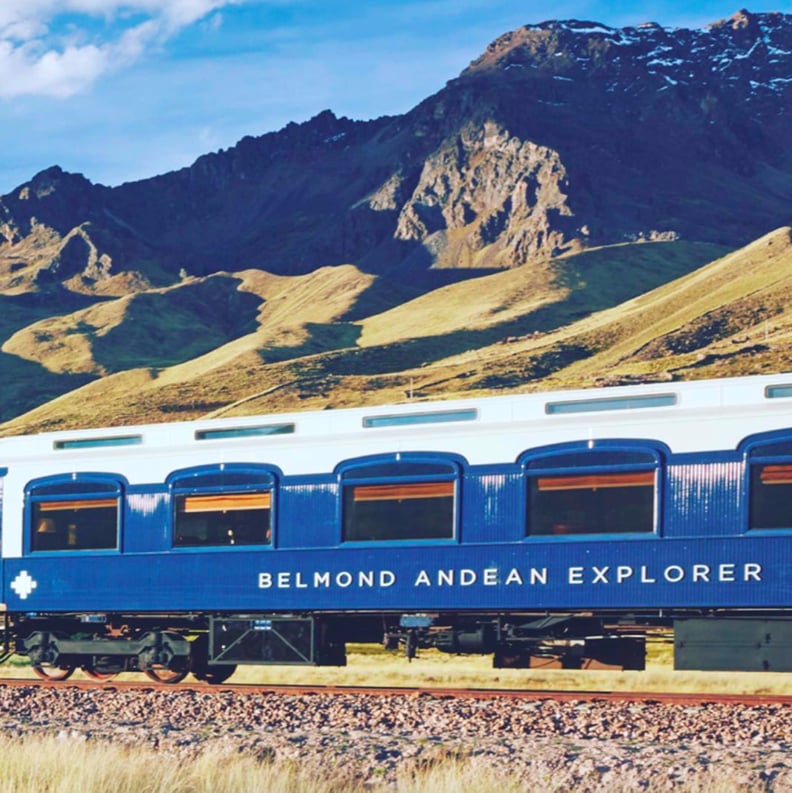 The Belmond Andean Explorer Train is in a class of its own. This ultraluxurious train in Peru provides a comfortable place for passengers to sleep during their journeys and travel in style. The train offers four different cabin styles, all with beds and en suite bathrooms, and travelers can pick from trips that will take them to the most beautiful sights in Peru. Whether you want to travel through Cusco or Lake Titicaca, you can do it in style on board this train.
Aside from the gorgeous sleeping accommodations, passengers can also spend time in the common areas, like the piano bar, and make friends while you all speed through Peru's landscapes and climb as high as 14,000 feet in elevation. You can also take in the sights from the open-air carriage at the back of the train, and rumor has it the train will have a spa car sometime in the future.
To get a feel for just how swanky this train is, keep reading for more photos, and if you decide to head to Peru soon, make sure to stop in Cusco before heading out to Nazca to see the lines.