7 Must-Visit Beaches Maui Has to Offer
Among the eight main islands that make up Hawaii, Maui (aka the Valley Isle) is one of the best spots to visit if you're looking for fewer tourists and abundant gorgeous beaches. In fact, the low-key island offers so many options that it was difficult to visit them all on my most recent five-day trip. The upside is that it forced me to choose between the best of the best. Ahead are a mix of local favorites and popular must sees you won't want to miss if you're ever in paradise.
01 Napili Bay (Lahaina)
Napili Bay was hands down my favorite beach on my entire trip. Its nearly waveless waters were some of the clearest on the island, making this one worthy of multiple visits in one stay. You will have to share the beach with resort guests, but I promise you won't mind once you see just how stunning this strip of paradise is. Napili is also ideal for travelers with small children as the water is shallow and calm.
02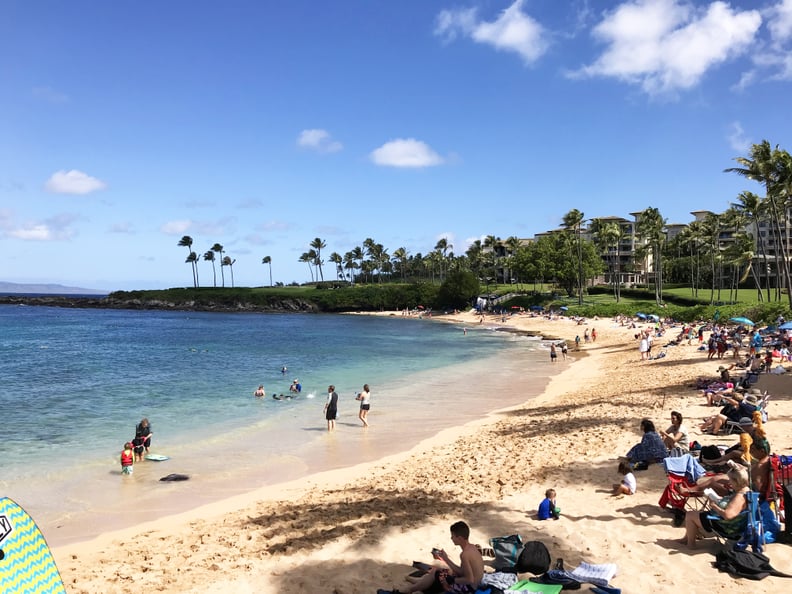 Kapalua Beach (Lahaina)
Just a two-minute walk from Napili Bay is the gorgeous Kapalua Beach. Even though this small spot is just right over the rocks, marine life is as different as night and day. Kapalua offers amazing snorkeling, thanks to its abundant biodiversity and coral life. Snorkelers are guaranteed a memorable experience with a chance of swimming with giant sea turtles like I was lucky enough to enjoy. Pro tip: arrive early because parking is limited.
03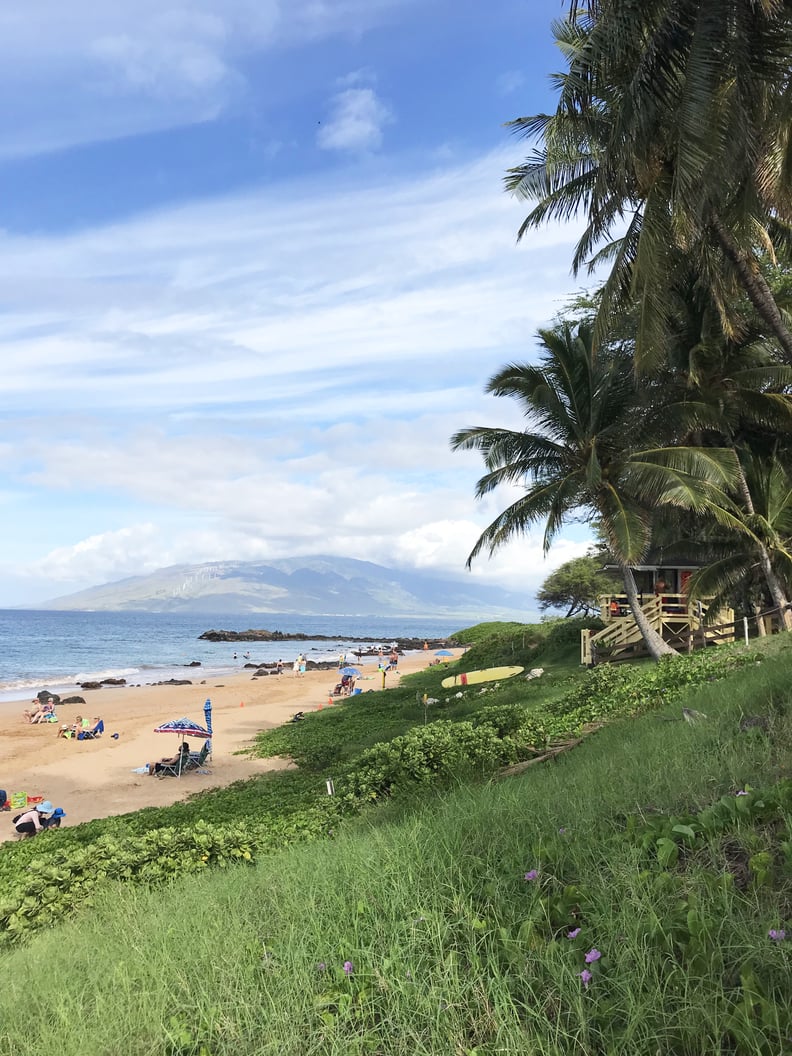 Kamaole Beach Park III (Kihei)
If you're staying around the area of Kihei, be sure to check out all three Kamaole Beach Parks. Number three, however, tends to be a favorite among South Maui locals (as well as myself) because of its large grassy park. The sand is also unbelievably soft while the water is great for boogie boarding.
04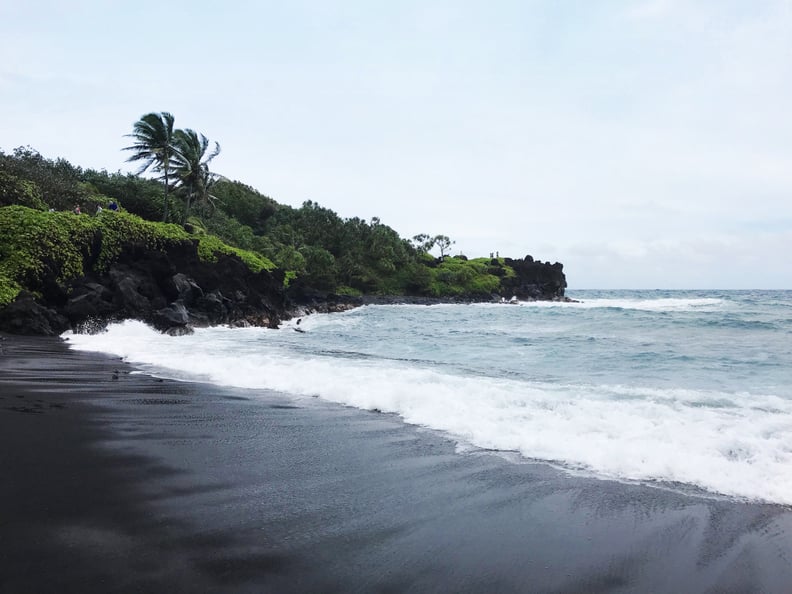 Pa'iloa Black Sand Beach (Hana)
While making your way through Road to Hana, you won't want to miss Pa'iloa Black Sand Beach at Wai'anapanapa State Park (mile marker #32). This small stretch is a Maui must see for its unique sand and lush, tropical surroundings. Swimming is only possible when the water is calm, but its beauty alone is worth the visit. If you're feeling adventurous, there are also lava caves with freshwater pools nearby.
05 Maluaka Beach (Wailea)
Located along the Wailea-Makena coastline is Maluaka Beach, aka Turtle Town. This hidden gem is a great spot for snorkeling and is often free of crowds, despite sitting adjacent to the Makena Beach & Golf Resort. Though I didn't spot any turtles during my visit, they're known to frequent the area year round. If you plan to snorkel, follow the reefs to the beach's south end for the most marine life.
06 Wailea Beach (Wailea)
Due to its popularity and location near the Four Seasons, Wailea Beach definitely has a resort vibe to it. However, it doesn't get crowded to the point of feeling cramped. Its cleanliness, picturesque views, and calm waves make this one a no-brainer. Visitors are also able to rent kayaks, umbrellas, and chairs for a fee.
07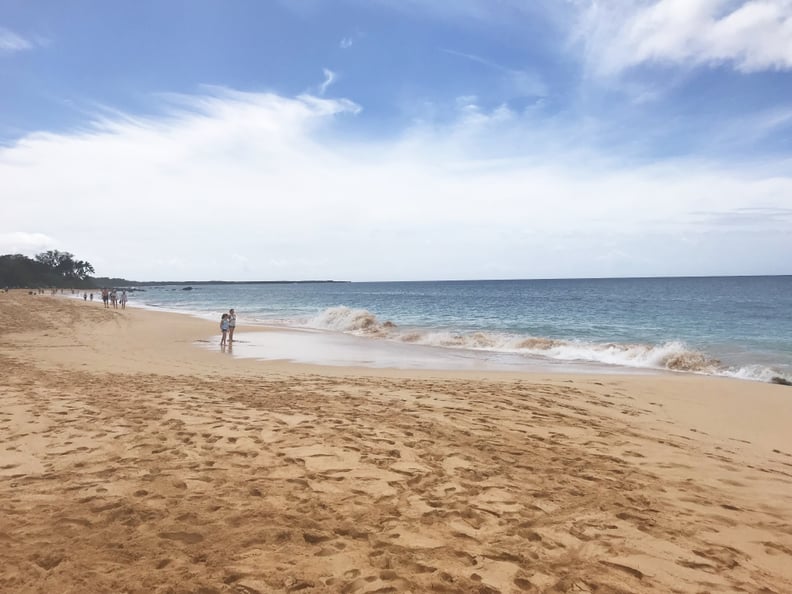 Makena Beach (Wailea)
Makena (or Big Beach) is one of Maui's most popular beaches. It truly lives up to its name and offers plenty of space for visitors. Depending on the day, its waves may be too dangerous to swim in, but there are lifeguards stationed just in case. The sand is amazingly soft and flat — ideal conditions for sunbathing and relaxing. Just on the other side is Little Beach, a smaller beach where swimsuits are optional.