13 of the Best Travel Apps That Will Make Your Vacations a Breeze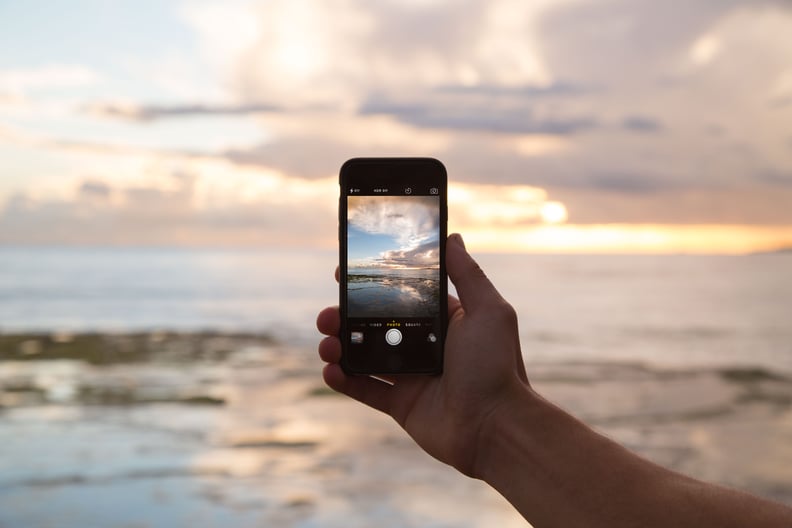 Unsplash | Jordan McQueen
Traveling is a pain, but thanks to technology — and the handy creation of apps — it's getting easier and easier. But with so many app options out there, it's normal to feel overwhelmed and not know where to start when it comes to narrowing them down to the best of the best. That's where we come in! Whether you need help organizing your travel plans, getting to the airport on time, booking the best hotels, or finding fun activities to ensure you have the trip of a lifetime, we've got an app recommendation for you. So if you have some exciting trips coming up, don't leave home without downloading these 13 remarkable apps to make travel easier than you ever imagined.
01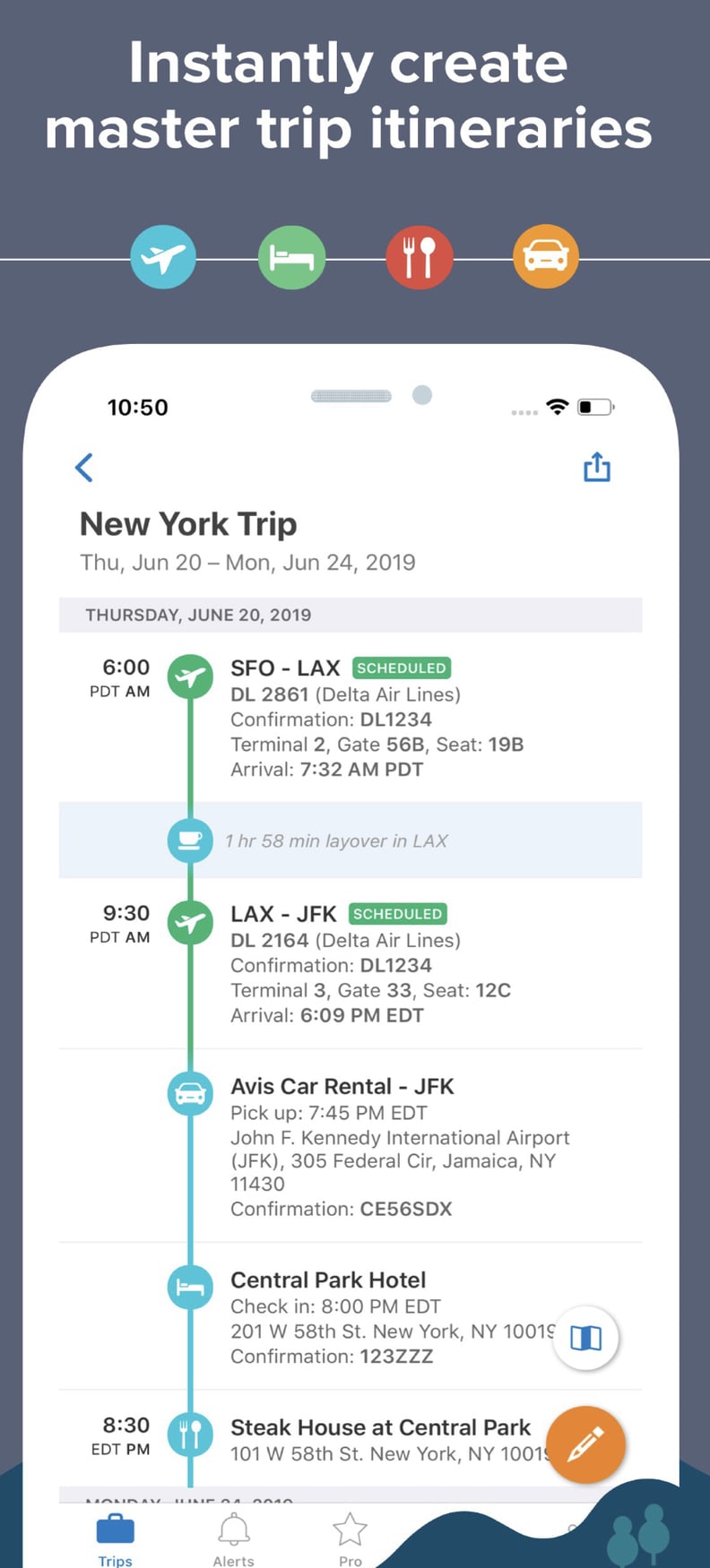 TripIt
Easily the best and most intuitive all-in-one travel organizer, TripIt is available for both iPhone and Android users. Once you connect your email and TripIt account, the app pulls any booked travel emails you receive and magically creates a master itinerary for each trip. Information is automatically organized and easy to read — even if you lose WiFi. There's also an option to forward trip plans to family and friends, so your loved ones always know where you're supposed to be and when (an invaluable safety precaution every traveler should take advantage of).
TripIt is completely free to use, but the pro version ($49/year) includes extra helpful features like real-time flight alerts, gate changes, and cancellation updates. TripIt Pro will even look up alternate routes if your flight is canceled.
02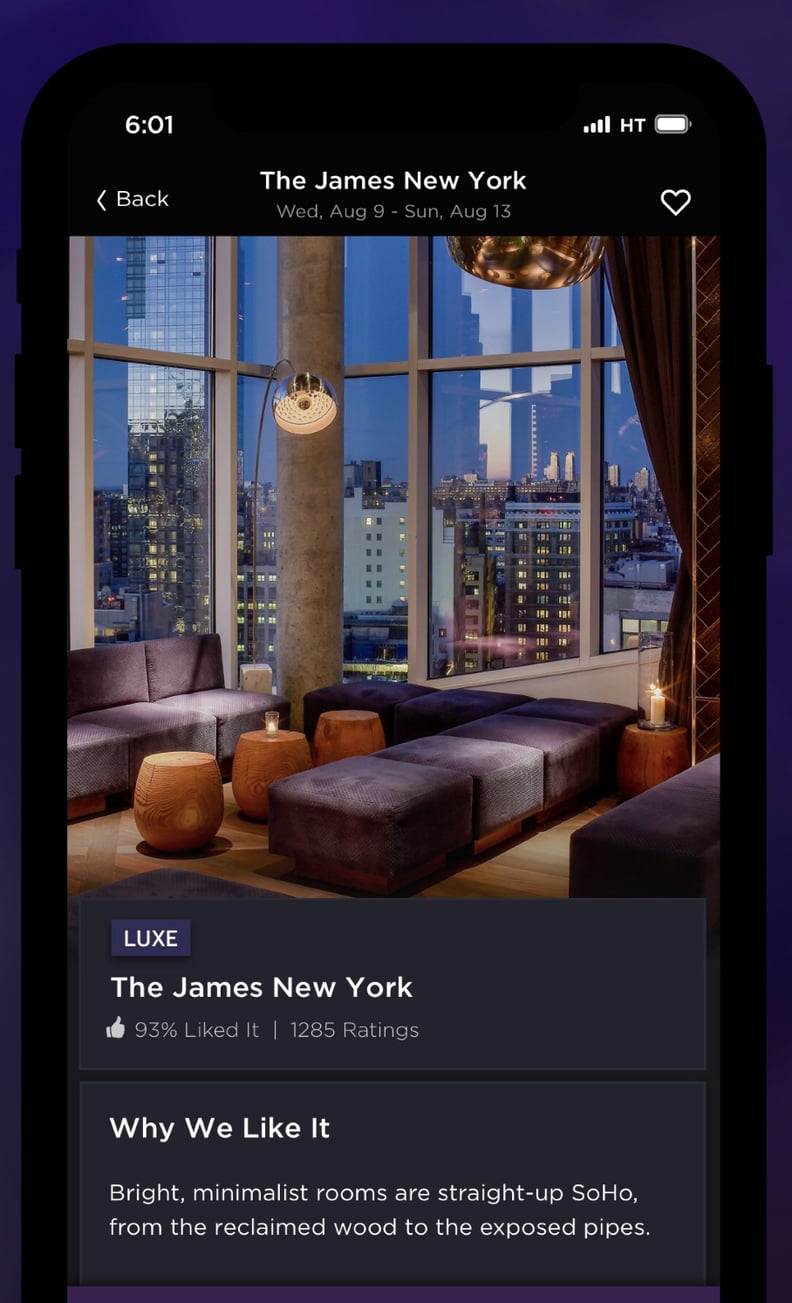 Hotel Tonight
For the last-minute travel planner, Hotel Tonight will connect you with jaw-dropping discounts on empty hotel rooms. Although the name sounds like it can only be used for day-before bookings, discounts can be found up to a month in advance.
The app really shines by brilliantly organizing hotel information in easy-to-read sections, helping you decide quickly which hotel is best for you. The "How We Stack Up" section visually shows you Hotel Tonight's cost compared to other booking engines. The "Why We Like It" section gets to the point in four sentences or fewer, detailing why it thinks the hotel is hip, a great value, or worth the extra money. Key amenities are bullet-pointed so you can quickly see if they have a pool or if they're dog friendly.
03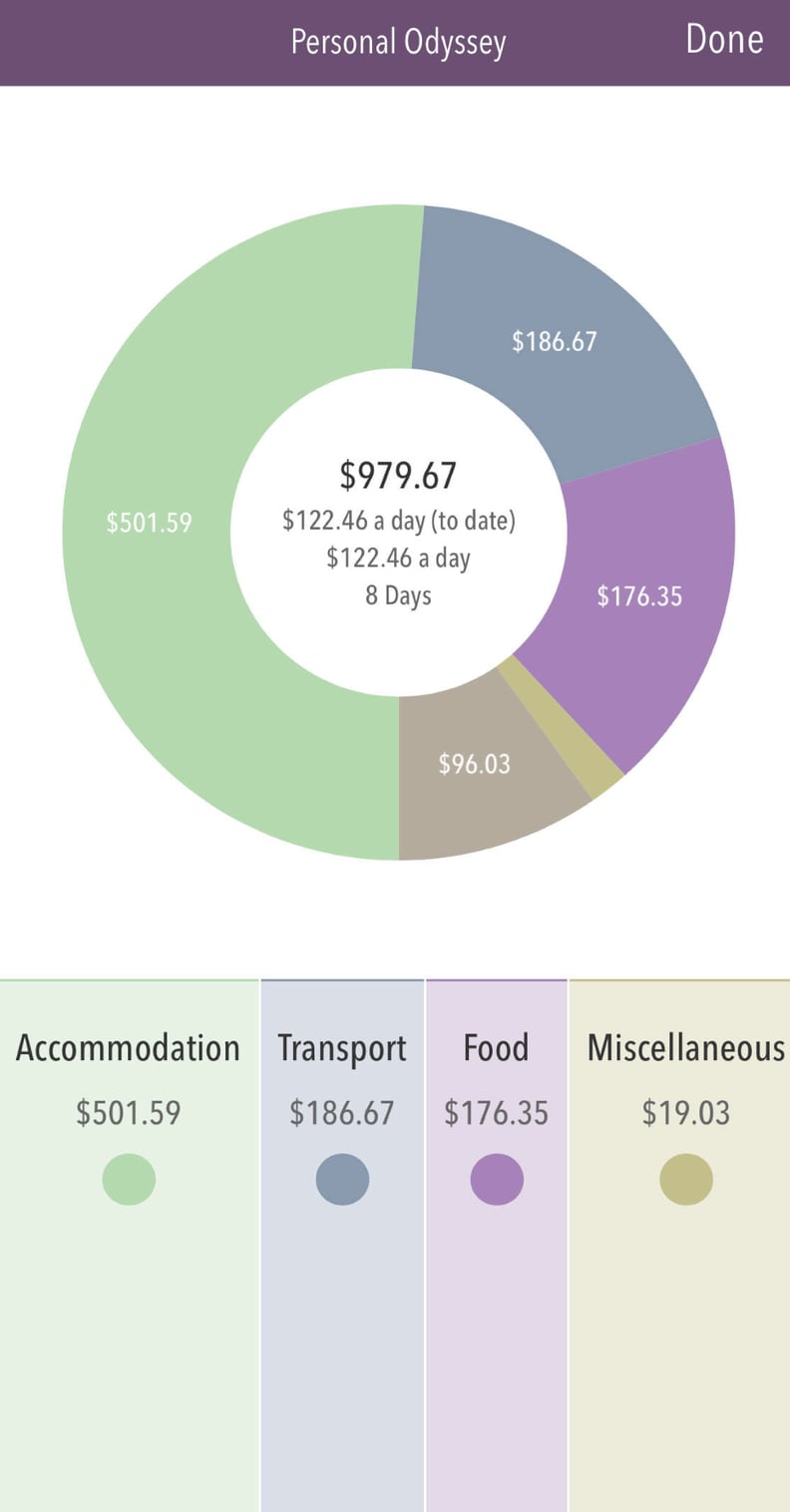 Trail Wallet
Make sure you stay within your budget with Trail Wallet, a travel expense tracker. The app has tons of useful features, from organizing your expenses by trip or by month to setting up a daily budget. Adding expenses to the app is extremely easy. Once you get the bill, pull out your phone, add the amount using the Quick Add screen, and boom — done.
04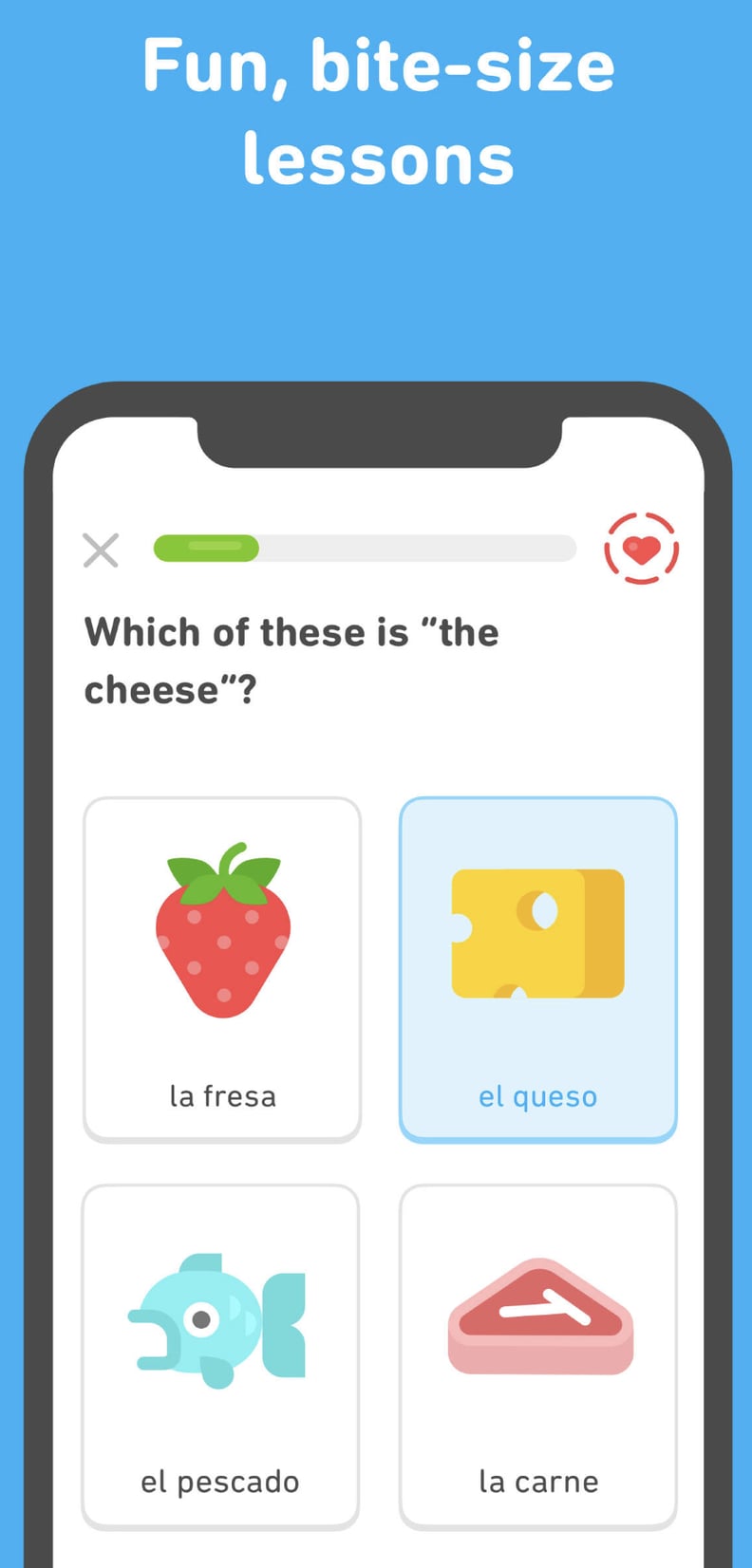 Duolingo
Language barriers can be found in some of the top destinations across the globe. Duolingo, another completely free app, uses repetition and review to help you learn new languages fast. I like to download a couple of lessons before leaving and use the time en route to work through them. Remember, the goal isn't to become fluent, but simply to learn enough to get by.
05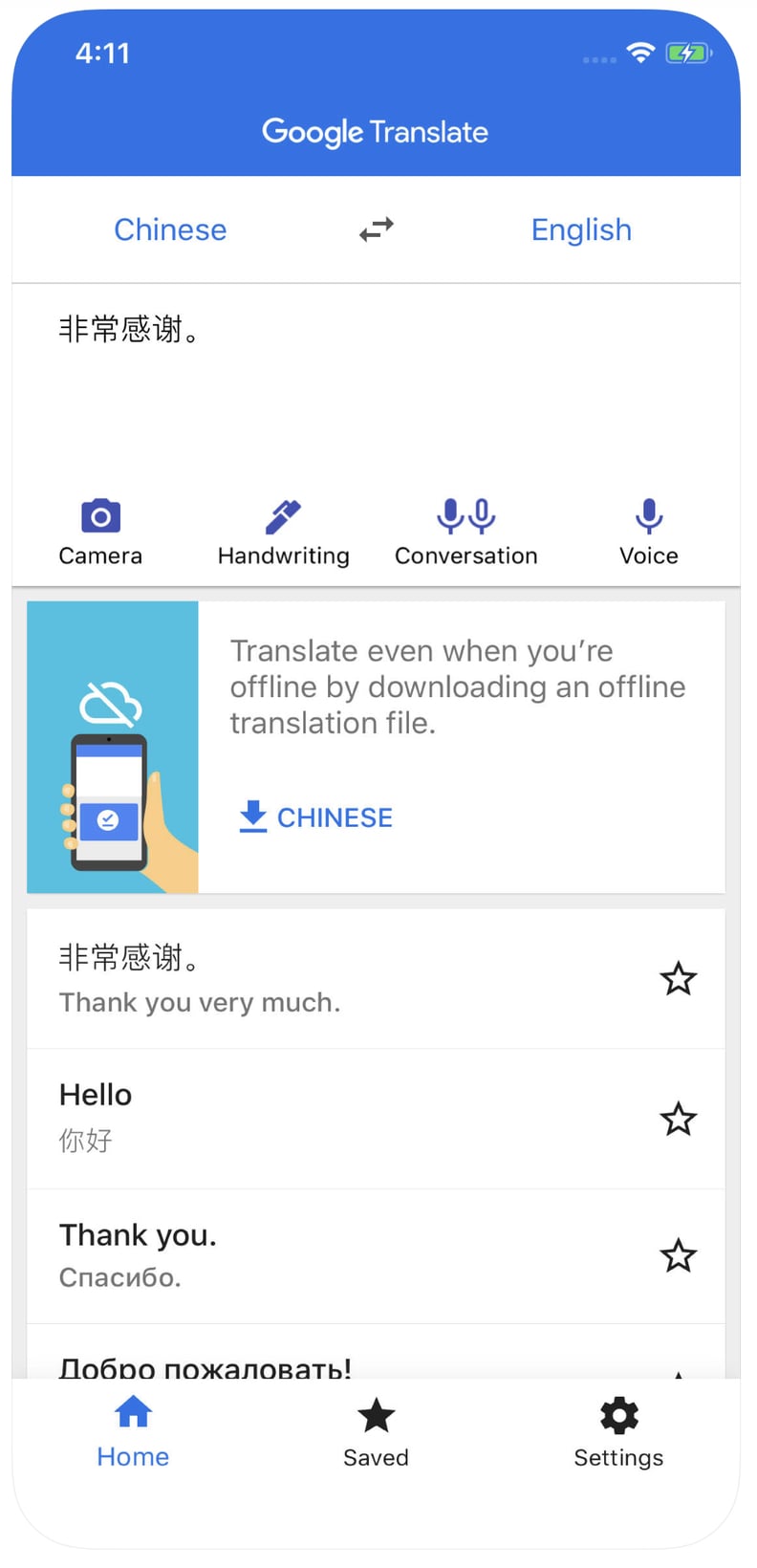 Google Translate
If you aren't sure about learning the language before you go, be sure to download a free, offline language pack inside Google Translate. Getting a translation is as simple as pointing the camera at a piece of text — like a menu or sign — and letting it scan the words. The app can also help you speak to locals, even if they don't speak a lick of English. Simply type in a sentence and let the app speak for you.
06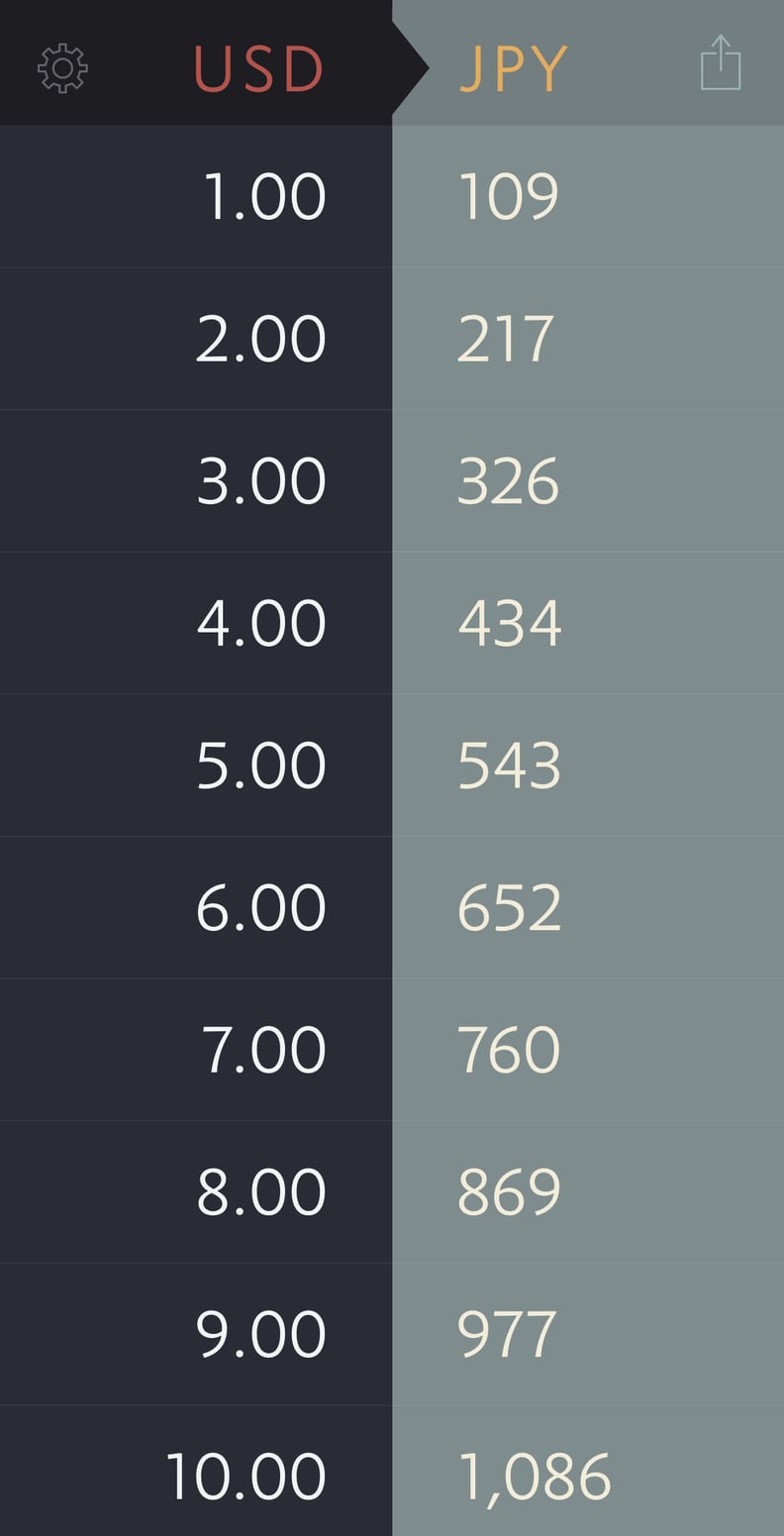 Elk Currency Converter
Easily overlooked, a currency converter like Elk Travel is an app you're bound to use multiple times a day on every trip you take out of the country. Elk's clean and clutter-free design converts currency fast and accurately. Overspending or foolishly passing on that gorgeous scarf you thought was too expensive will quickly become a thing of the past.
07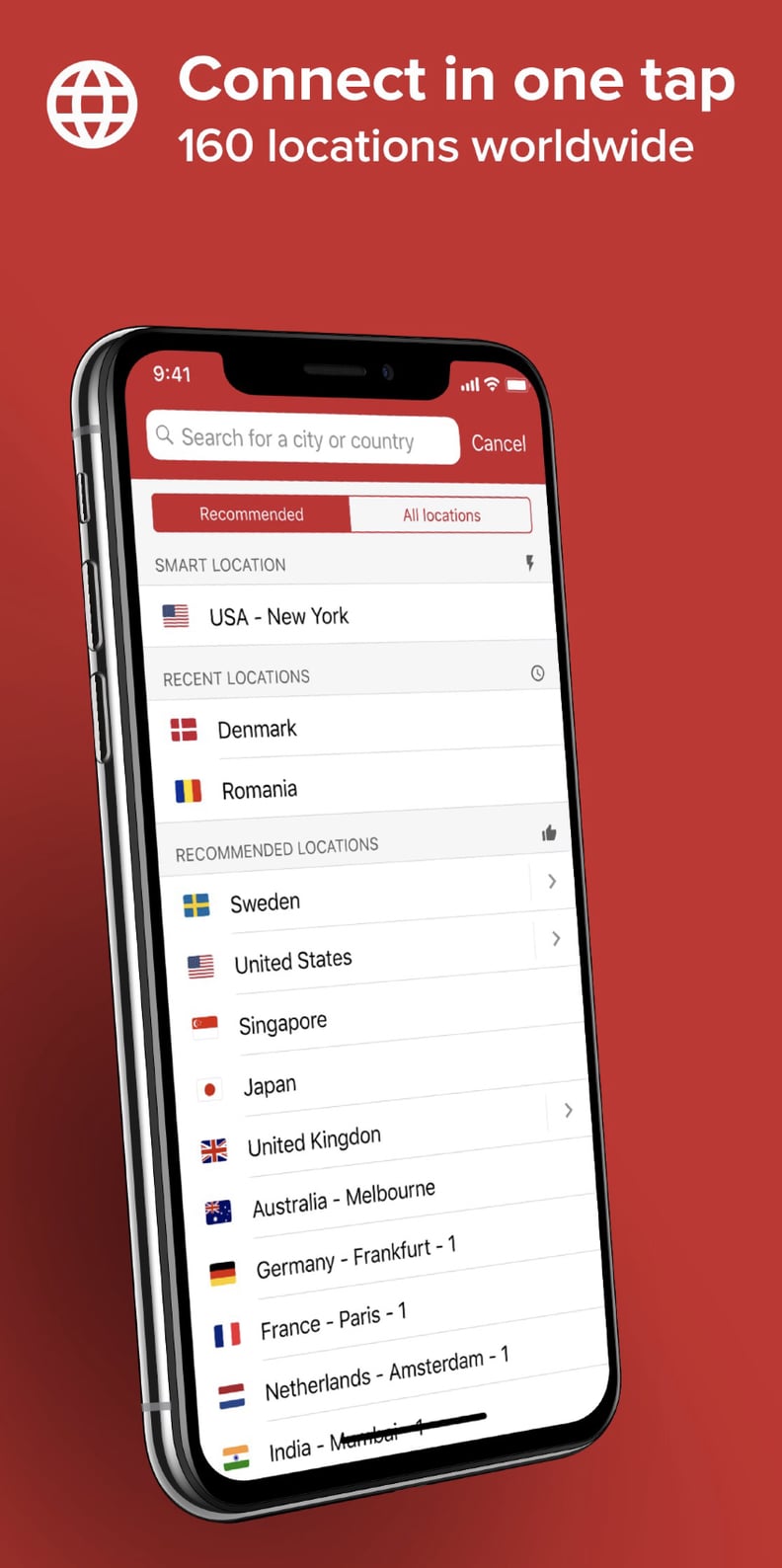 ExpressVPN: VPN Proxy For WiFi
Although I recommend always using a VPN (virtual private network) for added security when traveling, certain destinations — like China — are nonnegotiable and a VPN is necessary. It will keep you connected to any apps that may be blocked while at your destination. If you're into podcasts, you've probably heard of ExpressVPN. While some overadvertised products are overhyped, this is not one of them. It really is the best and most consistent service out there.
09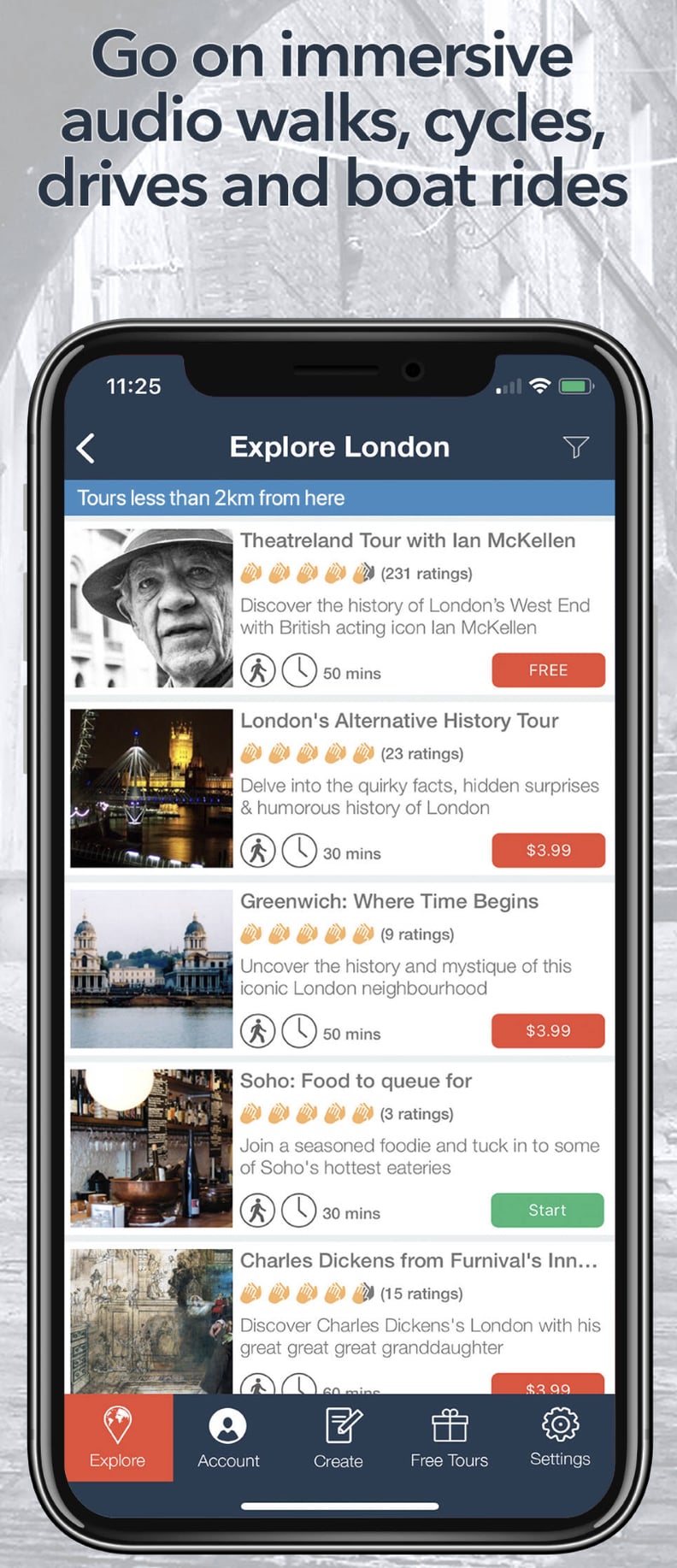 VoiceMap Audio Tours
A great app for budget travelers, VoiceMap Audio Tours offers GPS-guided audio walks for cities around the world. Audio tours are uploaded and narrated by locals — the ones who know a city inside and out. It gives you a chance to learn interesting facts or find hole-in-the-wall spots to relax. Its current catalog includes hundreds of cities from NYC to Madrid to Cape Town to Bangkok.
10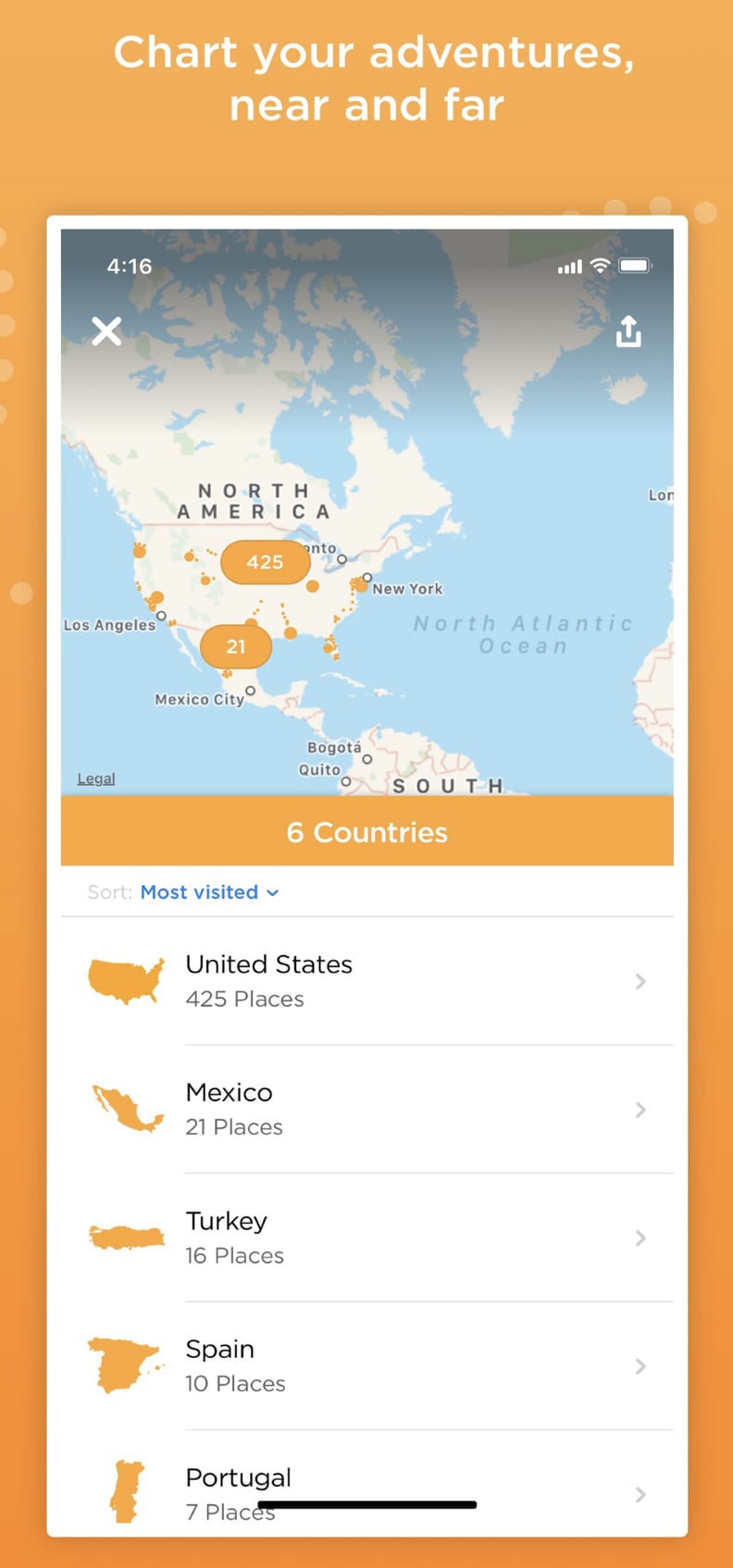 Swarm
Part journaling, part safety, part travel tips, Swarm, previously known as Foursquare, uses GPS to help you check in and create an interactive record of all the places you've visited on any given day. I know you can find similar features on Facebook and even Google Maps, but I like the privacy of Swarm. Only my closest friends, my husband, and my parents have access to my Swarm check-ins. If I'm traveling solo, my mother has peace of mind that I've made it to my hotel or hostel safely each night.
Another great feature is the travel tips that are displayed after each check-in. These tips can be anything from the best appetizer at restaurants to hidden gems you can't miss at a museum. The best part is when a friend asks for my travel advice on a place I've visited months or even years ago, I can pull up the app and see exactly where I went.
11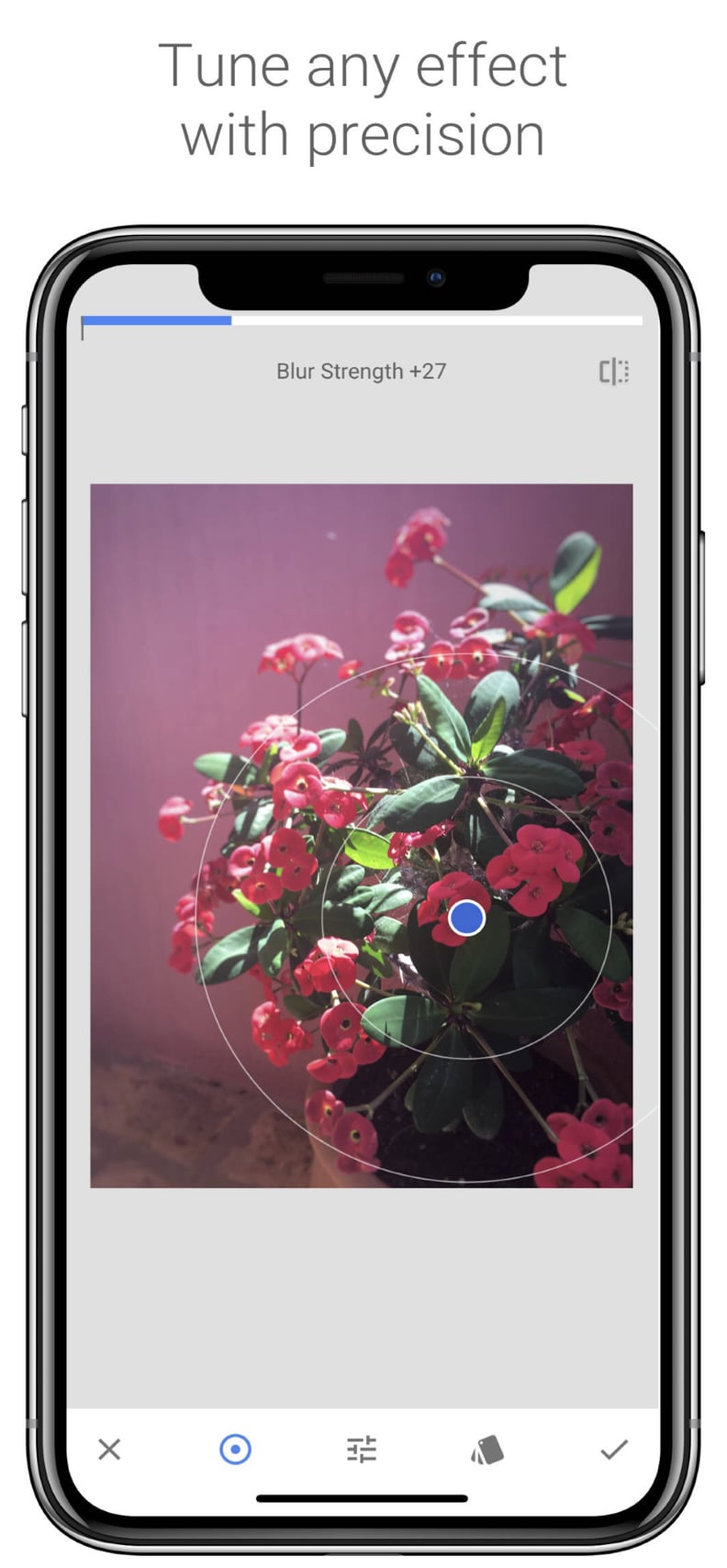 Snapseed
You'll want to edit those amazing travel photos on the go to post to Instagram. Snapseed, powered by Google, is one of the best free apps for photo editing. It's also really easy to use, which makes it stand out from similar apps. Sliding scales and simple color selection will help your photos go from "meh" to "wow."
12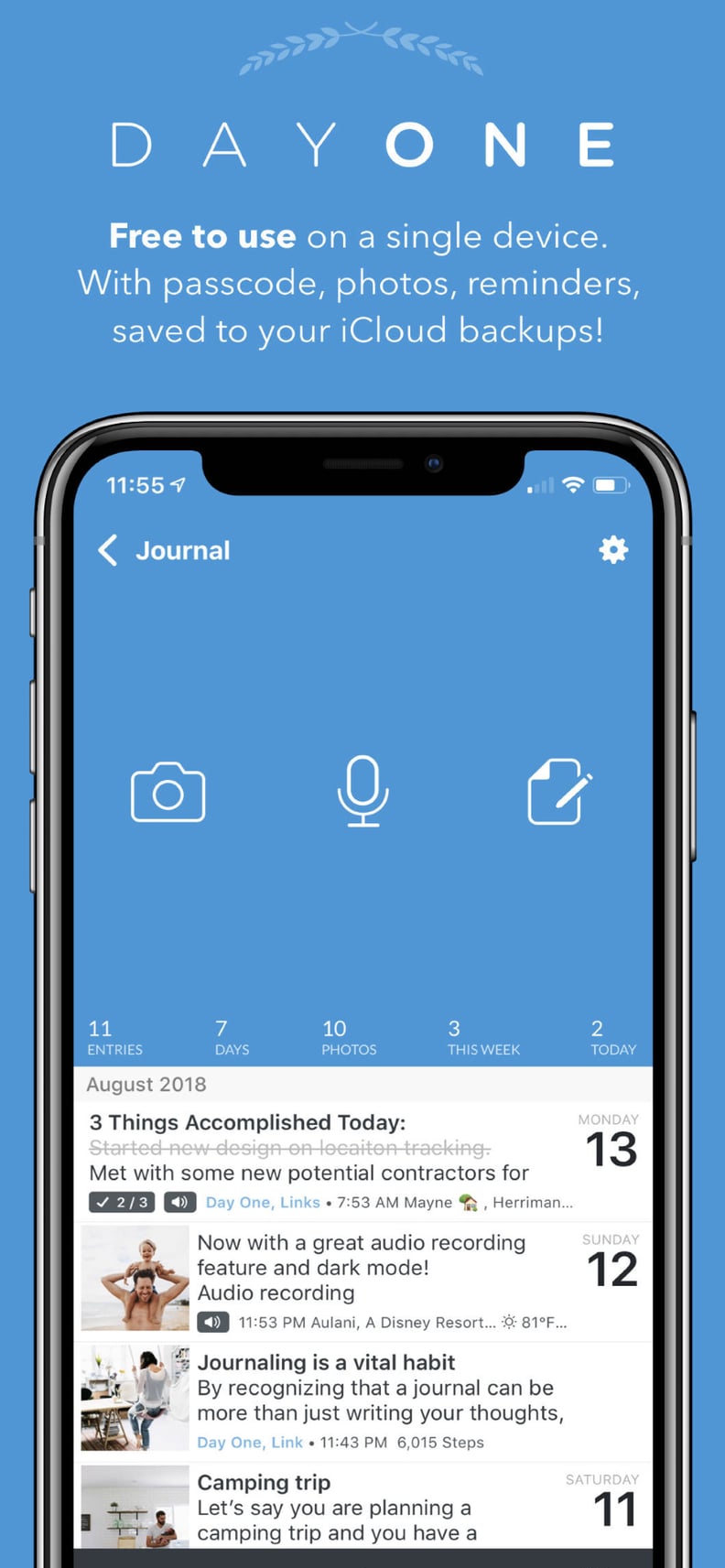 Day One
Although posting to Instagram is great, there's nothing wrong with wanting to keep some thoughts and photos private. Day One, which basically acts as a travel journal, allows you to add multiple photos, audio, or even drawings to a single entry. I also love the ability to add tags to entries. This makes it easy to pull up any thoughts and photos from past trips to specific locations or from certain time periods.
13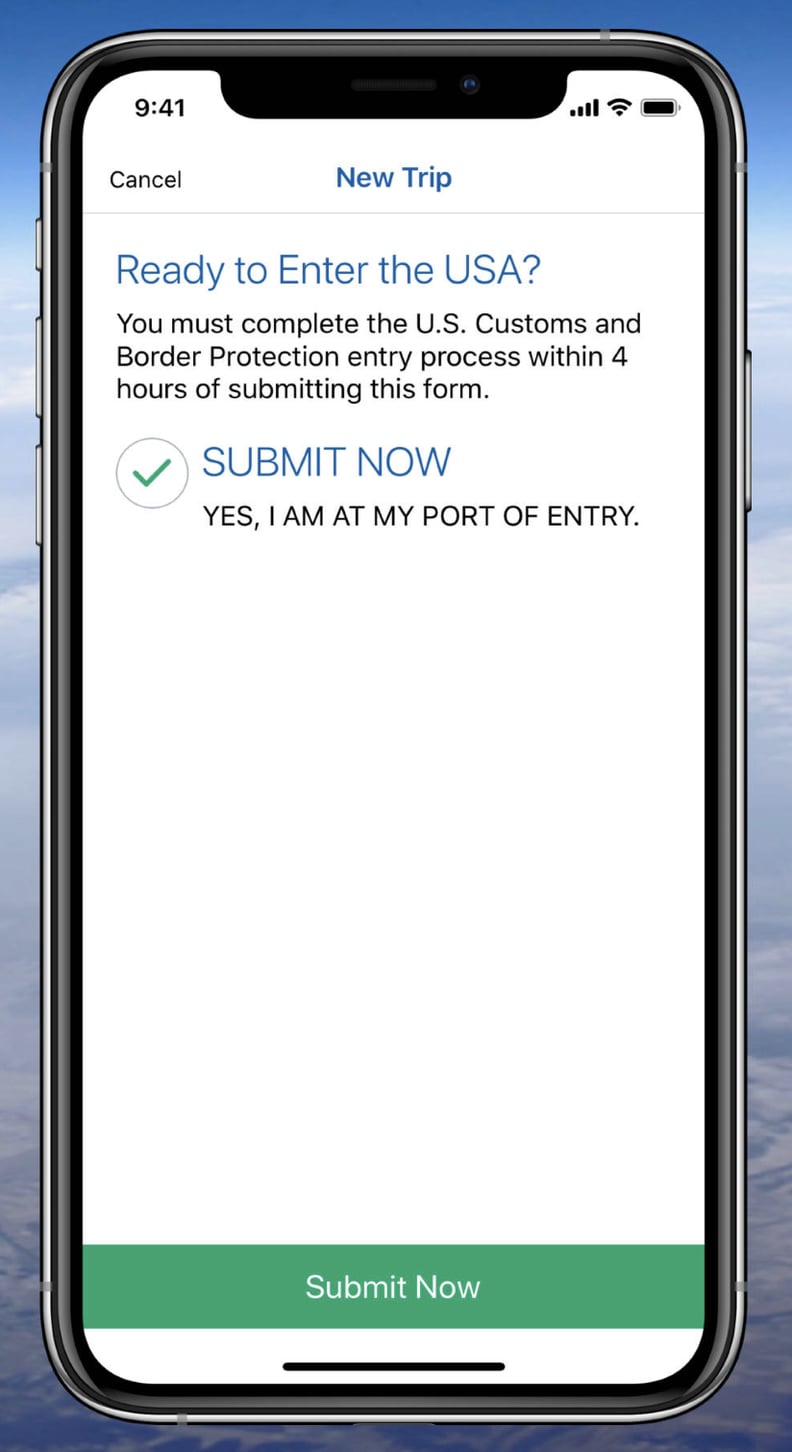 Mobile Passport
After a long trip, all you want to do is get home and not wait in long airport lines. The Mobile Passport app allows users to use their mobile phone to submit passport and customs declaration information directly to US Customs and Border Protection. You'll answer a couple of questions about your trip and confirm your flight information before being given an encrypted barcode that's valid for up to four hours. That means you can skip the traditional paper forms and have everything in the palm of your hand. Mobile Passport expedited lanes are currently available in about 30 airports. Just don't forget your actual passport!
14