CVS Summer On-the-Go and Weekend Packing Essentials
Ready For a Summer on the Go? Meet the 23 Essentials That'll Prepare You For Any Activity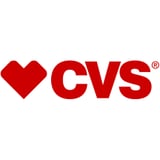 We've partnered with
CVS®
to share everything you need this summer — no matter where your plans take you.
If you're like most people, you're probably raring to get outside this summer, even if it's just out on the porch or your parents' pool deck. Still, we're officially planning for a summer on the go, which means it's time to shop for the season's essentials.
From foolproof sunscreen to snacks that will actually keep you full while spending six hours on the beach, we've rounded up the on-the-go necessities you should include in your summer plans. Bonus: if you're a last-minute packer, or you simply forgot something you and your family desperately need, almost everything can be found at your local CVS® store.
Food — no matter what your plans are — is a necessity. Whether you've got a picnic scheduled with local friends or a long weekend planned with the family, a mix of salty treats should fill your shopping list. While almonds and trail mix will keep everyone satisfied for hours (seriously, good luck taking home leftovers), tortilla chips and mini pretzels are fan-favorite snacks everyone will be eager to eat.
Aside from the actual food, there's one other thing you can't forget to pick up: fluids! Depending on how hot it gets in your area, a hydrating beverage will help balance out these munchies. Of course, bottles of alkaline water are a no-brainer for helping everyone to stay hydrated. If you want to get fancy, or simply satisfy the friends who like their water flavored, you might consider something like the Vital Proteins Collagen Water. It's packed with so much flavor, your friends might actually be shocked at how many bottles of this they drink throughout the day.
Hiking to a waterfall; taking your new puppy to the park; a solo day on the beach with a good book — we're up for any adventure, but a day outdoors requires a few accessories. First things first, pack bandages (bonus if they're waterproof). While minor cuts can be a big bummer to your day, nothing quite ruins the mood like outdoor allergies. Having allergy relief medicine on hand can be the key to avoiding a runny rose and itchy eyes.
Whether you're traveling through rough terrain or just need to walk a few feet to the beach, comfortable shoes are a must. Blisters aren't on the agenda, so packing a pair of open-toed sandals that actually hug your feet will seriously improve your mood. Taking your furry friend with you? Bringing along a pet-friendly water bottle will come in handy when your sidekick gets thirsty. As for sun protection, we know you'll need sunscreen (more on that later), but you might also consider being the extraprepared friend with a sun hat. It not only shields your most sensitive skin from the sun, but folds up easily enough to carry along on any adventure.
It's no secret that the odds of you getting burned in the summer are high. Spend this season feeling fully prepared to protect your face and body with a sunscreen you trust. Of course, not everyone's SPF preferences are the same. For the person who prefers a quick-drying and nongreasy formula, opt for the Neutrogena Ultra Sheer Dry-Touch Sunscreen Lotion or CVS Health Hydrating Protection Sun Lotion. Need something made for protecting your face? An oil-free formula like the Aveeno Protect + Hydrate Face Sunscreen Lotion With SPF 50 might be what's missing from your shopping list.
While reapplying your sunscreen throughout the day is important, it's not the easiest task to remember when you're busy having fun. Our solution: spray sunscreens. Not only are most spray formulas very convenient to grab on the go, but you can even find some, like the Bare Republic Mineral Body Sunscreen Spray SPF 50 and Coola Classic Body Organic Sunscreen Spray, that utilize reef-friendly ingredients to shield your skin from the burn. And even if you do accidentally burn, having a soothing aftersun moisturizing gel nearby will be helpful. Not only will this help to cool down the burn, but also assist in peel prevention.
Last but not least: bug repellent. There's nothing more defeating than realizing that the sun is going down, the mosquitoes are out, and you forgot your Off!
Bug bites, sunburns, and last-minute sniffy noses are menaces to a summer day. Luckily, there are some medicinal solutions you can pick up ahead of time (if you're good like that) or grab on the go. A bottle of ibuprofen can be a helpful sunburn aid when a beach day goes wrong, and antibiotic ointment makes an accidental scrape in the woods no big deal.
While health and wellness emergencies are real, there are some essentials you simply need because, well, you need them; they're a part of your daily routine. If you're heading out for a long weekend away, a travel yoga mat will make it a lot easier to flow through your daily sun salutations, for example. Other daily needs you don't want to live without may include vitamins (there's nothing like the common cold to ruin your plans) or hand sanitizer (a must for all traveling needs these days).
No matter what your summer plans look like, you'll be able to find everything you need on the go at CVS®.