Watch Disney Princesses Get Modern Glow-Ups in This Artist's Entrancing TikTok Series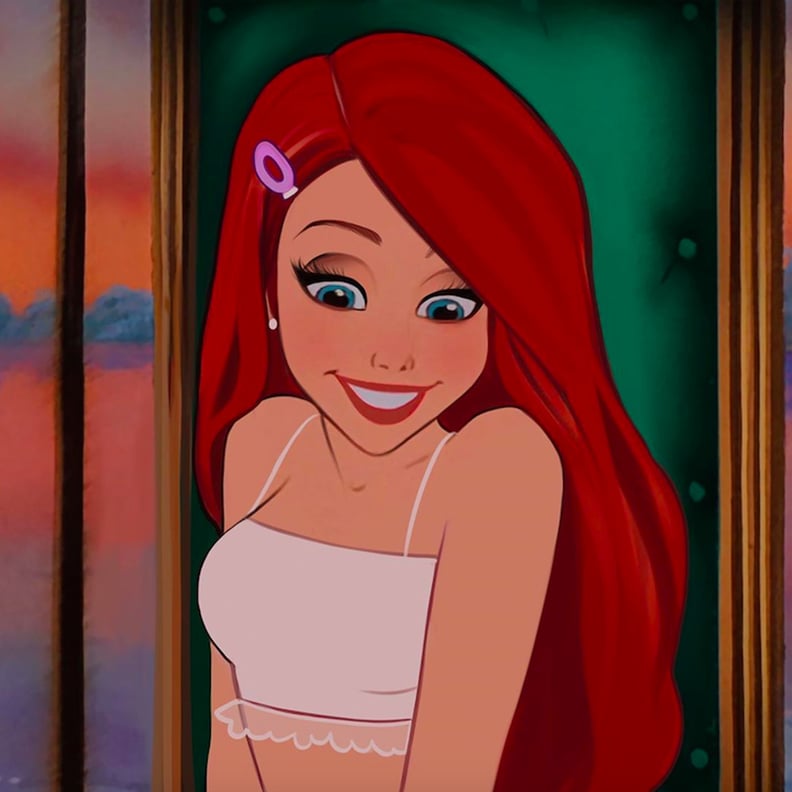 A digital artist's ongoing modern-day Disney princess series is just as mesmerizing as some of the stuff dreamt up by Walt himself. In early June, Yudelmis "Yudie" San Emeterio shared a rendering of Beauty and the Beast's Belle with a more current hairstyle and outfit. What's more, Yudie demonstrated exactly how she achieved Belle's "glow-up" on TikTok. That video went on to receive more than five million views, and Yudie has since given similar makeovers to various characters, including Moana, Mulan, and even Prince Eric.
"I wanted to capture the same texture and feel that the original artwork intended."
Yudie's series was inspired by other illustrators and digital artists sharing similar fan art online. (It's true: Instagram, and now TikTok, house all sorts of Disney edits, from princesses with more realistic proportions to animated animals as humans.) "Recreating Disney characters is not a new concept, but I wanted to approach it with what I've learned as an artist to create the most organic-looking images possible," Yudie told POPSUGAR via email. She added, "I wanted to capture the same texture and feel that the original artwork intended."
While she originally inserted her own preferences into the art, Yudie now feels the pressure to be slightly more discerning. "When more people began to anticipate my art, however, I knew I had somewhat of a responsibility to spend a bit more time researching different ideas," she said. Yudie's personal favorite in the series is also her most recent: Frozen's Elsa. "I love painting, and this particular transformation gave me the opportunity to add a bit more of that in. My edits aren't so much edits as they are me repainting the images, so there was a lot of that!"
Enjoy the entrancing transformations ahead.
Modern-Day Belle From Beauty and the Beast
Modern-Day Elsa From Frozen
Modern-Day Jasmine From Aladdin
Modern-Day Tiana From Princess and the Frog
Modern-Day Rapunzel From Tangled
Modern-Day Aurora From Sleeping Beauty
Modern-Day Jane From Tarzan
Modern-Day Ariel From The Little Mermaid
Modern-Day Eric From The Little Mermaid
All of Yudie's Disney Princess Modern Makeovers