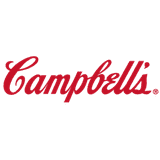 We've partnered with
Campbell's®
to inspire you to take care of yourself and your home with a few wellness-focused
DIY
projects.
The perfect craft is something that's both fun and functional — after all, you want to enjoy the process of making it as much as you enjoy the finished product.
That's why self-care DIYs are having a serious moment. Rather than spending hours on a handmade knickknack you have no real use for, invest your time in a project that will add to your overall well-being. Next time you feel the urge to create something, take on one of these crafts that double as self-care.
Just a little TLC will turn any empty soup can into a cute succulent planter. First, wash the can thoroughly and remove any labels. Once it's clean and dry, apply a base coat of paint, then add decorative accents like lace, glitter, or gems. Your succulent garden has never looked so good!
Craving a spa day? Make your own moisturizing hair mask by combining three kitchen staples: fresh avocado, olive oil, and honey. Mash together one ripe avocado and two tablespoons each of the oil and honey, then apply the mixture to damp hair. Leave the mask on for 20 minutes — a shower cap will keep it from dripping off your head.
Keep those gorgeous flowers from your backyard garden around longer by drying them. First, tie a small bouquet together with a piece of twine, then hang upside down to dry. Combine several different flowers for a stunning centerpiece, or choose an herb like lavender that can be used in multiple ways. Think: fragrant sachets for your dresser drawers, an infused bath, or in potpourri.
Turn any unscented pillar candle into an aromatherapy moment with the addition of cinnamon sticks. Hot glue whole cinnamon sticks all the way around the candle, then wrap it in a bit of twine for the finishing touch. When you light the candle, the gentle heat from the flame will release a lovely fragrance.
Nothing ruins a restful Savasana like catching a whiff of stale sweat from your yoga mat. In between practices, keep your mat fresh and clean with a simple DIY cleaning spray. Stir together one cup of water and ¼ cup white vinegar, then add a few drops of your favorite essential oil. Spray it all over your mat, then wipe it off with a towel for a quick clean.
When you're ready to break for lunch, opt for something that's simple to make after hours of crafting, but still super satisfying. Choose a comforting soup — like Campbell's® Tomato Soup — but amp it up with creative toppings. Make a grilled cheese, then slice it into small squares you can float in your soup like croutons. Or, experiment with different flavor combinations in your tomato soup, like fresh basil and parmesan cheese or cooked lentils and curry powder. Don't forget to save the soup can for a future succulent planter!
Design: Mia Coleman; Images: Shutterstock and Campbell's