Eco-Friendly Tweaks to Your Daily Routine by the Numbers
The Impact of Greening Your Daily Routine, by the Numbers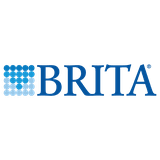 We've partnered with
Brita®
to reveal just how big of an impact your everyday habits can have on the environment — and inspire you to make your daily routine a bit more eco-friendly.
Climate change is a gargantuan global problem — arguably the most pressing issue our world faces. According to the National Oceanic and Atmospheric Administration, 2019 was the second hottest year on record. If we do nothing to curb greenhouse gas emissions, experts estimate that sea levels could rise up to 1.6 feet by 2050 and more than one billion people could be displaced by changing weather patterns.
The scale of the problem is so huge, it's hard to even comprehend — let alone understand how your individual actions affect the big picture. While the biggest contributors to climate change are large-scale greenhouse gas emissions from major corporations, that doesn't mean your individual actions don't matter. According to Carbon Fund, the average American's carbon footprint is 50,000 pounds per year. If everyone prioritized sustainability, it could have a major impact on the planet's overall health. Read on to discover seven simple ways you can make your daily routine just a bit more sustainable — and how much those switches affect the environment.