Emma Grede's Must Haves: From a Dyson Airwrap to Skims Pajamas
Getty | Monica Schipper
Photo Illustration: Aly Lim
Getty | Monica Schipper
Photo Illustration: Aly Lim
As POPSUGAR editors, we independently select and write about stuff we love and think you'll like too. If you buy a product we have recommended, we may receive affiliate commission, which in turn supports our work.
From working as a fashion assistant to being a pivotal part of the Kar-Jenner portfolio of brands, Emma Grede is an entrepreneurial force with an eye for what's needed. "I never actually set out to be an entrepreneur if I'm really honest. I always really set out to solve a problem," she says. Grede is the cofounder and CEO of Khloé Kardashian's Good American, which focuses on size-inclusive jeans and wardrobe staples. She is also the founding partner of Kim Kardashian's shapewear and loungewear company, Skims. Grede partnered with Kris Jenner in founding Safely, a plant-based home-care brand. She's also behind Kylie Jenner's Khy. Each of these brands sets out to provide solutions to everyday problems that people are facing, whether it's ill-fitting jeans, uncomfortable and unflattering shapewear, or affordable and nontoxic cleaning products.
"When I think about investing, it really is thinking about my own starting point in business, like how I got my start, how I got my initial investment. I'm really thinking about how hard it is for women to get their ideas invested in it," she says. Currently, she is chairperson of the 15 Percent Pledge, a campaign aimed at reserving 15 percent of shelf space for Black-owned businesses. "I think my thesis is really about doing what would have helped me at the beginning of my career, and really thinking about how I can take what I've learned, where I've been successful, and how I'll be able to help other people."
With this roster and being a guest shark on "Shark Tank," Grede has plenty of intel on what makes a product a must have. Ahead, we asked Grede about her current favorite products, plus her personal recommendations from Good American, Skims, and Safely. From the editor-backed "The Five Minute Journal" to the versatile Dyson Airwrap, these are Grede's must-have products.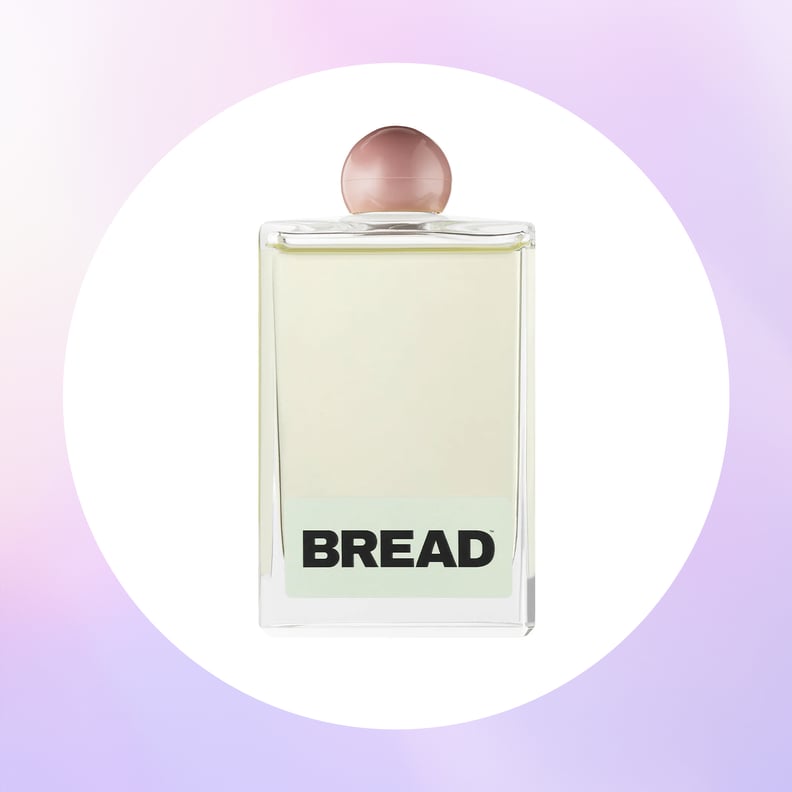 Emma Grede's Affordable Must Have
Grede appreciates a multifunctional product, and she uses the Bread Beauty Supply Hair Oil Everyday Gloss ($24) nearly every day as a part of her hair care and styling routine. The oil helps soften and add back moisture to the hair without feeling greasy or heavy on the hair. It contains Kakadu plum and a blend of sweet almond, safflower, and castor oils.
She uses it on the ends of her hair, as a pre-wash treatment mask, and for a sleek slicked-back bun. "I use it in place of a gel or a wax, and I brush it through my hair, and then it kind of stays in place because you don't want any like little frizzy bits coming out of a bun," she says. "I've definitely used it on my arms, my legs, whatever needs a bit of shine, and I go through it like nobody's business."
Pro Tip: Grede notes that the oil has a more concentrated consistency, so you don't need to use much to have an impact. "I use it sparingly because it's like a heavy-duty product," she says.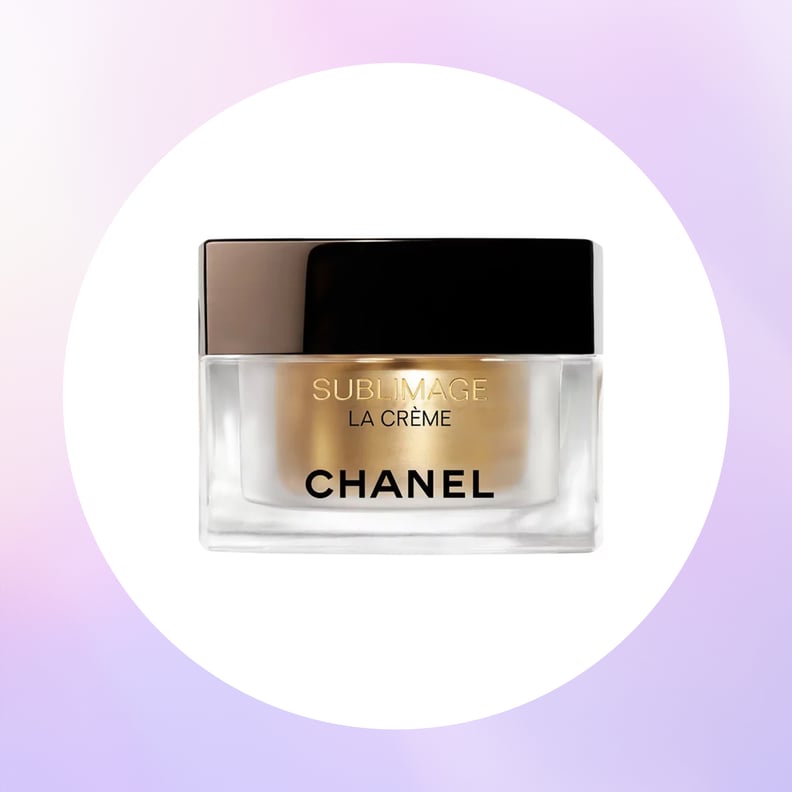 Emma Grede's Investment Must Have
As a self-proclaimed skin-care junkie, Grede starts off by washing her face with her cleanser, then goes in with two different serums and locks it all in with the Chanel Sublimage La Creme Universal Cream ($445). "I have combination skin, and it's a really heavy-duty moisturizer but without making my skin look over greasy in certain parts," she says. She describes the scent as "luxury," noting that "I really love a product that smells as expensive as it is." She also appreciates that this moisturizer is refillable.
Pro Tip: The brand notes that this moisturizer is ideal for those with drier skin types and those looking for antiaging benefits.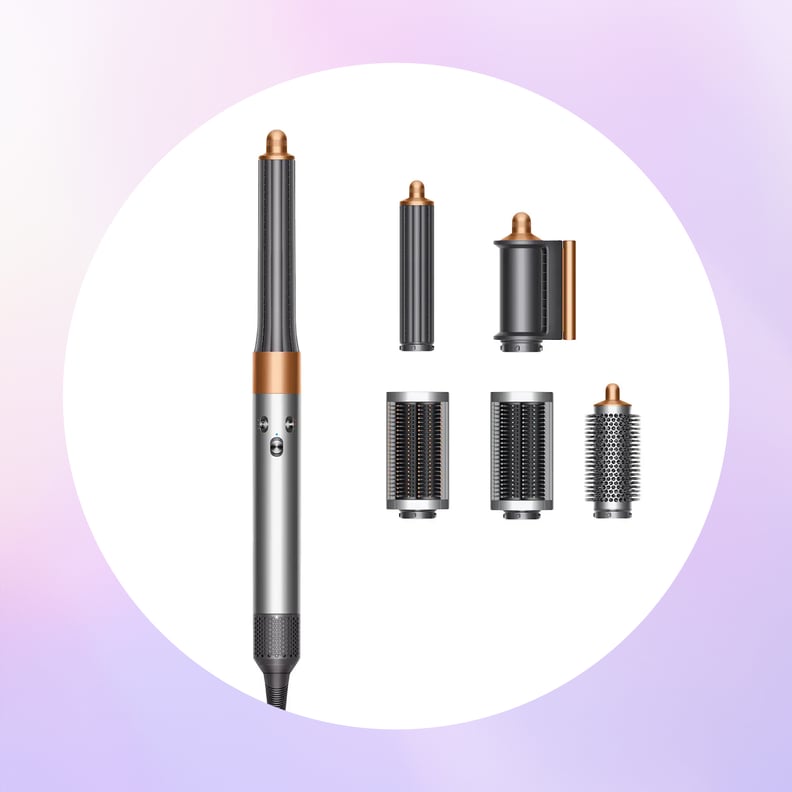 Emma Grede's Morning Routine Must Have
Grede uses the Dyson Airwrap Multi-Styler ($599) almost every day for her hair styling needs. "I work out most days, and then when I wash my hair, I've got like 15 minutes, and it is the most powerful hair dryer, especially as a brush," she says. Since she has curly hair naturally, she uses some product first and focuses on smoothing out her hair to prevent frizz and flyaways. She also notes that she notices less static as well. "I have naturally very fine and quite flat hair, so I'm always trying to get volume in it. I like to blow dry it and then clip it up in pieces and leave it like that until I'm ready to leave the house."
Pro Tip: Although the Dyson Airwrap is her go-to for getting ready in the morning, she also mentions giving herself 15 minutes of meditation and a moment to breathe is also crucial.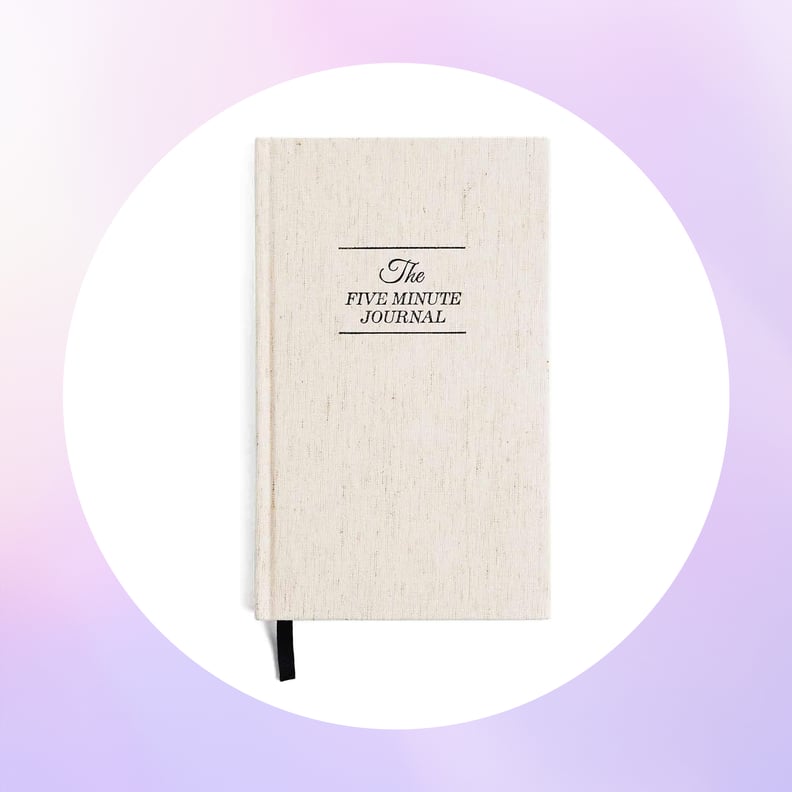 Emma Grede's Sleep Must Have
"I'm big on gratitude," Grede says. She practices this by using The Five Minute Journal by Intelligent Change ($29). Grede bookends her day without her phone for an hour. She realized that her mind fills with ideas and thoughts when she puts the phone down. "It's almost like such a nice record to have after a while. When you've been doing that for years, you really have to find the small things, and so it really works in terms of balancing your day and giving you focus on the right things," she says. "It becomes a very useful tool to retrain your mind and focus on what's great."
Pro Tip: "Start small; don't try and bite off more than you can chew, and don't let it overwhelm you. When I started this, I would literally write just a few words. Let it be something that you look forward to and also just something that you read back on," she says.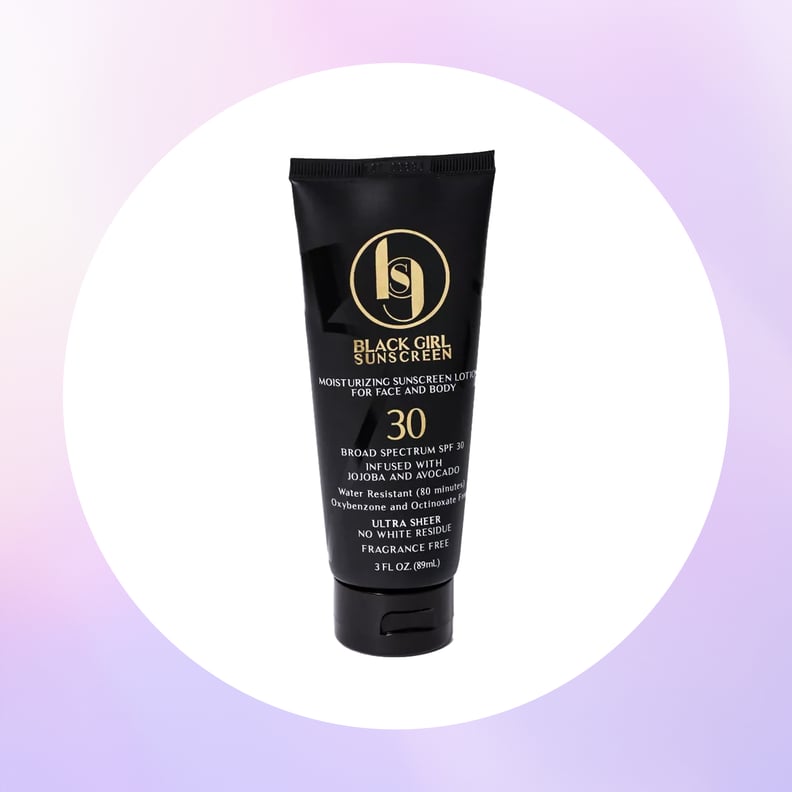 Emma Grede's Travel Must Have
"I need a sunscreen that doesn't leave my face looking white, and the benefit of the Black Girl Sunscreen Broad Spectrum SPF 30 ($16) is that it doesn't have any residue," she says. The sunscreen is formulated with avocado, jojoba, cacao, carrot juice, and sunflower oil, which helps to moisturize and soothe the skin. It has broad spectrum SPF 30, which protects against UVA and UVB rays. "I need something that's not going to clog my pores, and this sinks straight into your skin."
Pro Tip: "I also discovered is it's great for men with stubble, so I make my husband use it too," she says.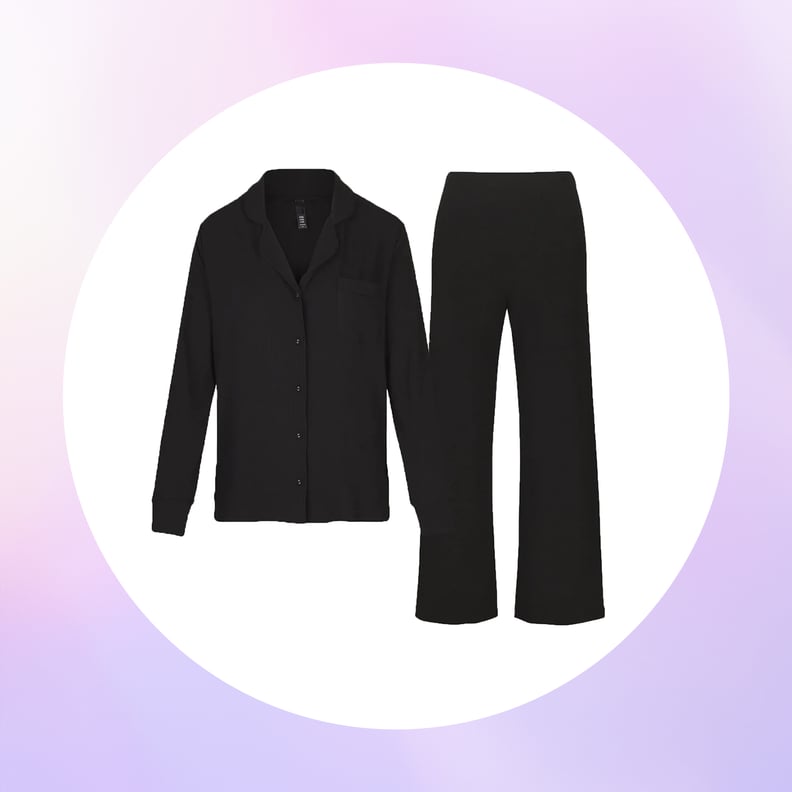 Emma Grede's Skims Must Have
"The whole Soft Lounge collection is the best," Grede says. "I like a classic pajama, like a long-sleeved pajama top and loose pants, and the Skims Soft Lounge Sleep Set ($118) are just effortless." The pajamas are made from an ultra-soft modal fabric with a ribbed texture. She notes that these pajamas are the most comfortable yet don't crease. They keep her feeling warm but also are breathable. "I always want something that feels like you don't even know that you have it on. I wear them around my house because you look kind of still put together in a way," she says.
Pro Tip: If you like a slightly oversized fit, this set is already loose fitting, so it's best to order true to size.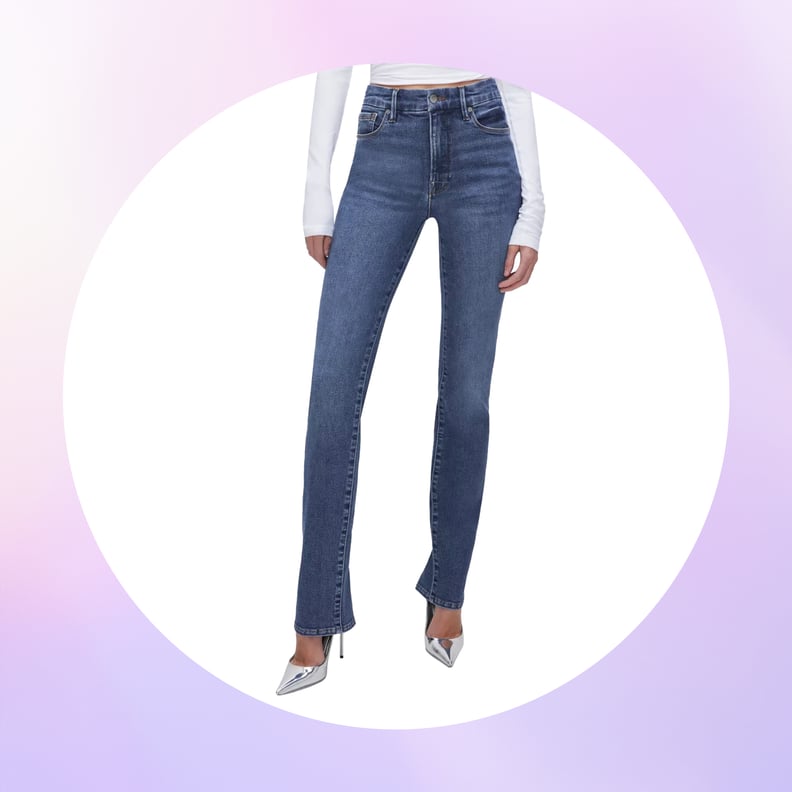 Emma Grede's Good American Must Have
Grede's go-to pair of Good American jeans are the Good Classic Slim Straight Jeans ($159), especially since this is her ideal fit. "From the beginning, Khloe and I always had fits that were about us and what we really wanted. So internally, we call it the Emma jean," she says. "I like a jean that almost acts like a trouser so it feels like put together. I wear a blazer and a shirt and you feel smart and good. They're really classic, they're clean, clean washes, clean details and they're just heaven." Grede describes the jean as the perfect pair of slim straight jeans that are right in the middle of a skinny jean and a straight cut jean.
Pro Tip: These jeans come in sizes ranging from 00 to 24 and run true to size.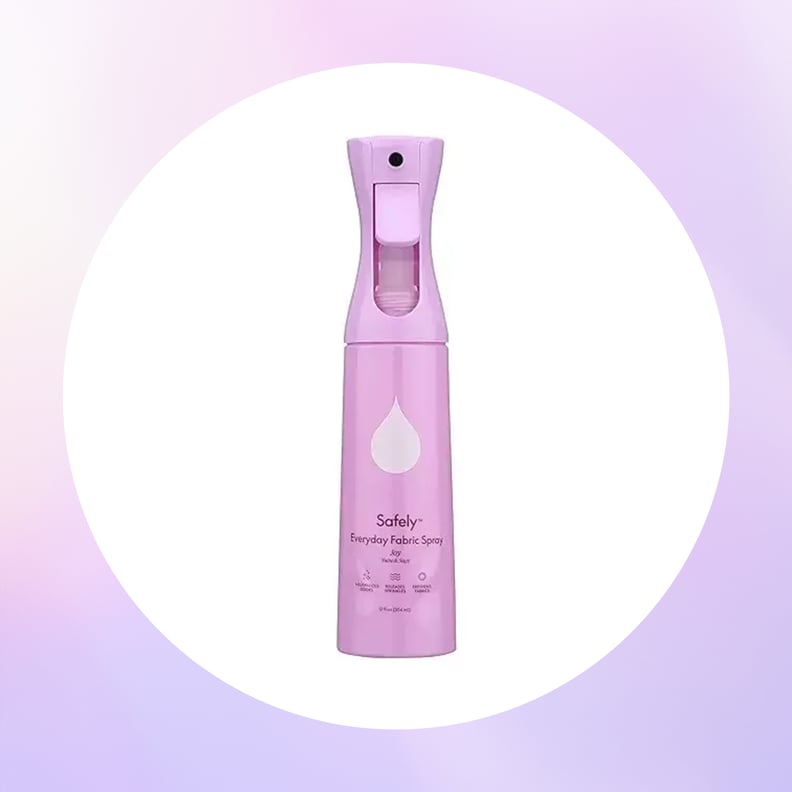 Emma Grede's Safely Must Have
Grede loves using the Safely Everyday Fabric Spray in Joy ($7) all over her home. "For me, this scent just gives me all the feels. It literally makes me feel happy," she says, noting that it's incredibly calm and fresh. "I actually like to use this on my kids' stuff because, as you can imagine, their little hands are all over everything," she says. Grede also sprays it to refresh her sofa, bedding, and even on clothes. Spray generously four to six inches away from the fabric, and slightly stretch or hang to let the wrinkles out.
Pro Tip: Although this can be used on a wide variety of fabrics, it's best to sparingly use on suede and leather or fabrics that water spot.