Is the Dyson Airwrap Worth the $600 Price Tag?
Why the Dyson Airwrap Is 100% Worth the $600 Price Tag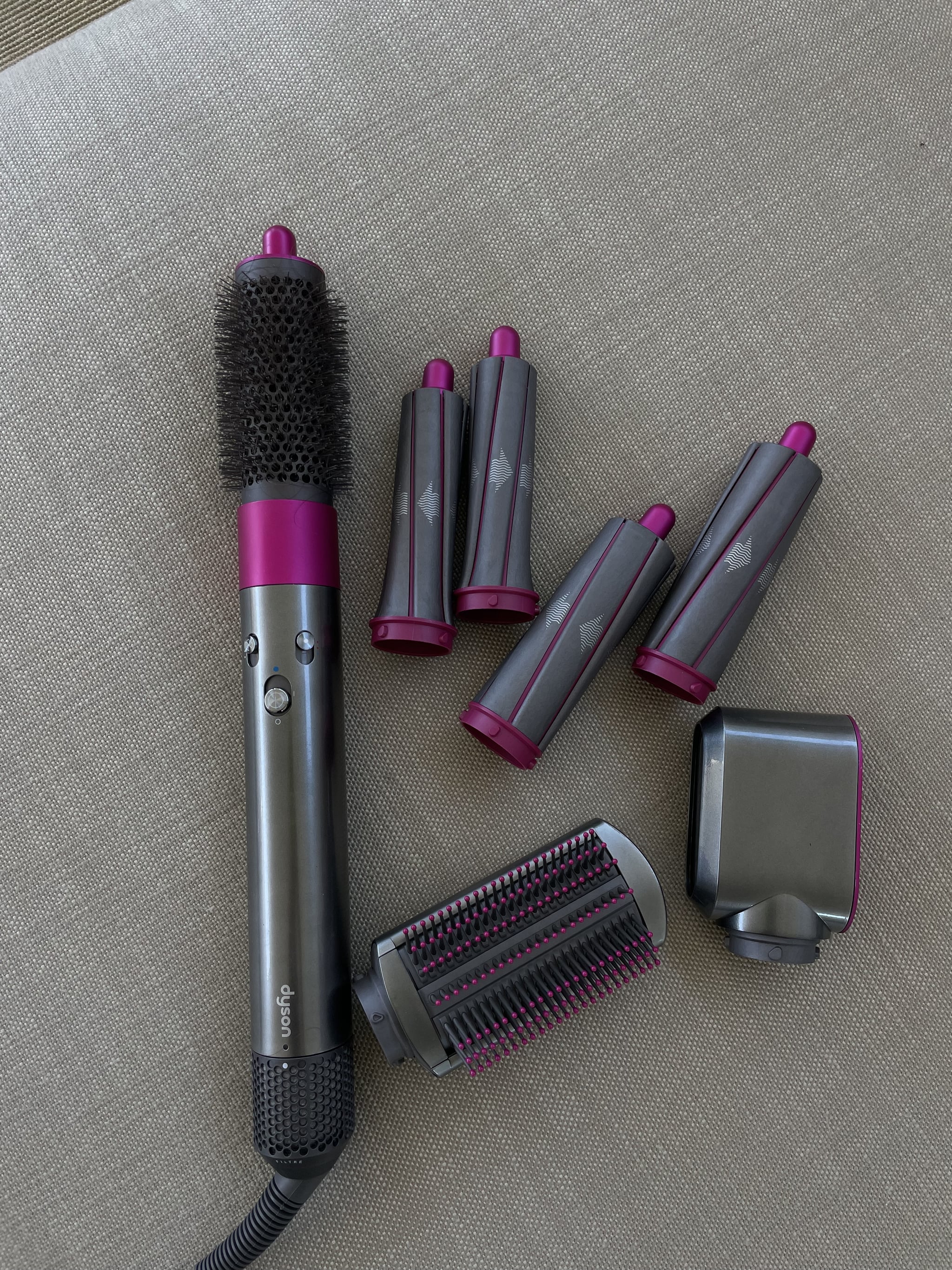 Back in 2019, things looked a lot different for me beauty-wise. I had recently cut my hair into a super-short bob, and if I wasn't sitting in my bed crying about it, I was fooling around with different hair tools trying to find a style that I actually deemed worthy enough to leave the house in. When my boyfriend surprised me with the Dyson Airwrap Styler ($599) as a Christmas gift, my first thought was that I'd never be able to use it on my super-short hair.
Of course, I had seen people talking about the Dyson Airwrap online and on social media. Still, I hadn't actually thought about getting one for myself mostly because of the astronomical price tag but also because, up until that point, I hadn't figured out a way to style my bob other than using my flat iron, so I didn't think there was much hope for romance between me and the Dyson Airwrap.
It's been three years, and it's now safe to say I was totally wrong. Not only did the Airwrap change the way I felt about my short hair, but it also made it much easier to style. Since then, I've had every haircut imaginable — from long with tons of layers to midlength with blunt ends and even curtain bangs. Although my hair is endlessly changing, the one tool I've been able to use no matter the hairstyle has been my Dyson Airwrap.
I won't lie: it definitely took some getting used to, and I had to watch tons of different tutorial videos before I finally figured out what I was doing. Now that I've gotten it down, I've been using my Dyson at least two times a week without fail, and I've never had a single issue.
The Dyson Airwrap Styler comes with eight different attachments: two 1.2-inch Airwrap barrels, two 1.6-inch Airwrap barrels, a soft smoothing brush, a firm smoothing brush, a round volumizing brush, and a blow-dryer attachment. As I began experimenting with the different attachments, I quickly learned what my favorites were and all of the different ways they could be used. Here are some of my favorite styles I've been able to achieve with it.
Dyson Airwrap's Round Volumizing Brush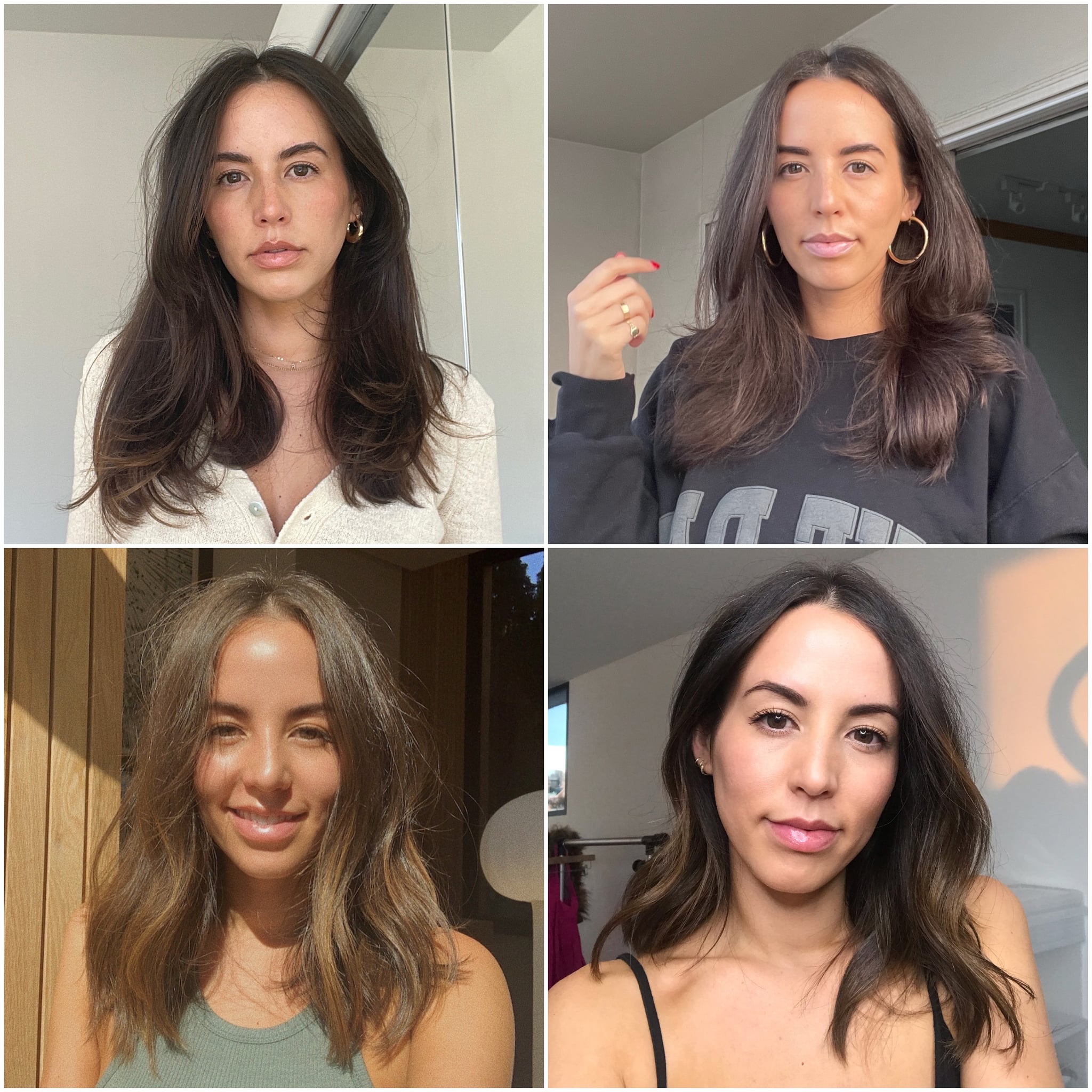 The round volumizing brush is definitely my most-used attachment and, in my opinion, the most versatile. I use it every time I do my hair, whether I'm doing a full look with my Airwrap or using other hot tools as well. This attachment is basically a round brush and a blow dryer in one, and it's perfect for achieving bouncy blowouts or loose waves.
I also reach for this attachment whenever I use velcro rollers because it's so much easier to navigate rather than having to hold a round brush and a blow dryer at the same time.
Dyson Airwrap's Barrels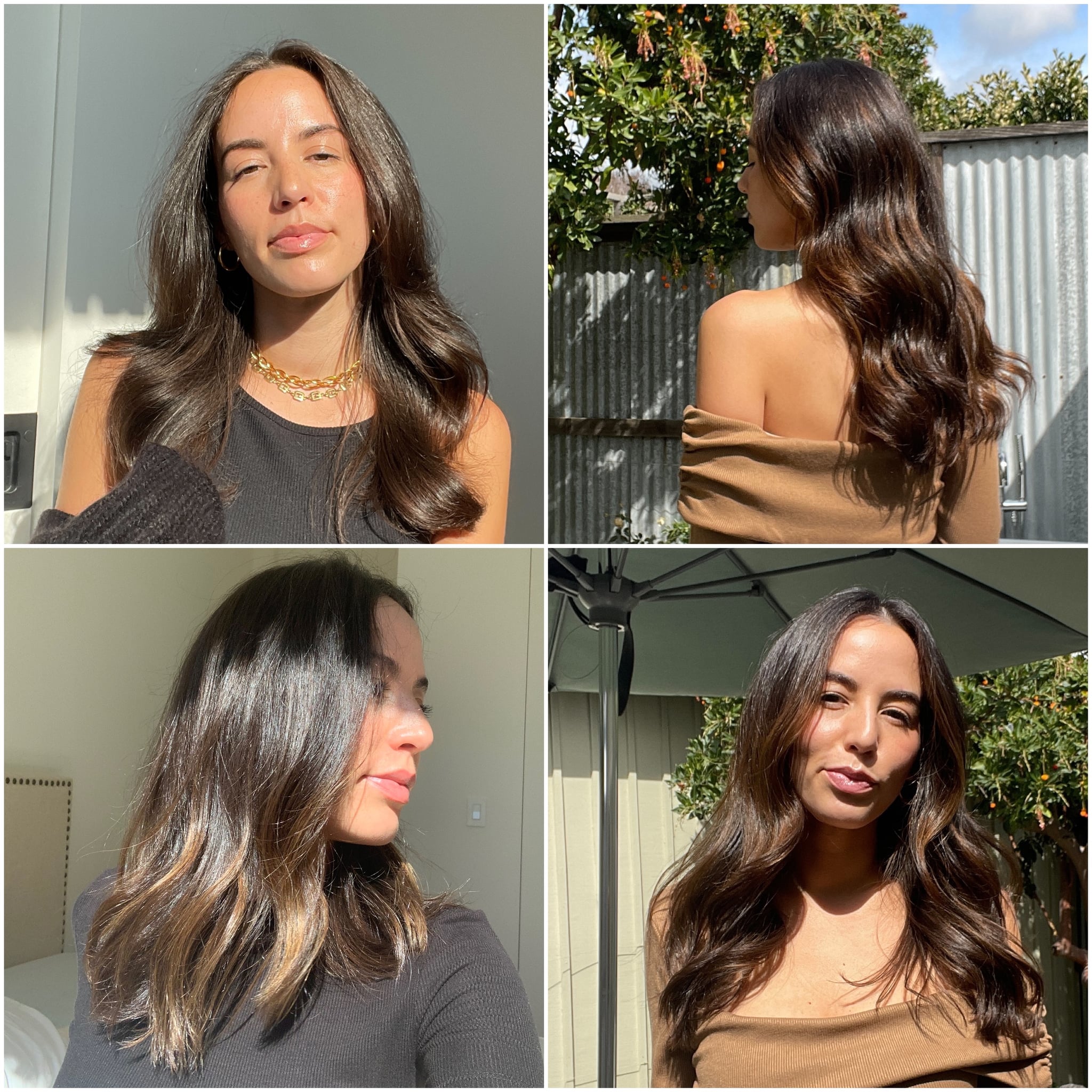 The Dyson Airwrap comes with two 1.2-inch barrels and two 1.6-inch barrels made for curling your hair. The smaller barrels give a tighter curl, while the larger barrels help you achieve a loose, bouncy curl. I switch off between the two depending on what type of look I'm going for, but I typically opt to use the smaller barrels when I want to achieve a beachy wave and the larger barrels when I want to give my hair lots of bounce and movement.
I also love to use these attachments to curl the ends of my hair inward or outward whenever I want to accentuate my '90s layers.
Dyson Airwrap's Soft Smoothing Brush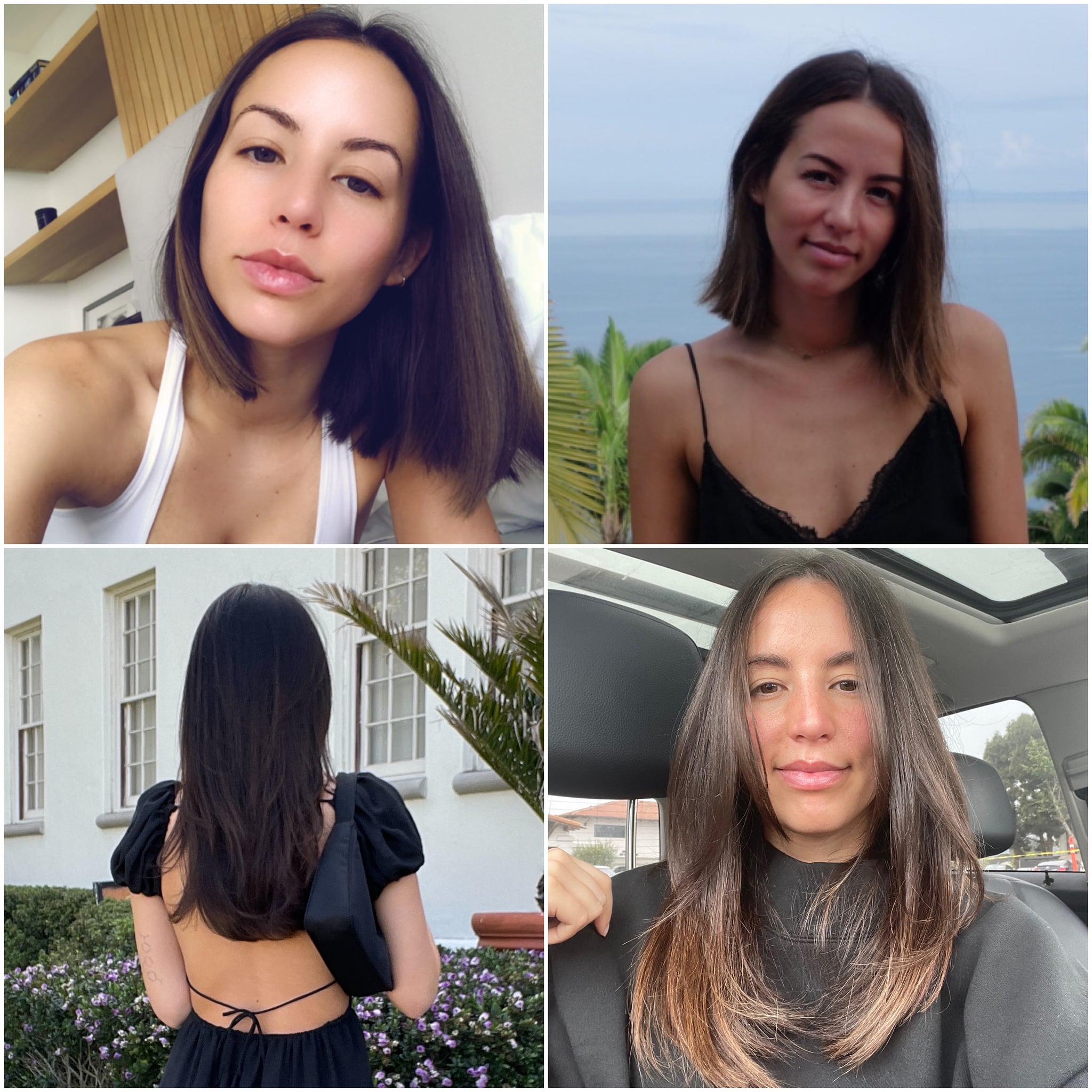 The soft smoothing brush is perfect for achieving a straight look without sacrificing volume. Whenever I would flat-iron my hair, I noticed that my hair would lay flat against my head and I would lose any volume I had from blow-drying. The soft smoothing brush made it so I'm able to wear a sleek look whether my hair is long or short, and it gives me volume at the roots no matter what. I also love using it to run through my curls after I've used the round volumizing brush or the Airwrap barrels because it adds even more volume to my bouncy waves.
The biggest difference I've noticed with my hair when using the Airwrap vs. hot tools is that my styles always seem to last a lot longer. The bouncy waves that I get when using the barrels often last at least three days, whereas my style after using a hot tool only lasts one day. Plus, I've noticed such a difference in the health of my hair because the Airwrap doesn't use extreme heat.
Ultimately, owning the Dyson Airwrap has been a complete game changer when it comes to my hair routine. It's replaced my blow dryer, my round brush, my straightener, two different curling-iron sizes, and my blow-dry brush. Whenever I'm packing for a trip, I don't need to bring tons of different hair tools with me — all I need is my Airwrap and my travel case.
The big question always is: is it worth the whopping price tag? My answer: absolutely. Even though I didn't have to pay for mine (thanks, babe), if my Airwrap broke tomorrow, I'd buy a new one in a heartbeat.
Image Source: POPSUGAR Photography / Renee Rodriguez