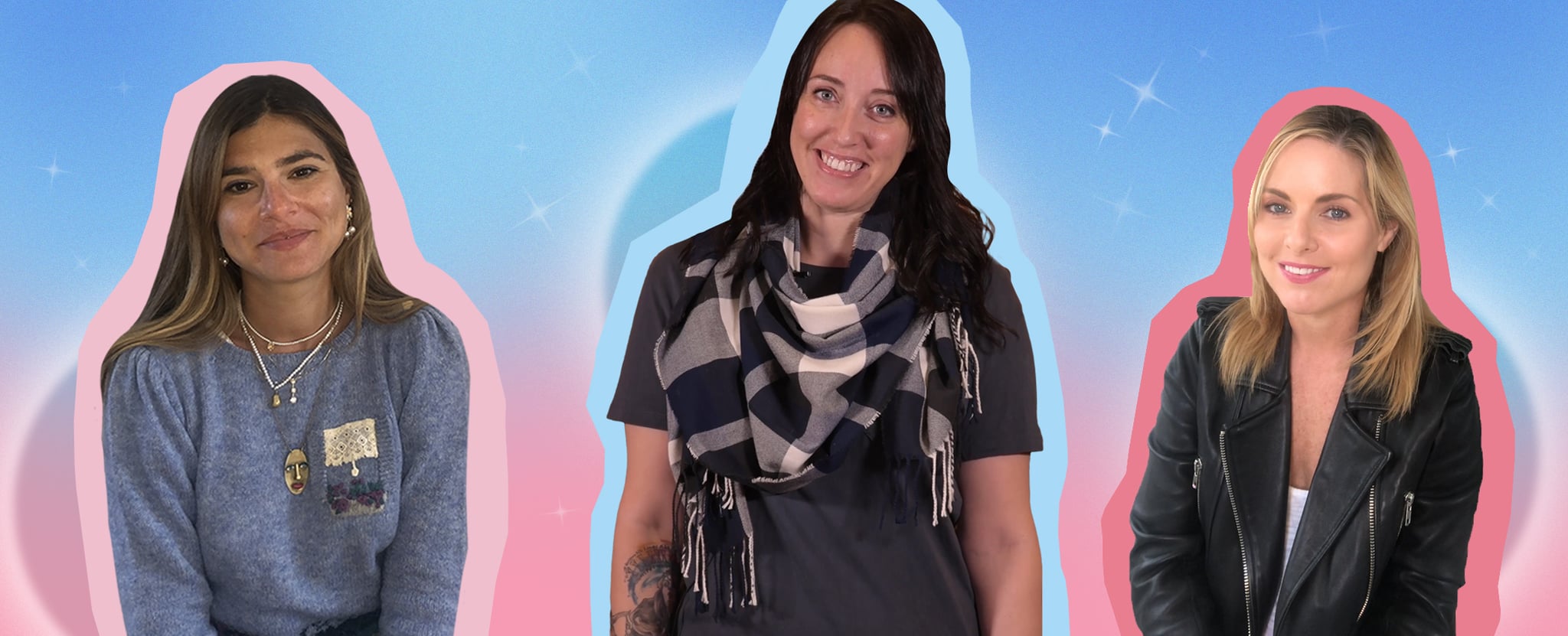 Image Source: From left to right: Susan Korn, Jacqualine VanNett, and Megan Baca
We've partnered with
Disney
to celebrate the 70th anniversary of Disney's
Cinderella
by spotlighting how the classic fairy tale has inspired so many incredible female entrepreneurs.
Even if you've never worn a glittering ball gown, there's a little bit of Cinderella in all of us. The iconic Disney princess always remains dedicated to her dreams — a lesson that's particularly relevant to entrepreneurs.
Starting your own business or becoming successful in an ultracompetitive industry like the fashion world requires perseverance, creativity, and kindness — all characteristics that fans will recognize in Cinderella. In honor of the 1950 animated classic's 70th anniversary, Disney asked a variety of female entrepreneurs, designers, and fashion executives to share their Cinderella stories. Read on to hear from the inspiring women behind brands like Show Me Your Mumu and Ruthie Davis — not to mention, shop their collections inspired by Disney's Cinderella.
Susan Korn, Owner and Designer of Susan Alexandra
Susan Korn, the owner and designer of Susan Alexandra, is known for her dreamy, whimsical beaded bags. As much as she loves the creative aspect of her business, Susan says the key to her success has been surrounding herself with good people. Press play on the video above to learn more about her story and get a sneak peek into her Cinderella-inspired collection.
Lirika Matoshi, Founder of Lirika Matoshi
Lirika Matoshi got her start in fashion early: her older sister is also a fashion designer, and as a young girl, Lirika would hang around her studio to watch her work. After Lirika moved to New York City as a teenager, she started working on her eponymous brand — press play to hear the full story.
Jana Matheson, Chief Creative Officer at Judith Leiber
Jana Matheson has always loved handbags — in fact, her fashion career hinged on her passion for accessories and eventually led her to become the chief creative officer at Judith Leiber. Watch the video above to learn about the design process behind each couture handbag.

Daianara Grullon Amalfitano, Senior Vice President at Aldo
Advocating for herself and her creative ideas has gotten Daianara Grullon Amalfitano to where she is today, overseeing ladies' and men's footwear, handbags, and accessories as senior vice president at Aldo. Above, find out the life lessons Daianara counts among her most valuable and get a behind-the-scenes look at how the Disney Cinderella Aldo collection came to life.
Cologne Trude and Cammy Miller, Cofounders of Show Me Your Mumu
When Cologne Trude and Cammy Miller cofounded Show Me Your Mumu, they were both still working other full-time jobs. Starting a new company is incredibly hard work, and Cologne and Cammy still remember the women who gave them support and encouragement during that time as their modern-day fairy godmothers. Check out their video to learn more about the Show Me Your Mumu origin story.
Megan Baca, VP of Design and Partner at Chaser Brand
Megan Baca gravitates toward casual, comfortable clothing, so Chaser Brand's contemporary knitwear was her perfect match. The brand's unexpected combination of luxe fabrics like linen and cashmere with more everyday fabrics feels exciting and fresh — just watch her interview on Chaser's collection inspired by Disney's Cinderella to see for yourself.
Danielle Diferdinando, Founder and President of Danielle Nicole
Like Cinderella, Danielle Diferdinando knows the importance of kindness. In fact, she says that her ability to make genuine connections with others is the reason her brand Danielle Nicole has been so successful. Press play on the video above to learn more about how she got her start in fashion.
Ruthie Davis, Founder, Designer, and CEO of Ruthie Davis
Ruthie Davis started her career working on the business side of other fashion companies but didn't realize her own dream until she founded her own footwear brand. Watch the video above to get an in-depth look at her Disney Cinderella collection and what it means to her personally.
Bella Weems-Lambert and Chrissy Weems, Cofounders of Origami Owl
Bella Weems-Lambert and Chrissy Weems aren't just the cofounders of Origami Owl — they're also daughter and mother. Bella started the business at age 14 in hopes of earning enough money to buy her first car, but the brand has continued to thrive even after reaching that goal. Discover Bella's personal connection to Cinderella and what collaborating with Disney meant to her in the video above.
Jacqualine VanNett, Taryn O'Connell, and Liz DeSilva of Funko and Loungefly

Jacqualine VanNett, Taryn O'Connell, and Liz DeSilva all work at Funko, the pop culture brand known for its Funko Pop! collectibles and Loungefly themed apparel. Though each woman took a different path to eventually finding her dream job, all of their stories have a common theme — watch the video above to find out what it is.
Shop Disney Cinderella Product Collabs