Review: The Great Useful Stuff Outdoor Dining Blanket Set
I'm a Naturally Cold Person, and This Insulated Blanket Keeps Me Warm Whenever I Dine Outdoors
As POPSUGAR editors, we independently select and write about stuff we love and think you'll like too. If you buy a product we have recommended, we may receive affiliate commission, which in turn supports our work.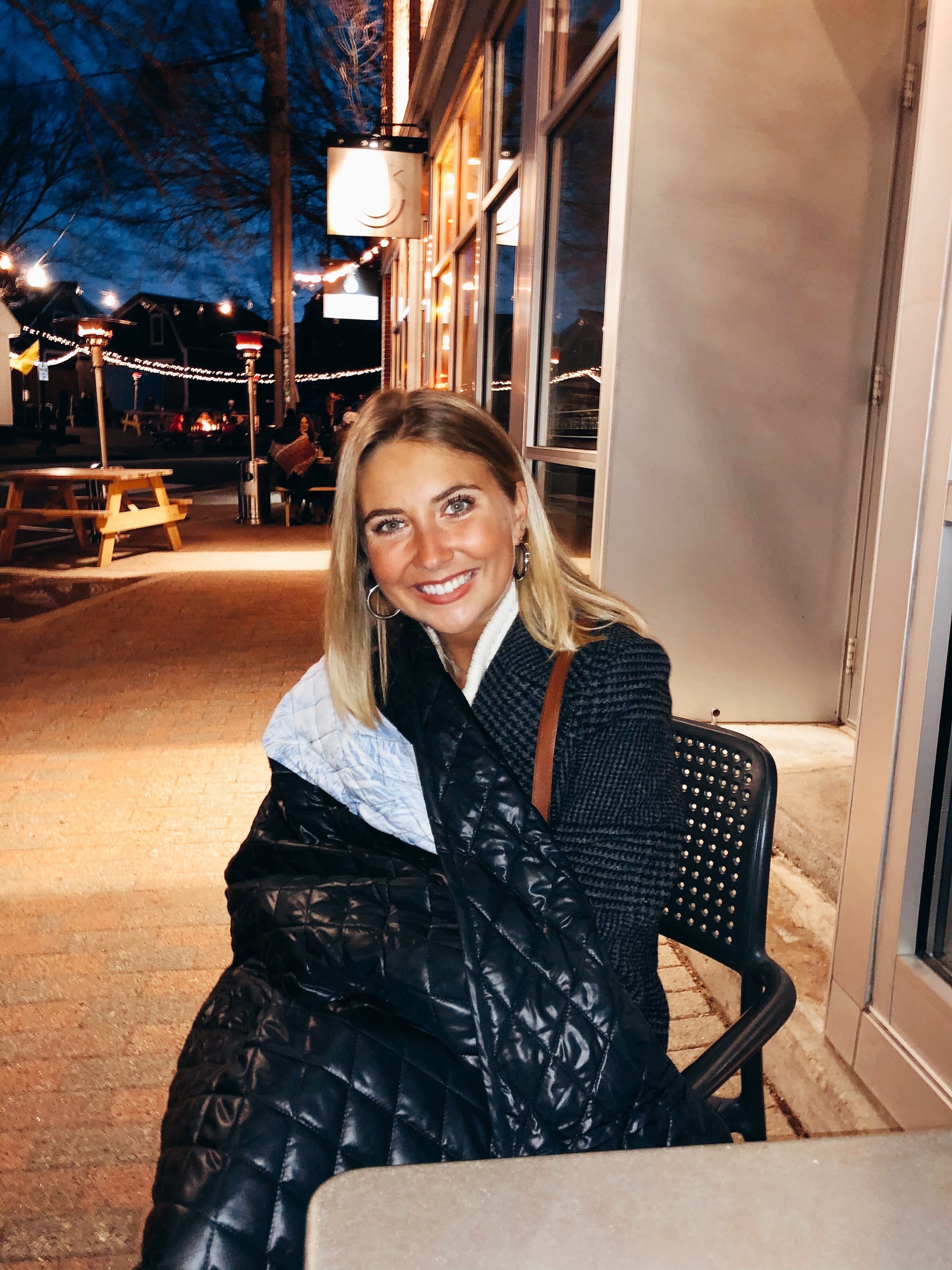 Hot take: I enjoy outdoor dining year-round. I'm not just talking about a lunch date on a California "winter" day either, but a legitimately cold outdoor dining experience in Maine, too. To me, there's something so fun about cozying up under a heat lamp, drinking hot chocolate (or red wine), and catching up with a friend. It gives me an après-ski vibe without the ski part, and I'm so here for it. A lot of my friends find this newfound appreciation for outdoor dining (which will definitely carry over into chilly spring days and summer nights) bizarre — especially since I'm the first person to whine about it being cold — but I love the outdoors! And no joke, the Great Useful Stuff Outdoor Dining Blanket ($35) has changed my whole perspective.
To give you some background, when winter dining first became a thing (and was the only option), I was always asking restaurants if they had a blanket. I was cold! Sometimes they did, most of the time they didn't, but usually I was stuck underprepared and left shivering while trying to ingest my food like it was enjoyable. Truth is, I could barely taste anything it was so cold, and the dining experience was anything but enjoyable because of it. When I came across the Great Useful Stuff Outdoor Dining Blanket, I thought, "OK, why not try it? I'm cold all the time anyway," and it truly made my dining experiences better.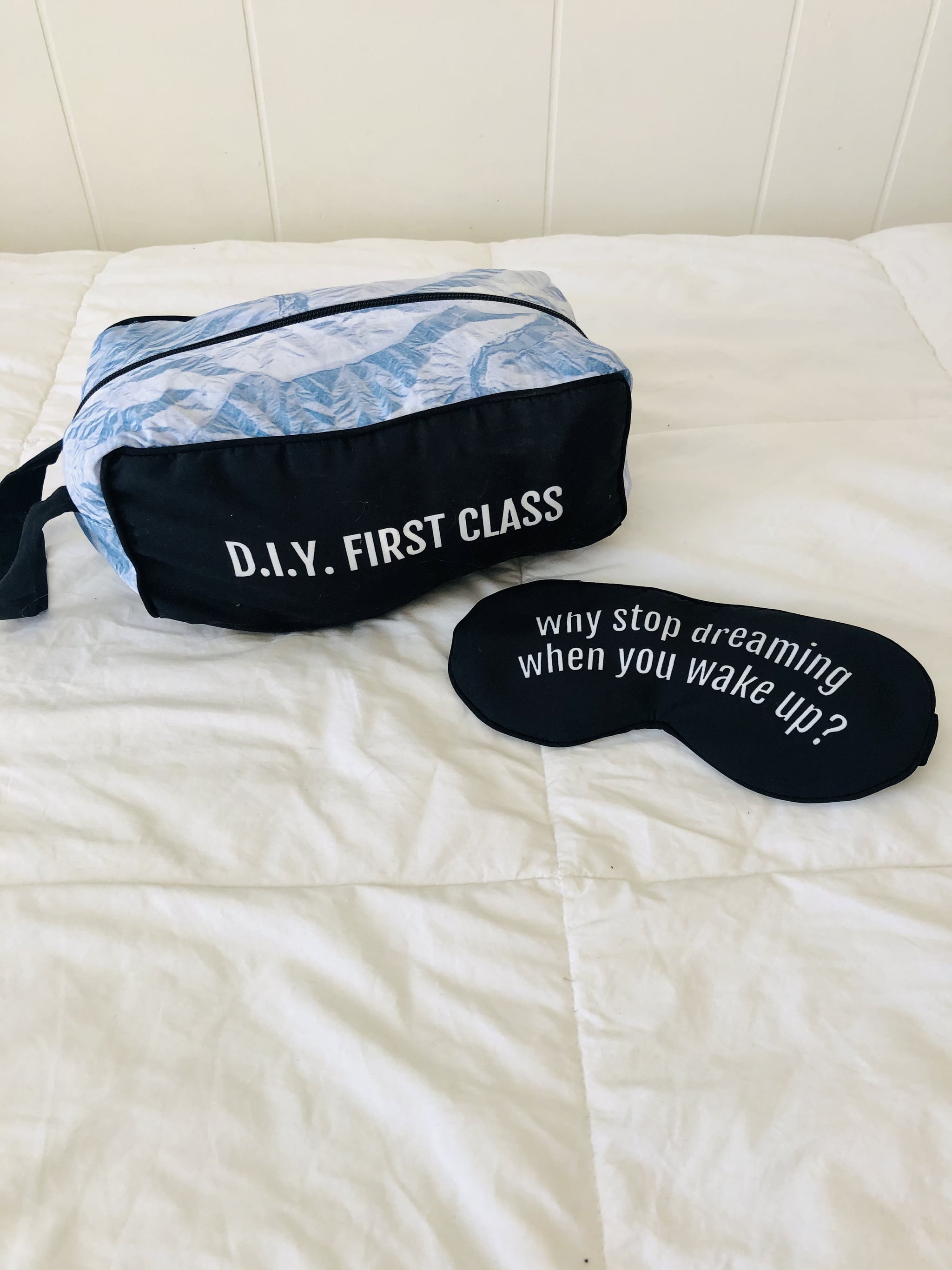 The insulated blanket, which comes in a mini travel case with a bonus sleep mask, has buttons that you can use to snap the blanket around your body on a windy day. Not to mention, the material is super easy to clean, so you can simply wipe off any spills or messes you might make. TBH, I'm pretty sure this blanket is made for traveling on a flight (hence the sleep mask and the "D.I.Y. FIRST CLASS" on its travel case), but they have it marketed as an outdoor blanket, so I'll take it. Either way, it has become a staple in my outdoor dining routine, and even when people eye me from across the room for being "extra" I just laugh it off, because I'm cold and this blanket is exactly what I need. Just a fair warning: if you're a tall person, this might not be the blanket for you, as I'm 5'7" and it really was only big enough to cover my torso and some of my legs.
If you're looking for an outdoor dining option that'll get you through chilly spring days and into the summer, I highly recommend the Great Useful Stuff Outdoor Dining Blanket. I just keep it in the back of my car, and it warms me up in seconds!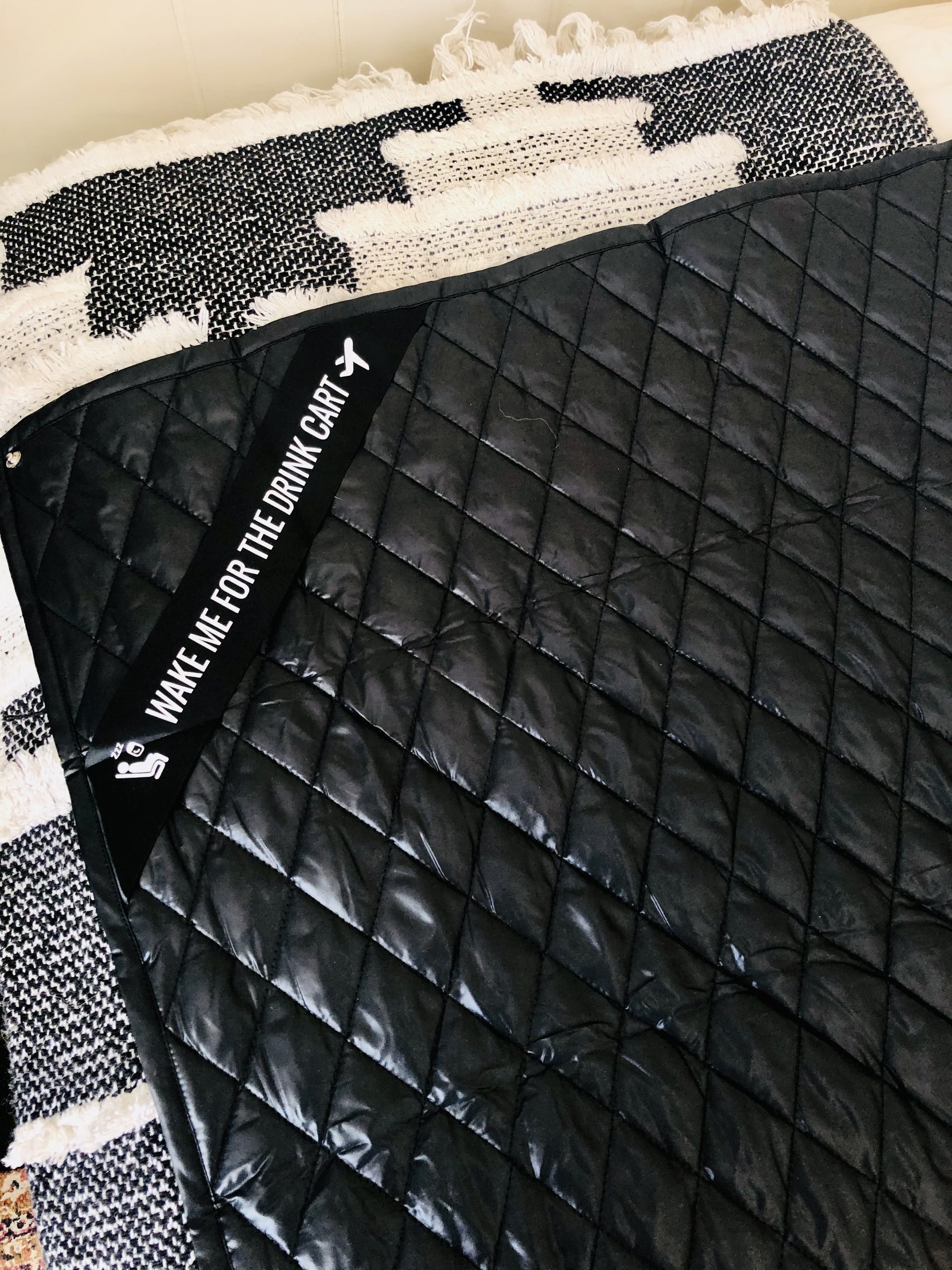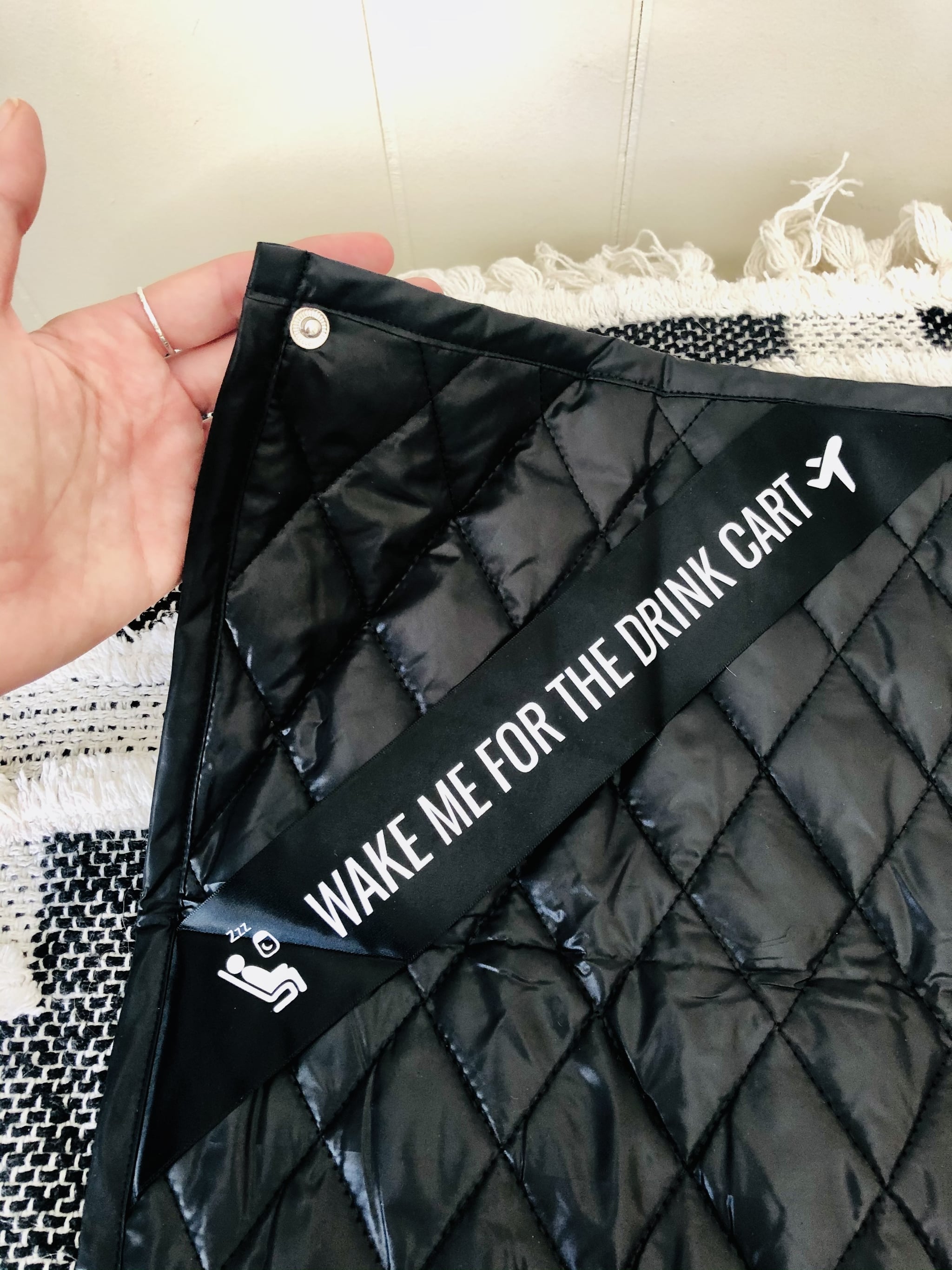 Image Source: POPSUGAR Photography / Haley Lyndes