Holiday Gift Ideas For Hard-to-Shop-For People
This POPSUGAR Staffer Has Some Seriously Genius Gift Ideas For Those Hard-to-Shop-For People on Your List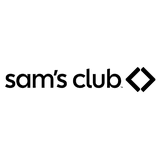 Got a holiday shopping list a mile long? We've partnered with
Sam's Club
to help you check everything off in a flash — even those people who will never tell you what they want.
Shopping for your best friend or significant other is one thing; picking out the ideal gift for your second cousin you only see once a year or your kid's kindergarten teacher is quite another. Buying them a gift card seems like a cop out, but coming up with a better gift feels like a Herculean task.
Thankfully, there's one person in the POPSUGAR offices who's a total pro at gift giving, even for those hard-to-shop-for people: Senior Office Coordinator Brittni Rhoden. Rather than trying to find personalized gifts for each and every person, Brittni shops for crowd-pleasing options she knows everyone will like. She also gets all her shopping done in one place: Sam's Club. Brittni knows that Sam's Club always has everything she's looking for, from some of the year's hottest gifts to holiday hosting essentials. Keep reading to discover the four gifts that Brittni knows everyone will love this year, and become a Sam's Club member to shop them yourself.
Picking out a hostess gift can be tough — especially when you don't know them very well. Brittni opts for a gift she knows they'll use at all their holiday functions, like an enameled cast-iron dutch oven that comes in a range of jewel tones.

"This is the perfect gift for the host!" she said. "It's something we all need in our kitchen arsenal and the type of thing that's easy and thoughtful for any home cook." If you've been to your host's home before, pick a hue that you know will go with their kitchen decor to make this gift seem even more personalized.
You can't go wrong with something cozy and soft during the Winter. Brittni looks out for crowd-pleasing gift options in warm, cozy fabrics like velvet, flannel, and sherpa. After all, who would say no to a little extra warmth when the temperature drops below freezing?

One great option? This comfortable sherpa quarter-zip. It comes in all kinds of colors and patterns — from pale lavender to black-and-white stars — and the textured sherpa look is very in right now. "This is the kind of thing that I'd get for everyone that they can wear all Winter long — and maybe even sneak in some matchy holiday photos," Brittni said.
If you're shopping for someone who won't be excited by clothing gifts, go for a
plush throw blanket
with a built-in pocket to keep your feet warm. "This throw is the best thing to cozy up to on a holiday morning," Brittni said. "It's so soft that I'd reach for it first thing after a long day. It's such a good idea for a sneaky way to add holiday decor for the not-so-festive." Anyone who loves curling up with a good book or binge-worthy TV series will be psyched to receive this gift. Better yet, stock up on a few different patterns on your next trip to Sam's Club and keep them on hand to give as last-minute gifts.
There isn't one person on your list who couldn't use some self-care — especially during the hectic holiday season. Encourage the people you love to take some time for themselves by giving them the beauty products they need to start a brand-new skincare routine.

This gift set of a daily cleanser, exfoliating charcoal scrub, and rose quartz facial roller is the ideal place to start. It's simple enough that it won't overwhelm your cousin who typically washes her face with plain water, but luxurious enough that anyone on your list would love it. "I love it as a gift for the person who doesn't have a lot of time for themselves and wants a chance to have a quick routine for me time," Brittni said. "It's a great way to say 'thank you for all that you do' to the person on your list who deserves a moment of ritual."
Plus, since Sam's Club carries everything from beauty products to home goods, you can snag a gift for everyone on your list in just one shopping trip. You can even shop online from your couch, with free shipping for Plus members on most items. That leaves you more time to sit back, relax, and actually enjoy the holiday season — what could be better than that?
Photography: Matthew Zach; Art Direction: Samara Grossman; Wardrobe Styling: Emma Sousa; Hair and Makeup: Ashley Rebecca; Production: Alex Friedlander