Consider This a Sign to Host a Super-Chill Night In For Your Crew
You need (and deserve) a night of complete and utter relaxation, and what's better than kicking back and chilling out with your friends? Grab your favorite pair of cozy pajamas; it's time to plan your next night in with your friends. Throw on your best playlist, make all the comfort foods, and add the secret ingredient: hemp-derived CBD. Hosting a hemp-derived CBD-inspired kickback can be the stress-free new experience that you and your squad are looking for in 2022. Take your normal hangs, and elevate them to new heights with these fun and relaxing ways to get the party started.
Take a Moment to Pause
First and foremost, take a breather! Start the night off with a few minutes to shake off the day. Do a five-minute meditation, scream until you just can't anymore, or have a mini dance party to your favorite jam — whatever vibe fits your group of friends. This is a great way to kick off the night and really give way to the relaxing theme you're aiming for.
As POPSUGAR editors, we independently select and write about stuff we love and think you'll like too. If you buy a product we have recommended, we may receive affiliate commission, which in turn supports our work.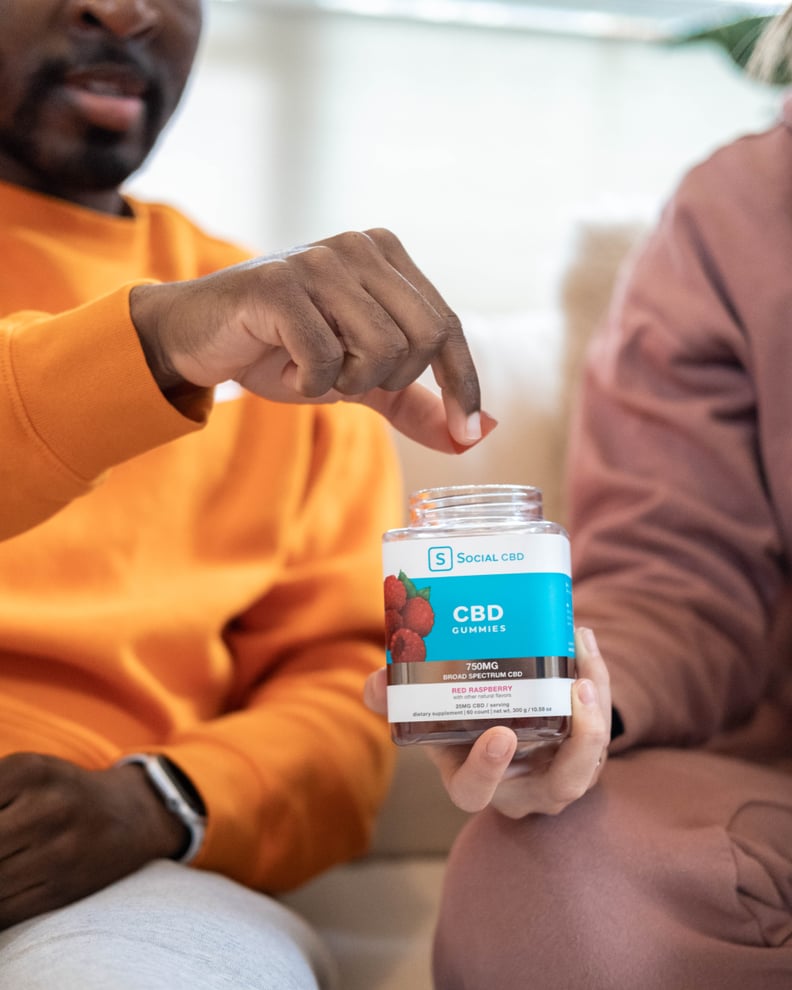 Photos: Courtesy of Social CBD
Create Your Own Edible Treats
What's a party without all the best munchies? Make a few of your own themed snacks to serve alongside the usual chips and dips. Whether you whip up a batch of cookies from scratch or you've mastered the art of curating a decorative and creative dessert charcuterie board, you can add gummies to make it festive and colorful. Social CBD has Chill Lemon Berry Hemp-Derived CBD Gummies that are not only delicious but will also give you a deep feeling of calm. Plus, you can mix and match flavors with your other charcuterie treats to make the night entirely your own — Lemon Berry with lavender cookies sounds like a dream. Each gummy includes 200 mg of GABA (which can help with stress and sleep), 100 mg of soothing L-Theanine, and 70 mg of lemon balm (an herb known for assisting with relaxation) — the ultimate combination for ease.
Manifest Rest Into Your Life
If you haven't made your resolutions for the year yet, this might be your chance to do so. You and your fam can do an activity together that's fun and also reflective. Write a letter to yourself or a journal prompt on how you're going to incorporate rest into your daily life. If you're more of a visual thinker, then break out the markers and old magazines, and make vision boards together. Consider your well-being, your needs, and what you can realistically manage, then share your goals with your friends so you can have built-in accountability buddies. This is a perfect way to get to know your friends in a new way and connect with each other on a deeper level in a stress-free environment.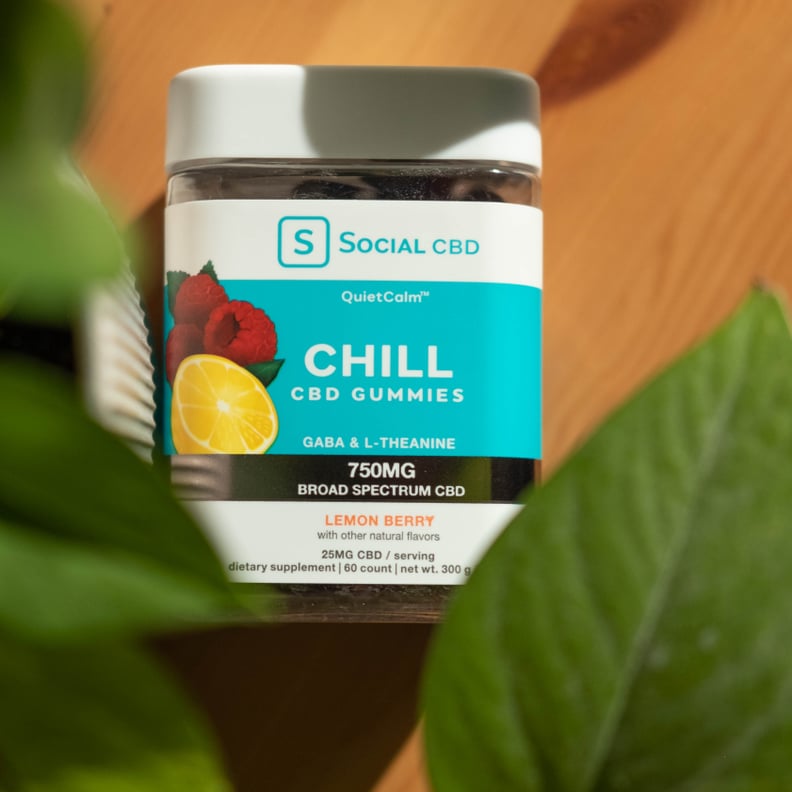 Photos: Courtesy of Social CBD

Give Your Favorite Cocktails a New Twist
Become a mixologist in the kitchen, and create your own cocktails. Play around with mixers, garnishes, and decorations to give your 21 and over guests a show. If you really want to impress your friends, make a signature cocktail for each of them based on something they love, like their favorite color or even their zodiac sign. Feel free to make the drink a mocktail with zero alcohol for the dry babes in the room. Once completed, add a few drops of Social CBD's Isolate Hemp-Derived CBD Drops to each drink for the final touch. There are four flavors to choose from — lavender, lemon ginger, peppermint, and unflavored — along with a variety of strengths, so everyone can relax on their ideal level. And remember: although this is a 21 and over activity, we're keeping it cute in 2022 so don't overdo it and drink responsibly.
Pro tip: all of these activities that you'll be enjoying with your friends can also be added to your day-to-day life to focus on what really matters without letting the chaos get in your way.
Any cannabis products referenced above are not intended to diagnose, treat, cure, or prevent any disease. The writer is not a medical doctor, and their experience is based on personal use, the results of which may not be typical or intended. The legality of cannabis products varies by state, and readers are encouraged to check their local laws before purchasing and using cannabis products. Nothing in this article should be construed as advice regarding the legal status of cannabis products. Any views expressed in this article by a third-party sponsor are those of such sponsor, and do not necessarily represent the views of POPSUGAR.