How 5 Editors Are Getting Creative With Holiday Plans
How These 5 Editors Are Getting Creative With Their Holiday Entertaining Plans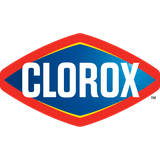 We partnered with
Clorox®
to help you make this unusual holiday season one for the books, no matter how you're celebrating.
It's no secret that the holidays are going to look a bit different this year, especially for people who have always traveled to be with family in years past. Suddenly, we don't just have automatic plans — we actually have to think about how we're going to celebrate. Plus, there's so much more focus on keeping ourselves, our families, and our chosen friend pods safe and healthy during the holidays and beyond, so it's important to choose products like Clorox® Splash-Less® Bleach to clean everything from clothes to surfaces — especially since, when used as directed, it kills 99.9 percent of bacteria and viruses*, including COVID-19**.
So we chatted with five of our editors who live across the country, from New York City to Los Angeles, about how they are making the most of their holiday plans during this unconventional year. Because creativity is the spice of life, right?
"I live in Los Angeles, so it's still 75 degrees and sunny for me during December! I've never been a fan of a 'white Christmas' — I grew up in Florida so it just never made sense to me — so I've always spent the holiday doing something outdoorsy like taking my dog to the park or the beach, usually with my parents and their three doggos. Since pretty much none of my friends in my LA 'pod' are going home for the holidays this year either, we've decided to make our day-of dinner into an afternoon picnic. We're still going to cook all the fun fixings, but they'll be served on a blanket instead of on a table. Of course, masks will be on and we'll be practicing social distancing, but I'm looking forward to a beautiful day spent with friends (and pups!) under blue California skies." — Aviel Kanter, Associate Director
"In my family, the holidays have always been about reconnecting, comfort, and being home. But since we've 'been home' for the last seven months, with five of us living under my parents' roof, we're about as connected as we can be. That's why, this year, I've proposed turning all our holiday traditions on their heads! We typically enjoy Christmas day in our Santa pajamas, eating waffles and baking cookies. Instead, this year, we're going full glam. The dress code will be evening attire, and instead of a casual brunch, we'll be going all out with some fancy recipes we've already started researching. The idea of getting dressed up and making an occasion out of the day really brings smiles to all our faces and has given us something to look forward to this season." — Amanda Elser Murray, Director
"I've always wanted to be that person who stays in New York City for the holidays, but I almost always decide to make the trip home to suburbia. Of course, with things being really different this year (and me hoping to keep a safe distance away from my parents, who are immunocompromised), I'm opting to stay local and enjoy the company of my friends who, luckily, all live nearby on the Upper East Side. Instead of stressing about cooking a big meal or everyone being crammed into one of our tiny apartments, we're making reservations at one of our favorite restaurants that's totally gone all out on outdoor seating — depending on COVID-19 restrictions, of course. Would I rather be attending a cozy indoor potluck? Yes. Do I mind having someone else cook for me while I drink red wine beneath the glow of a heated lamp in the streets of New York City? Not at all." — Samantha Sasso, Associate Editor
"In the 'before times,' my husband and I spent much of the last six weeks of the year in the car, bouncing between my parents' and my husband's parents' homes, extended family dinners, 'friendsgivings,' and more. As much as I love upholding traditions and spending time with everyone, each year, I would secretly wonder what it might be like to use the holidays to take a pause. This year, we welcomed a new addition to our 'pack': Cannoli, a Saint Bernard puppy who weighs in at 105 pounds at 10 months. So, we're opting to finally take that pause with a cozy holiday at home with her this year, rather than the grand Garden State tour we usually embark on. I plan to make homemade eggnog, make sure there are a few gifts for Cannoli to 'unwrap,' and spend the day in PJs. In a year that has felt like a whirlwind, I'm excited for the break — and hoping it'll make us appreciate the hustle and bustle a little more in 2021." — Christie Rotondo, Senior Editor
"My boyfriend and I just bought a house (yay, adulting!) and our parents will both be stopping by for a socially-distanced Christmas. Everyone is laying low for two weeks to make sure we're safe, and we're doing a bundled up pot luck dinner on our deck to take the pressure off and protect our loved ones. My brother and his girlfriend will join in the festivities for a bit via FaceTime from Seattle. We're determined to make it a fun and stress-free day!" — Joanna Douglas, Executive Director
*Pseudomonas aeruginosa (Pseudomonas), Salmonella enterica tested as Salmonella choleraesuis (Salmonella), and rotavirus**Kills SARS CoV-2 on hard, non-porous surfaces. Use as directed.
Illustrations by Katie Smith