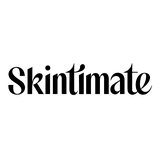 All it takes is a tweak or two to make your everyday routines infinitely more enjoyable. Teaming up with
Skintimate®
, we're sharing small ways our editors are incorporating regular R&R breaks into their days.
There's no shame in taking a timeout. In fact, indulging in quality relaxation time improves productivity at work and your overall mood. Of course, crafting the perfect mindful routine looks totally different from person to person. And the good news is, just one or two tweaks can take your daily moments of self-care from a repetitive routine to an indulgent activity.
Ahead, three editors tell us their unique regimens packed with self-care ideas that help them reboot and indulge in, well, themselves!
"I know one thing for certain: I'm not a runner. I dreaded the annual mile run in high school, and I have never come close to experiencing a runner's high. The only time I willingly run is to catch the L Train going into Manhattan during the weekend. But with social distancing in place, I've had to rethink my go-to workout routines. Running early in the mornings before anyone else is out gives me the opportunity to escape my house every day and feel safe doing so, unlike a trip to a crowded grocery store.
"To make my isolated runs more enjoyable, I take a few minutes to create a playlist — anything from recommendations from friends to my old favorites. A curated selection of songs I love gives me that extra push of motivation I need to get going. I also like to take any self-pressure off myself. I run aimlessly and don't follow a specific route. This allows me to explore streets I've never been down before and discover new parks and places.
"Instead of forcing myself to run faster and longer, I give myself breaks, walking when I'm feeling tired. Sometimes I'll stop to take pictures of the sunrise and flowers or call a loved one, and I don't shame myself for doing it. With my new approach to this once-despised activity, I've made running feel less like an intense workout and more like a leisurely activity that I actually enjoy!"
"Up until recently, I've never considered showering to be a particularly relaxing or enjoyable activity. I thought of it as a necessary task I needed to accomplish in order to move on with my life — get in, get out, that's it. Lately, however, I've seen it as a welcome opportunity to disconnect, sort through my thoughts, and even meditate.
"Between working a full business day, getting my fitness fix, and winding down in the evenings with my significant other, the quietest, most private moment of my day is when I'm in the shower. And since it's something I do every day, why not try to make it as pleasant and productive as possible? With help from my favorite Skintimate products — specifically the Coconut Delight Shave Gel, disposable razors, and Skintimate guided meditations — I've learned how to turn my shower into a relaxing oasis where I actually enjoy taking my time shaving, cleansing, and moisturizing.
"With rich, luxe-scented products to match my mood, Skintimate makes it super easy to elevate my shower experience. I love the close shave I get with the razors (they even have a coconut-scented handle!), and the shave gel is insanely refreshing and tropical. Ingredients like coconut water, vitamin E, and olive butter ensure I leave the shower feeling calm and relaxed with replenished, hydrated skin that's as touchable as ever."
"I've always loved cooking, but since I've recently been spending more time at home, preparing dinner each night has turned into my favorite time of the day. Since I don't have a commute or other after-work commitments to worry about, I've been picking out more ambitious recipes and really taking my time.
"Lately, I've been looking at this time as a form of self-care. While I'm doing something mindless — like chopping a ton of vegetables or kneading bread dough — I'll listen to a podcast or chat with a friend I haven't seen in a while to catch up. Being able to play around with recipes I've never tried before without worrying about how long it's taking feels like a luxury — as does having lots of extra time to connect with friends. By the time whatever I'm cooking is ready to come out of the oven, I'm usually feeling a lot happier and more connected to my people."
Credits: Illustrations: Louisa Cannell; Designer: Samara Grossman; Editor: Kathleen Harper