Advertiser Content From

How I Overcame My Fears of Being Alone and Found Home Sweet Home in New York City
Advertiser Content From

In high school, my bedroom decor could be described as a tribute to magazines. There were tall, sculptural stacks everywhere — on my nightstand, under piles of clothes on my chair, on my bookshelf, on the floor. Instead of framed photos of me and my friends, my walls were accented with massive collages of fashion spreads, inspiring articles I loved, and celebrity photo shoots.
I must have been manifesting because my dream was to become a writer and work at a magazine. When high school graduation rolled around and it came time to pick a major, I quickly and enthusiastically declared journalism.
As I learned more about writing in college, I realized, for me, going after my career goal had to mean stepping outside of the comfort of my small rural town in South Jersey and moving to New York City — a first for anyone in my family.
My hometown is only a few hours away from Manhattan, but it couldn't be more different. In true Garden State fashion, I grew up around fields filled with crops and wide-open spaces. My alarm clock was often the sound of gobbling wild turkeys traveling through my front yard. Even though I watched movies that glamorized living, working, and thriving in New York, I was terrified.
At the time, new and crowded places gave me horrible anxiety, so permanently working and living in the city that never sleeps seemed like a daunting emotional challenge. I also hated being alone. When you're the first to move to a new place — with no close friends or family nearby to show you the ropes and give suggestions — you really have to write your own guidebook and trust your own instincts.
As scary as that all sounded, the idea of ditching my security blanket and starting a new life chapter was also strangely exciting. Not only did moving give me an opportunity to go after my dream career, but it was a chance to try out a new pace of life free of influence and to confront fears that held me back from so many experiences in the past.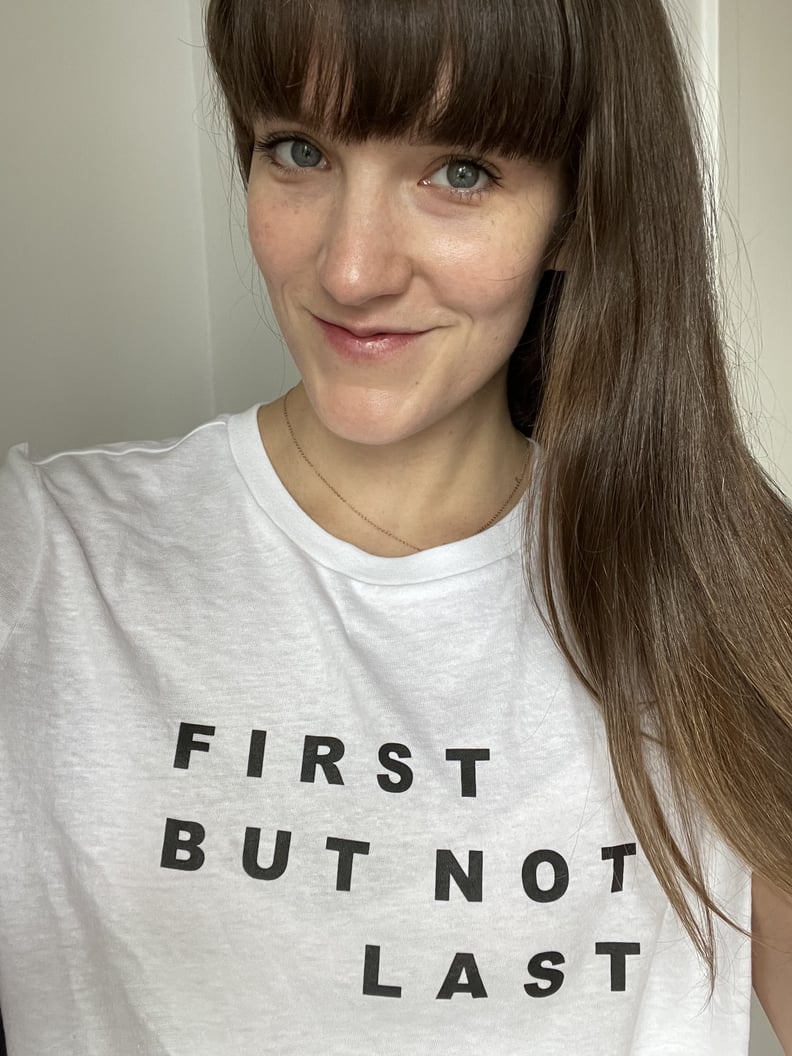 To test the waters and gain some necessary experience, I applied for internships that allowed me to commute into the city by train. As time went on, I got lost far less on the subway and felt confident navigating the crowded city streets. I came to love my solo morning commute. I even made some friends and connections that offered tips of all sorts — from career advice to the best places to grab a really good cup of coffee.
A few years later, I eventually landed an entry-level writing job. One year after that, New York City became my home sweet home — and, yes, tall, sculptural stacks of magazines still grace my living room space.
Kindness, guidance, and encouragement helped convince me to give writing in New York a go, so I'm committed to offering that to others looking to explore creative or content-focused jobs. I've spoken during classes at my alma mater about how writing is such a valuable skill in so many different career paths, and I'm enthusiastic about mentoring, networking, and lending an ear (and an editor's eye!) whenever possible.
I'm almost officially a New Yorker (they say it takes 10 years), and I truly can't imagine living anywhere else. I'm always jumping at the chance to encourage anyone — friends, family, acquaintances — who are interested in swapping their small town for city living, regardless of their career. I can offer up my own coffee spot suggestions and will wax poetic about the soothing sounds of city streets.
I'm proud I was the first in my family to make the move, but even prouder (and happier) I'm officially not the last.