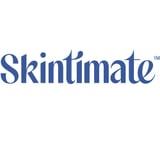 Scent has the power to transport you somewhere new. Teaming up with
Skintimate®
, we're sharing at-home self-care practices powered by your favorite scents.
Our sense of smell is one of our most powerful senses. Not only can it not be consciously turned off, but scent has the power to affect our moods, behaviors, and even our memories. The science suggests that when we're surrounded by smells we like, we experience an emotional and creative boost. So if you're having a particularly stressful day, a whiff of your favorite aroma can provide an instant pick-me-up! In the same vein, a favorite smell can have calming effects and help facilitate relaxation or peace of mind.
When you're already doing something you enjoy, a certain scent can heighten that experience, taking it to the next level of ultimate indulgence. Whether you're vanilla obsessed or a sucker for strawberry, ahead, find self-care practices based off your scent vibe and discover how each activity can be taken up a notch through the power of smell.
Sweet, cozy, and comforting, vanilla fragrance has been shown to reduce stress and anxiety — most likely because it's often associated with positive childhood memories. If you gravitate toward this nostalgic scent, you most likely have a soft heart — and a soft spot for sweets!
Unwind by treating yourself to a favorite food or dessert. You could order in from your favorite local restaurant or whip up something special yourself. If you go the baking route, try adding vanilla to whatever you're making. The ingredient will enhance all other flavors in your sweet recipe — and of course fill your home with a rich aroma.
More sophisticated than other berry fragrances, raspberry is floral, sweet, and fruity. Its lush aroma is often associated with reviving your mind and body. Adventurer seekers and risk takers may be especially partial to this scent, as it can be tangy yet completely refreshing.
If you're drawn to raspberry, try practicing self-care in the form of a mindful shower. Use this daily ritual to recharge your mind, focus on your breathing, and be present in the moment. Begin by acknowledging the temperature of the water as it allows your muscles to relax. Let the sound of the water soothe your brain, and allow any thoughts and feelings to be washed away.
Use
Skintimate® Raspberry Rain Shave Gel
along with its corresponding
Raspberry Rain Razor
to elevate your experience and heighten your senses. Deeply breathe in the aroma, letting it (literally!) wash over you and transform your shower into a relaxing, safe oasis.
The fresh, clean scent of coconut can easily transport you to an island getaway. Sweet with a creamy hint of toastiness, coconut fragrances often feel decadent or luxe. They're also reminiscent of summertime and sunshine, and they have the ability to instantly put you in a breezy, relaxed state of mind.
If you're a coconut-scent fan, the act of sorting through your thoughts or feelings may feel especially calming. Take a moment for wellness by sitting outside and writing. Feel the grass underneath you, listen to the birds, bask in the sun, and let the words flow. It could be a letter to a beloved family member, a friend you've been meaning to reach out to, or even yourself. Apply some coconut-scented sunscreen or lip balm to get you in that tropical frame of mind.
Citrus fragrances are known for being energizing and uplifting. Their clean, zesty scent consists of oranges, lemons, and grapefruits, which can boost your body's production of serotonin — the hormone that makes you feel happy. In addition, citrus smells have been shown to increase mental stimulation, which is perfect when you need an emotional boost!
Those who love citrus scents are often energetic, ambitious, and strong-minded. To practice self-care, try channeling your energy into something physical yet relaxing. By focusing your mind and releasing endorphins, a feel-good yoga flow can do wonders for relieving tension and reducing stress and anxiety. Light some citrusy candles to set the mood and invigorate your sense of smell.
Sweet and tangy, strawberry scents are often described as wild, sassy, and charming. The fruity aroma is usually associated with spring or summertime, and it can bring forth feelings of joy and tranquility.
If strawberry is your jam, treat yourself to an at-home spa day as a form of self-care. Pamper your skin in the form of a mud mask, luxurious serum, jade roller massage, undereye mask, or all of the above. Paint your nails, apply self-tanner, crack open a good book, and enjoy your "me" time. Use strawberry-scented products to enhance your experience and contribute to the feel-good vibes.