Advertiser Content From
Why Video Greeting Cards Might Be the Most Exciting Way to Show You Care
Advertiser Content From
There's something so joyful about seeing a colorful envelope in your mailbox. You can tell right away that it's not just another bill or piece of junk mail — it's a card with a personal message inside.
As special as handwritten notes can be, now there's an even more exciting way to show you care: Hallmark Video Greeting Cards. At first glance, these cards look like the Hallmark cards you know and love, with charming designs, vibrant colors, and sweet messages. When you open them up, though, you'll see a code you can scan to reveal a personalized video message from the sender. Hallmark Video Greeting Cards are a perfect blend of a tangible greeting card and a personalized digital message — which can be a wonderful surprise, especially if you haven't seen them in person for a while.
As POPSUGAR editors, we independently select and write about stuff we love and think you'll like too. If you buy a product we have recommended, we may receive affiliate commission, which in turn supports our work.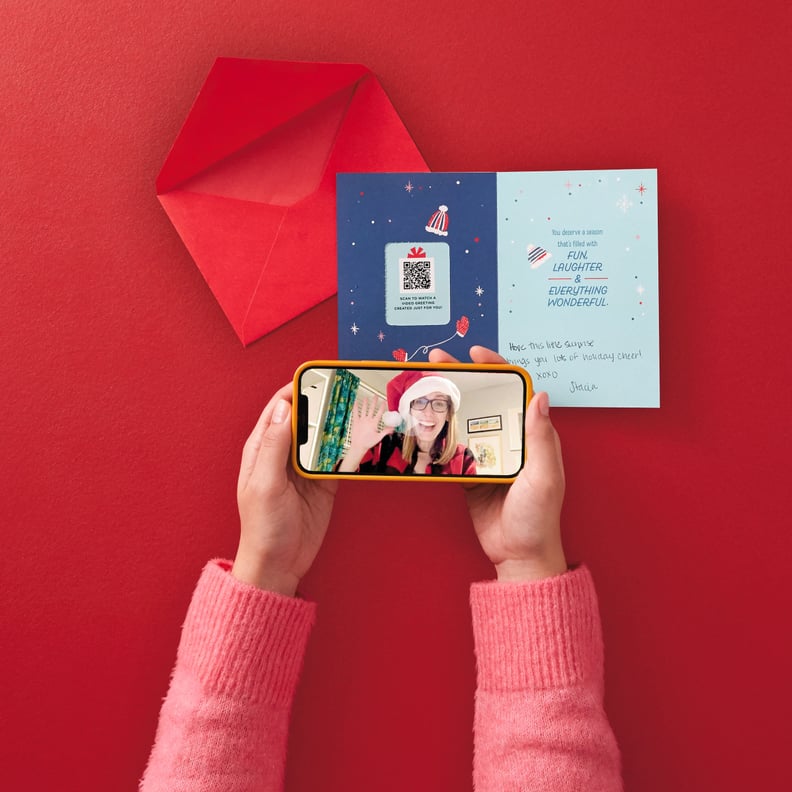 Hallmark Video Greeting Cards are incredibly easy to send. Pick up one at your local Walmart store, then scan the code inside to record your message. You can add photos and videos or even invite others to record a group video with you. Hallmark stitches it all together in seconds and even adds background music, so it's ready to be sent off to your loved one. They can also download the video and share it on social media.
Whether you're celebrating a friend's milestone birthday and want to go the extra mile or you're missing faraway family members this holiday season, video greeting cards are the perfect way to show you care. Plus, since they're a brand-new take on the classic card, your friends and family will definitely be surprised when they scan the code inside. Shop for Hallmark Video Greeting Cards at a Walmart near you to try it for yourself!