9 Reasons to Spend Your Next Mexican Vacation on Isla Holbox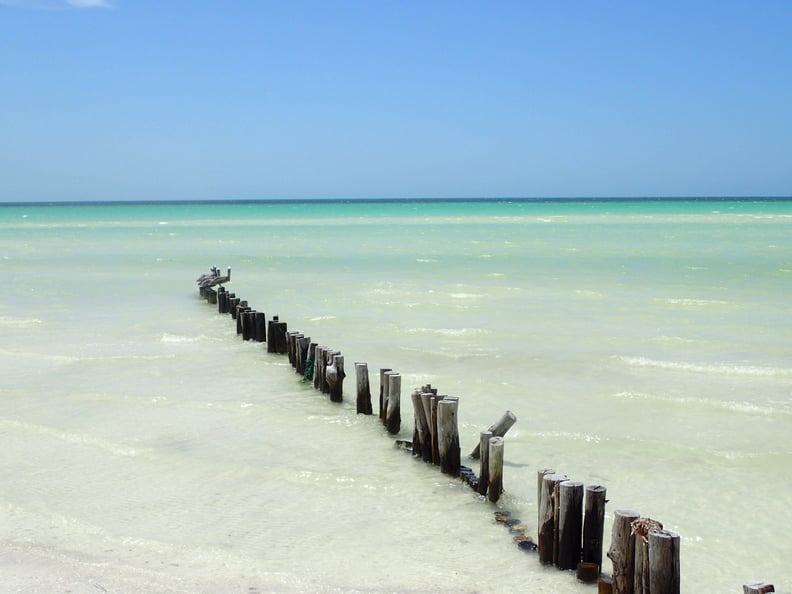 Carrie Bell
Carrie Bell
Seeking an antidote to Cancun and Playa del Carmen's megaresorts, party palaces with watered-down drinks, and omnipresent tourist hustling used to mean hightailing it to Tulum's eco-hotels and yoga pavilions. But as word of mouth spread, things got crowded, overpriced, and commercial. Even Starbucks set up shop a few years ago.
But just because that boho beach town now comes with a Frappuccino fix, folks craving a chic hideout with warm waters, white sand, thatched roofs, and fresh fish tacos needn't forego a south-of-the-border sabbatical. Enter Isla Holbox (pronounced "Ohl-bosch"), a mile-wide and 26-mile-long island sitting a short ferry ride off the Yucatan Peninsula where the Gulf of Mexico and the Caribbean Sea meet. This is a one-town kind of place without cars (mostly), chain restaurants, or high-rises where there seems to be more wildlife than human inhabitants, more jungle and beach than concrete.
The main industry is still fishing, but every year, more and more adventurers wander over, especially those looking to take a dip with the sea's most substantial shark, and as new accommodations and businesses pop up. It won't stay a hidden gem forever. (And yes, we realize writing about it will only speed up the popularity process. Our bad!) Here are nine reasons to head to Holbox for your next holiday before everyone catches island fever.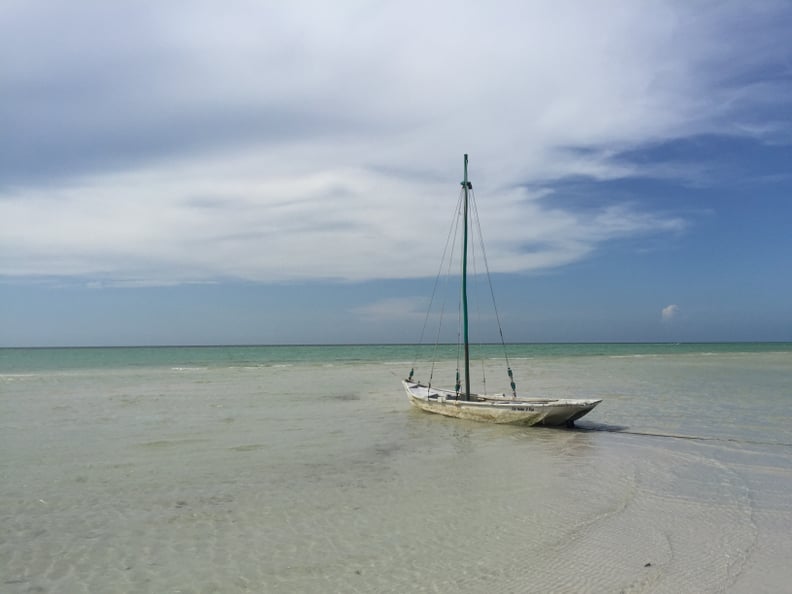 Grab quality R&R without much of an audience.
Although casting away to Holbox is catching on, the journey to get there — an almost two-hour drive from Cancun through remote countryside and a 30-minute ferry ride from Chiquila or a very expensive private charter flight on Aerosaab from the mainland — often proves too taxing for unadventurous tourists. There are no paved roads, hotels with more than 45 rooms, shuttles, or rental cars or golf carts play the role of taxi, so big groups and families with infants/toddlers tend to stay away as well, allowing you to tan in tranquility. Internet service can be iffy, but who among us couldn't use a digital detox?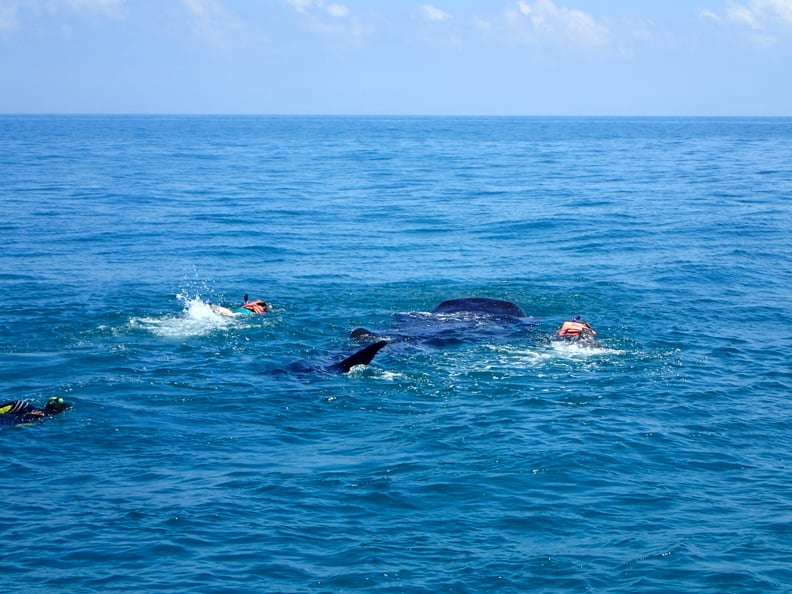 Swim with the world's largest fish.
This paradise is not yet an American household name, but whale sharks have been hip to Holbox for decades, returning annually from May to mid-September to feast on plankton-plentiful waters off its coast. The average shark is 31 feet long and weighs nine tons, but these gentle giants pose no threat to humans bobbing alongside them. In fact, we can do more harm to the World Wildlife Fund-classified vulnerable species, so it's important to choose an ethical operator like V.I.P. Holbox Experience. The half-day tour includes equipment, swimming with — which is more like desperately trying to keep up with — the surprisingly fast colossal creatures and the giant manta rays they pal around with, a separate snorkel, and a lunch of ceviche made with fish purchased during the trip while anchored in yet another picturesque part the archipelago.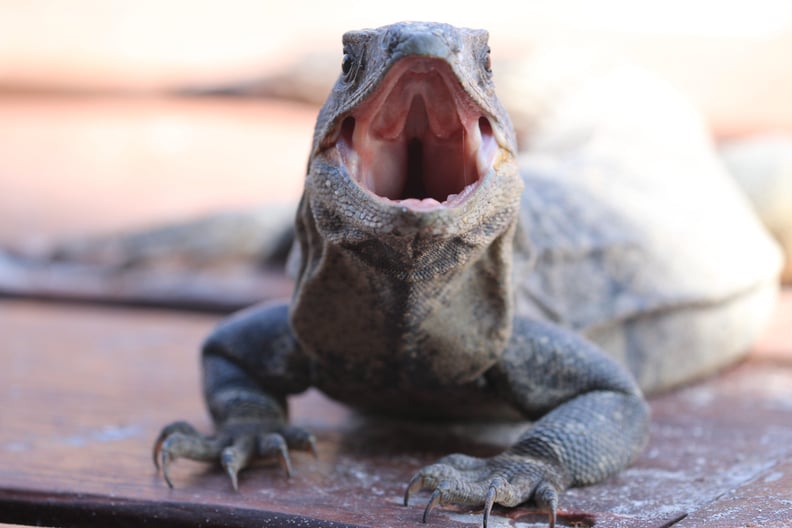 There's more wildlife on land.
Holbox is in the Yum-Balam Biosphere Reserve, and its wetland terrain welcomes all kinds of critters. Kayaking through mangroves might bring you face to face with alligators and turtles. Most properties have resident raccoons, coatis, and iguanas. There's even big year-worthy birding to be had if you go cuckoo for that sort of sighting. Throughout the year, more than 50 types of birds call the area home, including millennial pink flamingos, pelicans, kingfishers, falcons, motmots, and gnatcatchers. Many can be seen from your deck or walking into town, but they congregate en masse on Bird Island, Passion Island, Punta Mosquito, and at the Yalahau cenote, once frequented by pirates in need of drinkable water. The thriving biting insect population makes packing bug spray essential.

The beaches are beautiful.
If you're like us, you've probably never really met a beach you didn't like. But these are wide and white with lots of shells and gentle lapping waves of clear blue best watched from the comfort of a dinghy-turned-daybed. At low tide, a generous swath of sand appears, allowing for very long and serene walks approximately 80 feet from the shore. If the moon is dim enough, some shallow spots are rumored to glow blue and green with bioluminescent phytoplankton.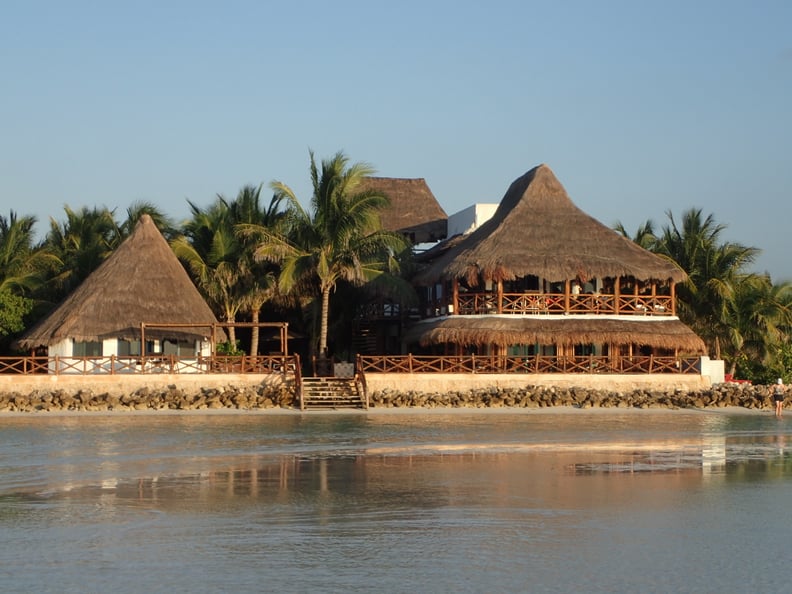 Bunk down in a boutique bungalow.
The overcrowded and often mediocre all-inclusives rampant in the rest of Riviera Maya simply don't exist on Holbox — in fact, none of the big names in hospitality have staked a claim here — and therefore you won't have to share cabanas, beaches, or plunge pools with people who prefer the cruise-ship-on-land model. Instead, most properties are of the two-story, rustic chic, whitewashed, and beamed boutique variety. While there are a few hostels and more budget-conscious options closer to the port, most hotels line the long main beach. If you can swing the splurge, opt for the Hotel Las Nubes at the end of the road. It features panoramic views from the rooftop lounge, complimentary use of bicycles, kayaks, and other sports gear, a restaurant that serves the best vegetable soup, waterfront convenience, and an organic spa that even offers reiki in a re-created Mayan hut. Every stay comes with a welcome massage.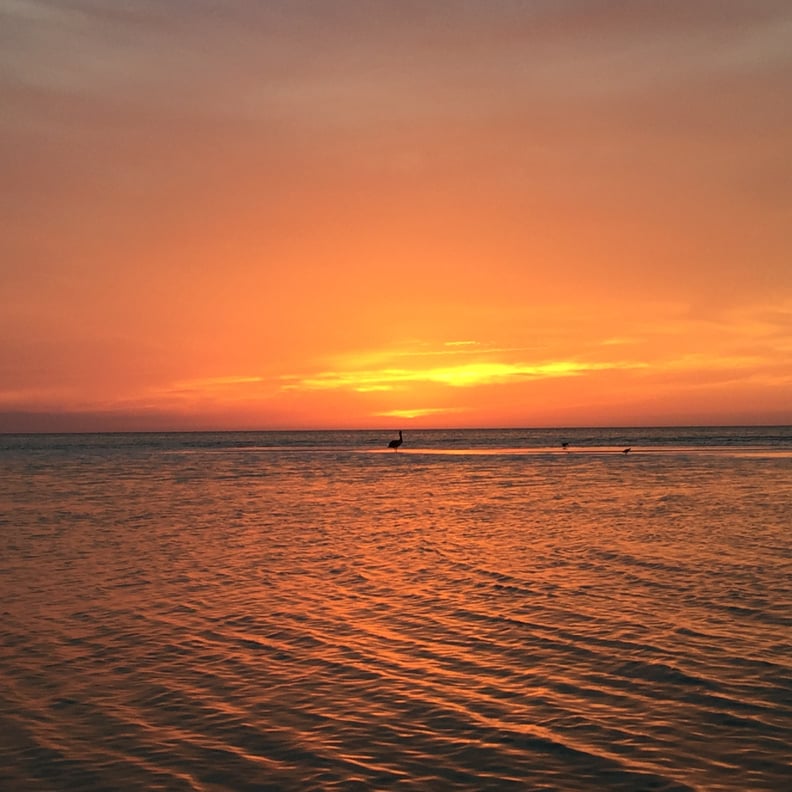 Get great shots of sunrises and sunsets for your 'gram.
The sun puts on a twice-daily pink- and citrus-hued show so spectacular that posting photos to your social feeds should come with a FOMO warning. Time a romantic dinner for two on the sand bar for the evening performance through the restaurant at aforementioned Las Nubes.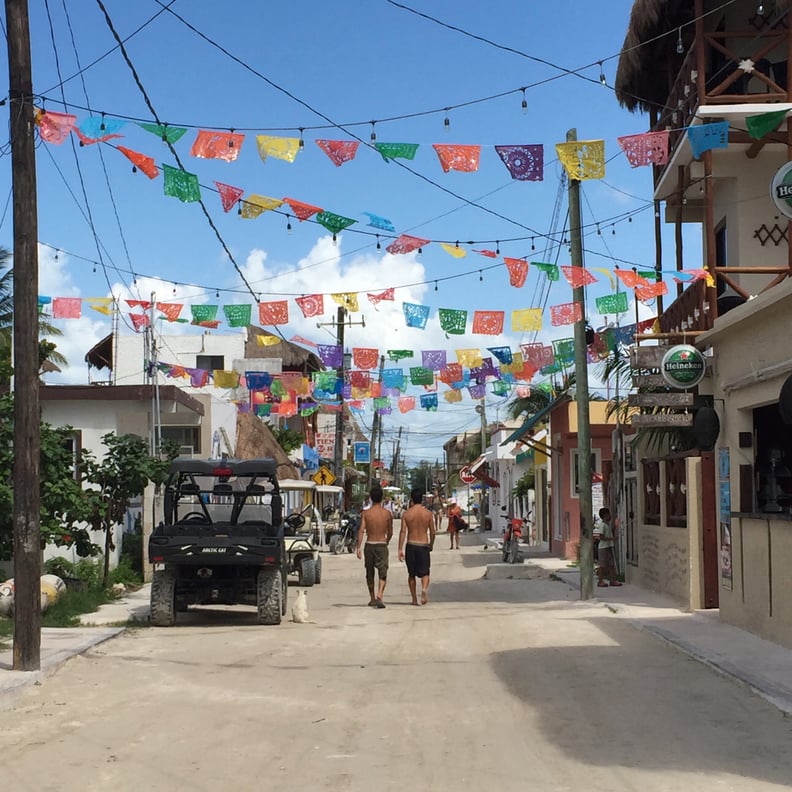 Eat, drink, and be merry in downtown.
Nightlife in the handful of blocks that make up the only town is far more mellow than in Riviera Maya's bigger cities, exchanging pub crawls with strolls to see street art (Holbox boasts a vast array of vibrant murals from a festival a few years back) and disco din with live guitar and free traditional dance lessons in the main square. Mom-and-pop shops specialize in just-caught seafood, Mexican bites, and frozen cocktails. Other parts of the world are represented on menus as well.
Holboxeno.com maintains an updated list, but a few standouts include LUUma, a tapas joint with lots of vegetarian/vegan dishes set inside a secret garden, Pura Vida Sushi Roots Bar, and ALMA (try the ceviche tostadas and lemon-basil daiquiris). Follow dinner with quiz nights, live music/DJs at The Hot Corner, or karaoke at Cielito Lindo. Looking for something more authentic than an oversize sombrero or shot glass to take home? Hecho Con Amor and El Huacalito both stock 100 percent Mexican-made clothing, accessories, toiletries, and shoes while Madrecuixe collects art and crafts from all corners of the country. ATMs are scarce and many places don't accept cards, so definitely bring backup cash.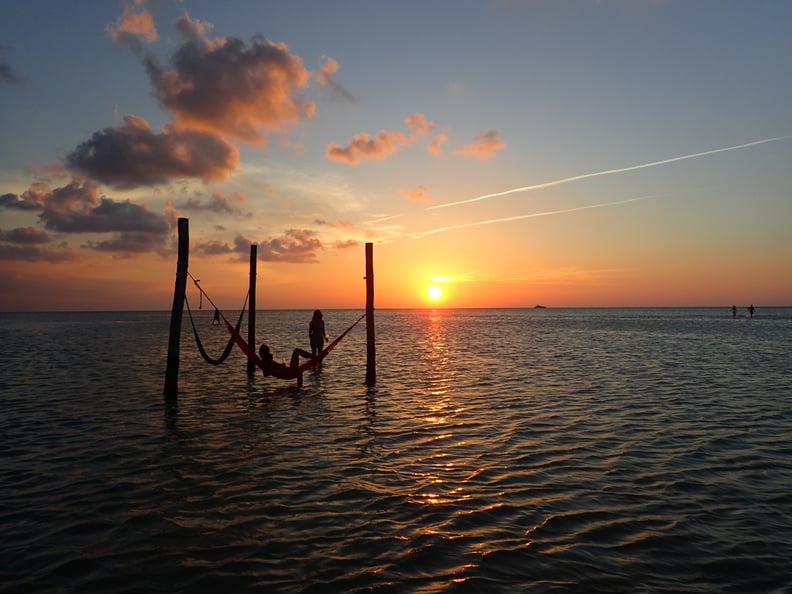 The hammock game is strong.
Not only are these swinging cocoons of calm nestled between palm trees or by pools, but they can also be found at bars (the best spot to sip your frozen tamarind cocktail), on decks, and inside some hotel rooms. But the ultimate place to plop down to devour your beach read or sway your way to a siesta is in the overwater hammocks that are prevalent here.
It's easy to get active.
You can stay put in full sloth mode (no judgment!) or get the heart pumping with any number of activities like kiteboarding, kayaking, stand-up paddleboarding, deep sea fishing, bike riding, diving, Zumba, snorkeling, yoga, or walking. Join the early morning boot camp class at the basketball court for less than $6 or meet up the running club at the pier. On Mondays, the aforementioned V.I.P. Holbox rewards do-gooders who join them for trash pickup with a free tour.