I Tested the July AC For a Week, and I Can Say It's Not Your Average Conditioner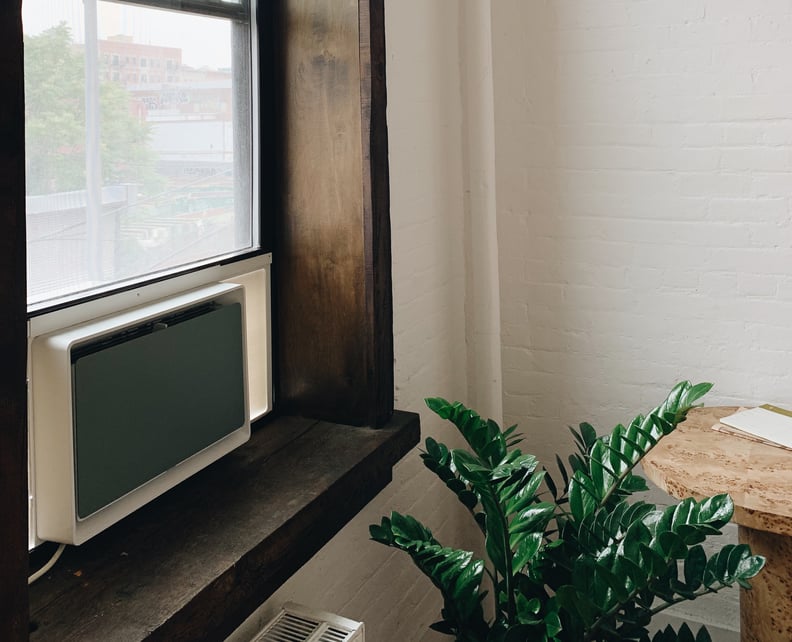 POPSUGAR Photography | Shelcy Joseph
POPSUGAR Photography | Shelcy Joseph
As POPSUGAR editors, we independently select and write about stuff we love and think you'll like too. If you buy a product we have recommended, we may receive affiliate commission, which in turn supports our work.
It was sad to part ways with my old air conditioner. It kept my husband and me cool all summer long last year, when we were working at opposite ends of our living-room table, throwing kisses at each other in between Zoom calls. The old AC died on a random September morning, which was sort of poetic timing since temperatures were starting to dip. For context, we'd bought a used one, so my guess is it was on its last leg.
For months, we didn't look to replace it because it was the last thing these New Yorkers needed during the fall and winter. When spring finally came around, we slowly began a search for the next air conditioner. A few weeks later, I volunteered to test out the medium-size July Air Conditioner ($375-$415) for work, and the timing couldn't have been more perfect.
The first thing that stood out is how easy it is to install the unit.
The brand claims that it's an eco-friendly alternative because it uses an energy-efficient refrigerant that emits less emissions than most units. The technology operates on 10 percent less energy, which might mean lower energy bills. This all sounded good to me. The first thing that stood out is how easy it is to install the unit. The box came equipped with an expandable frame that fits right inside your window and keeps the AC in place. It also includes sides that can be widened or narrowed for a secure fit. Once the AC was in position, we replaced the branded cover with a green decorative one (that hides the vent grille), which gave it a more polished look. It has a distinct style that's a step above any conventional AC unit, and if you're someone who cares about aesthetics, you'll notice how well it blends with your decor theme — whether it's minimalist, industrial, or midcentury modern.
All the buttons to control the speed, mode, and temperature are included at the top, which is the second feature that differentiates the July AC from others. The included remote helps you regulate these settings. Lastly, it's a lot quieter, which helps keep me focused as I work. After a week of testing it, I find that it works best for relatively small spaces or for a single room in a house.
The performance isn't different from other AC units, but the environmental claims and the approachable price tag make me feel good about using it. I'd recommend you get one for the hottest room in your house, and you'll stay cool all season long. The July AC is currently sold out, but be sure to check the website for announcements.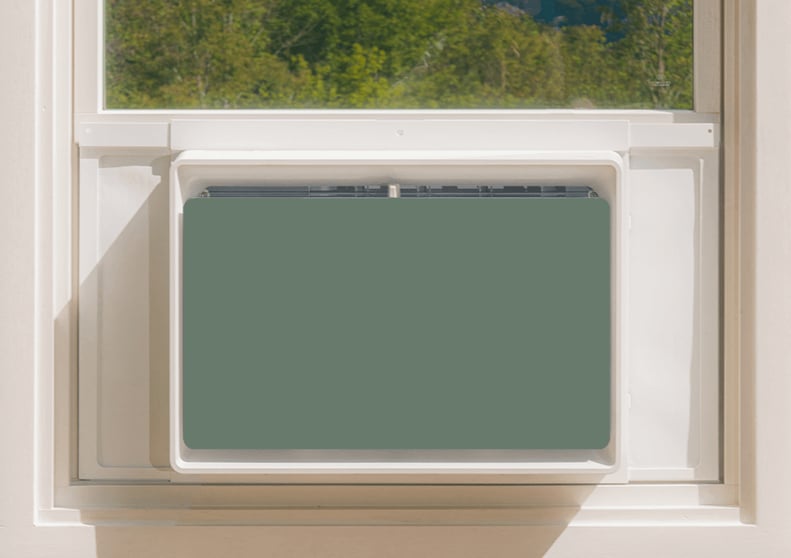 July Air Conditioner
For an AC that's easy to install, modern-looking, and WiFi-enabled, look no further than this July Air Conditioner ($375-$415). Install it in your bedroom or kitchen, and you'll stay cool all summer.